Curator's Corner
Young and the Invested's Best Finds on Sundays, Vol. 5 [Dec. 30, 2018]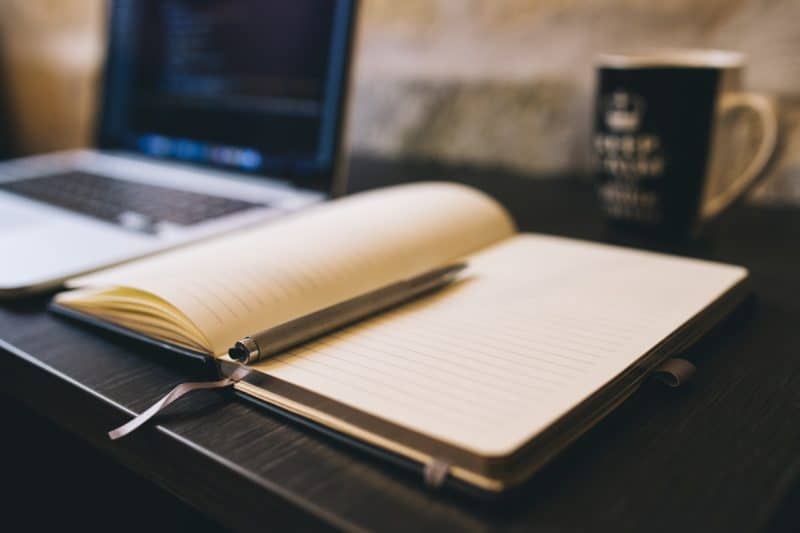 If you're anything like me, as we near the end of the year, you find yourself reflecting on your wins and losses from 2018 and how you plan to approach 2019.
For my wife and I, this year brought a lot of events to digest and laid a solid foundation for many years to come.  Looking forward, we plan to continue saving to make a down payment on our first house together while she nears the end of her residency.
But before we close out the year completely, we need to take advantage of any remaining opportunities.  When I went through our list of options, I decided it would be a good idea to share the tax ideas with you.
Whether this was the best year of your life, you rebounded from losses, or made some life changes, a goal you should have is to maximize your tax savings by taking advantage of some proven year-end tips to reduce your taxable income.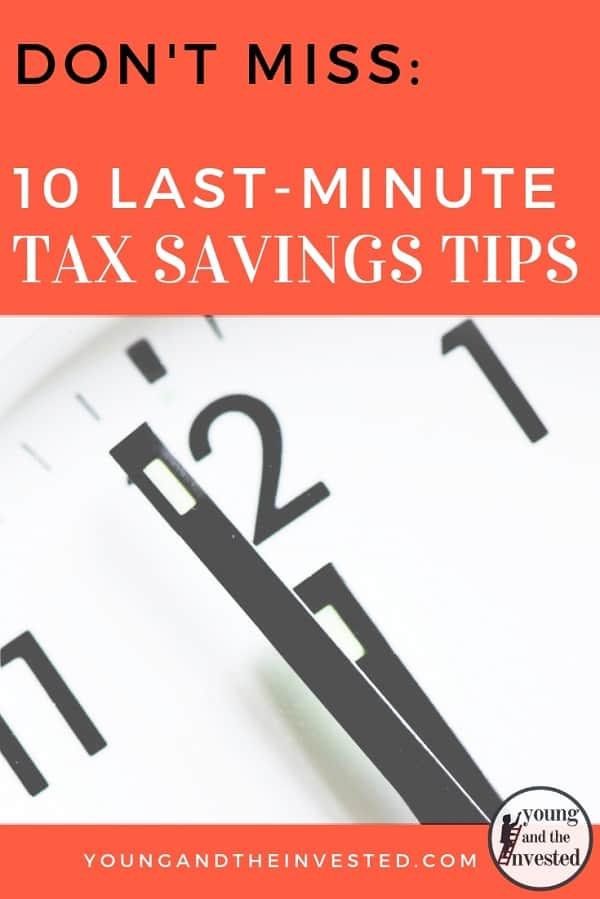 On the inaugural Curator's Corner post I mentioned how I guest posted on Xrayvsn's site with the first post of a three-part series.  The posts highlight three financial lessons my wife and I learned each and three we learned together.
The first post discusses three lessons learned by my wife during medical school and her residency program.  In it, I highlight how she managed to avoid learning some lessons others have to experience the hard way.  In the next post, I detailed three financial lessons I learned during my time in college and graduate school.
This final part discusses the three financial lessons my wife and I have learned together.  We're excited to share our story with some lessons we've learned and hope you find them useful.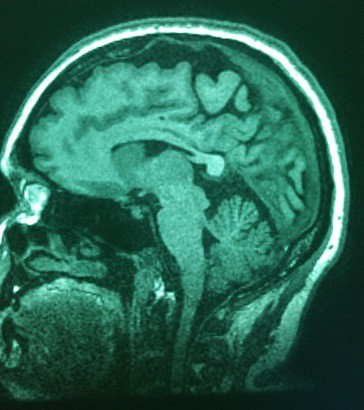 This article provides a deep-dive into GE's founding, growth, rise to American corporate titan, and subsequent fall.  While long and filled with details, it offers invaluable insight into how companies grow to represent a country's productive capacities and how a series of bad decisions can dramatically curtail its influence.
Unfortunately, I am unable to provide a link to the full article.  The article, which has a podcast associated with it behind The Wall Street Journal's paywall, is over an hour in length.  The link provided above reproduces a good deal of the article and will give you some idea as to the extent of GE's missteps.
In essence, the company funneled a lot of its proceeds from its sale of the failing financial GE Capital business toward the repurchase of its stock instead of fixing the problems within the company.  The poor capital allocation decisions made GE hard-pressed to compete in today's economy and has seen a precipitous fall in its stock price over the past number of years.
Don't put the cart before the horse. When you first start your business, endeavor, blog, or whatever it may be which requires an audience, the only thing which matters is finding a cohort of customers who truly value what you offer. Growth at all costs isn't necessarily the best thing.  You should be far more focused on serving your customer base.
As Rachleff states, "Growth alone means next to nothing.  Growth without value to the customer is likely to lead nowhere – or worse, to a big flameout." Further, "you must first develop and test a value hypothesis and then move on to your growth hypothesis.  A value hypothesis is an attempt to articulate the key assumption that underlies why a customer is likely to use your product.  A growth hypothesis represents your best thinking about how you can scale the number of customers attracted to your product or service.  Identifying a compelling value hypothesis is what [Rachleff calls] finding product/market fit."
Before proceeding to your growth hypothesis, you need to tackle your value hypothesis.  With my blog, I attempt to write content of interest to young professionals who wish to find financial independence.  I may tweak my focus as I proceed and find what resonates the best with my target audience.  Once I've found my best product/market fit, I'll scale as quickly as I believe I can while maintaining quality.
My hope is to avoid growing quickly only to find my audience doesn't like my message or doesn't feel like my content provides them much value.  No matter how much I grow, if my content isn't quality and readers move on to other sites, no real value was created.  I'd like to build network effects like those discussed by Rachleff but know I can't catalyze these effects if I don't provide greater value up front than is required in a non-network-effects business.  In other words, as Rachleff states, "You can't get growth without exceptional value."
In this podcast episode, Justin and Cody interview an up-and-coming real estate investor/mailman.  If you have any interest in building passive income streams through real estate investing, hearing Jimmy Ridenhour's story will be of great interest for you.
Jimmy's story starts out with a very tragic beginning involving murder and family turmoil.  However, he amazingly finds his way to success and has an unmatched amount of positive vibes about his outlook on life.
Jimmy managed to land on his feet as a mailman at age 18.  He saved diligently and lived a frugal lifestyle.  Doing so enabled him to accumulate enough money to buy his first home for $125,000 and have it paid off by age 23.
While most people his age were racking up college debt, he was bringing in upwards of $80,000 a year while he put in 70+ hour weeks. Now, he's 27 with five properties and already has an income stream that would allow him to be financially independent if he wanted.  He plans to continue buying properties over the coming years and wants to eventually live off of his passive income streams.  There's financial independence at its finest.
That's it for this week's Curator's Corner – Young and the Invested's Best Finds on Sunday, Volume 5 [Dec. 30, 2018].  I hope you've enjoyed the content above and look forward to next week's volume.
If you'd like to receive this content directly to your inbox, please subscribe using the form below.
Until next week.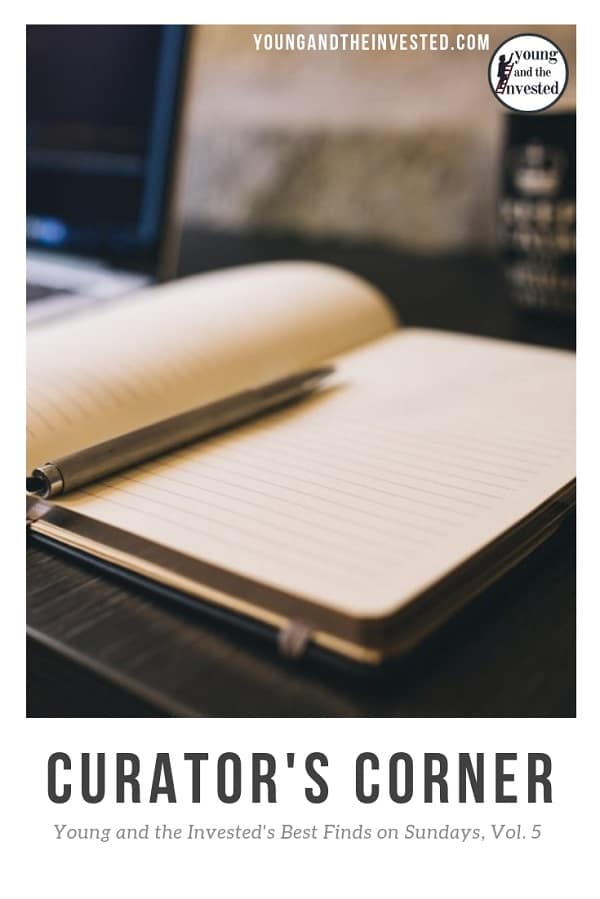 About the Author and Blog
In 2018, I was winding down a stint in investor relations and found myself newly equipped with a CPA, added insight on how investors behave in markets, and a load of free time.  My job routinely required extended work hours, complex assignments, and tight deadlines.  Seeking to maintain my momentum, I wanted to chase something ambitious.
I chose to start this financial independence blog as my next step, recognizing both the challenge and opportunity.  I launched the site with encouragement from my wife as a means to lay out our financial independence journey to reach a Millennial retirement and connect with and help others who share the same goal.
Some of my favorite things to discuss include investing in index funds, how to save money, travel hacking with help from the Reddit churning community, house hacking and optimizing the benefits of my condo vs. apartment living, and tax topics like the earned income tax credit, common tax deductions,  tax reform in 2018, or other useful tax topics.  I want this to be a journey for us all to learn how to make a lot of money and pursue the lives we want.
Please continue to watch the site for more to come and post below with your questions or comments.
Disclaimer
I have not been compensated by any of the companies listed in this post at the time of this writing.  Any recommendations made by me are my own.  Should you choose to act on them, please see my the disclaimer on my About Young and the Invested page.
Sign Up to the Newsletter to Get the Latest Updates
Receive Access to a Free Budget Calculator
Recent Curator's Corner Content
Form W-2, What You Need to Know We're in the early innings of tax season.  I've begun to put my tax information into TurboTax and will complete my return in…