Curator's Corner
Young and the Invested's Best Finds on Sundays, Vol. 6 [Jan. 6, 2019]
Starting the new year on the right foot is always the desirable choice.  Because the site is dedicated to helping young professionals find financial independence and live their best life, I feel like the topic of creating a personal budget is important.
Having a personal budget is necessary to improve your personal finances because you need to know where to focus your efforts.  And to do that, you need to know where your money is coming from and where it is going.  This week's post focused on 6 tips for helping you to stick to your personal budget.
If you follow along, I have expanded this entire month to include 3 posts about budgeting and 2 on preparing for the upcoming tax filing season.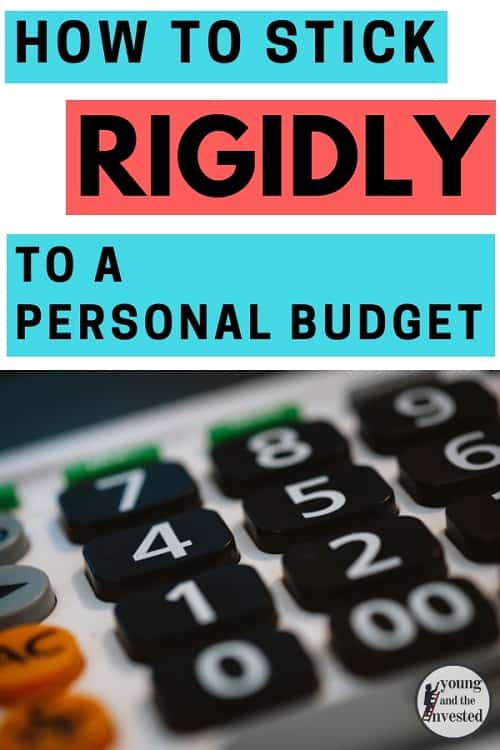 Do we need more evidence of Warren Buffett's intellectual and investing superiority?  For those who weren't watching daily developments in the markets this week (I can't blame you given the volatility recently), interest rates dipped to their lowest in 11-months on January 2.  And how did Warren Buffett react?  He refinanced a large amount of 30-year bonds from floating rate to fixed rate bonds.
Doing so locks in some very low rates for a long period of time.  Buffett made a call that the temporary swoon in rates created an opportunity to lower financing costs for his company, Berkshire Hathaway.  And as luck (or astute decision-making) would have it, bond yields fell the rest of the week as jobs data and commentary from Federal Reserve chairman Jerome Powell caused stock markets to jump and bond markets to sink.  Because bond prices move inversely to their yields, as the bonds sold off, yields proceeded to rise.
In hindsight, Buffett may have made a shrewd decision to refinance while rates fell lower.  Sensing the urgency to take advantage (classic Buffett), he acted with lightning speed to lock in those lower interest rates for longer.  Time will tell if it was a smart move, ultimately.  However, when you're at the bottom of the ocean, it's best just to catch a fish.  Almost any will do.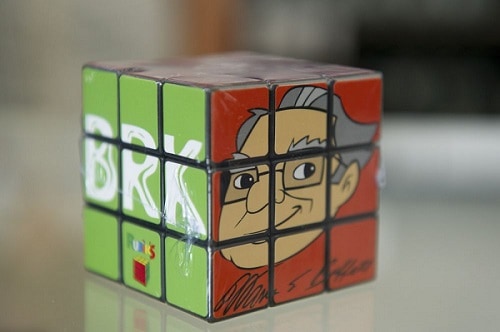 It looks like this economy has some juice left in it, at least if the latest December jobs report has anything to say about it.  After much consternation about the economy's performance in the fourth quarter of 2018, it appears as though the first economic data points show robust strength.
In fact, the latest jobs numbers showed employers added new employees at a rapid clip in not only December but more than originally thought in October and November as well.  It appears as though the jobs numbers some saw as weak in the recent past were transitory and actually wrong, in hindsight.
Besides the jobs numbers, the labor market participation expanded (meaning more people are looking for work, which expands the economic growth potential of the labor market), and wages continued their growth.
In recent reports, wages and salaries were seen growing at a 3.1% rate year-over-year, but December's report shows a slight acceleration to 3.2%.  But don't worry, says Jerome Powell, they don't see this contributing meaningfully to inflation readings at the moment.  And speaking of Jerome Powell, he had some other market-friendly comments to offer.
Jerome Powell can't seem to make up his mind.  Is he thinking the economy is so strong that additional rate increases are warranted in 2019 or is he of the mindset that he needs to see how data play out to make a real decision on the number of rate hikes to expect this year?
By the sounds of it, he's contradicted his recent remarks following the latest Federal Reserve Open Markets Committee meeting and fallen into the latter camp.  His words added to the market euphoria seen on Friday (after a tumultuous collapse following Apple's pre-earnings announcement of flagging China sales).
Specifically, Federal Reserve Chair Jerome Powell openly stated how the Federal Reserve's monetary tightening was not on auto-pilot as many investors feared.  Hearing these words a couple weeks after Christmas might not constitute a "Santa Claus Rally", but investors were still full of merriment and cheer.
Be sure to watch for tomorrow and the day after when Trump's team is set to meet with China's leading trade negotiators to discuss a possible trade deal.  Both sides badly need a deal, but these meetings are never without surprise of some sort.  Stay tuned.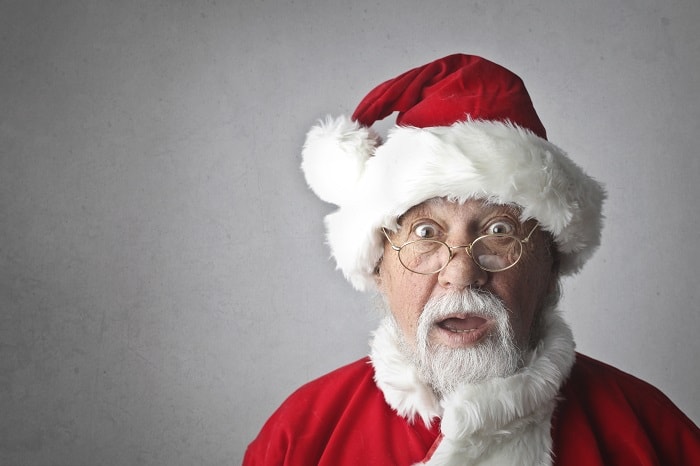 A fellow Louisiana-based personal finance blogger reached his one year blogging milestone recently.  Jerry at Peerless Money Mentor details his quest of coming to blogging and the adversity he faced along the way.
Jerry knows how to hustle by strongly upholding his side hustle game and brings a fresh perspective to the personal finance blogging community.  His post mentions some successes he's had in the blogging world but also some unwarranted setbacks.  Through thick and thin, Jerry's managed to come out on the other side and has a bright future in front of him.
If nothing else, J. Money at Budgets Are Sexy vouches for him.  And that name should carry some weight if you haven't heard of Jerry before.  Which, if that's the case, give his post a read and get to know him a little bit better.
2 Money Guys Podcast – Saving Joyfully with Robert Rio and Michael Dinich
In this podcast episode, Robert and Michael review Steve's post from Think, Save, Retire on how to set reasonable new year's resolutions and how to go about achieving them.
Based on Steve's post, the best resolutions are those which are quantifiable, achievable, and less abstract in nature.
For example, if your goals are to lose weight or run 5 miles straight without stopping, the latter is a more actionable goal.  This is measurable and has an objective achievement.  The former can lead to a lack of motivation given the vagueness of the resolution.
Robert and Michael explore this article and reference their own goals and how they plan to go about achieving them.  I've set some lofty (though achievable) goals for myself this year.  Here's to hoping 2019 is a great year.
Finally, Robert and Michael bring fellow personal finance blogger, Andrea Joy, from Saving Joyfully.  They discuss her blog and her experience thus far as well as writing style, inspirations, social media strategy, and goals (imagine that).
That's it for this week's Curator's Corner – Young and the Invested's Best Finds on Sunday, Volume 6 [Jan. 6, 2019].  I hope you've enjoyed the content above and look forward to next week's volume.
If you'd like to receive this content directly to your inbox, please subscribe using the form below.
Until next week.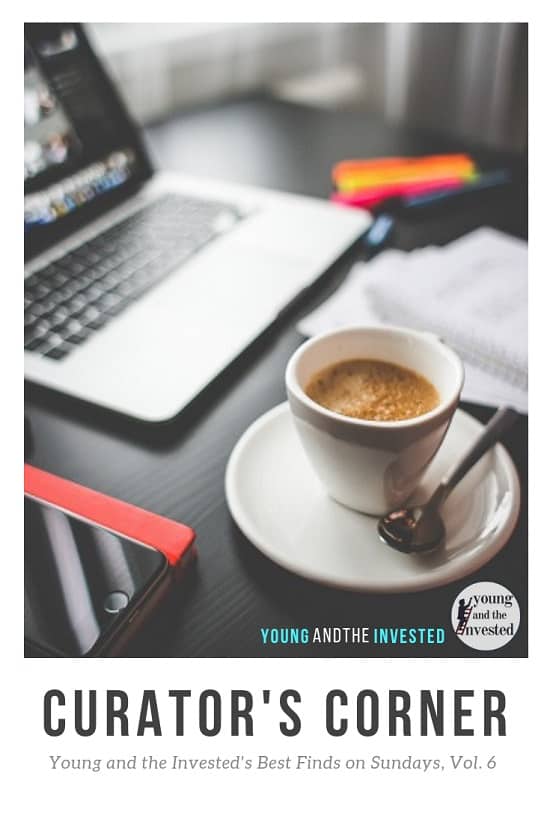 About the Author and Blog
In 2018, I was winding down a stint in investor relations and found myself newly equipped with a CPA, added insight on how investors behave in markets, and a load of free time.  My job routinely required extended work hours, complex assignments, and tight deadlines.  Seeking to maintain my momentum, I wanted to chase something ambitious.
I chose to start this financial independence blog as my next step, recognizing both the challenge and opportunity.  I launched the site with encouragement from my wife as a means to lay out our financial independence journey to reach a Millennial retirement and connect with and help others who share the same goal.
Some of my favorite things to discuss include investing in index funds, how to save money, travel hacking with help from the Reddit churning community, house hacking and optimizing the benefits of my condo vs. apartment living, and tax topics like the earned income tax credit, common tax deductions,  tax reform in 2018, or other useful tax topics.  I want this to be a journey for us all to learn how to make a lot of money and pursue the lives we want.
Please continue to watch the site for more to come and post below with your questions or comments.
Disclaimer
I have not been compensated by any of the companies listed in this post at the time of this writing.  Any recommendations made by me are my own.  Should you choose to act on them, please see my the disclaimer on my About Young and the Invested page.
Sign Up to the Newsletter to Get the Latest Updates
Receive Access to a Free Budget Calculator
Recent Curator's Corner Content
Form W-2, What You Need to Know We're in the early innings of tax season.  I've begun to put my tax information into TurboTax and will complete my return in…