Webull often comes up in my articles as a top free stock trading platform because it acts as a commission-free service, has no minimum threshold for investing and has useful analytical tools.
Unlike Robinhood, apps like Webull offer commission-free trades on several asset categories and pair this with in-depth analytics for you to trade on data-driven decisions.
The service even offers free stocks to new users who create an account and make an initial deposit of at least $100 and acts as a great stock tracking app.
Recently, Webull joined into a strategic partnership with NASDAQ to provide all of their clients with premier Level 2 market data. As a result, users can now gain access to Level 2 Advance, powered by NASDAQ TotalView. 
This increased amount of accessible data provides investors with many more pieces to the elaborate investing puzzle. In this overview, I will discuss Level 2 Advance, how TotalView works, and whether or not investors should give it a try.
Powerful Resource Pairing: TradingView (Technical Analysis)
---

Available: Sign up here
Price: Free 30-day trial and then PRO: $14.95/mo or $155/year; PRO+: $29.95/mo or $299/year; Premium: $59.95/mo or $599/year
TradingView is a useful site for technical analysis stock traders looking to view stock charts and personally select specific indicators (RSI, Moving Averages, Bollinger Bands, etc.).
This service works well for traders looking to gain an edge on the markets by utilizing the 50+ data feeds and exchanges offered on the platforms as well as customized technical analysis with metrics like volume indicators, MACD, back testing and more.
Pairing this service with your Webull account may lead to capturing alpha through TradingView's stock charts.
TradingView | Free Stock Charts, Quotes and Trade Ideas
TradingView provides an easy and intuitive stock charting experience w/tools to share and view trade ideas
Use this stock analysis app to leverage real-time data and browser-based charts to do your research anywhere
Collaborate w/10m TradingView investors with a free trial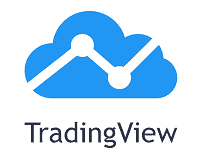 [/vc_column_inner][/vc_row_inner]
How Much is the Webull Level 2 Cost?
---
The Webull Level 2 price is free for the first 3 months when opening a new account but can be purchased afterward for $1.99/month.
Should You Try Webull's Level 2 Advance?
---
If you're new to investing and just getting started on your journey, the Level Two Advance on Webull might feel overwhelming to you. I would suggest getting more familiar with the basics of the Webull app first until you feel more comfortable.
TotalView assists more sophisticated traders who already know the basics of trading, but want to elevate to the next level.
If you're an already active trader who wants to make more informed trading decisions, you should definitely consider trying Webull's Level Two Advance. Serious traders can glean a lot of useful information for trading decisions. 
Users can try this more professional level for free for the first three months. After that, the cost comes to $1.99 per month. The Level 1 data only shows one set of bid and ask numbers, so that low price provides you 29 more. Learn more about how Webull makes money.
You can access this stock investment software from mobile, desktop, or an iPad. Trading can be stressful, but the more about a potential trade that is visible to you, the more confidence you can have in that trade.
Always do your due diligence when choosing the best investments.
About the Site Author and Blog
In 2018, I was winding down a stint in investor relations and found myself newly equipped with a CPA, added insight on how investors behave in markets, and a load of free time.  My job routinely required extended work hours, complex assignments, and tight deadlines.  Seeking to maintain my momentum, I wanted to chase something ambitious.
I chose to start this financial independence blog as my next step, recognizing both the challenge and opportunity.  I launched the site with encouragement from my wife as a means to lay out our financial independence journey and connect with and help others who share the same goal.
Disclaimer
I have not been compensated by any of the companies listed in this post at the time of this writing.  Any recommendations made by me are my own.  Should you choose to act on them, please see the disclaimer on my About Young and the Invested page.
Invest, manage and plan your money with confidence.
Start here with useful resources delivered direct to your inbox