Young and the Invested helps young adults learn about investing, managing and planning their money with confidence
Unique sessions per month
Average time on page (min)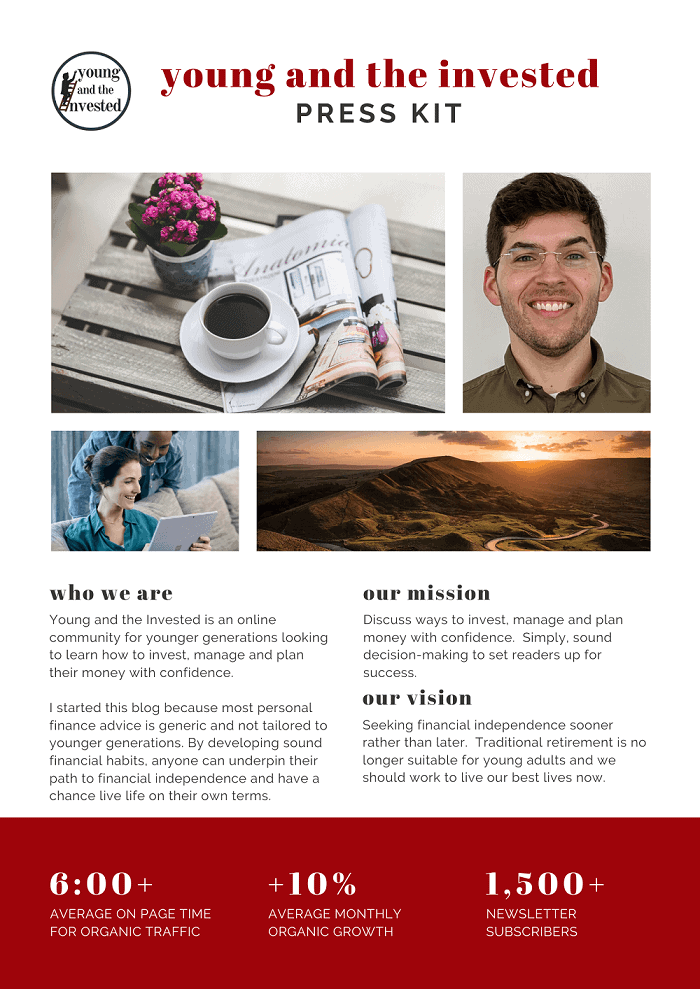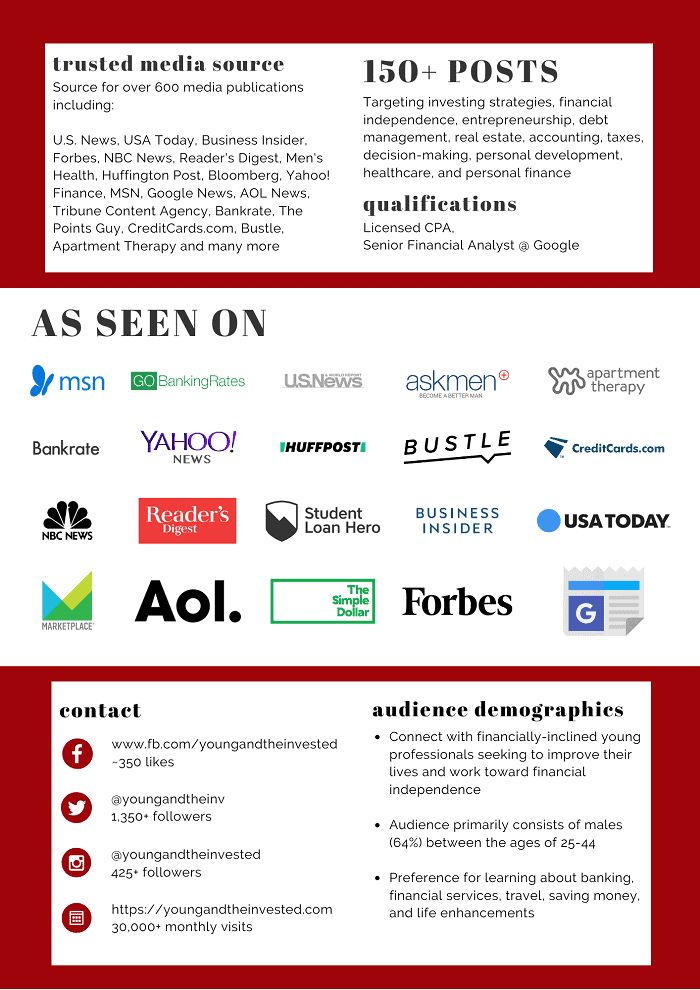 TV, radio, or written interviews. I'm always happy to help a reporter or broadcaster out and act as a source.
Advertising and sponsored post opportunities.
PLEASE DO NOT CONTACT ME FOR GUEST POSTS.
Email: riley at youngandtheinvested dot com
Regards,
Riley
Invest, manage and plan your money with confidence
Start here with useful resources delivered direct to your inbox.