"Ultimately, there's one investment that supersedes all others: Invest in yourself. Nobody can take away what you've got in yourself, and everybody has potential they haven't used yet." -Warren Buffet
Billionaire Warren Buffet was once the richest man in the world and he still remains in the top three. He's a master at stocks, yet believes the greatest investment you can make is in yourself. No matter what financial path you choose to take, you will benefit from being knowledgeable, healthy, and clear of mind. Here are 20 of the best ways to invest in your mind, body, and soul.
How to Train Your Mind
---
While your brain isn't technically a muscle, you still need to train it. Training your mind shouldn't end when you've finished school. It's a lifelong process. You don't need to be in a classroom, but strategically designed courses and carefully written books are still some of the best ways to learn.


1. MasterClass
---
If you want to learn from an expert in your chosen field, MasterClass gives you that opportunity. Gordan Ramsay will teach you how to cook (without yelling at you). Margaret Atwood will teach you creative writing. Annie Leibovitz will teach you about photography. These are just a small sample of the renowned masters who have created classes on the platform. Choose to learn about only one of your passions or get an all-access pass.
→ Sign up for your MasterClass here.
2. CreativeLive
---
MasterClass is filled with famous people, but it also comes with a price tag that may be out of some people's budgets. CreativeLive courses, while still using professionals at the top of their fields, are much more affordable. You can even take some classes for free. With over ten million creators on CreativeLive, you're bound to find bountiful knowledge on your topic of choice.
→ Sign up for CreativeLive here.
3. Udemy
---

One of the special benefits you get from taking a course on Udemy is that you get access for life. It's common for online classes only to give you a set amount of time for courses that, if you don't use, you lose. Udemy wants you to be able to go back to a class to freshen up at any time. When you sign up, you can choose from over 100,000 courses.
→ Sign up for Udemy and begin your online class.
4. LinkedIn Learning
---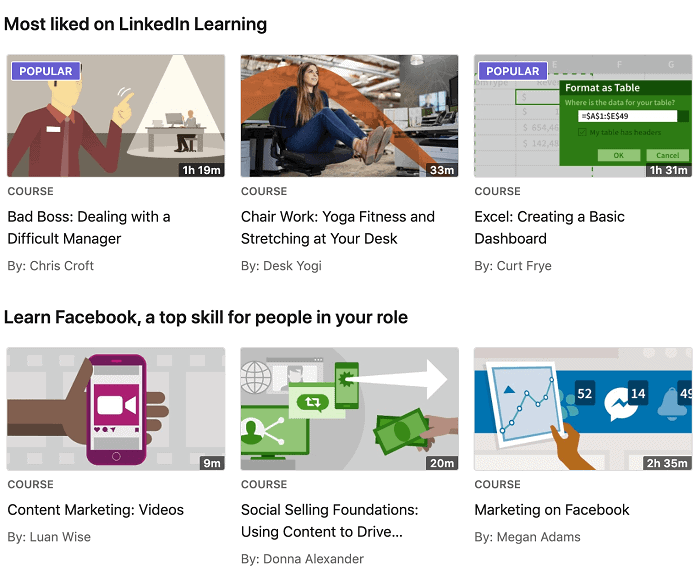 If you're one of over half a million people with a LinkedIn profile, especially if you're one of the hundreds of millions of active users, you may want to check out LinkedIn Learning.
By taking courses right from LinkedIn, you can keep everything in one place. Once you finish courses on a topic, go straight to your profile to add your new skill(s). You can start a free trial for a full month -plenty of time to get a feel for the platform.
Check out the top 15 employable, high-income skills employers want in 2021.
19. Duolingo
---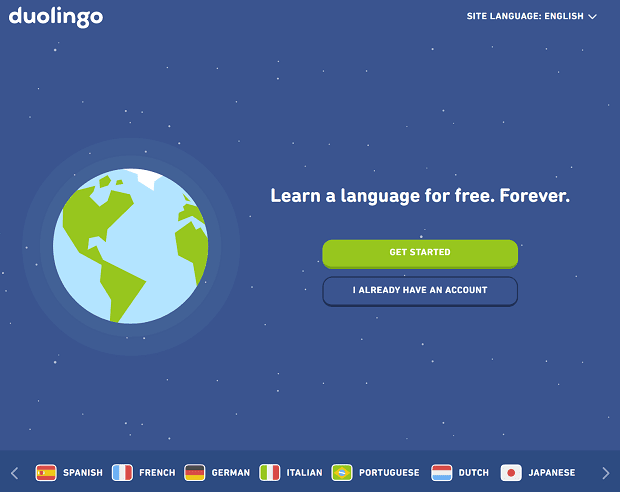 Whether for travel purposes or business reasons, learning a new language is always advantageous. However, many people don't have the money or time to take an in-person class. Duolingo is a free app that gamifies learning popular languages.
Lessons are short, personalized, and can be done anywhere from your phone.
20. Nature
---
A lot of the ways you can invest in yourself involve screens, but you don't want to be indoors on screens all the time. Research shows that looking at nature helps improve focus and task performance.
Having plants in your workspace is useful, but it's even better if you take a walk outside to get the bonus benefit of exercise.
You don't need to check every item off of this list to invest in yourself for 2021, but make sure to find ways to invest in yourself as soon as possible.
Having a broader knowledge base helps you make important decisions, it's easier to maintain physical health than start from scratch, and a clear mind often becomes filled with creative ideas. Make investments in yourself and the rest will follow.
For more useful resources to help you along your financial journey, please visit my Best Resources page to see the best products and services I've seen for reaching financial independence.
Further Reading:
---
About the Site Author and Blog
In 2018, I was winding down a stint in investor relations and found myself newly equipped with a CPA, added insight on how investors behave in markets, and a load of free time.  My job routinely required extended work hours, complex assignments, and tight deadlines.  Seeking to maintain my momentum, I wanted to chase something ambitious.
I chose to start this financial independence blog as my next step, recognizing both the challenge and opportunity.  I launched the site with encouragement from my wife as a means to lay out our financial independence journey and connect with and help others who share the same goal.
Disclaimer
I have not been compensated by any of the companies listed in this post at the time of this writing.  Any recommendations made by me are my own.  Should you choose to act on them, please see the disclaimer on my About Young and the Invested page.