As Public Service Loan Forgiveness (PSLF) applicants painfully found out this year, loan forgiveness under the program doesn't just happen automatically. 70% of applicants didn't make the first cut due to not meeting program requirements and have to resubmit their applications.  Another 28% received rejections due to incomplete applications.
That means 98% of eligible applicants didn't receive loan forgiveness.  Because so many people shape their lives around this program, this statistic inspires little confidence.
The media's attention focused on the low approval rate but provided scant details on how to make sure you qualify to receive loan forgiveness under PSLF.  This post lists common mistakes to avoid under PSLF and some actions to take to ensure you're on track for program eligibility.
Make Sure your Loans Qualify (only Federal Direct Loans Qualify)
Student loans come in many forms and sizes.  Some borrowers finance through private lenders, while others receive loans from the government.  In the case of Public Service Loan Forgiveness, only Federal student loans, specifically Federal Direct Loans qualify.  For reference, Federal Direct Loans are those made to you, through your school, directly by the Department of Education.
The Federal Direct Loan Program has made most federal student loans through the William D. Ford Federal Direct Loan Program since July 2010.  Prior to this program, another, larger federal student loan program named the Federal Family Education Loan (FFEL) program financed loans to most students.
Under the FFEL program, students received loans from banks which were guaranteed by taxpayers when borrowers didn't make payments.  This program came to an end in 2010.
These two programs mainly differed in who originated the loan but also in qualifying for PSLF.  Loans granted under the Federal Direct Loan Program qualify for PSLF whereas FFEL loans do not.  FFEL loans also do not qualify for the better income-driven repayment plans.  To solve this problem, consider loan consolidation.
Consolidate your FFEL, Perkins, and Parent PLUS Loans into a Federal Direct Loan
FFEL Loans, Perkins Loans, and Parent PLUS loans do not qualify for Public Service Loan Forgiveness.  Only Federal Direct Loans do.  And what if you have the other types of federal loans?  Don't worry, you can always consolidate them into a Federal Direct Loan in order to qualify for PSLF and the better income-driven repayment plans.
Consolidating your loans issues a new loan under the Federal Direct Loan program while simultaneously paying off your existing federal loans.  Hence, consolidating them into one loan satisfying PSLF's requirements.
Some things to consider before consolidating your loans:
Make sure the benefits available to direct loans are what you want.  There are trade-offs for switching loan programs.  For example, consolidating your loans can result in an increase in the interest accruing on your loans.
Also, by consolidating your loans, you will restart your loan forgiveness clock.  If you've made considerable progress you might reconsider.  In other words, do not pass go.  Do not collect $200.
To illustrate, if you had already made progress on an income-driven repayment plan and choose to consolidate your loans into a Federal Direct Loan, you will forfeit any credit earned toward forgiveness.  Also, the Federal Perkins Loan program has its own cancellation benefits which you may want to consider in light of PSLF.
Federal Perkins Loan Cancellation
Teachers working full-time for a public or nonprofit elementary or secondary school system can qualify for cancellation of up to 100 percent of their Federal Perkins Loan in the following increments:
15% canceled per year for the first and second years of service
20% canceled for the third and fourth years
30% canceled for the fifth year
The math for the above comes to 15% + 15% + 20% + 20% + 30% = 100% forgiven after five years.  This debt relief program is more attractive to teachers than the PSLF program.
After making your decision to consolidate, you'll need to enroll in a qualifying income-driven repayment plan.
Enroll in a Qualifying Income-Driven Repayment Plan
An income-driven repayment plan establishes your monthly student loan payment at a percentage of your annual income.  The repayment plans intend to make your loan payments affordable based on your income and family size.  The four options are:
Revised Pay As You Earn Repayment Plan (REPAYE Plan)
Pay As You Earn Repayment Plan (PAYE Plan)
Income-Based Repayment Plan (IBR Plan)
Income-Contingent Repayment Plan (ICR Plan)
More details for the four options here.
Public Service Loan Forgiveness requires you to enroll in and make payments under one of these repayment plans.  You can still make payments under the 10-Year Standard Repayment Plan,  but this defeats the purpose of PSLF.  Doing this will pay off your loans within 10 years before you can qualify for forgiveness.
To apply for an income-driven repayment plan, enroll on the StudentLoans.gov website.
Work for a Qualifying Employer
Qualifying employment is about who your employer is, not the job you do for your employer.  Employment options to qualify for Public Service Loan Forgiveness include working for the following organizations:
Government organizations at any level (federal, state, local, or tribal)
Non-profit organizations tax-exempt under Section 501(c)(3) of the Internal Revenue Code
Other non-profits which aren't tax exempt under Section 501(c)(3) but have you perform qualifying public services as your primary job function
Because this can be confusing, I repeat that it matters who your employer is, and not the job you do for your employer.  For example, if you are a contractor working for a 501(c)(3) non-profit but your employer is a for-profit, your employment would not qualify.  Be careful.
Submit an Employment Certification Form On-Time Each Year of the Program
Participation in Public Service Loan Forgiveness requires annual submissions of your Employment Certification Form (ECF).  You should submit this form as soon as you start your first qualifying position and on an annual basis going forward as well as if you switch qualifying employers at any time.
The Department of Education uses the form to verify your progress toward loan forgiveness under PSLF.  Also, because borrowers utilizing PSLF should be on income-driven repayment plans, the Department of Education recommends submitting your annual ECF simultaneously with your income-based repayment certification.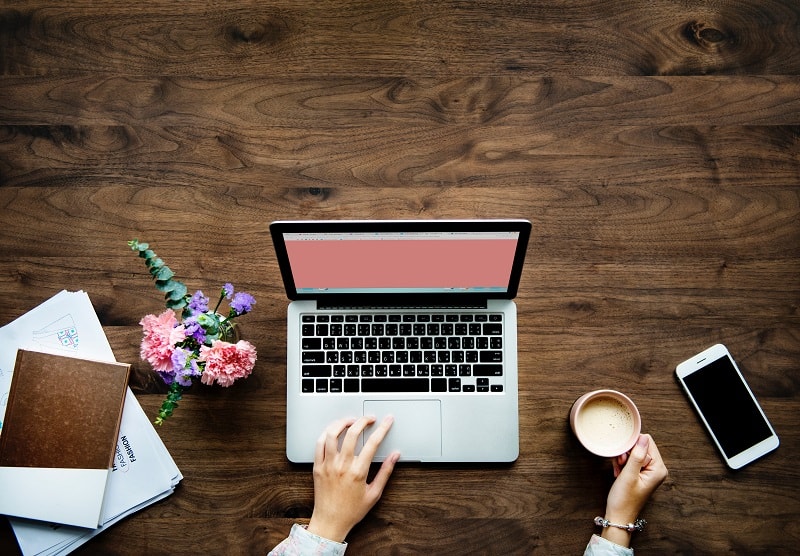 Killing two birds with one stone also helps to avoid missing an important date and risking your eligibility.
Make Sure this Information is Correct
This should go without saying, but the first round of applicants didn't fare so well with this element.  In fact, 28% received denials because their applications were either incorrect or incomplete.  Make sure your information is correct.
Some of the most common mistakes include an incorrect employer address and employer identification number (EIN).  You can find your EIN on your W-2 form.
Be sure to have information you include have consistency between the ECFs you file.  The Department of Education says the most common inconsistencies involve employment begin dates.  Don't disqualify yourself by not having the correct information on the form.
Finally, if you make corrections on the form (Section 1 or 2), you need to initial, while your employer will need to initial for changes made in their sections (3 and 4).
The ECF requires an employer's signature from an "authorized official".  The best person to sign would be someone in your human resources office but ask your employer who has received authorization to certify your employment.
Make 120 Separate Monthly Payments on your Repayment Plan (and Don't Over Pay)
These payments do not need to be consecutive over the life of your program participation.  There is not a penalty for leaving public service only to return down the road.  Your progress does not reset back to start.
These payments need to be separate monthly payments.  You can only receive credit for one payment per month, regardless of how much you pay.  If you overpay, this reduces your debt outstanding and your amount forgiven after 120 months.
In the instance you receive an employer-provided benefit toward your loan repayment, ask if your employer can spread this out over multiple months.  This way, you will reduce your monthly amount and not cover just one payment.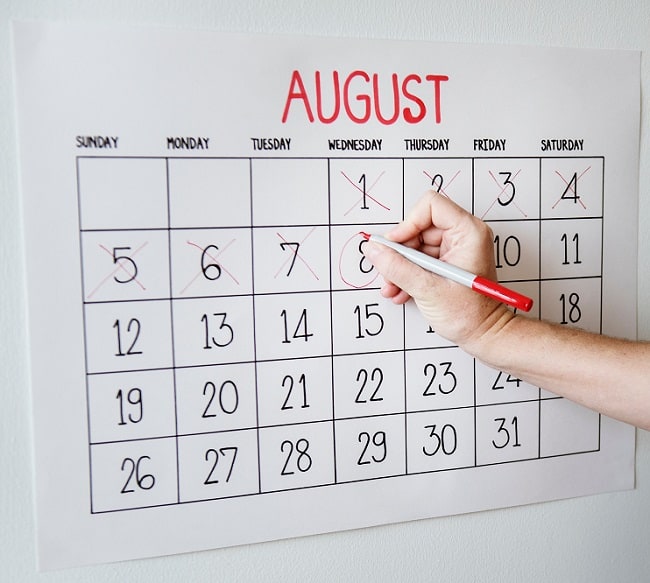 Don't Stay on a Deferment or Forbearance
Qualifying for credit toward your 120 monthly payments means you can't stay on a deferment or forbearance.  By delaying, you push back your time for loan forgiveness under Public Service Loan Forgiveness.
Remember, PSLF requires you to be on an income-driven repayment plan, which should be affordable because they calculate based on a percentage of your income.  If you've had a drop in income since your last payment was calculated, recertify your current income-driven repayment plan early.
Like avoiding forbearance, you may waive deferment and move closer to loan forgiveness.  If you're working full-time for a qualifying employer while in graduate school, waiving an in-school deferment allows you to make payments under an income-driven repayment plan and move closer to loan forgiveness.
Don't Miss Payments
Try not to miss loan payments while in Public Service Loan Forgiveness.  Don't give the Department of Education a reason to disqualify you.  Your payment will not qualify if it is submitted more than 15 days past the due date.
Contribute to Pre-Tax Accounts to Lower Your Income
As a tip, you can lower your income available for loan repayment under your income-driven repayment plan by contributing to pre-tax accounts like your 401(k), 403(b), IRA, Flexible Spending Account (FSA) or Health Savings Account (HSA).
Contributing to these accounts not only allow you to grow these balances tax-free, they also suppress your adjusted gross income used to calculate your monthly loan payments.
For example, if you're adjusted gross income is $75,000 and your income-driven repayment plan requires you to pay 10% of your income, you would pay $7,500 per year or $625 per month.  However, if you contribute $5,500 to your traditional IRA, $1,000 to your HSA, and $3,500 to your 401(k), your adjusted gross income falls to $65,000 and you end up paying $542 per month, saving you $1,000 per year or roughly $85 per month.
This also gives your investments a chance to grow and allowing the power of compounding returns to work in your favor.
Some Concluding Thoughts on Public Service Loan Forgiveness
Private loans don't qualify for Public Service Loan Forgiveness.  Unfortunately, private loans cannot be consolidated with federal student loans.  Borrowers with private loans can seek refinancing options, however, to lower their debt payments.
As a final benefit of the program (as if loan forgiveness weren't enough), any amount forgiven under the program is not taxable.  You do not have to pay for any loan forgiveness as a taxable gain.  How's that for a parting gift?
About the Author and Blog
In 2018, I was winding down a stint in investor relations and found myself newly equipped with a CPA, added insight on how investors behave in markets, and a load of free time.  My job routinely required extended work hours, complex assignments, and tight deadlines.  Seeking to maintain my momentum, I wanted to chase something ambitious.
I chose to start this financial independence blog as my next step, recognizing both the challenge and opportunity.  I launched the site with encouragement from my wife as a means to lay out our financial independence journey to reach a Millennial retirement and connect with and help others who share the same goal.
Some of my favorite things to discuss include investing in index funds, how to save money, travel hacking with help from the Reddit churning community, house hacking and optimizing the benefits of my condo vs. apartment living, and tax topics like the earned income tax credit, common tax deductions,  tax reform in 2018, or other useful tax topics.  I want this to be a journey for us all to learn how to make a lot of money and pursue the lives we want.
Please continue to watch the site for more to come and post below with your questions or comments.
Disclaimer
I have not been compensated by any of the companies listed in this post at the time of this writing.  Any recommendations made by me are my own.  Should you choose to act on them, please see my the disclaimer on my About Young and the Invested page.
Sign Up To Our Newsletter To Get The Latest Updates
Receive Access to a Free Budget Calculator