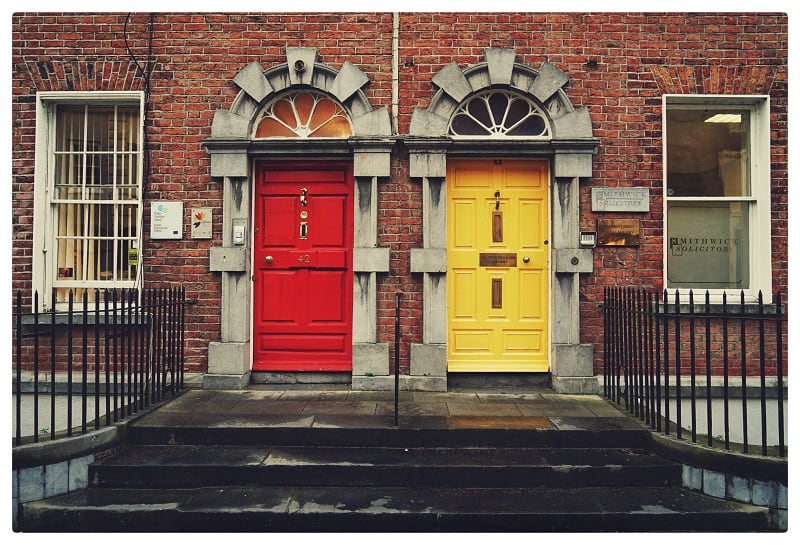 Previously, I offered my thoughts on whether individuals should invest or pay off student loans early.  My conclusion suggested the best approach would include diversifying funds into both options based on individual risk tolerance and the amount of loans held relative to income. In the post, I also examined the Public Service Loan Forgiveness program. This federal initiative permits Federal Direct Loan borrowers to have their debt balance forgiven in exchange for making 120 monthly qualifying income-based repayments and working as public servants (i.e., for the government or qualifying non-profits).
This post looks at Public Service Loan Forgiveness (PSLF) in greater detail, addresses recent media coverage about many applicants not receiving debt relief despite thinking they met eligibility requirements, and why this program should be managed better for everyone's benefit.
What is Public Service Loan Forgiveness and How Do You Qualify?
The federal government established the Public Service Loan Forgiveness program under the College Cost Reduction and Access Act of 2007 to assist indebted graduates discharge hefty debt burdens. According to the Information for Financial Aid Professionals (IFAP) website, October 2017 was the first month in which borrowers participating in the program could potentially qualify for loan forgiveness, assuming they met all program requirements.
As a refresher, the Public Service Loan Forgiveness requirements include:
These requirements seem straightforward and easy enough to meet.  Based on the above, I don't see anything overly cumbersome or confusing.
Unfortunately, the first numbers coming out tell a different story. Saying they look bleak is putting it kindly.
Show Me the Money!  No, Seriously, Show Me the Money…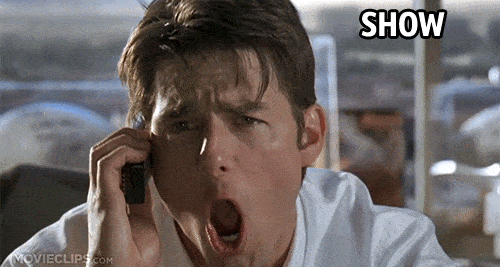 In Public Service Loan Forgiveness news, numbers provided by IFAP show as of June 30, 2018, approximately 28,000 borrowers had submitted roughly 33,000 applications for loan forgiveness under the Public Service Loan Forgiveness program.  Without going further, we can already see applicants experienced issues submitting completed applications correctly with 5,000 more applications submitted than borrowers applying.
Digging deeper into the Public Service Loan Forgiveness update, of the 29,000 or so applications processed (meaning 4,000 hadn't been processed at the time of this IFAP report), more than 70 percent received denials because applicants didn't meet program requirements (see above).  Another 28 percent had denials due to missing information on the application.
These borrowers have been advised to submit complete applications in order to have an assessment made about their eligibility.
This leaves 1 percent of applications getting approved while the other 1 percent being denied for other reasons.  The numbers break out to almost 300 applications from 96 borrowers (multiple applications per borrower) having $5.52 million of student debt discharged.  Talk about a far cry from the $1.41 trillion outstanding federal student loan portfolio.
The success rate inspires little confidence to anyone pursuing the Public Service Loan Forgiveness program as a means to reaching financial freedom.  With numbers like that, you must ask yourself if that many applicants are to blame for misunderstanding the requirements for eligibility.
The 28 percent figure feels high but yields much less concern because applicants can refile completed applications.  The 70 percent being told they haven't met eligibility requirements after having pursued the program for a decade causes major concern.
According to this article, experts expect the number of approved applications to rise dramatically in the coming years.  They think this will happen because little publicity had been given to the program when it first started and many of the repayment programs borrowers can use to qualify weren't yet available.  Regardless, the initial high rejections highlight challenges of the program.  So, what gives?
Are Applicants Really to Blame?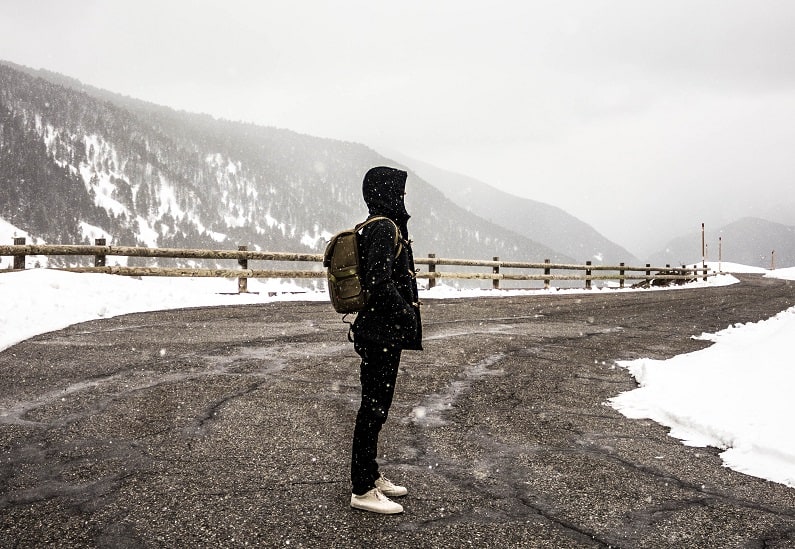 A report published last year by the Consumer Financial Protection Bureau shows many applicants fumbling the Public Service Loan Forgiveness program's bureaucratic details.  Part of this blame falls on applicants, sure.  But some of it also falls on the notoriously poor performance of loan servicers who did an inadequate job of helping applicants understand the program's details.
Some loan servicers advised applicants to enroll in non-qualifying income-based repayment plans (thus making them ineligible).  This ignorance pushed some borrowers onto repayment plans which had them not making progress toward receiving a loan discharge under the Public Service Loan Forgiveness program for years.  That's not okay.
I know what you're thinking: ask loan servicers to certify applicants' eligibility for PSLF.  Sounds simple enough.
Well, many tried and were told by the Department of Education those certifying letters may be invalid and students shouldn't rely on them.  Talk about frustrating.  You receive an official certification and then later told it doesn't amount to squat.
I'm not even a Public Service Loan Forgiveness program applicant and this makes me worried.  I know some folks who are and I plan to reach out to make sure their situations aren't in jeopardy because of poor guidance received from their loan servicers.  They're about halfway down the 10 year journey to loan forgiveness and I just hope all of their loans qualify for the program.
This program needs to have better guidance provided to borrowers and loan servicers alike.  Too many individuals shape their lives around this program and depend on it to reach financial freedom.  People from many professions count on loan forgiveness to relieve them of billions of dollars in debt and need to know what they hear from their loan servicers (supposedly the experts on such a program) is accurate.
Related: 10 Tips to Qualify for Public Service Loan Forgiveness
In Defense of the Public Service Loan Forgiveness Program
Some fields like healthcare and law make debt largely unavoidable because schools know these future professionals can afford to shoulder a larger debt burden.  As a result, these graduates finish school with hundreds of thousands of dollars in debt and must dedicate an inordinate amount of their income toward debt repayment.
Luckily, the Public Service Loan Forgiveness program makes an attractive offer to these individuals: serve the public for 10 years and have your debt discharged.  To keep this social compact going, the Public Service Loan Forgiveness program needs to be simplified, provide more certainty on who does and doesn't qualify from the beginning, and have qualified assistance to help borrowers navigate the program's finer details.
Some of the most important job fields rely on low-cost, highly-qualified labor to come through this program.  People in the healthcare and legal fields, who decide whether they can afford to do the important work of helping the underserved, rationalize the choice to pursue the Public Service Loan Forgiveness program based on the costs and benefits of participation.
The people currently on the margins of participating have the most susceptibility to go a different way.  What do I mean by that?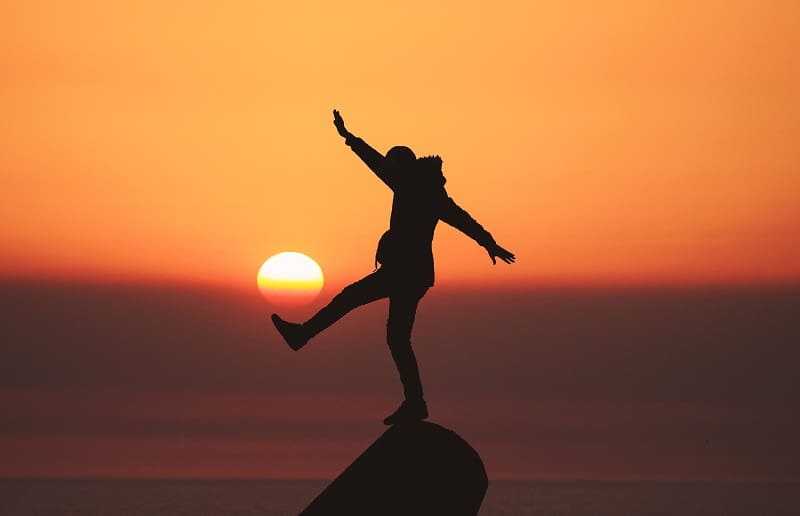 These individuals have made the decision to go into public service given the current balance of costs and benefits.  They sit on the cusp where their decision could sway differently if that mix becomes more skewed toward higher costs.
In other words, if costs increase anymore to do this work, they will tip the other way and probably won't do it.  They'll likely resort to choosing the highest-paying job just to pay down their debt instead of qualifying Public Service Loan Forgiveness jobs.
That makes public service, a most noble and worthy pursuit, all the more stretched to compete for qualified labor.  Making this path more costly removes more competent people from the equation and limits the availability of capable individuals from helping those most in need.
In short, limiting access to the Public Service Loan Forgiveness program means many people wouldn't pursue a career in public service.  The Consumer Financial Protection Bureau estimated 1 in 4 American workers could be eligible for PSLF but reported a range of student loan industry practices "delay, defer or deny access" to this program.
By making 25% of the American labor force ineligible for the Public Service Loan Forgiveness program decreases the incentive of qualified labor to enter public service.
Unintended Consequences of Limiting Access
Loan forgiveness helps people to address the most critical needs of our most marginalized populations.  Loan forgiveness helps people to get educated in numerous fields including the healthcare and legal fields.
Loan forgiveness helps people to find homes, obtain legal services, receive medical care and use public benefits they otherwise wouldn't.
When people don't have access to these services and really struggle, those problems become bigger problems down the road.  They don't go away when they are neglected. The problems fester and often compound in the worst ways.
In medicine, when people don't receive preventive healthcare on the front end, we must pay for much more expensive services on the back end.  Medical care providers socialize these higher, unrecovered costs to everyone else to make themselves whole.
In law, when people become homeless because they don't have someone with sufficient bandwidth and competency to advocate for them in the housing arena, they may get pushed out and rendered homeless.  In general, they might not receive adequate representation before a court of law.
Denying borrowers access to this program will result in detrimental and unintended consequences for those most in need.
Why We Need More Public Service Loan Forgiveness, Not Less
Doctors and lawyers can make a substantial amount of money practicing their respective crafts. Denying that would be absurd. However, incentivizing these qualified professionals to provide services to underserved populations, typically a less lucrative market, has to remain a priority.
Public Service Loan Forgiveness allows professionals and the public to share the burden of paying for expensive formal education. These professionals bear a substantial burden through delayed gratification (many don't begin practicing until their late 20s or even 30s), unimaginable debt loads and lower average compensation than private practice.
In exchange, the public receives discounted, qualified services for this debt relief. This socialization allows more doctors and lawyers to serve the at-risk public and makes for a win-win-win:
Professionals receive debt relief,
The government has more capable people serving at-risk populations, and
The people most-in-need receive proper care.
If restrictions remain on this program, we end up having to pay for the preventable problems later.  Loan forgiveness helps people (legal, medical and otherwise) to get on their feet, become productive members of society, and avoid huge costs down the road. Costs, by the way, which are borne by both the individuals in need and society as a whole.
To me, loan forgiveness is a cost saver unless we take a really short-sighted approach.  That's why we need more of it, not less.
About the Author and Blog
In 2018, I was winding down a stint in investor relations and found myself newly equipped with a CPA, added insight on how investors behave in markets, and a load of free time.  My job routinely required extended work hours, complex assignments, and tight deadlines.  Seeking to maintain my momentum, I wanted to chase something ambitious.
I chose to start this financial independence blog as my next step, recognizing both the challenge and opportunity.  I launched the site with encouragement from my wife as a means to lay out our financial independence journey to reach a Millennial retirement and connect with and help others who share the same goal.
Some of my favorite things to discuss include investing in index funds, how to save money, travel hacking with help from the Reddit churning community, house hacking and optimizing the benefits of my condo vs. apartment living, and tax topics like the earned income tax credit, common tax deductions,  tax reform in 2018, or other useful tax topics.  I want this to be a journey for us all to learn how to make a lot of money and pursue the lives we want.
Please continue to watch the site for more to come and post below with your questions or comments.
Disclaimer
I have not been compensated by any of the companies listed in this post at the time of this writing.  Any recommendations made by me are my own.  Should you choose to act on them, please see my the disclaimer on my About Young and the Invested page.
Sign Up to the Newsletter for The Latest Updates
Receive Access to a Free Budget Calculator