Investing, in general, can be pretty daunting, with thousands of stocks and a multitude of brokerages to consider for your investing needs.
Young investors who lack financial experience and know-how may not have a clue where to turn to start planning their financial future on the right foot.
This article looks at the benefits of ETFs and how these easy investments can put anyone (like Gen Z and Millennial investors) on the path to a stable financial future.
Disclaimer: This article does not constitute individualized investment advice. These ETFs appear for your consideration and not as investment recommendations. Act at your own discretion.
What Are Exchange-Traded Funds?
---

Exchange-Traded Funds (ETFs) contain several stocks and bonds that track an underlying index. The stocks and bonds listed in each ETF are derived directly from the index they follow and may contain some of all of the index's holdings. That means they can
As the name implies, these funds are bought and sold on major exchanges no differently than individual stocks are. Financial experts build and manage them to ensure they grow as close to the index as possible.
Unlike stocks, ETFs have an expense ratio that boils down to an annual stock research and maintenance fee. The best ETFs keep their fees well below 1% per year.
What are Index Funds?
---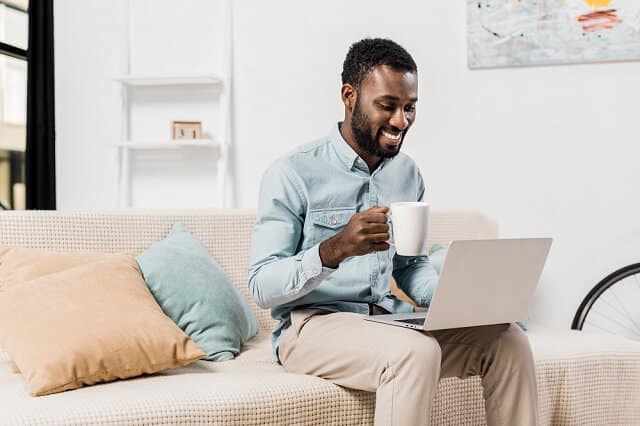 An index fund is a general term for ETFs or mutual funds that hope to track a particular index.
Since these growth ETFs try to follow an index as precisely as possible, they are initially set up with that index and then left to grow passively.
There is no active manager to buy or sell stocks from within the ETF as company share prices rise and fall.
Often, funds have an ETF and mutual fund form acting as equivalents, such as VTI and VTSAX. Both of these target the same investment objective and deliver similar investment outcomes.
Best ETFs for Young Investors
---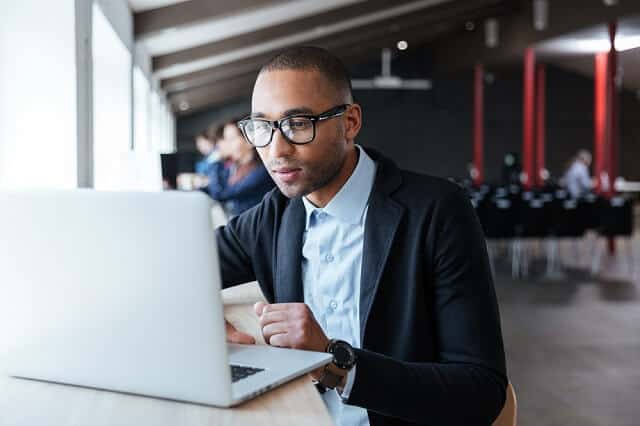 Look no further than these seven ETFs to start your investing journey.
Below, we cover several types of ETFs young investors might want to explore:
Broad diversification ETFs
Growth exchange traded funds:

Large Cap Growth ETFs
Small and Mid-Cap Growth ETFs

Dividend ETFs
International stocks ETFs
Bond Market ETFs
As a disclosure, the index funds highlighted below do not represent investing advice, merely recommendations to consider to help you invest better.
1. Vanguard S&P 500 Index Fund ETF (NYSEARCA: VOO)
---
The Standard and Poor (S&P) 500 is a well-known index first founded in 1957 to track the performance of roughly the 500 largest companies listed on stock exchanges in the United States.
The S&P 500 index currently sits at over $4,500 a share. The large cap stocks index is updated four times a year as new companies make the list and others fall away.
Vanguard's S&P 500 ETF capitalizes on this popular index, investing in nearly the entirety of the stocks within but at 10% of the cost per share.
The ETF follows the growth of the S&P 500 within a few basis points—or hundredths of a percent, like 0.01%.
The S&P 500 and VOO have achieved a 15% return on investment over the last ten years.
As expected, the Vanguard S&P 500 ETF contains portions of the largest companies in the world, with top holdings like Apple, Microsoft, Google, and Amazon.
These companies have a proven record of growth even in adverse markets, and the ETF offers a chance to get a piece of each for a surprisingly low cost.
The ETF offers a diverse portfolio of stocks under one umbrella, with holdings in energy, information technology, financials, communication, and more.
Vanguard index funds feature an incredibly low expense ratio, with this one at just 0.03%.
Related: 12 Stocks for Kids (Kid-Friendly Stocks to Begin Investing)
2. Vanguard Total Stock Market Index Fund ETF (NYSEARCA: VTI)
---
The CRSP U.S. Total Market Index contains over 4,000 stocks from micro to mega cap stocks across United States investible equity markets.
Although not all-inclusive, this vast total represents most of the stocks listed in the U.S. This growth index ETF behemoth is currently priced at over $3,300 per share with nearly $1.3 trillion in assets.
Vanguard's Total Stock Market ETF (VTI) closely mimics the index, with nearly identical growth over the last ten years but selling for the low cost of less than 1/10th the price per share of the CRSP U.S. Total Market Index.
The expense ratio for holding this ETF is an astronomically low 0.03% per year.
Within the Vanguard Total Stock Market Index Fund ETF are a diverse portfolio of stocks falling into nearly every sector imaginable.
Some of the highest distributions for this blended ETF (a combination of both value and growth) fall into the technology sector, financials, industrials, and health care.
Similar to VOO, VTI's most heavily-weighted holdings include Apple, Microsoft, Alphabet (Google), and Amazon.
Unlike Vanguard's S&P 500 ETF, VTI includes these large businesses alongside small cap stocks, but also mid-size and smaller companies—perfect for younger investors interested in growth investing and the broader market.
In theory, this Vanguard Total Stock Market ETF provides a much more stable footing if the market takes a turn.
Related: VTSAX vs VFIAX: Which Index Fund Performs Better?
3. iShares Core MSCI Total International Stock ETF (NASDAQ: IXUS)
---
The MSCI Total International Index fund lists over 6,700 stocks from nearly 50 countries with developed or emerging markets, excluding any tickers from the United States.
The impressive index of mid-cap stocks and large-cap companies covers nearly all the global equity outside what the U.S. brings.
IXUS tracks this massive index, pulling shares of nearly 4,300 stocks that exist within it.
The significant size of assets under management for the iShares Core MSCI Total International Stock ETF (IXUS) falls just shy of $31 billion and trades for under $70 per share.
Top securities populating the iShares Core ETF are Taiwan Semiconductor Manufacturing, Nestle, semiconductor supplier ASML, and healthcare company Roche.
Another diverse growth ETF, shares exist primarily from the financial sector, industrials, information technology, and non-essential consumer goods.
The fee schedule for IXUS is also relatively low, with an expense ratio of only 0.09% per year. If you're looking to invest outside of U.S. stocks, this ETF offers a budget-friendly way.
4. Vanguard Dividend Appreciation Index Fund ETF (NYSEARCA: VIG)
---
The Vanguard Dividend Appreciation Index Fund ETF follows the S&P U.S. Dividend Growers Index, designed to include U.S. companies that have increased dividend yields each year for at least ten years consecutively.
Companies with continuous dividend increases show they represent strong growth stocks. The index fund excludes stocks with the highest 25% dividend yields.
The Vanguard Dividend Appreciation Index Fund ETF (VIG) contains, more or less, every stock listed in the S&P U.S. Dividend Growers Index, a total of 267 unique companies classified as dividend stocks.
The near-identical spread allows the ETF to mirror the growth of the index fund almost exactly since its inception in 2006.
Equity exposure falls most significantly in information technology, consumer goods, healthcare, and the financial sector.
Its top ten holdings make up 30% of the ETF and include Microsoft, UnitedHealth, Johnson & Johnson, and Proctor and Gamble.
At around $160 per share, the ETF's price point is much more manageable than its $3,200 per share index.
An expense ratio of 0.06% should pique the interest of any young trader, as this Vanguard Dividend Appreciation Index Fund ETF has some of the lowest annual fees of any dividend growth ETF.
5. WisdomTree U.S. Efficient Core Fund (NYSEARCA: NTSX)
---
WisdomTree's Core Fund ETF showcases an assortment of United States bonds alongside 495 large-cap and a few mid-cap securities.
Although nearly exclusive to U.S. stocks, the ETF allows a handful of foreign ones within its ranks.
55% of total holdings come from bonds, where the highest listed stock (Apple) represents only 6.5% of the portfolio. Well-known companies like Microsoft, Amazon, and Tesla account for smaller percentages.
Shares currently sell for around $41 per share, allowing you a slice of major companies and those bonds for a fraction of what they sell for on their own.
An ETF with bonds offers a more predictable way to invest, but the Wisdom Tree U.S. Efficient Core Fund (NTSX) supplements the holdings by including growth stocks more likely to rise further in time.
WisdomTree has a low 0.20% expense ratio and is by no means prohibitive for a young trader to hold as an investment.
6. iShares Core U.S. Aggregate Bond ETF (NYSEARCA: AGG)
---
The Aggregate Bond ETF is a bond-centered exchange-traded fund with most investments held in the form of United States Treasury bonds.
Other holdings are mainly spread between mortgage-backed certificates, industry, and banks. In all, there are a total of 10,149 holdings located within.
The U.S. dollar is still the world standard for money, and many countries have their currencies tied to it. It is the most stable currency on the planet, and all signs point to it continuing to do so.
Bonds don't typically generate huge returns on investment, but they are tied to the dollar and stability.
While it is possible to lose money with bonds as movements in interest rates occur, they are often much less risky to hold as an investment based on past performance.
An expense ratio of 0.05% makes the iShares Core U.S. Aggregate Bond ETF (AGG) another low-cost ETF to consider and hold as an income-generating asset for your investment portfolio.
7. Vanguard Short-Term Corporate Bond Index Fund ETF (NASDAQ: VCSH)
---
The Vanguard Short-Term Corporate Bond Index Fund ETF (VCSH) is Vanguard's foray into the world of short-term corporate bond ETFs, with some 2,300 bonds represented that average three years to mature.
All bonds are considered investment grade or higher but tend to favor the lower end of the spectrum.
As mentioned before, bonds are traditionally slow-growing and see smaller returns versus high growth ETF options focused on stocks that are riskier but may experience higher gains.
The Vanguard Short-Term Corporate Bond Index Fund ETF offers the potential to experience modest income for minimal volatility.
It represents a safer passive income idea if you want this stability and predictable cash flow from your portfolio.
With a share price of around $80, this ETF should be well within the realm of any young trader's investment strategy.
VCSH is quite manageable with an expense ratio of 0.04% and should pay for itself and then some.
Diversity is key to any portfolio, and bonds can add stability when typically investing in more volatile stocks.
How to Invest in ETFs
---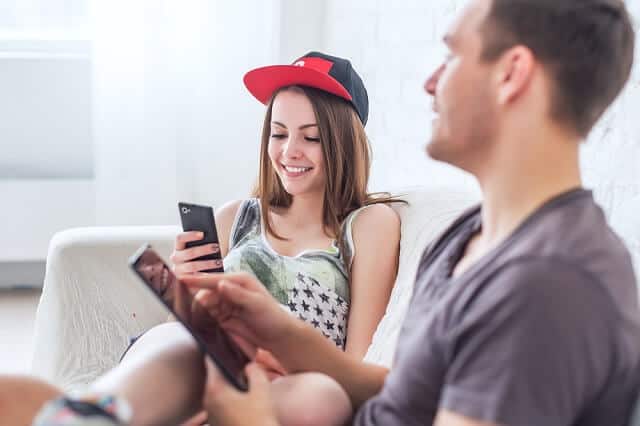 Investing in an ETF is no different than purchasing a stock. You need to set up a brokerage account, and you're off and running.
Most online brokers don't charge a commission fee for trades you make as a member.
Once you've opened your account with a commission-free stock trading platform, navigate to the ETF you're interested in investing in with your account setup.
ETFs are often cheaper than individual shares of some of their highest-weighted stocks, but it may even be possible to start with fractional shares to reduce the cost further.
Some brokers even offer free stocks for signing up.
Related: Best Investments for Kids
Which Accounts Should I Use for Investing?
---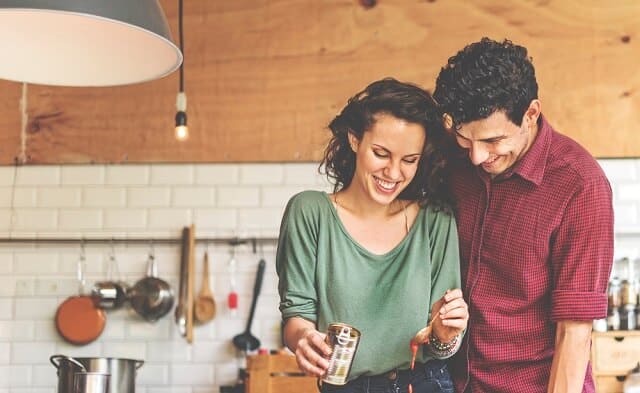 Young traders don't have the experience of those who have been in the financial world for decades and will benefit from platforms that help them succeed.
Two of the best options for doing so today are Betterment and M1 Finance, the former being a top robo-advisor and the latter being a flexible tool that enables automation but also self-directed stock picking and selection based on stock research and analysis you conduct.
Each investing tool is user-friendly and great for showing newer traders how to carve out their niche in the stock market. Investing doesn't have to be a challenge, and these tools show that it's not.
Related: 18 Best Stock Investing Research & Analysis Websites
How ETFs Can Help Young Investors Achieve Financial Freedom
---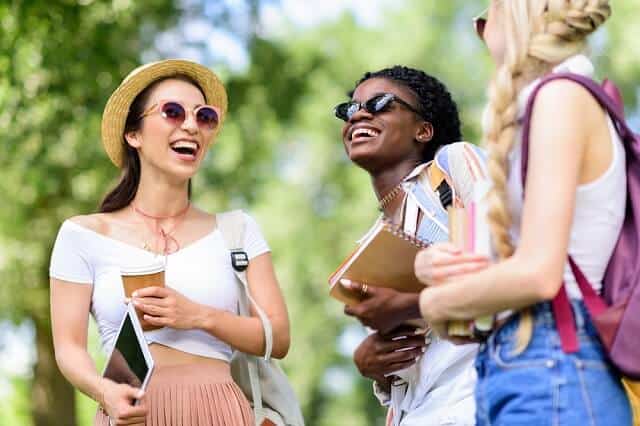 Thanks to a diversified portfolio, ETFs often offer a more stable approach to the stock market than individual stocks.
They are set up to mirror extensive, growing indexes and appreciate the same way over long periods.
Investing even a little money at a young age can spell incredible returns should these ETFs continue following an upward trend.
What starts small may become significant returns that can be left alone or invested in other market areas.
Through these intelligent decisions early on, people attain financial freedom down the road.
Related Questions on the Best ETFs and Index Funds for Young Investors
---
There's a lot to learn about ETFs and investing at a young age. The following questions should shed some light on a few matters.
Are ETFs Good for Young Investors?
ETFs are an excellent way for investors, young and old, to acquire a diverse portfolio of stocks or bonds for a reasonably low share price.
Like Amazon, stocks potentially out of reach are offered in ETFs at a much lower price but reap substantial performance benefits.
Because you can trade an ETF at any time, money is not tied up any more than it needs to be.
Furthermore, ETFs with assets in several sectors can weather financial storms more easily than individual stocks from that single niche.
Since they are designed to grow reasonably over the long term, it is much easier to do so.
Is Vanguard Good for Young Investors?
Vanguard's ETFs and mutual funds are perfect for a young investor wanting to get a piece of well-established indexes without spending an arm and a leg to do so.
These ETFs and mutual funds copy some of the most popular index funds, including the S&P 500 and the Total Stock Market Index Fund.
While these ETFs have a nearly identical list of stocks to their underlying indexes, shares cost a fraction of the price but historically see the same rate of gain.
Related: How to Invest as a Teenager or Minor (Start Under 18 Years Old)
How Do Index Fund ETFs Fit Within a Young Person's Personal Finance Planning?
It doesn't take much to start investing in the stock market these days, with most investment apps and platforms offering low minimums and commission-free trades.
Any young person looking to get ahead financially down the road need only set aside a small portion of their income to get started.
By setting aside even a small amount of monthly income, anyone can grab even fractional shares of these top ETFs to start investing as early as possible.
These investments can play a role in future financial stability and independence.
Related: