Money consistently ranks as one of the top reasons couples have disagreements. Individual finances can feel stressful enough and when your finances intertwine with another person, the stress amplifies. Fortunately, several ways exist to reduce money-related anxiety in relationships.
When done well, budgeting together can have a positive effect on communication and coordination. It's essential to review your joint income to get a full picture of your expenses, including both fixed costs (such as housing, utilities and car payments) and variable, easily forgotten expenses (such as dining out and clothing).
Many couples use the apps featured below to get a comprehensive view of their joint finances as well as assistance in creating the best budgets for their financial situations.
What are the Best Budgeting Apps for Couples?
---
As the economy has improved and wages have increased, Americans are spending more money than ever.
Couples need to find a way to manage their money together so they can enjoy life and make smart financial decisions.
Have a look at these best budgeting apps for couples to get a handle on your finances.
1. Empower: Best Free Budget Manager
---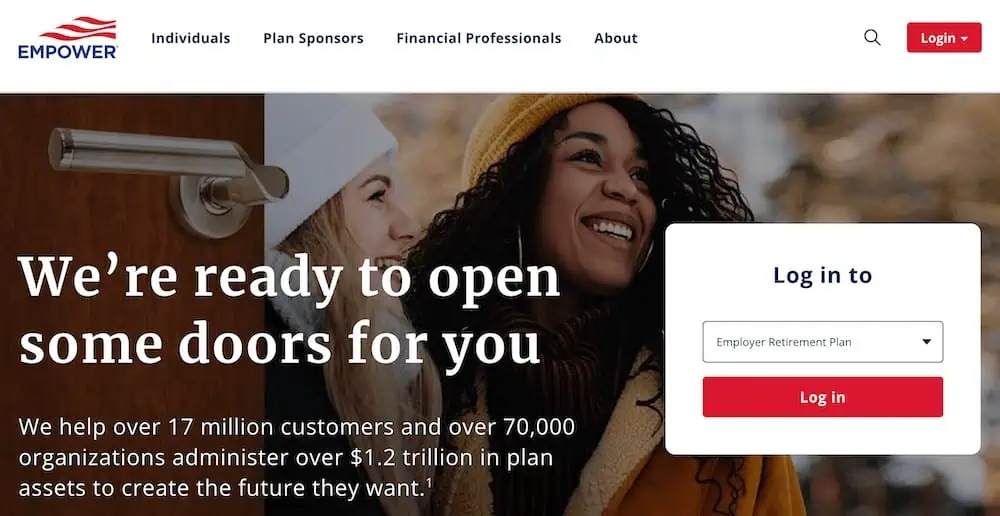 Empower (Personal Capital is now Empower) has grown into one of the most popular financial apps for teens and young adults, but also for couples looking to track their money in one place. In other words, an effective solution and undoubtedly one of the best free budget apps for couples in 2022.
One of the best features of Empower's app has to be its ability to aggregate all of your financial accounts in one place. As is often said, "knowledge is power."
If you know which accounts hold most of your assets, which account for your greatest amount of spending, or where your income flows, you will have the information necessary to begin budgeting effectively.
It also is one of the best stock tracking apps to monitor your investment portfolio.
This budgeting app for couples offers more than just a comprehensive overview of your financial picture.
The free budgeting software sends helpful notifications to indicate monthly progress toward goals, how your cash flow this month compares to the prior month, and where your expenses track month over month.
Further, the platform offers management services for your investments accounts.
When looking at Empower, it can be useful to know the basic version of the app comes completely free and more than 3.3 million individuals use it for their budgeting and investing needs.
With respect to the investment options, the app also offers greater functionality than just its budgeting tools. The service also allows you to take advantage of a Fee Analyzer.
This shows the fees you pay on the investment vehicles you use in your retirement plans alongside personalized asset allocation recommendations and tools.
For those looking for a more involved financial management service, you can use the company's Wealth Management plan once you have $100,000 or more in assets to invest.
This service comes with an annual fee of 0.89% of assets under management and provides regular access to a financial advisor to assist with planning your finances.
Our Net Worth Tracking Pick
Empower | Free Net Worth and Investment Tracking
Free (no monthly fees for tools); Starts at 0.89% AUM for wealth management services
Empower (formerly Personal Capital) is a free app that makes it easy to track your net worth.
You can link it to your bank and investing accounts, credit cards and more to see a single view of useful information and data, including your net worth.
Pros:
Free net worth, cash flow and investment reporting tools

Dedicated investment advisor

Tax optimization retirement account withdrawal strategies
Cons:
High minimum for investment management ($100k)

High investment management fee (0.89% AUM)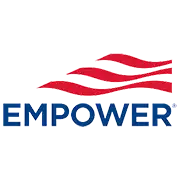 2. Current: Best Family Finance App
---
Current is a banking app designed for all families and ages. The world of banking doesn't have to be confusing or hard.
Current makes your banking better, simpler and no-hassle. When you sign up for direct deposit with Current Premium, your funds get into your account early – as much as 2 days!
Plus, hidden fees are a thing of the past too: there's always an upfront pricing list in the app.
And if something goes wrong? You're covered 24/7 through Current's simplified customer service center that's available around the clock in case they can help you fix an issue before it becomes a problem.
Current is here for you and position themselves as not just a bank—but better than one. That's because they make banking easier with convenient features designed to save you time.
Check out the Current app for your every day banking needs and budgeting goals. Work together to get ahead financially.
Read more in our Current review.
Best Card for Transitioning to Adulthood
Current | Banking for All
Current Account: Free. Teen Account: Free. (No monthly fees.)
Current is a financial technology platform that delivers not just traditional banking basics, but numerous features meant to simplify spending, streamline saving, and set users on the path toward more organized finances.
Earn more with your money: Get up to 7x points from eligible purchases, and receive up to 4.00% APY on up to $2,000 in each of your three Savings Pods.*
Savings Pods allow you to allocate savings toward different goals. Want to bolster your savings? Current allows you to round up purchases and have the overages funnel into your Savings Pods.
View your spending habits, monitor your earnings, and create monthly budgets with Current's money management tools.
Current offers custodial accounts, which include a debit card, for teens under age 18. Parents can instantly transfer their money to their teen, automate allowance payments, view their child's earnings and spending history, receive notifications, assign chores, and even set spending limits.
Pros:
Free account (no monthly maintenance fees)

Parental controls on teen accounts

Get paid early on direct deposit paychecks

Earn up to 7x points that can be redeemed for cash

Up to 4.00% APY on Savings Pods

Fee-free ATMs

24/7 email and live-chat support
Cons:
High savings APY limited to first $2,000 in each Savings Pod

No paired investment account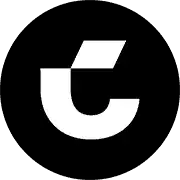 * Standard APY for all other balances is 0.25%.
Related: Best Debit Cards for Teens
3. Stash: Best Approachable Personal Finance App
---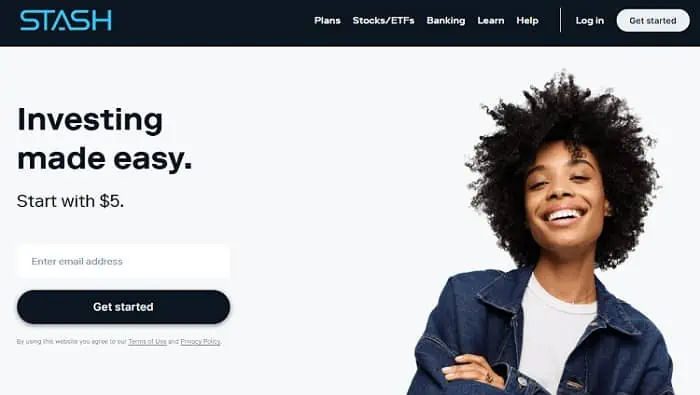 Stash Online Banking is a mobile-friendly checking account from Stash, a leading low-cost all-in-one financial platform for hands-off investors.
With no hidden banking fees, no minimum deposit or ongoing balance requirements, and no in-network ATM fees, Stash Online Banking acts as a strong choice for consumers who prefer to do their banking and investing in the all through the same platform.
Plus, you'll earn Stock-Back Rewards® at places like Walmart and Amazon when you make qualified purchases with your debit card.
If you are a couple, you may want to use Stash to invest money with regular automatic transfers or even "round up" purchases you make on a linked debit card like with Acorns.
This can make it easy to automate your finances and not have one person remain responsible for making manual transfers which can often go overlooked.
Stash also offers great financial education resources to improve your financial literacy. It covers numerous topics like investing, managing and planning money. It can be a great college investing app and for individuals entering adulthood together.
Stash | Investing Made Easy
Growth: $3/mo. Stash+: $9/mo.
Stash is a personal finance app that simplifies investing, making it easy and affordable for everyday Americans to build wealth and achieve their financial goals.

Invest in stocks, ETFs, and cryptocurrency.

Earn

Stock-B

ack® rewards on every eligible debit card purchase.

Special offer:

If you sign up and make a $5 deposit, Stash will also provide a $5 sign-up bonus.
Pros:
Robo-advisor with self-directed investing capability

Fractional shares

Offers values-based investment options

Get paid up to two days early when you direct deposit pay into your Stash account
Cons:
Charges monthly fee

Smart Portfolios don't offer tax-loss harvesting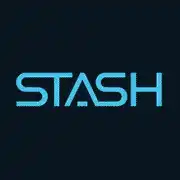 Related: Best Kid Debit Cards
4. Simplifi: Best Expense Tracker App
---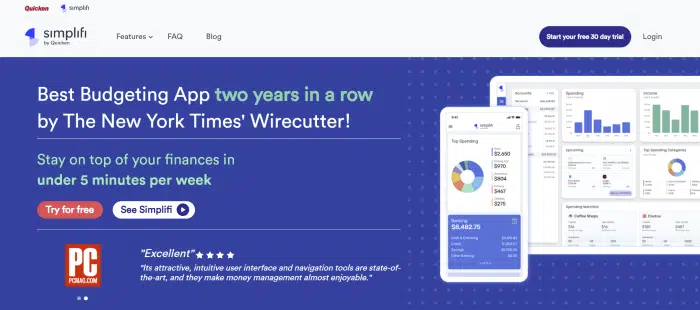 Simplifi is a useful budgeting app that allows you to reach your financial goals with confidence.
The service allows you to create and track progress toward both short and long-term goals, helping you designate the required funds to meet these goals.
You can use the app's powerful spend tracking capabilities across several financial accounts like bank accounts, debit cards, credit cards, mortgage and more.
The app creates a customized budget generated automatically based on your combined income, expenses and savings as a couple.
Further, the software uses this information to provide timely insights into how you can maximize your savings, optimize your spending and reach your goals in quick fashion.
Consider starting a free 30-day trial with Simplifi today to see if it's the budgeting app for couples you need.
Quicken | Personal Finance and Money Management Software
Quicken Deluxe: $47.88/yr. Quicken Premier: $71.88/yr. Quicken Home & Business: $107.88/yr.
Use Quicken to see your financial life in one place.
Create a custom comprehensive budget, track your investments and plan for retirement.
Stay on top of spending and track what's left to pay bills that you can easily view and manage.
Review your investment portfolio and monitor performance.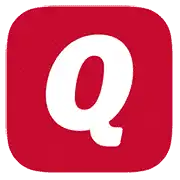 * Promotional rate for first year. $6.99/mo. renewal rate.
5. Quicken: Best Budget Planner App
---
Quicken has been around for several years and widely been used as a powerful personal finance solution.
You can use the app to track expenses and make budgets as a couple, but also handle several other personal finance management needs.
Quicken provides a consolidated view of your finances in one customizable dashboard, leveraging information from your accounts and activity to understand and manage your spending better.
The functionality of Quicken extends beyond just personal finances, however, and also covers useful financial management needs of your small business and rental properties you may own and operate as a couple.
Consider using the comprehensive tools provided by Quicken and their ability to meet your unique financial planning needs.
Quicken | Personal Finance and Money Management Software
Quicken Deluxe: $47.88/yr. Quicken Premier: $71.88/yr. Quicken Home & Business: $107.88/yr.
Use Quicken to see your financial life in one place.
Create a custom comprehensive budget, track your investments and plan for retirement.
Stay on top of spending and track what's left to pay bills that you can easily view and manage.
Review your investment portfolio and monitor performance.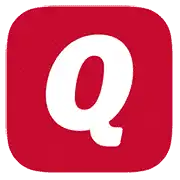 * Promotional rate for first year. $6.99/mo. renewal rate.
6. Acorns: Best Micro-Investing App
---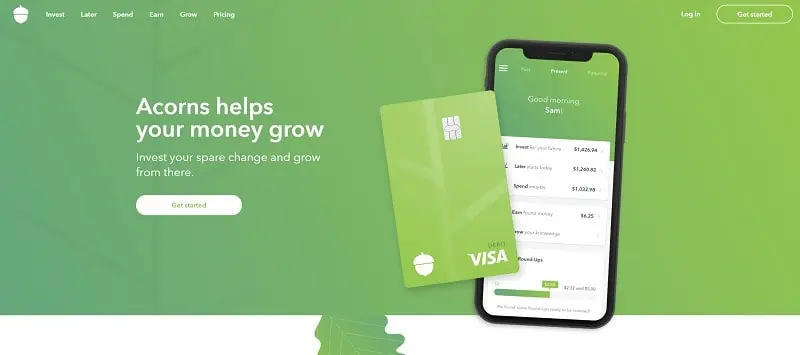 Acorns offers complementing products which might also meet additional financial needs for couples.
In addition to the company's flagship Acorns Invest product which offers "round ups" for purchases made on a linked card, Acorns recently launched a new service called Acorns Spend.
This Acorns Spend checking account and debit card saves, earns and invests for you. These products from Acorns available to minors and young adults easily qualify as some of the best money apps for kids.
The Acorns Spend checking account also comes with $250,000 of FDIC insurance coverage to protect your deposits against loss.
The Acorns Spend service also incorporates the Acorns Invest and Acorns Later products as part of the service.
Further, if you want to use an investing app for teens, you might consider using Acorns Early.
Much like a joint bank account, this service allows you to manage your money together as a couple and stay on top of your finances.
Acorns makes money through its monthly account service fees, and interchange fees from use of its Acorns Premium (Acorns Spend) product.
Acorns Spend Benefits:
Learn more in our Acorns review.
Acorns Spend | Start Spending Smarter
Acorns Spend is a checking account with a debit card which invests money each time you swipe.
The account has free bank-to bank transfers, no overdraft or minimum balance fees and free (or fee-reimbursed) ATMs nationwide.
Acorns Spend comes paired with Acorns Invest (famous for "Round Ups") and Acorns Later, the automated Acorns retirement IRA.
Related: Best Acorns Alternatives: Micro-Investing Apps to Use
7. You Need a Budget: Best Spending Tracker App
---
YNAB determines how much money you have, what your expenses are, and when your expenses need to be paid. It can track regular payments as well as budget for less frequent costs. This knowledge can assist couples take control of their monthly budgeting needs.
YNAB makes managing a budget simple. In addition to keeping track of expenses, it can help you establish goals and plan savings. You can try YNAB for free for 34 days and then it costs $98.99 per year or $14.99 per month if paid monthly.
Digital Envelope Budgeting System
YNAB | Personal Budgeting Software
Free 34-day trial. Then $14.99/mo. if paid monthly, $99/yr. (45% savings) if paid annually.
You Need a Budget (YNAB) is an award-winning software platform which uses a proven method to teach you how to manage your money and get ahead.
Budgets update automatically and in real time, and can be accessed on your computer, phone, or tablet.
Pros:
Customizable

Allows for multiple budgets
Cons:
Difficult for beginners

No bill tracking or bill pay

No investment tracking features
8. Digit
---

Digit can help you save more money with little effort on your end. The app considers your expected income, account balances, upcoming bills, recent spending, and personalized preferences as a couple to calculate how much money you can spare for savings.
Next, it automatically transfers that amount into your Digit savings account a few times a week or month, depending on your spending patterns.
This eliminates the guesswork for couples on how much they can safely save towards vacations, paying off debt, or anything else. Every three months you save with Digit, you receive a 0.5% saving bonus.
The app prevents overdrafts by automatically transferring money to your checking account, and in the event an overdraft still occurs, Digit will cover the fee.
There are no account minimums and you can withdraw money at any time. You can try Digit free for 30 days and then the cost is $5/month.
Digit | Save Money (Without Thinking About It)
Digit helps you save more money with little effort.
The app evaluates your expected income, account balances, upcoming bills, recent spending and your stated preferences to calculate how much money you can set aside for your savings.
9. Mint
---

After signing up for Mint, you link all of your financial accounts to your Mint account. It automatically pulls all of your balances and transactions each time you log in and categorizes common expenses, such as Bills & Utilities.
This works well for couples, both those who combine all assets, and those who keep everything separate, because it's simple to see your joint finances in one place.
You can quickly view your combined net worth and track it over time. Based on your preferred settings, Mint will send you weekly or monthly alerts with a summary of where your money has been spent. These alerts are useful opportunities to start conversations about your finances.
Mint also makes recommendations, based on your lifestyle and goals, for how you can save more money. With a financial plan in place, you can set budgets for different spending categories and you'll receive alerts if you go over.
The Mint app is free and has no hidden fees. The creators make money through referral links when people sign up for other recommended services.
10. Buxfer
---

Buxfer has many similar features to what Mint provides. It's especially well suited for younger couples who are focusing on building long-term wealth together. Buxfer lets you view all your accounts in one place.

You can keep track of your transactions with customized tags to understand where your money goes. Together you can set up weekly, monthly, or annual spending limits for each tag and will receive alerts if your budget has been surpassed.
Based on your spending habits, you can forecast future expenses so there aren't any overdraft fees or other financial surprises.
When you're sharing an expense with your significant other, Buxfer will divide the payment and send a text message or email to each person as a reminder.
There is a free version of Buxfer as well as four additional types of plans, ranging from $1.99/month to $9.99/month for users who want more advanced features.
11. Wealthfront
---

Wealthfront is an extremely comprehensive budgeting app. You can add your partner's Wealthfront account to your plan to get a full view of your household investments.
It's great for people who want to invest in a hands-off way because the software automatically rebalances portfolios when assets move away from their target allocations, rather than on a yearly or quarterly schedule.
Wealthfront is not one of the best free stock trading apps because it charges an ongoing management fee, but handles a lot of the portfolio management for you.
The app also has tools to help couples who are in the market for a new home. Wealthfront watches the housing market and updates you on home pricing trends as well as what prices are likely to look like in the future.
The app allows you to play around with housing scenarios to see how different down payments would affect your monthly payment.
Based on your financial situation, home prices, and mortgage rates, it helps you calculate the approximate amount you can afford to spend on a home. You can adjust your savings time frame to see different results.
Another Wealthfront feature pulls your spending activity, evaluates data on people's costs as they age, and adds inflation and Social Security assumptions to estimate what your spending will look like in retirement.
Additionally, the app can predict your future net worth, set up tax-advantaged investments (like an individual retirement account) and help couples with children manage 529 college savings plans.
Perhaps the best feature is the high-yield cash account that lets you earn interest on money that is still readily available when you need it.
Wealthfront's planning tools are free. Cash accounts require a minimum of $1 and investment accounts need at least $500 to open.
12. Mvelopes
---

Mvelopes is one of the most straightforward budgeting apps available to couples. Reminiscent of when people set aside money in physical envelopes, Mvelopes lets you set up virtual envelopes to put aside money for short and long-term savings goals.
Rather than just placing all your extra money in a generic savings account, this app gives your money a purpose.
Couples might be saving for a large wedding or a down payment for a house. It's easy to see the progression towards your money-saving goals.
You aren't only required to use joint accounts and can choose to keep them separate while still seeing your money in a single place, if you so choose.
Mvelopes helps you plan better for unexpected costs, such as car repairs, rather than needing to put those charges on high-interest credit cards.
The beauty of this app lies in the simplicity and the motivation it instills. Mvelopes has a 60-day free trial before you choose between their Basic package for $6/month, Premiere account for $9.95/month or the Plus package for $19/month.
13. Billshark
---

Billshark offers some useful cost-savings services to couples. The company's goal is to save consumers and small businesses of $2.7 billion by 2025. Users send Billshark copies of their bills and the company's team starts negotiating savings.
Unsuccessful negotiations cost you nothing. Couples can use these found savings to pad their monthly budget.
Following a successful negotiation, Billshark calls or emails you to tell how much you have saved, when the savings go into effect, and a detailed explanation of where you saved money.
Then you receive an invoice for 40% of the money saved during the associated contract period (meaning you won't be charged indefinitely for the savings).
Billshark will also keep track of when your new savings expire so they can automatically restart negotiations to lower your payments again.
It's possible to negotiate bills on your own, but most consider this an extremely unpleasant task. Rather than deciding which person in a couple has to make these calls, it can be easier to use a third party.
If you're unsure whether or not Billshark is for you, consider trying their savings calculator to see how much you could save.
Billshark | Lower Your Bills w/Sharks
Billshark aims to save customers almost $3 billion by 2025. The service offers to cut bills through aggressive negotiation, often an unpleasant task. In exchange for 40% of the savings, the app costs you nothing but a share of your savings.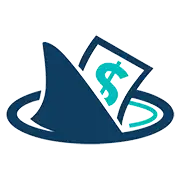 By clicking this link and using this product or service, we earn a commission at no additional cost to you.
14. Trim
---

The Trim app has helped its users save more than $20 million and over $1 million in just the last month.
It trims unnecessary expenses by canceling old subscriptions and adjusts overpayments by negotiating the price of your bills, such as phone, cable, internet, and even medical bills.
When couples start to live together and share more expenses, it's easy to forget to cancel old, duplicate subscriptions and Trim is excellent at catching costs you may have missed.
Additionally, Trim will negotiate your interest rates with banks and credit cards, get bank fees refunded, and waive interest fees. A newer feature is Trim's automated savings account.
For the first $2,000 you save in the account, you get a 4% annual reward. After the initial $2,000, the rate goes down to 1.1%. It's possible to schedule automatic transfers into this account.
The basic version of the app is free, but 33% of the total yearly savings are taken out.
For example, if they save you $10/month for 12 months, they'll take $40 (and you still save $80 more than you otherwise would have).
For $10/month, users can upgrade to the Premium plan that comes with unlimited email access with Trim's expert financial planners.
Trim | Save Money "Automagically"
Free for most services. 15% of yearly savings per telecom bill negotiation.
Trim has saved its more than 3 million customers some $86 million over time, with customers saving an average of $213 per year.

Trim examines and analyzes your spending patterns to determine where it can save you money.

Trim can also go to the negotiation table for you. In addition to potentially lowering some of your bills (like internet, cable, and phone), it can also talk to banks and credit cards to get better interest rates, have fees refunded, and have other fees waived.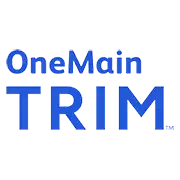 15. PocketGuard
---

PocketGuard calculates how much spendable money you have ("in your pocket") after you've put aside enough for necessities and goals. You link all of your bank accounts, credit cards, loans, and more.
Significant others can share the same PocketGuard profile on different devices as long as they use the same login and password or Google account.
You can add and customize your categories. Some couples like to differentiate spending such as "Alan dinner out" and "Anne dinner out," while others use unified categories such as just "Dinner out."
With categories in place, you'll receive personalized reports with a pie graph showing how much of your overall budget various expenses take up.
PocketGuard can also help you save money by negotiating better rates for your bills. With the Autosave feature, you inform the app how much you want to save and it'll allocate funds accordingly.
Most of PocketGuard's tools are available in the PocketGuard Basic version, which is free.
Alternatively, you can sign up for PocketGuard Plus, which is $3.99/month or $34.99 annually. This premium version helps you track how much cash you receive and spend so you don't take too much out on ATM withdrawals and you can plan for cash bills.
Best Budgeting Apps for Couples
---
Transparency and communication come as essential elements to relationships in general, but especially when couples start to share their finances. That being said, there isn't a one-size-fits-all formula for coordinating finances with your significant other.
Some couples choose to split expenses 50/50, others based on income levels, and still others choose systems that work for them, but wouldn't for different couples.
Whichever system works best for you, choose the right finance app(s) that best fits with your approach. Budgeting apps make it simple to involve partners and reduce the burden of financial planning.
Use budgeting as an opportunity to bond and look towards your (financial) future together.