I regularly listen to Marketplace, an American Public Media production airing on National Public Radio.  Kai Ryssdal and his team of reporters tell compelling narratives about a bevy of financial topics in a relatable and engaging way.
In the past five years of making my daily work commute, it has become one of my favorite financial news sources.
Recently, I had the great fortune of being interviewed by one of their reporters, Marielle Segarra, about the IRS's decision to increase retirement account limits.  She found me because I had publicly written about the decision of my wife and I on how to save money to the legal limit in our retirement accounts while we're young and live within our means.
In the interview, Segarra follows this thread and highlights our decision to max out our retirement accounts as fast as we can.  The interview's tone frames our sacrifice to fund our retirement accounts in a harrowing light.  A tone we don't entirely agree with.
While we do make some sacrifices (like not living in a posh downtown apartment or driving brand new, top-of-the-line cars) we live a very comfortable life and are largely free from need.
How We Did It and Why You Should Too
We don't hamstring ourselves financially nor do we forego major life experiences in favor of funding our retirement accounts.  Quite the contrary.  We live within our means, and learned how to save money representing 40-50% of our income in both pre- and post-tax investments and still manage to live a very comfortable life.
What we did was make room in our budget to save the max.  We did this because getting into this habit young can really add up to large amounts in no time.
Stated succinctly, we feel math makes the reasoning rather simple: save as much as you can, as early as you can, as often as you can and let compounding returns be the best way to see how to build wealth.
Thanks to my parents, I knew the importance of taking advantage as early as possible but don't feel like many others do.  In fact, as of 2016, only 10% of 401(k) participants save the maximum in their accounts.
So many people don't even bother reaching for the maximum because they don't feel like it's a possibility for them.  But once they give it a try, they kick themselves and wonder why they didn't save the max in their retirement accounts sooner.
Starting early and norming to this saving level makes a difference because it fights lifestyle creep and sets you up for success down the road.  You might give up liquidity now by making these savings contributions but know your future self will thank you.
Overcome your unconscious bias of seeing others draped in material possessions as successful.  You don't know their story or background about how they came to get those items or what sacrifices they're making to finance their lifestyle.  See your own person as a brand and write your own future by demonstrating your desire to prepare for a financially-secure future.
Distinguishing Between Wants and Needs
We hold a different perspective than most when it comes to distinguishing between our wants and needs.  When it comes to planning our future, we make decisions the best we can with the intention of reaching financial independence.  Maxing out our retirement accounts qualifies as a need for us.
It can be easy to fall into a trap of buying things you don't really need just because they make you feel happy, even if only temporarily.  However, this senseless consumerism represents a challenge if we hold financial independence as the goal.
Feeding our egos and desires are problems we all face.  The natural endpoint for these problems is consumption.  Why do I say that?
From my perspective, people equate success with owning multitudes of material possessions. They think having this stuff solves their problems.
In our lives, we try to eschew this materiality drive and replace it with a desire to reach financial independence.  We attempt to balance our long-term needs with our short-term wants to allow us to live well.
Finding the Balance When it Comes to Deciding How to Save Money
What I am trying to say is we make purchases with intention, or at least we try.  Our spending aims to increase our happiness across time and almost always aligns with our values.
Recently, we took a trip to London and Greece to celebrate our one-year wedding anniversary and splurged on some nice rooms on Mykonos and Santorini.  We knew we only had one chance to celebrate this milestone and felt the need to do it right and live it up.
Sometimes however, we fall short on finding our balance.  Sometimes we buy things we thought we needed but turned out to be wants.  Sometimes, we just want to have something and know the only way to scratch the itch is to buy it.
We're not perfect, nor do we hold ourselves out to be.  But above all else, we don't overextend ourselves and we keep a steady eye on our future.
We know a secure financial future is more important than the over-priced duck poppers a reviewer on Yelp thought were out of this world.  But, like our international trips to London and Greece, Colombia and Peru, or Iceland, we also don't want to pass up chances to live well in the moment and celebrate life's journey.  We attempt to strike a healthy balance.
Learn How to Save Money and Take It to the Limit
Our true limiting factor isn't financial in nature, but rather our time.  We have a lot going on in our careers and only so much time in a day or paid-time off we can take from work.  Our jobs keep our schedules full and don't often mesh the way we'd like.
My wife has a rotating call schedule for her residency and up until recently, I had a very time-intensive position as well.  I worked in investor relations for a Fortune 500 firm, a position which regularly demanded 80 to 100-hour work weeks multiple months during the year.  In a sense, we were both young professionals on call and our schedules rarely aligned.
Despite the Marketplace interview's tone and as I've stated above, we don't make significant sacrifices when it comes to deciding how to save money in our retirement accounts fully.  I can partially say this because we don't have opportunities to spend our money.  But I can firmly say we don't have the desire to live outside of our means.
You'll hear the interviewer observe our decision to drive older cars as a way we manage to fund our retirement accounts.  Sure, we drive 7-8-year-old cars but that's because they run just fine.
We have other pressing financial needs we prioritize meeting as well.  In the coming years, we plan to buy our first house together and have learned how to save more money in conservative investments through our Betterment accounts.  We also own a condo and save as much money as we can through using relevant self-employment tax deductions, MACRS depreciation, and other tax deductions to reduce our taxable income stemming from it.
Some things in life are worth prioritizing over ritzy international trips or frequent fine dining.  We feel a secure retirement and a family home meet the grade.
And to be clear, you don't need to do without these things if you learn how to save money on food or learn to travel cheap. Being smart about finding deals on food and the cheapest way to travel will pay dividends over time.
But realizing these goals requires you to know how to save money and also how to plan.  So save your money by finding the best ways to save.
Saving Money Must Fit into a Bigger Financial Plan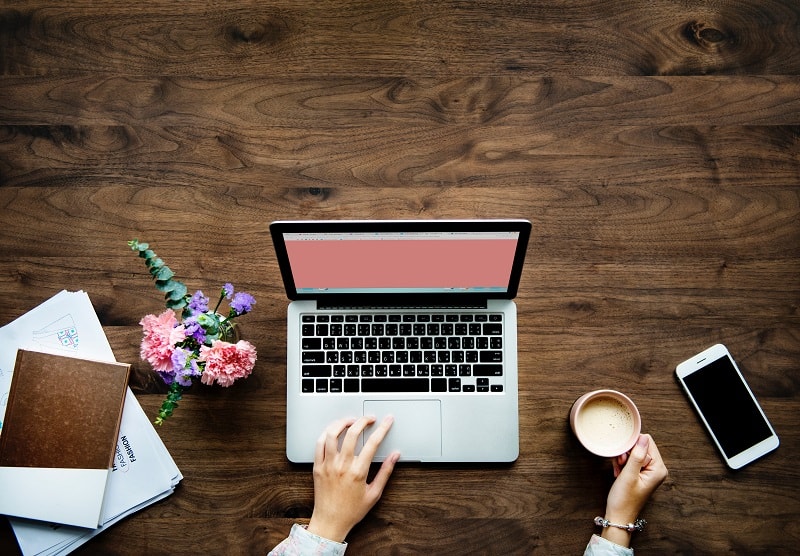 I cannot understate the importance of having a financial plan.  Having the self-discipline to outline the goals in life you want to achieve is difficult enough.  Lining up not only your finances, but your day-to-day decisions, to accomplish your goals are necessary conditions for reaching any significant achievement.
We learned to map out the major goals we want to accomplish and make decisions to support these becoming reality.  One example of this is to save by automating our retirement and savings contributions.
We learned how to save money by making automatic contributions and subscribe to the idea of paying yourself first.  We learned in doing this, it removes the temptation to spend and takes any lack of discipline out of the picture.  Ultimately, it will save yourself from, well, yourself.
Everyone faces different life circumstances in terms of jobs, family structure, and priorities.  Just because these differences exist doesn't excuse not having a financial plan if you have goals in mind.
One common theme which threads these various life scenarios together: making regular, sizable contributions to your retirement and savings accounts.  Luckily, we learned to make a financial plan, meet it by automating our maxed-out retirement contributions and letting passive investments store the majority of our wealth.
We balance these items with the understanding life offers competing priorities and perpetual FOMO (fear of missing out).  We can't keep pace with the Joneses, so we don't try.  We set our priorities as our focus and feel satisfied as we work toward accomplishing them.
Further Reading:
What is an HSA?  The Ultimate Tax Shelter to Save Money
When is Having a Health Savings Account and HDHP a Bad Idea?

About the Author and Blog
In 2018, I was winding down a stint in investor relations and found myself newly equipped with a CPA, added insight on how investors behave in markets, and a load of free time.  My job routinely required extended work hours, complex assignments, and tight deadlines.  Seeking to maintain my momentum, I wanted to chase something ambitious.
I chose to start this financial independence blog as my next step, recognizing both the challenge and opportunity.  I launched the site with encouragement from my wife as a means to lay out our financial independence journey to reach a Millennial retirement and connect with and help others who share the same goal.
Some of my favorite things to discuss include investing in index funds, how to save money, travel hacking with help from the Reddit churning community, house hacking and optimizing the benefits of my condo vs. apartment living, and tax topics like the earned income tax credit, common tax deductions,  tax reform in 2018, or other useful tax topics.  I want this to be a journey for us all to learn how to make a lot of money and pursue the lives we want.
Disclaimer
I have not been compensated by any of the companies listed in this post at the time of this writing.  Any recommendations made by me are my own.  Should you choose to act on them, please see my the disclaimer on my About Young and the Invested page.
Sign Up To Our Newsletter To Get The Latest Updates
Receive Access to a Free Budget Calculator