Disclosure: We scrutinize our research, ratings and reviews using strict editorial integrity. In full transparency, this site may receive compensation from partners listed through affiliate partnerships, though this does not affect our ratings. Learn more about how we make money by visiting our advertiser disclosure.
Credit cards are a powerful tool for building credit and teaching kids about money. But with all the worries of credit and the responsibility that comes with it, diving straight into credit cards for kids can present a lot of stress. After all, abusing credit can quickly dig a deep hole for yourself.
Thankfully, you can counteract this poor money control through financial education. With the right tools, you can give kids an edge that'll help them build credit and make smart financial decisions by choosing the right kids credit card or debit card options.
The first step is to choose between debit cards for kids or credit cards for kids. For young children without steady income, established budgets or who haven't yet developed a strong sense of money management, a prepaid debit card may be the best choice.
Prepaid cards allow parents to load funds onto their child's spend card and monitor their activity.
If a child goes overboard, it's easy to transfer funds from the associated Parent Account on the prepaid debit card, set spending limits on how much they can spend or where they can shop or even outright freeze their ability to make more purchases.
Prepaid debit cards for kids give parents the tools necessary to control spending, provide safeguards to teach their children about money management until the training wheels can come off, while also giving their children a sense of financial independence they want.
And because kids can't spend what they don't have on prepaid debit cards for kids, they can't overdraw—meaning no credit implications for your kids' future finances.
In this article on credit cards for kids, we'll cover:
definitions of different cards you should know (types of debit cards vs. credit cards for kids)
the benefits of having credit cards for kids
how they compare to prepaid debit cards for kids
best credit cards and debit cards for kids
what considerations you should make before opening either type of card
what credit habits you should target
money lessons to consider
While this article intends to cover credit cards for kids primarily, sometimes debit cards for kids actually make more sense as a starting point before transitioning into full-blown credit card options in their wallets.
Let's dive in!
What is a Credit Card for Kids?
---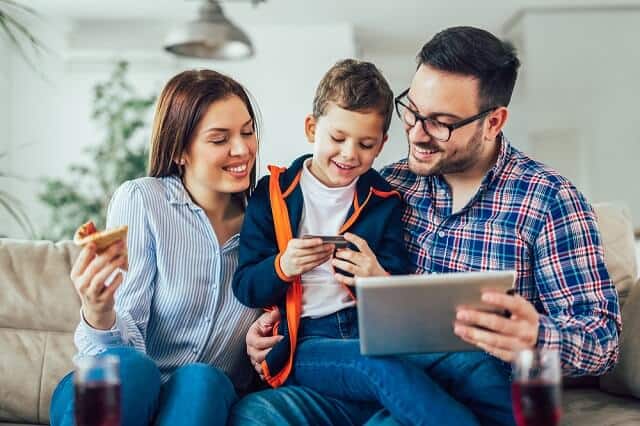 Why would you give a minor a credit card? Having a credit card for kids may assist them by developing healthy money habits from an early age, allowing these financial literacy skills to compound from the start.
And if you don't provide them a credit card early on with training wheels firmly attached? While certainly not always the outcome you'd encounter, one of the most common mistakes encountered by young adults is accumulating costly credit card debt.
Depending on your circumstances as their family member, you might be able to manage assistance for when this happens. Though, to head this off at the pass, you want to share, practice and instill financial literacy skills with them as early as possible—before real money is at stake.
Kids can learn about money management through several means, though the best option is through modeled behavior. In other words, seeing you handle credit cards responsibly as an adult.
If not managed properly, credit cards can quickly spell disaster because they front a line of credit, offering buying power you might not necessarily have the means to afford.
Combine this lack of financial resources with a considerable marketing effort to attract young consumers and it spells disaster from which it could take years to recover.
Though, all this doom and gloom isn't a certainty. In fact, a teen can learn how to manage money prudently, establish good credit habits and absorb useful financial literacy skills to navigate credit cards themselves—though they'll need your help!
Credit cards for kids present an opportunity for a teen to access credit for the first time and begin building a credit history. Though, you might actually think your best first step is through exploring a kids debit card first.
This keeps the training wheels firmly attached until they've shown enough responsibility to manage their own money prudently.
From there, it's your responsibility to teach them how credit cards work, why having a credit card account is a good step toward financial security and demonstrate what they can do for building their credit scores.
How Old Do You Need to Be to Have a Credit Card in Your Name?
---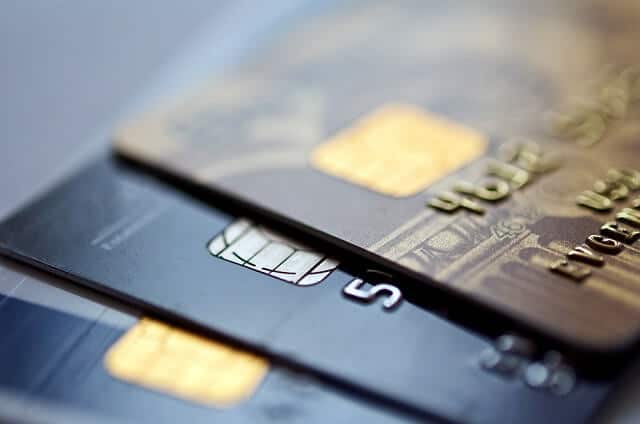 As a minor, you don't meet the eligibility requirements to receive a credit card under your own name. Once you reach the age of majority (18 in most states), you still face a hurdle to obtain a card by yourself.
You'll need to meet other criteria outlined in the CARD Act of 2009 related to income or expectation of having access to financial assets. As a result, parents interested in getting a credit card for their kids will first need to consider adding them as an authorized user to their own account.
18 year-olds can have their own credit card under certain circumstances:
Have income from a job or other independent sources of income
Qualify with third-party income if they have a reasonable expectation of access to it
Has a registered Social Security Number or Individual Taxpayer Identification Number (usually)
If you have these items met, and the applicant is the age of 18, you might consider credit cards for no credit history (starter credit cards) applicants. Visit this article to learn more, but find information about this site's top pick in this category below:
Petal 2 "Cash Back, No Fees" Visa Credit Card
---
The Petal 2 "Cash Back, No Fees" Visa starter credit card wants to take to heart people's thoughts on it being time for a card company to help people succeed financially.
To heed this call, Petal has used modern technology to design credit card products that help you budget, control your spending, and build credit.
This card is best for those with thin to no credit files because Petal accepts applicants based on cash flow underwriting alone—meaning no credit history is required.
And if you have a credit score, you can get the opportunity for acceptance with a fair credit rating, meaning you need a minimum credit score of 600 or better. If you have a credit score of 720 or better, Petal auto-approves your application.
This credit card issuer reports your payment history to all 3 major credit bureaus, helping you build credit.
With a low credit limit and a higher credit line up to $10,000, 2% – 10% cash back at select merchants and up to 1.5% cash back on eligible purchases after making 12 on-time monthly payments, Petal 2 might be an excellent choice to consider as a beginner credit card.
This credit card charges no fees whatsoever, letting you avoid paying money simply to hold the card in your wallet.
Let's now talk about kids' debit card options, how they allow you to establish important concepts like savings goals and what they entail.
What is a Debit Card for Kids?
---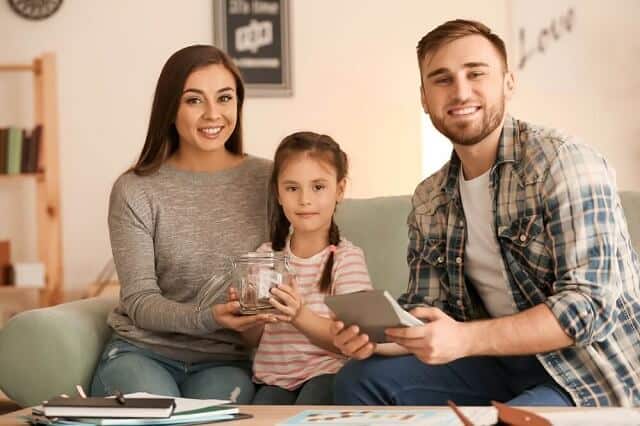 Due to legal reasons tied to lack of capacity, minors do not have the ability to enter into legal contracts. As a result, children can't open their own bank account until they reach the age of majority in their state—often 18 years old.
Parents interested in offering their kids a bank account and paired debit card can still choose a number of possible paths:
1) Opening a sub account from their own bank account.
This can provide your kids with a card to use while you can maintain control over the account itself. Under this situation, it's still likely that your child will need to be at least 13 years old before receiving a debit card.
However, these accounts may not come with the features you want for maintaining control over your child's spending behaviors.
2) Opening a joint banking account.
Another option to consider includes opening a joint bank account with your kid or teen. This means you both have ownership over any joint accounts you share as well as the assets held inside them.
3) Opening a debit card for kids (and teens).
This route understands parents' desires to teach their kids about money, while providing sufficient parental controls and oversight to make sure a child's spending and money decisions are smart.
To accomplish this mission, debit cards for teens offer parents custom spending controls, spending notifications, merchant blocking, daily and ATM spending limits, plus other controls enabled through feature-filled mobile apps.
Some new apps even allow you to lock the card or limit where your child spends money.
These cards also effectively function as a prepaid debit card for kids and teens because you can establish parental controls. Traditional banks or free debit cards might not allow you to do this beyond keeping the balance at a certain level.
Best Credit Cards for Kids and Teens
---
The most natural moment to place plastic in the hands of your children with their name on it is in high school when they're beginning to develop independence, getting a driver's license or spending time away from with friends.
Though, instead of credit cards for kids, start them off with debit cards for kids and teens that withdraw money directly from the prepaid card balance or from the associated bank account.
A child will become familiar with the responsibility of carrying a card and not purchasing more than they can afford.
You can load it with weekly allowance payments, money from a summer or after-school job or even financial gifts they receive from friends and family.
After they show enough responsibility and they turn 18, you can move on to credit cards for kids.
Have a look below at some alternatives to credit cards for kids or adding them to one of your existing credit cards as an authorized user.
What are the Best Debit Cards for Kids and Teens?
---
We've compiled a list of the best debit cards for kids and teens that should work for your needs below. Look at each and compare which one makes the most sense for your needs.
1. Chase First Banking: Best Free Debit Card for Kids and Teens
---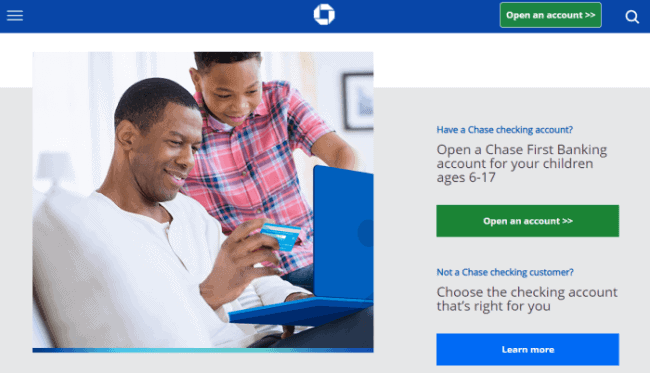 Available: Sign up here
Price:

Free (no fees)

App Store Rating:

4.8
Ready to teach your little ones about money, but not quite sure if you have the time, patience and expertise? 
Chase First BankingSM offers simple banking for both of you in one location: the Chase Mobile® App—for free. Manage all accounts with this mobile app and encounter no fees as well as find yourself able to withdraw money on 16,000 Chase ATMs around the country.
At the heart of Chase First BankingSM sits one of the best free debit cards for kids and teens that works anywhere Visa is accepted.
Need insight and oversight into your child's spending and saving? You can set spend alerts and limits as well as specific locations all in your Chase Mobile® app.
Teach your kids to spend, save and earn — all from the Chase Mobile® app. Chase First BankingSM helps parents teach teens and kids about money by giving parents the control they want and kids the freedom they need to learn.
To get started, you'll first need to be a Chase customer with a qualifying Chase checking account.
Consider opening a Chase Total Checking SM or Chase Secure BankingSM account to qualify.
Chase Total CheckingSM also grants access to 16,000 Chase ATMs and more than 4,700 branches as well as a $225 sign up bonus when you set up direct deposit within 90 days of coupon enrollment. You can pay $0 in monthly fees, subject to meeting certain conditions*.
Chase Secure BankingSM offers the same Chase ATMs and branch locations as well as a $100 sign up bonus when you make stated qualifying activities and meet certain conditions.
Once you open a qualifying Chase Checking account, you may apply for a Chase First BankingSM account for your child.
Read more in our Chase First Banking review.
2. Best Rated Overall: Greenlight
---
Available: Sign up here
Price: Free 1-month trial, $4.99/mo after
App Store Rating: 4.8
Greenlight provides parents control over where their kids can spend money by limiting the stores where their cards work. Parents can get alerts when money is spent on the Greenlight debit card for kids and for how much.
Further, parents can open an investment account for kids to get their children investing in stocks and index funds for the first time.
Greenlight works like a prepaid debit card, allowing you to transfer money onto the card for your child to pay for expenses at approved locations.
You can choose how much money to load onto the card and your child will be cleared to make approved purchases so long as a money balance backs up the card.
Greenlight charges $4.99 per month for up to five kids. Replacement cards cost $3.50 each but are free the first time. If you need to replace your card quickly, you can get express delivery for $24.99.
The company also offers a personalized card for $9.99/year with your own photo or design.
Greenlight offers interest (the only kid and teen prepaid debit card to do so) and you also may set up "parent-paid interest" between you and your child. This allows you to foot the bill and pay interest on accounts for up to five kids.
If your child asks for extra money to get added to the card, you can have them take a photo of the purchase they want to make and receive your approval. This gives you control and allows kids to discuss with you why a purchase either is a good or bad idea.
If your child has a job, they can add their own funds to the card as well through direct deposit.
The Greenlight debit card is a good choice for parents looking to teach their kids the importance of saving money and making prudent financial decisions.
This financial product can be an effective learning tool for helping kids to understand why saving should be a priority as well as to help parents simplify paying an allowance or tracking chores.
It's also a rapidly growing app many parents have come to use for raising financially-smart kids. The product has no minimum age requirements, but recommends starting at 6 or later.
The Greenlight Mastercard Debit Card for kids offers the best combination of features among all cards we reviewed, including its simple mobile app.
Who says kids can't have their own debit card? Nowadays, there are plenty of options for parents and our top choice is Greenlight.
Read more in our Greenlight Card review.
Related: 12 Best Allowance and Chore Apps for Kids [Easier Family Life]
3. Best for Customer Service: goHenry
---
Available: Sign up here
Price: 1 month free, then $3.99 per child/mo
App Store Rating: 4.7
goHenry is a banking app for minors that comes paired with prepaid debit cards for parents to oversee and manage their children's account balance. You have an online account which comes linked to individual accounts for each of your children.
You can manage all of the money held in each account through the company's app and online account portal.
Each child will receive their own goHenry debit card which comes paired with parental controls you can set for your children.
What's nice about goHenry is the ability to spend only the money available on the card, meaning you don't need to worry about costly overdraft fees or accrue debt.
You open a goHenry account, receive your children's debit cards in the mail 7-8 business days later, set up an automatic weekly allowance transfer into your children's accounts and can set up one-off or weekly spending limits.
This will keep your children's spending in check and you can block/unblock the card as needed as well as choose the stores where your kids can shop.
With time, the controls provided by the app and the guidance you offer can help your kids to earn, save, spend and give with good money habits.
goHenry is one of the best debit cards for kids for customer service. They offer 24/7 phone availability, email access and social media engagement, ensuring users can solve their problems quickly and with little hassle.
The product has no minimum age requirements, but recommends starting at 6 or later.
Learn more by reading our goHenry debit card review.
Related: goHenry vs. Greenlight
4. BusyKid
---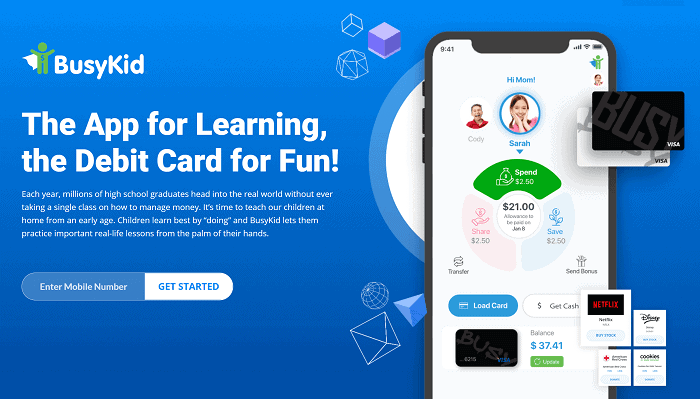 Available: Sign up here (Devices: Android, Apple iOS/iPhone/iPad)
Price: $3.99/mo, $38.99/yr (up to 5 cards)
App Store Rating: 3.7
Are you looking for a way to teach your kids about money through chores, earning an allowance and managing their money on prepaid debit cards for kids?
BusyKid is an award-winning, parent-approved app that educates kids about money. It's a way to teach your children how to manage their allowance and learn important money lessons.
The BusyKid Visa Prepaid Spend Card lets them spend their money in stores or online with just one swipe of the card. You can even set up automatic savings. The product has no minimum age requirements, but recommends starting earlier than later.
Your child will be able to earn real money by completing chores and tasks around the house each week while learning valuable financial skills like budgeting, saving and giving back.
Plus they'll have fun earning rewards from brands like Disney on BusyKid's weekly challenges!
BusyKid is an easy-to-use, interactive kid chore app with a debit card that will help them learn and practice important real-life lessons from the palm of their hands.
They can earn, save, invest, donate or spend – all while having fun! And it couldn't be more simple.
Parents set chores and allowance gets directly deposited each Friday!
Earn – Kids can earn by completing tasks assigned by parents
Save – They can save up to 10% of their weekly allowance automatically
Donate – They can give back by donating 1% of what they make to charity
Spend – When they're ready for independence, BusyKid has a Visa Prepaid Spend Card so kids are never without cash in hand.
In order to get paid, parents need to approve the Payday text message sent through the app each Thursday if your kids are to be paid on Friday.
Some fees apply for various actions you can take through the app and with the card as well.
Finally, BusyKid also allows children to invest their earnings through the app. Doing so requires setting up a separate Stockpile custodial account.
Related: 10 Best Greenlight Alternatives
5. Best for Financial Education: FamZoo
---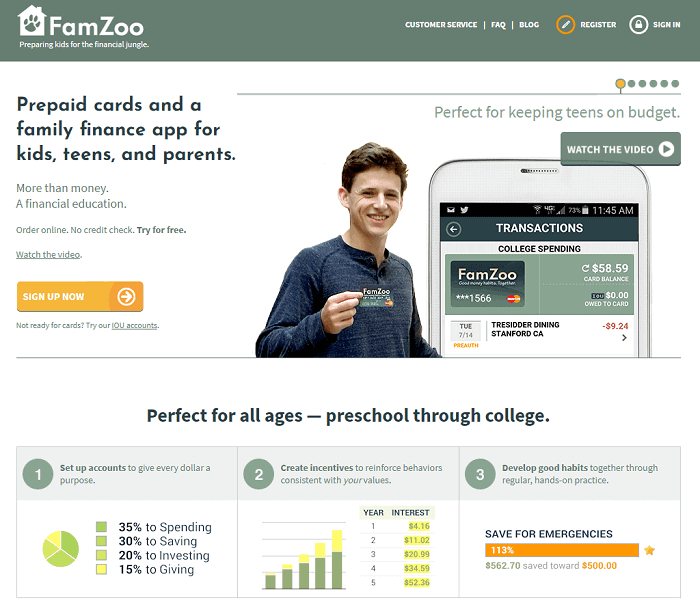 Available: Sign up here
Price: Free trial, then $5.99/mo per family
App Store Rating: 4.6
FamZoo is another service for parents interested in opening prepaid debit cards to manage their children's spending.
It works by having parents release money into their child's account and then having the card work with a loaded balance. Money can be loaded onto the cards at any time.
FamZoo acts like a regular checking account with a linked debit card except FamZoo makes sure the account can't be charged overdraft fees, saving you money.
Adults are able to monitor the transactions being made. After a free trial, this app costs $5.99 per month, but the price goes down if prepaid in advance.
FamZoo is our top education choice because of its strong financial education library which improves its overall value.
The product has no minimum age requirements, but recommends starting earlier than later.
Related: Greenlight vs. Famzoo
6. Best Free Debit Card for Teens: Axos Bank First Checking
---

First Checking by Axos Bank is the ultimate starter checking account for teens which also comes with a debit card. The world of banking can be a little scary, but not with the simplicity and power of Axos' First Checking Account.
The account works as a joint account between a parent or guardian and their teen, allowing for easy-to-set, customizable parental controls with a debit card dashboard.
Parents and teens can manage almost every part of the banking experience through a convenient mobile app or through the online desktop portal. Perfect for modern families who always find themselves on the go.
The First Checking account from Axos Bank gives teens their first taste of financial independence by giving them their own checking account (which pays interest!) and free debit card for teens that has daily cash withdrawals limits of $100 and purchase limits of $500.
This provides safeguards against teens getting carried away with the money held in their account.
Further, you can have up to $12 of domestic ATM fee reimbursements per month, avoid any monthly maintenance, overdraft or non-sufficient funds fees—essentially making the account free!
The account carries the highest level of security through biometric authentication techniques like fingerprint readers, voiceprints and facial recognition (pending smartphone feature availability).
The product has a minimum age requirement of 13 and will convert to an Axos Checking Account after reaching the age of majority.
Read more in our Axos First Checking Account review.
Related Questions on Debit Cards and Credit Cards for Kids
What is a Prepaid Card?
---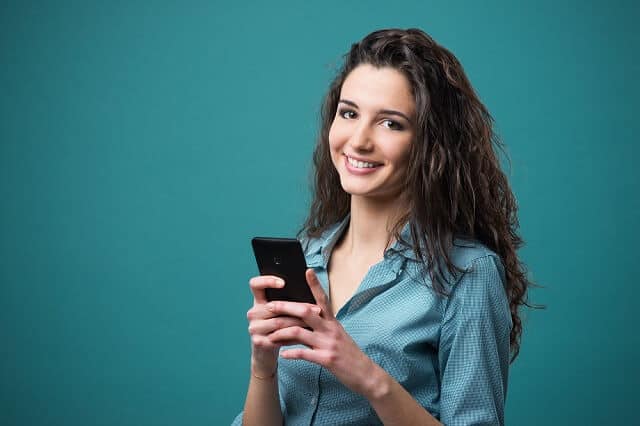 A prepaid card is a type of payment card that can be loaded with money in advance and then used to purchase goods or services without incurring debt from the issuer.
The most common type of prepaid cards is a prepaid debit card (which acts like making bank account withdrawals when purchasing goods and services).
You can also use a secured credit card (which works similarly to traditional plastic but requires you to front the money you spend to avoid overspending your balance).
You can also have another type of prepaid card like gift cards, which can only be spent on one merchant offering a particular product or service.
Do Debit Cards for Kids Help Build Credit?
---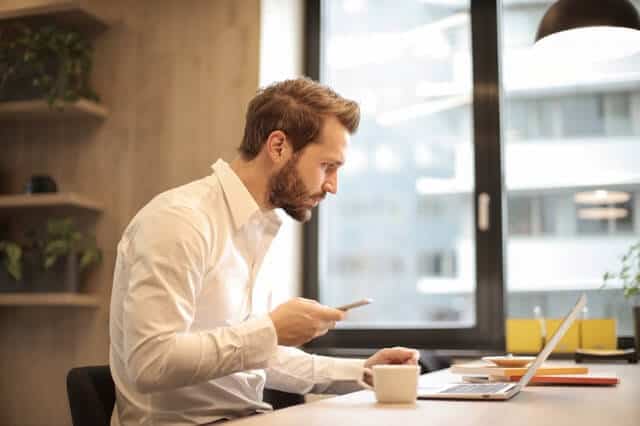 Despite a prepaid debit card having the same look and feel of a regular credit card, these cards don't tend to help to build your credit like a credit card can.
For an account to impact your credit score, it needs to count as a debt or liability. To build good credit, you need to make regular payments on these debts over long periods of time. This factor plays the biggest role in building your credit.
A prepaid debit card, on the other hand, works like a regular debit card where you load the card with money (or, in the case of a debit card issued by a banking app or institution, have a balance in your account) and draw on the funds when you make purchases.
You can use a prepaid card like a credit card, but it won't necessarily build credit like a credit card. Some debit cards do offer the ability to run them as credit cards when processing payments, acting as a means for building credit history and your credit score.
Though, for most prepaid cards, because you don't borrow money, the account doesn't get reported to credit bureaus and therefore has no effect on your credit score.
Related:
What Goes into a Credit Score?
---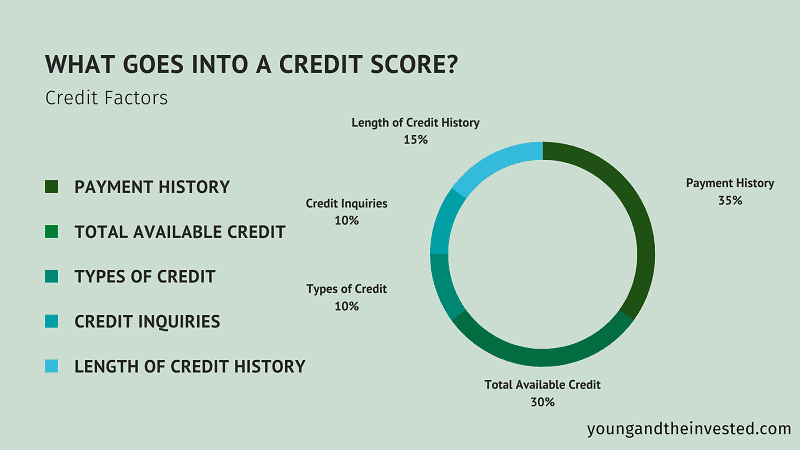 1. Payment History
---
Making timely payments is important for your credit score, representing as much as 35% of your total FICO score.
Missing one payment can have a negative impact on your credit score, though it shouldn't ruin it entirely.
Why such a big impact? Lenders want to assess your ability to repay debts in a timely manner, meaning you pay what you agree to pay when you agree to pay it.
Do this consistently and over long periods of time and you will see your credit score increase.
Because of the outsized importance of this credit factor, staying on top of payment due dates and amounts becomes a necessity to build credit.
Keep track of when payments must go to creditors by setting up automatic payments where possible.
Setting your bills on auto-pay can save not only time for individually initiating each payment, but also the headache of being late and dinging your credit score.
2. Total Available Credit / Credit Utilization Ratio
---
Your credit usage, especially in relation to your available credit, can determine your credit rating as well.
The metric used to measure this credit usage, called the credit utilization ratio, is calculated by dividing your outstanding revolving credit balances by your total available revolving credit balances.
This ratio provides valuable insight to creditors about how you use credit.
Lenders want to know how much credit you are using, especially in relation to how much credit is available to you.
A high credit utilization ratio (above 30%) will likely hurt your credit score while a low one (below 20%) may help it or not have any effect at all on your credit rating.
This accounts for 30% of your credit score.
3. Length of Credit History
---
Lenders want to see how long you've had credit and how well you've handled while open. This credit factor can determine 15% of your FICO score by evaluating the average age of your open lines of credit.
All things equal, longer average credit histories result in better credit scores.
4. Types of Credit (Diversity or Mix of Credit Lines)
---
Not only do lenders care about your credit history and your ability to make timely payments (both huge credit factors), but they also like to see a diversity of good credit opportunities you've had in the past and maintain today.
Children won't have many opportunities to have a wide array of credit lines, but they don't need these just now. Instead, they can start with a single line of credit as an authorized person through a family member's existing or new credit line.
If teenagers start building credit now, this new line of credit will still help them in the long-run so long as the account remains open.
Related: 9 Best Credit Cards for No Credit History [Starter Credit Cards]
5. Credit Inquiries (New Attempts to Access Credit)
---
Creditors also want to see how often you seek new credit. By going after financing regularly, it may indicate an increased risk because you constantly seek new forms of financing to make your finances stay afloat.
Whether true or not, this can still serve as a red flag on your score, potentially hurting your credit if done too often.
These pulls on your credit, called hard inquiries, stay on your report for two years or longer, depending on the type of inquiry.
A child shouldn't worry too much about this as any inquiry that hits their report now will likely fall off before they need it.
At this age, the child wants to establish credit and slowly build their credit limit through having smart credit use and a longer credit history.
Why Credit Cards for Kids Might Not Be the Best Option
---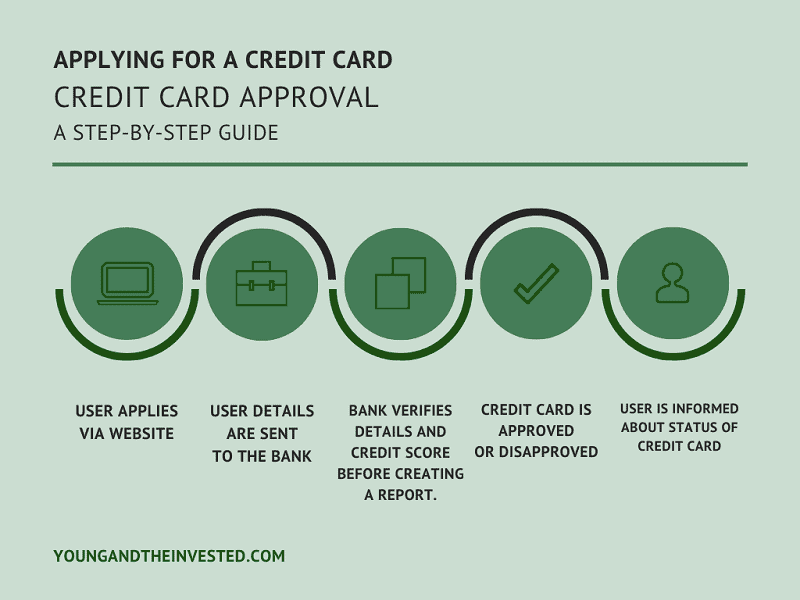 Although children can get credit cards for kids early enough to build their credit, they can just as easily end up damaging it by using them irresponsibly.
Instead, you might consider getting the best of both worlds by instead getting them a kids debit card and then also adding them as an authorized user to your own credit card.
This way, they get the kids debit card to learn good financial habits without risking irresponsible spending while also benefiting by building good credit scores through being added as an authorized user to your credit card.
After all, as a general rule, minors can't get credit cards under their own name. So, until they reach the age of majority in their state of residence, they really only have the option of being added as an authorized user on credit cards you hold in your own name.
With debit cards for kids, you can still get them into the practice of learning about credit cards while only having the exposure of a prepaid debit card.
What Features Should a Debit Card for Kids Provide?
---
Choosing the best debit cards for kids can be a tough task. They're not just little kids anymore, and they need to learn how to manage their money as teens and eventually adults.
When you're choosing a debit card for kids, there are many factors that you should consider like monthly fees, whether they charge an ATM fee or have ATM withdrawal limits, direct deposit availability, instant funds transfer, access to the child's account for establishing spending controls, overdraft fees, rewards programs and much more.
Below, we walk through all of the features you should look for in the debit cards kids and teens can use.
1. Direct Deposit
---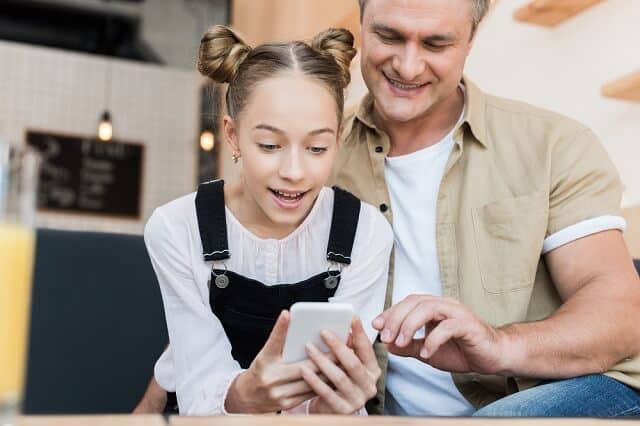 One of the best features that may be available on debit cards for kids is direct deposit. This feature allows a child's paycheck to go directly to their account, rather than just getting an envelope from work and then handing it over to mom or dad for money management.
Direct deposits are also good because they can help a parent manage when funds should come into the bank account and when they know they need to transfer funds for any expected expenses.
A kids debit card option may even allow free early direct deposit if they open a premium checking account as well. This allows teens to get paid faster than with regular direct deposit.
Some debit cards deliver paychecks up to two days faster than traditional banks when you sign up for direct deposit.
Despite instilling a sense of delayed gratification in your children to build up their money management skills and long-term thinking, waiting for your hard earned money to hit your account shouldn't always be something you must do.
After all, if you earned it, why should you have to wait?
2. Checking Account
---
Opening a kid or teen checking account with a debit card option can teach your children about the importance of financial responsibility and give them their first taste of managing money.
The best thing about opening up a checking account, or even just depositing funds in one, is that it teaches future generations how to save responsibly and spend wisely.
It will also be a great way to teach your child the importance of budgeting and how much they should save.
The issue with opening a checking account for children is that most banks require parental permission on behalf of the minor before being able to open up an account.
This means you'll need to be around at account opening in order for them to do it themselves. Further, the best debit card for kids options also require ongoing parental involvement, like establishing parental controls and monitoring activity through a mobile app.
Checking accounts today are different than they were in the past. Now, most banks have migrated many of their important services online. As a result, you don't need to go to a bank anymore to handle many of your fund transfers, payments or other transactions.
Having a digital checking account capable of performing several necessary financial tasks has become increasingly important.
3. Savings Account
---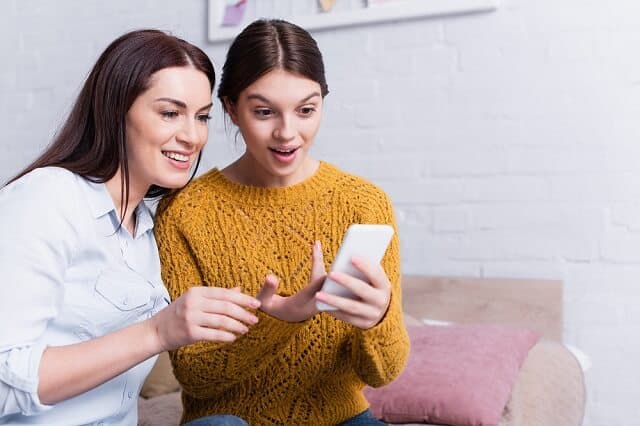 The best debit cards for kids are not just about teaching responsibility. They're also a savings account in disguise, since the funds get drawn from the linked checking account on the card itself and all transactions go through it.
Learning to manage this account can teach kids how to save and budget their funds in the short-term but also toward longer-term goals.
However, most banks require that you have to be 13 or older to qualify for a digital account linked to a debit card.
That's why it is important for parent or guardian with kids set to become teenagers shortly to look into accounts with a connected debit card now.
If the teenager has interest in learning more about how money works, saving and spending it responsibly, you should look into adding checking and savings accounts into their financial repertoire.
4. Transfer Money Instantly
---
The instant transfer capability is really beneficial for parents with young children.
When kids are too small to have a job or your teens are too busy to go with you to the bank, it's up to the parent or guardian to give them some spending money each week from their own pocket.
Many parents use this as a way to pay for allowance or monthly chores. The instant transfer capability eliminates the need to make a trip into an actual bank, which could be difficult for kids with no transportation or adults pressed for time.
Plus, it helps parents to see how much money they give their children and can help them determine if they should give more or less as time goes on.
This feature proves invaluable for any parent of busy young children.
In addition, the instant transfer capability also helps parents who want to teach their children about financial literacy because kids learn how to work for their money and associate earnings with work-not something they receive unearned.
It's important that kids know what it means to earn and spend money and how much they have in their account at all times.
Many debit card for kids options offer this useful feature because a quick "reload" option helps parents keep on top of things even when pressed for time.
5. Mobile App
---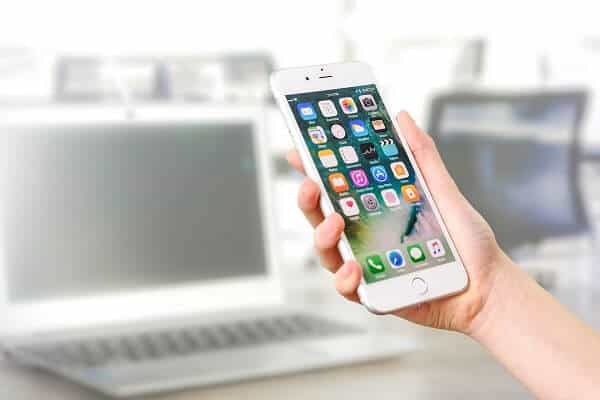 In today's modern world, everything has gone digital. A lot of parents have found that it's much easier to keep track of their children by using a mobile app for banking.
Teens can open their own checking account with the help of a parent, earn money to deposit into the account and then get access to the funds in order to make purchases on behalf of themselves or others- all from a mobile app.
Mobile apps also allow teens to take charge of their money because they're responsible for keeping track of their spending and can see the balance of funds in their account at all times.
Parents are able to control how much money is available for use on a mobile app by setting parental controls that include daily limits, time restrictions, spending limits, and more- making it easy to teach kids about financial responsibility from an early age.
6. No Overdraft Fees
---
Most prepaid debit card options can avoid overdraft fees by declining any charges when the bank account carries an insufficient account balance.
Since overdraft fees are typically the most expensive fee associated with a bank account, this is an excellent feature to look for when choosing prepaid cards or debit cards linked to a bank account.
By having spending controls, parents can monitor their children's spending. With apps that allow parents to take control of the card, kids can't spend more than a predetermined amount in any time period or location.
That means not having to pay overdraft fees: if the debit card for teens won't allow spending above a preset limit (such as the remaining account balance), kids won't have the ability to buy something that triggers an overdraft fee.
For example, the Busykid Visa Prepaid Spend or Greenlight Mastercard Debit Card for Kids don't have issues with overdraft fees because you can't spend money not already loaded onto the card.
Another method for avoiding overdraft fees comes from use of prepaid debit cards for kids and teens. Much like a debit card with spending limits set above the account balance, prepaid debit cards don't allow you to spend what you don't have loaded on the card.
Both types of cards place guardrails on overdraft fees, protecting kids (and yourself) from costly fees and other banking account issues.
7. Low Monthly Fees
---
Many debit cards for kids have a monthly fee you pay to open and maintain an account with this debit card option.
A monthly fee has become a common way for banks to earn money. For example, this is how Acorns makes money.
A monthly fee (or annual fee) is commonplace given the low account balances kids and teens will likely carry in their accounts.
Banks typically make money by taking the deposits held on account and lending them to borrowers. They charge an interest rate to the borrower at a higher rate than they borrow from the depositor.
This difference, called the net interest margin, accounts for the lion's share of bank earnings.
However, many banks have also gone after non-interest income in the form of one-off or a monthly fee or services. Items like overdraft fees, account fees, transaction fees, account minimum balance violation fees and much more.
Because most kids will have low account balances and still require automated financial assistance for their needs, many debit cards for teens choose to charge monthly fees as an avenue for earning income.
Thankfully, many of them offer value-added services above and beyond what many traditional banks have, making them worth more to a parent's peace of mind.
Having parental controls, setting spending limits, maintaining shared mobile app access and more provide parents with an attractive value proposition.
8. Parent Controls
---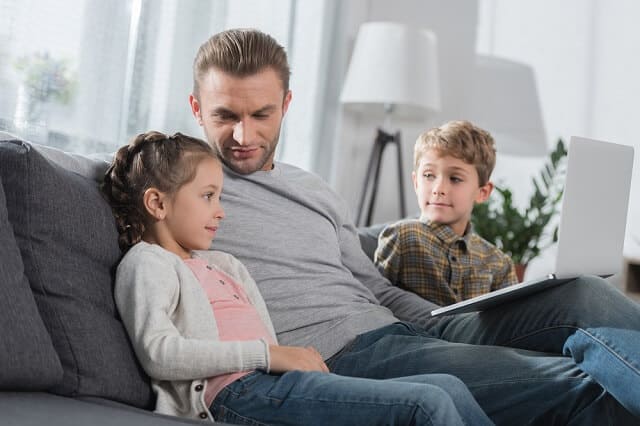 Parental controls are one of the key features that a debit card for teens should have. This is easy to set up and can be suited to any parent's needs by being able to choose what notifications they want, set spending limits, determine which merchants kids can visit and more.
Different transactions need different levels of monitoring, so parental controls allow customization which makes it easier on parents who want a specific view into their kids' spending activity. You won't get these on a free debit card for kids.
Parental controls also allow automated allowance payments, setting chores to complete, notifications for all purchases online and off and seeing spending reports.
These parental controls differentiate between a traditional prepaid card and a card offered by a traditional bank.
9. No Minimum Balance
---
Many parents are looking for prepaid debit cards that have no minimum balance requirement, but there's more to it than just lowering the monthly fee. You want the best of both worlds: convenience with little-to-no maintenance required.
There can be an initial activation and issuance fee when you open up your account, which some issuers waive if you're a student. For example, Acorns doesn't charge monthly fees to college students with a .edu email address.
This makes Acorns an attractive money app for teens entering college or interested in knowing how to invest as a teenager.
The best cards for kids don't have minimum balances because they often have low balances earned from chores and allowance, gifts at holidays or birthdays, or from a part-time job or other online jobs for teens.
10. Money Management Features
---
Spending money is one of the most stressful parts of being a kid. You have to budget your allowance, decide what all that funds mean for you in terms of buying clothes and supplies or saving up to buy something big – but it never quite seems like enough because there are so many things on your wishlist!
A bank account and linked card can help by giving you a budgeting tool to help you spend funds wisely. Many offer special savings pods, categories or other terms to set aside cash toward teenage money goals, both in the short-term and long-term.
Further, some money apps for kids also offer the ability to invest in stocks for kids or other teenage investing goals.
11. Establish Savings Goals
---
Parents have a desire to see their kids establish savings goals. Saving from an early age can reinforce delayed gratification, or the idea that things are more satisfying when they're worked for and earned down the road.
There's also something about saving that really instills responsibility in your child. They'll start understanding what it means to budget, diversify savings, and invest for better returns.
These accounts can teach your kids how to save money by setting up savings goals, pods or categories. These savings goals are a system that involves saving every time you get paid, but in different denominations and at different times of the month.
This will help them understand that they can't just spend all their earnings on things they want right now because they need to save up for other priorities later.
12. Set Spending Limits
---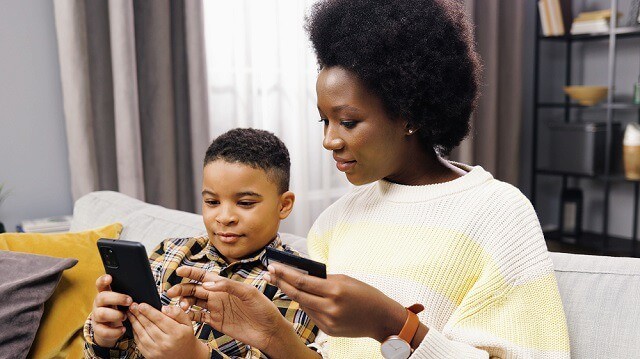 When you sign up for a credit card as an adult, chances are your spending limits will be set relatively high. You'll start with $500 or so in the beginning and can work your way up to about $5,000 or more if you have a good credit history.
For kids however, it might not make sense to give them that much freedom during their early years before they've had a chance to develop strong money skills.
Parents can set spending limits by the day, week or month. For example, parents can set limits of $25 per day for kids to spend on things they want and need.
Some people have acted better with cash while others might be more comfortable using credit cards or debit cards from companies like Mastercard, Visa or Discover. Cash provides a spending limit that may help them avoid impulse purchases.
Thankfully, with the spending limits parents can set on these cards, you've installed a cash-based mentality in a cashless society.
13. Control Over How Kids Spend Money Online
---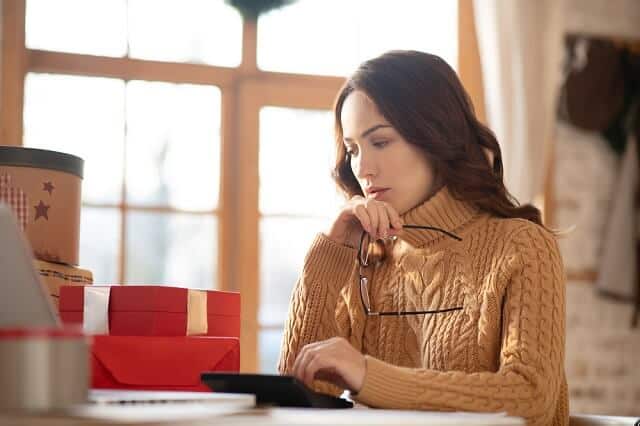 A common feature of this new age of kids debit cards is the ability for parents to control how funds get spent from their accounts.
This means funds spent online and offline as well by shortlisting eligible merchants or even eliminating a handful from accepting payment from the card.
14. Financial Literacy Tools
---
You'll want apps that can teach, inform and grow your child's understanding of finances. That means coming with tools for smarter spending.
Life gets busy and keeping track of your finances can be time-consuming. You don't always have to see where and how you spend your money.
That's why many of these apps come with information to highlight spending insights based on your history, budgeting tools to manage your money, saving categories and goals and more.
These all help with managing money, developing a sense of ownership and understanding with finances for kids. Many also come with information through financial literacy resources through videos, articles, tutorials and explainers.
Make sure you review the content covered and navigate through the available libraries of resources to select the most important topics to cover.
15. Free ATM Withdrawals
---
Online-only banks had an early issue to tackle: how to offer cash to their depositors without a physical location to provide ATM fee-free withdrawals?
Many leaders in the space developed a more effective solution than traditional banks: ATM fee-free withdrawals at huge network ATMs with a bank card. That means ATM fee reimbursement for tens of thousands of ATMs nationwide, not just at your bank's.
Check that your kid's debit card has free ATM withdrawals as well as the ability to control how much they can take out or handle by themselves.
16. Rewards Programs
---
By spending funds on the card, you might receive rewards points to use on other expenses. Some of these cards come with many of the same benefits as a credit card, like cash back on purchases.
As your children grow up and have more responsibility for their own expenses, these types of debit cards might be perfect to teach them how to manage money responsibly without using an expensive credit line or overdrafting.
These points can also encourage kids to save up for larger purchases, gifts or other important expenses.
17. Security for Parents and Teens
---
Most of these digital apps allow you to pause or replace the card from your app if you misplace it or it gets stolen.
Having this card becomes more secure than carrying cash and also secures transactions with EMV chips.
Further, you'll have mobile apps that require fingerprint identification, possibly facial recognition and even multi-factor authentication for a secure banking experience.
You can keep your bank information private with your prepaid Mastercard or reloadable prepaid Visa card.
18. FDIC Coverage
---
All bank accounts should carry FDIC coverage, or insurance from the Federal Deposit Insurance Corporation, which protects against the loss of a depositor's funds in case of bank failure.
This is an important feature you should look for when choosing a debit card to give their child.
19. Manages Chores and Administers Allowances
---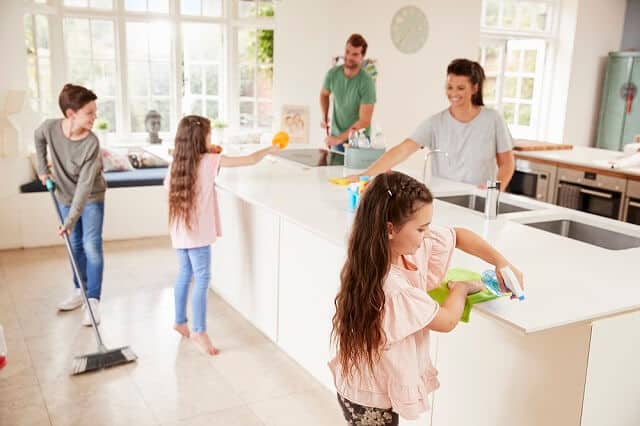 These debit cards for kids and teens tend to have associated apps which can assist you with managing chores and administering weekly or monthly allowances.
The apps come with tools to build, manage and employ a chore and allowance system, enabling you to assign and pay for all of your household chores.
Make sure you review the functionality of each system and whether it meets your needs. Some allow for one-off, instant payments for completed chores while others only allow for fixed or floating day weekly or monthly payments.
20. Investing Options for Realizing Compounding Returns
---
Some of these apps also come with added investment features through establishing associated custodial accounts and the ability to learn how to invest money in stocks.
Some companies offer limited investment options by design, ensuring your child can only invest in suitable, diversified investments like index funds or ETFs.
This prevents kids, especially older ones, from stock trading in securities landing on several headlines for unusual market activity. For example, GameStop and the market mania it created in early 2021 due in large part to a Reddit subforum promoting the stock as a strong buy.
Others like Greenlight allow individual stock investing but these purchases and sales must all run through parental approval before the trade gets placed.
Further, Greenlight also limits your ability to buy and sell companies with at least $1 billion in market capitalization, potentially avoiding penny stocks and other small cap, risky names.
5 Money Lessons Kids' Debit Cards Teach
---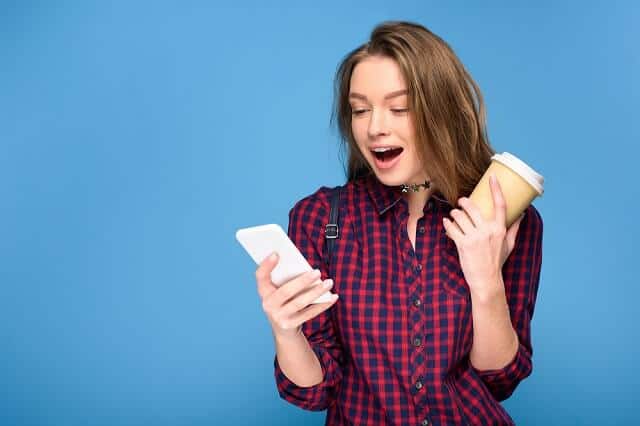 Debit cards can do a lot more than simply teaching your kids about how to save money, manage it, budget, invest it, give it and spend it—really to make it their own.
Engaging with money through a debit card requires taking a checking account, something which stores value, and turning the funds inside the account into purchases.
For this reason, converting stored value from an account into an actionable resource useful for spending and managing through a debit card requires learning responsibility.
With such power, kids can develop financial responsibility. Such important lessons include:
Distinguishing between wants and needs. As children get older, they need to learn the importance of distinguishing between wants and needs. Any well-seasoned budgeting expert will tell you it's a balancing act. Many people recommend the 50/30/20 budgeting rule, which calls for thinking through how you allocate your funds toward wants and needs. This rule calls for you to split 50% of your money for needs (housing, utilities, food) and then 30% for wants with the balance falling into savings (20%). A debit card forces you to live within your means, making it impossible to use tomorrow's dollars to fund today's purchases. These limits from a card can help to develop a stronger sense of financial literacy by navigating these everyday decisions with today's dollars, not tomorrow's potential profit.
Appreciating what you have. Closely related to distinguishing between wants and needs comes learning to appreciate what you have. Doing so will make you more fulfilled and satisfied with your life, not always wanting more. When you find things you want but can't readily finance with your current financial firepower, you may look for alternatives to enable the purchase. Debit won't allow this to happen. By finding satisfaction with what you have, you can learn to appreciate your situation and build contentment.
Financial responsibility. When you sum these important characteristics together, you have developed a sense of financial responsibility in your child. These above tenets represent some of the most important money values a child can learn from a young age. Done well and consistently, and these should deliver your child into a financially secure life.
Financial freedom. By fighting off the desire to rely on costly credit and instead employ only what you currently have, you can begin to work toward financial freedom or maintain it. Falling into the debts of others squares directly with finding financial freedom and being able to make choices in your life unmotivated solely by money. Kids who can stay out of debt at the start and never worry about falling into it will have more financial peace of mind on a daily basis.
Financial balance. For most, finding financial balance is a lifelong journey filled with ups and downs as well as in need of constant attention. Said plainly, finding financial balance is a process and certainly not an outcome or single event in your life. It is a culmination of financial decisions that have enabled you to find the right financial circumstances for yourself. In the perspective of debit vs. credit, it relies on your current means and not tomorrow's capital.
Pros and Cons of Kids' Debit Cards
---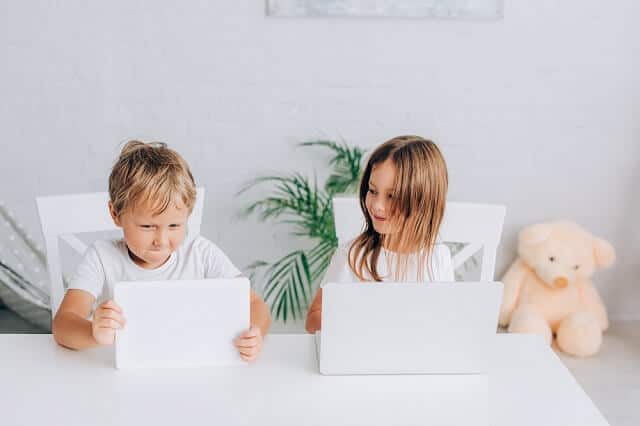 There are several benefits to getting your child a debit card, such as instilling financial responsibility and teaching kids about money, but there are also some downsides that should be taken into consideration.
Pros
Learn about budgeting. Set your child up with a weekly or monthly allowance and explain that money has to last them for a period of time. This will help them to understand the concept of saving for a rainy day, making your funds last and balancing better between wants and needs.
Avoid carrying cash. One good example of this is if your child needs to make a purchase while at school (on a school field trip to the bowling alley, for instance) and there's not an ATM nearby. Or, you don't want them carrying a lot of cash that can easily get misplaced or stolen. Federal consumer protections provide some backing against purchases you didn't make and against liability for paying if made in error or through a stolen card.
Security. If they lose their debit cards, you can simply deactivate them and negate any future lost funds. Further, you have EMV chips, multi-factor authentication, password-protected accounts and parental review and approval to block any unwanted spending attempts. As a parent, you stay in the driver seat even though you might not physically be present with your child when making a spending decision.
Parental controls. Checking your children's bank statements or the accounts linked to a debit card or prepaid card can reveal spending habits. A parent can set limits on locations and amounts with some cards, providing further control and advantages to these cards.
Interest Rates (Good APY rates). Not all teen and kid's debit cards offer interest rates, but some offer competitive APY rates. Cards like Greenlight offer 1% interest rates for all users, while Greenlight Max users can receive 2% per year for up to $5,000 balances. This gives families an easy tool to teach about the power of compounding and a useful APY for users to grow their savings. Cardholders can see their account balance grow little by little.
Bill share with your children. Some of these debit cards come with apps that allow kids to share in communal bills as part of their recurring expenses. Costs like a cell phone bill, payments toward auto insurance, or sharing a subscription to Disney+ can all come out of certain debit card apps mentioned above.
Parent loans on big ticket purchases. Just like you can do ongoing bill share arrangements with your kids, you can also share in big ticket purchases by having your kids repay them over time like a consumer line of credit. This can teach your children how to manage loan payments on items like a new cell phone.
Establish an emergency fund. Because many of these financial products come with a paired app that allows you to manage how your kid's earnings get appropriated into different buckets (e.g., saving, spending, giving, investing), you can also work with them first to set up and fund an emergency account for themselves. This can build financial security while still at home and follow them into the real world when they eventually leave the family nest. Establishing this necessity early on and in a controlled environment can lead to healthy money habits that last a lifetime.
Open a Family 401k Plan through a Custodial Roth IRA. Many parents will use these cards to handle chores and allowance, but also for banking paychecks from their kids' first jobs. That means kids can contribute toward Roth IRAs, locking in low tax rates now to fund a secure retirement later. Parents can match all money earned by their child and contribute this up to the amount of income earned by the child during the tax year, leaving the child to spend their earnings how they want. For example, if your child earns $1,500 during the summer as a lifeguard at the neighborhood pool, you can contribute $1,500 to a custodial Roth IRA through an app like M1 Finance and let them keep their earnings to spend as they wish. You can't both contribute the funds above their earnings, but you can possibly split it between your child and yourself. Maybe $750 of their money goes into the IRA and $750 of your money goes in as well.
Cons
Easy spending. If you gave your child a debit card tied to their savings account, they could blow through their money. A common worry is the ease in which their children can spend money. Therefore, consider opening a separate child's savings account with controls.
Monthly fees. One characteristic of most prepaid cards or kids debit cards is that they can come with monthly or annual fees. This can act as a major hurdle when you consider which one might make the most sense for your children. A monthly fee is part of the deal with some of these cards, but they earn their keep by providing transaction notifications, parental controls, interest rates with good APY rates, and the useful benefit for a kid to learn how to manage money. Cardholders can even use custom designs to personalize their card for free or a reasonable fee.
ATM fees. Make sure to avoid cards that charge an ATM fee every time you want to withdraw cash. Be sure to check the provider information when signing up for the account to understand any fee you might need to pay for a kid or teen who makes withdrawals at ATMs. Users may avoid paying fees at certain in-network ATMs, but perhaps still incur a fee related to using the card.
Card replacement fee. Some companies charge a card replacement fee if users lose their cards. Not all charge this, but some do. This is separate from the monthly fee families pay, though some cards with a monthly fee provide a certain number of cards to users who lose them without charging a fee. If your kid or teen is prone to losing things, make sure you understand how a card replacement fee might cost you money.
Reload fees. Like paying an ATM fee to withdraw money, some cards charge users to reload fees to add funds back onto the prepaid card. Families should choose a card which does not charge an ATM fee or reload fee. This fee does not come as part of the monthly fee for some cards, meaning you may still need to pay cash to reload your card. Some cards don't offer the ability to reload cash at all, meaning your monthly fee doesn't cover it at all because it isn't an included option, even for a fee.
Investing expenses for custodial accounts. Not all cards above come paired with an investing interface but some do. Some of these charge account fees for opening a custodial account and maintaining. Options like Greenlight + Invest and Greenlight Max include investing in the monthly fee, allowing users to invest their funds in individual stocks and ETFs.
Children's Debit Cards vs Children's Prepaid Cards
---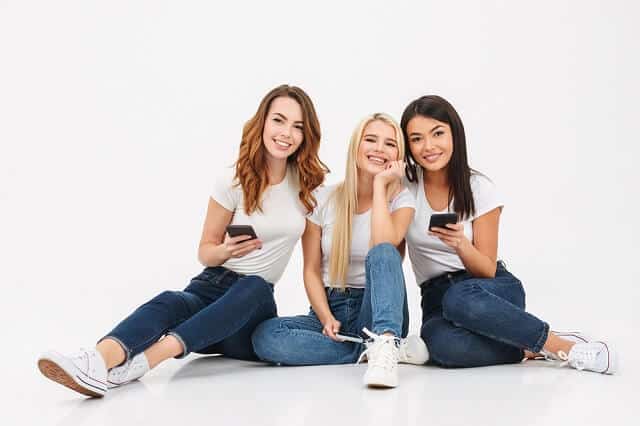 A standard debit card connects to money in an account at a bank or credit union. A prepaid card requires you to reload money to use the funds at a store or online.
Prepaid debit cards act as "stored-value" cards because their value ties to the card itself and not within a financial institution. These debit cards for teens and other minors act as a hybrid of these traditional financial products.
Debit cards and prepaid cards both have benefits. The best choice for you will depend on what you want from a card. A debit card is a card that people can use to buy things. It is connected to your bank account.
It can be a great way for you to start using money before you have your own savings account. A debit card is also free or comes with a low monthly fee.
One drawback to a traditional bank account from a major bank or local credit union is a parent or guardian can't keep a close eye on their child's spending because of a lack of notifications, spending controls or setting spending limits.
While you might have the account login details and look for account statements that come in the mail or to your inbox, a prepaid card gives you more oversight and control in comparison to traditional banks.
That's why the best debit cards for teens offer these parent-focused features to give them comfort knowing they can place guardrails on their kids' money habits. They act like prepaid cards in the sense you can't spend what you don't have.
With a prepaid card like the ones mentioned above, you can limit your kids' spending and block the card from being used at certain merchants. You can also get instant notifications and alerts when they use their card. The downside, however? Prepaid cards come with fees.
Parents of younger children should consider prepaid debit cards for the money controls they offer and reserve bank accounts for teenagers or young adults who understand how to handle money and have the financial literacy tools necessary to be independent.
What to Do Before Getting Debit Cards or Credit Cards for Kids
---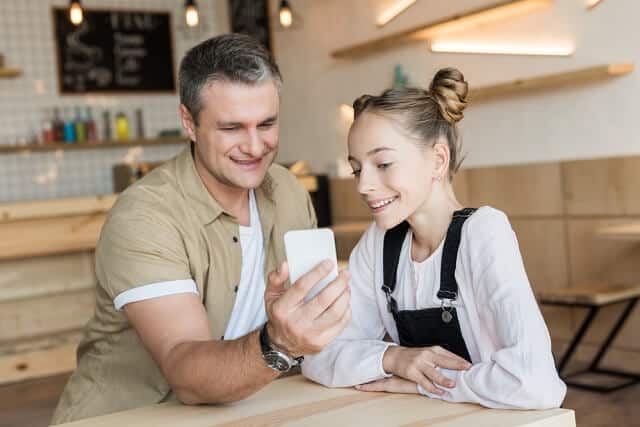 Take these things into consideration before opening a debit card for your child:
Monthly fees. The best debit cards for kids should not have fees associated with their online portals to review the child's spending or educational tools that manage money.
Major card networks. One of the best cards for your child to use is one backed by a major credit card network. Companies like Amex, Mastercard, Visa, or Discover. This means your child can use the card as a debit or credit when needed.
Parental Controls. An online account that not only lets you see where cash flows and when it changes hands, but also lets you monitor your child's spending habits is a smart investment for both security purposes and to teach them strong money management skills.
Prepaid card. To start, you may want to consider a prepaid debit card. You can also tie a new card to your existing accounts as another authorized user. The new card will access those accounts as your child spends.
Credit scores. There are various ways to load money onto a debit card for kids. For example, you could purchase convertible credit cards for kids and put the money that they want onto it. However, make sure you pay off your balance every month in order to avoid interest charges and build a good credit history. Not paying off the monthly balance on your credit cards might be bad for your own credit score.
About the Site Author and Blog
In 2018, I was winding down a stint in investor relations and found myself newly equipped with a CPA, added insight on how investors behave in markets, and a load of free time.  My job routinely required extended work hours, complex assignments, and tight deadlines.  Seeking to maintain my momentum, I wanted to chase something ambitious.
I chose to start this financial independence blog as my next step, recognizing both the challenge and opportunity.  I launched the site with encouragement from my wife as a means to lay out our financial independence journey and connect with and help others who share the same goal.
Disclaimer
I have not been compensated by any of the companies listed in this post at the time of this writing.  Any recommendations made by me are my own.  Should you choose to act on them, please see the disclaimer on my About Young and the Invested page.
Invest, manage and plan your money with confidence.
Start here with useful resources delivered direct to your inbox