Giving gifts to children is often a challenge. You want to give them something they'll enjoy, but you also don't want it to be a waste of money or break after only a few uses. Further, you'd like it to be something educational that teaches them a life skill or at least has a lasting value.
With many things at this age, what you learn now will compound with time through repetition and learned behavior.
Fortunately, this is also the best time to give financial gifts to kids and babies because they can benefit from the power of compounding returns.
Whether investing in a baby fund, matching contributions to a custodial Roth IRA for a kid with earned income, opening savings accounts, buying some stock in a custodial brokerage account, purchasing a savings bond or even savings bonds alternatives—you've got a number of financial gift options.
We'll walk through the numerous financial gifts you can give to babies, kids and grandchildren at the holidays, for their birthdays or all year. Undoubtedly, giving them a head start on growing their finances and teaching them about money will make for a lasting gift.
What is a Financial Gift?
---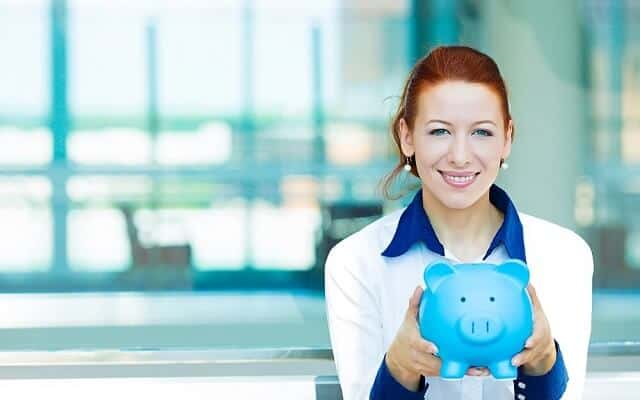 A financial gift is an asset given with the intention of aiding another party.
Financial gifts are a popular way to provide support for children and grandchildren, as well as close friends or family members who live in different cities/states (or even countries).
In order to make financial gifts last over time, you should consider which type will work best based on making an enduring impact on the beneficiary over the long term.
Financial gifts come in all shapes and sizes and it's important to know which ones will work best with your intended recipient's current situation.
Some of these financial gifts include 529 college savings plans, Roth IRAs, donor-advised funds, life insurance policies, trust funds and more!
Financial Gifts for Babies
---
Financial gifts for newborns can act as an immediate form of assistance through help paying bills or money to buy necessities that could make home life easier.
It can also help for the long-term by setting up a 529 plan or buying some savings bonds to help pay for future tuition expenses.
Find some of these types of financial gifts below.
1. Baby Funds
---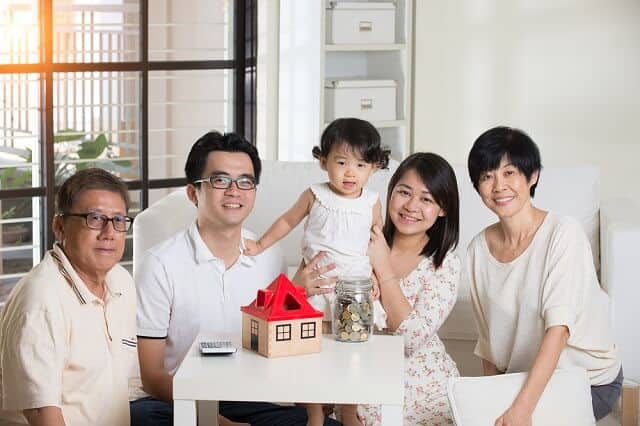 For babies, a great gift to start for expecting parents involves setting up a savings account to hold cash in a bank for a child's future expenses.
A baby fund essentially acts as a savings account earmarked for baby-related expenses now or in the future when the child arrives. It allows you to contribute money toward the child's expenses as part of a savings plan.
This type of account acts like an added financial cushion for new parents hoping to avoid going into debt for making a purchase to support their newborn baby.
The money kept in the account belongs to the parents of the baby but can also be set up as a custodial account through a Uniform Gift to Minors Act (UGMA) or Uniform Transfer to Minors Act (UTMA) custodial account.
These accounts allow minors to have bank accounts or even custodial brokerage accounts for them to invest in the stock market for long-term capital appreciation.
Consider opening a Baby Fund through an account with a sign up bonus to jumpstart your baby fund savings opportunities.
You can also open a money market account or even a certificate of deposit to earn interest on the baby fund dollars while waiting for the birth.
2. 529 Plans – Best Investment for New Baby
---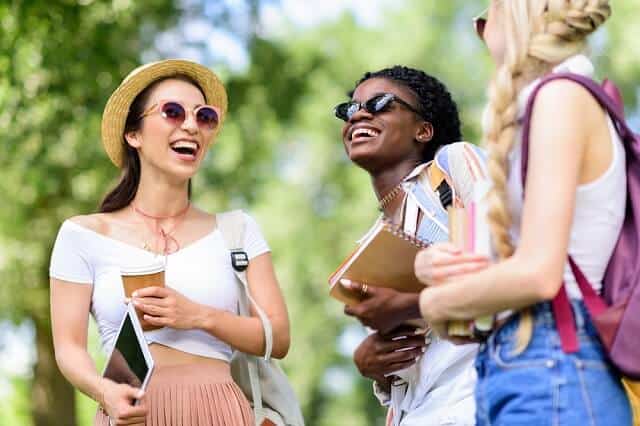 529 plans got a new look after tax reform a few years back. Previously, you could only use the funds in these accounts for qualified education expenses for college.
Now, tax reform broadened the eligible universe of qualified expenses to include any qualified educational expenses, meaning for elementary school through post-secondary education.
With this new definition, you can use 529 plans to cover tuition for your child or grandchild at a private school and pay for books and supplies in college years later (up to $10,000 per year for elementary or secondary school tuition).
The money you contribute to a 529 plan grows tax-deferred through the years in investments held in the account.
The student can withdraw the money tax free for qualified educational expenses like tuition and fees, room and board, a computer and other necessities.
If you want this financial gift to go specifically toward schooling now or even to save for college, a 529 plan offers you the most tax advantaged way to do that.
These accounts come managed as individual state plans and many have different rules. So, you'll need to do your research on which plan will work best for your needs.
Consider opening an account with Backer to enable an initial financial gift as well as ongoing contributions to the account from yourself and others.
Simply share the account's referral code and people can make contributions into the account toward investments held for the child's educational expenses.
Related: Best Investments for Kids
3. Savings Bonds for Babies and Kids
---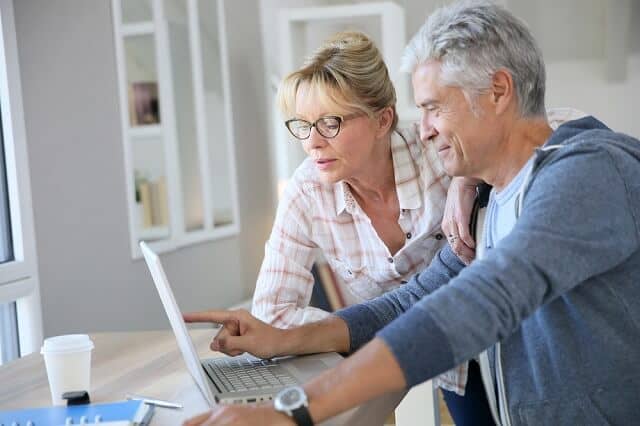 A classic form of financial gift, savings bonds are loans you make to the U.S. government.
Popular with grandparents, these types of bonds differ from other bonds in that you can't sell savings bonds to other investors in the market. Meaning, you can't hold them in a brokerage account.
Register yourself or the gift recipient as owner or co-owner — even if the co-owner is under 18 — of the savings bond.
Only a bond's owner or beneficiary can cash the savings bond and receive the value of the bond.
You can buy a savings bond for a baby or kids from the federal government in two types: series EE and series I savings bonds.
→ Series EE Savings Bonds
Series EE Bonds offer fixed interest rates plus a guaranteed return of double the value initially purchased if invested for at least 20 years.
In other words, if this bond gets held for at least 20 years, the federal government makes a one-time adjustment to guarantee the bond at least doubles in value.
→ Series I Savings Bonds
Series I bonds have an interest rate combined of two components: a fixed interest rate as well as an inflation-adjusted interest rate calculated two times per year.
The federal government offers both of these interest rate components to make sure your savings keep pace with inflation.
To purchase these bonds, you can buy them in an electronic format on the U.S. Treasury's website, TreasuryDirect.gov.
Due to the modernization of the federal government's savings bond system, you can no longer buy physical savings bonds printed on paper.
If you have them from before this change, financial institutions still allow you to redeem them.
4. Joint Brokerage Accounts for Teens
---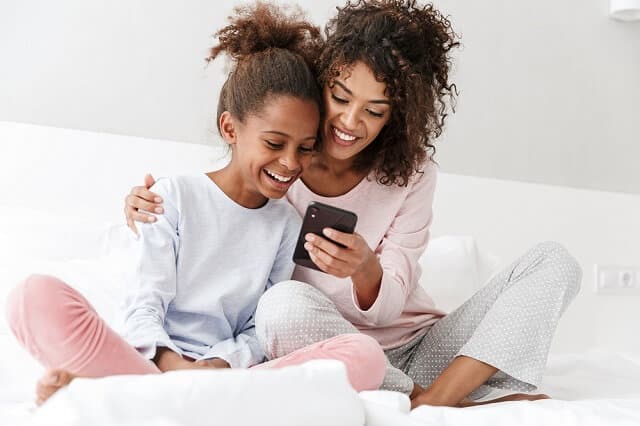 The standard type of brokerage account is an individual brokerage, in which one person's name is listed as the account owner.
A jointly owned brokerage account, however, allows two or more people to sit on the account's title and act as owners of all assets within the account.
These accounts most commonly exist between spouses, but they can also be opened between multiple family members (say, a parent and child) or two or more individuals who share financial goals (say, unmarried partners or business partners).
When a parent and child have a jointly owned brokerage account, they can share in the decision-making of what to buy and sell. Many investing apps for kids allow you to open a brokerage account with joint ownership.
Fidelity® Youth Account ($50 bonus for teens, $100 bonus for parents)
---
Available: Sign Up Here
Price: No account fees, no account minimum, no trading commissions
Promotion: Teens get $50 on Fidelity® when they open an account; parents get $100 when they fund a new account
Is your teen interested in jumpstarting their financial future? Do you want them to build smart money habits along the way?
Of course you do! Learning early about saving, spending and investing can pay off big when you start on the right foot. And one tool that can help your teen get that jump is the Fidelity® Youth Account—a brokerage account owned by teens 13 to 17 that's designed to help them start their investing journey. They can use their own brokerage account to start their investing journey by trading most U.S. stocks, exchange-traded funds (ETFs), and Fidelity mutual funds in their accounts.
Your teen will also get a free debit card with no subscription fees, no account fees, no minimum balances, and no domestic ATM fees. And they can use this free debit card for teens4 to manage their cash and spend it whenever they need.
And as for building smart money habits? You and your teen can access Fidelity's Dedicated Youth Learning Center, which is packed with materials developed specifically to help teens develop good financial habits.
Controls Parents Want and Need
A parent or guardian must have or open a brokerage account with Fidelity® to open a Fidelity® Youth Account. For new Fidelity® customers, opening an account is easy, and there are no minimums and no account fees.
Parents and guardians have plenty of tools they can use to monitor their teen's activity: They have online account access, can follow monthly statements and trade confirmations, and can view debit card transactions made in the account.
To make it even easier, you can set up alerts to notify you of trades, transactions, and cash management activity, keeping you firmly in the loop on actions your teen takes across the Fidelity® Youth Account's suite of products.
If your teen has an interest in learning about investing and taking their first steps toward building their financial journey, you should consider opening a Fidelity® Youth Account. The account comes custom-built for their needs, which will help them become financially independent and start investing for their future.
Read more in our Fidelity Youth Account review.
Related: Best Investment Accounts for Kids
5. Custodial Brokerage Account
---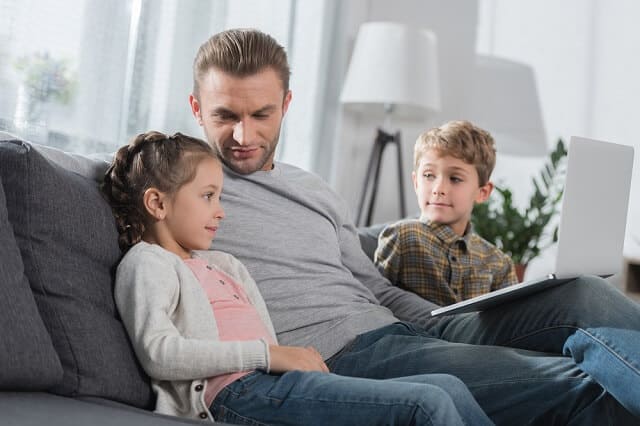 Another great idea for starting a baby off on the right financial foot is through a custodial account.
These tend to perform better over time due to their higher returns than bonds and act as a great savings bond gift alternative.
These accounts allow minors to invest money managed by a custodian and grow investments for babies.
A custodian is an individual who is liable for the financial management of a minor, and they are typically designated by the person setting up the custodial brokerage account.
The advantage to this type of savings plan is that it helps teach the child about investing while providing them with money in their adulthood.
Money held in a custodial account belongs to the minor named on the account. Gifts made to the account are irrevocable, meaning you can't get the money back once you've contributed to the account.
These accounts come in two flavors:
UGMA (Uniform Gifts to Minors Act) – These accounts allow a custodian to invest in traditional assets like stocks, bonds, ETFs, mutual funds and related securities.
UTMA (Uniform Transfer to Minors Act) – This type of custodial account can be used in a variety of ways, which include alternative investments. Along with their traditional uses like financial assets and investment vehicles, UTMA custodial accounts can also be used to store items such as property deeds, automobiles and valuable art collections.
Regardless of the type of custodial account you choose for the child, be sure to use them as a way to teach personal finance skills and how they can manage their own money.
One great custodial brokerage account to consider is Greenlight Invest.
The company first started primarily as a debit card for kids but quickly upgraded their offering to cover more financial firsts like banking and investing.
These accounts allow the custodian to manage investments in the custodial brokerage account for the benefit of the minor.
You can buy individual stocks and ETFs to see how these investments perform over time.
You can use a stock tracking app to monitor your portfolio and use it as an opportunity to teach kids how to research stocks or learn more about the market in general.
Consider opening an account and making an initial deposit as a gift to the child.
The account offers a free 1-month trial to see if the offering meets your needs.
Related: 4 Best Baptism Gift Ideas [What to Give at a Christening]
Financial Gifts for Kids and Grandchildren
---
Like the monetary gifts for babies above, many of the same types of financial gifts apply because the expenses for raising kids continue past crawling.
Now, you've got a kid or grandkid who could use some help to start learning financial responsibility with money gifts for kids.
In addition to the items listed above for gifts that also apply to babies, consider the ability to give kids gifts with value to move them along the path toward a secure financial future.
6. Roth IRA [for Kids Who Earn Money]
---

If you have a kid or know of one who has earned income, they can qualify for a custodial Roth IRA.
They can make contributions into these tax-advantaged retirement accounts up to the lesser of their amount of earned income for the year or $6,000.
You'd want to open a Roth IRA for kids as opposed to a traditional IRA because they allow you to pay taxes on income earned now when the child likely has a low tax rate.
When it comes time to pay taxes on withdrawals, they'll be much lower than if you were withdrawing from an ordinary 401(k) or traditional IRA.
Roth IRA funds allow you to invest in stocks that grow tax free over many decades, allowing children to make an investment in their retirement and reap compounding returns over many decades.
You can open a custodial Roth IRA with brokers like M1 Finance.
Related: 9 Best Robo-Advisors for Investing Money Automatically
7. Debit Cards for Kids
---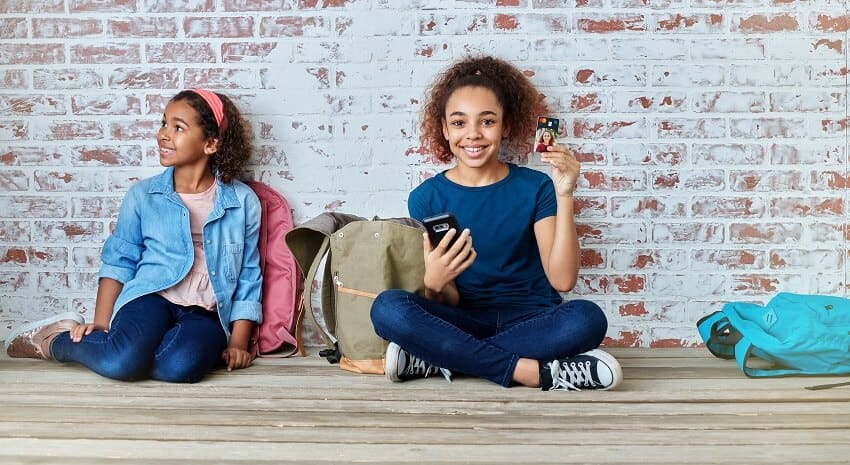 Learning about personal finances is a journey. The first steps often start with understanding how to budget and spend your money.
An important tool for managing your money comes from using a debit card with a linked checking and savings accounts.
Traditionally, debit cards only came available to adults, but many new debit cards for teens and kids allow parents to manage their spending through established account controls for the child.
These safeguards allow parents to block certain merchants, allow online shopping at specific sites and even instant notifications on purchases made with the linked prepaid debit card for teens.
These cards serve as a gateway to kids learning about money and how to manage it for themselves one day.
Consider opening a debit card for kids with a bank like Chase. The product works like a prepaid debit card, allowing you to transfer money onto the card for your child to pay for expenses at approved locations.
You can choose how much money to add to the card and your child will be cleared to make approved purchases so long as a money balance backs up the card.
Read more in our Chase First Banking Account review.
8. Bank Accounts for Kids
---

Closely following debit card usage for the first time, a great financial gift for kids comes from opening their very own checking and savings accounts.
These help kids budget money, earmark it for special uses if you use a teen checking account like Chase First Banking to set up saving categories and make a purchase related to a goal purchase.
Bank accounts and apps also allow you to manage money as a family and eventually level up your child's skills enough to take out their first credit card in college.
Opening up savings accounts with high interest rates can provide a good avenue to teach about the importance of interest and improve their financial education.
Work with them to manage this money consistently over three to five years and they'll build the education needed to function on their own outside of your family setting.
Learning to value money, save for your priorities and invest for your future all start with opening a bank account to manage money properly.
9. Investing Books
---

A great way to learn about money and the stock market is through investing books for kids. These books can help teach kids about the importance of saving money and investing for their future.
Books like "Blue Chip Kids" by David Bianchi or "I'm a Shareholder Kit: The Basics About Stocks" by Rick and Erin Roman are great options that explain concepts about investing and even allow kids to interact with the material.
Investment books teach children how to understand the concepts of:
saving money (and why it's important)
how to measure risk and reward in different types of investments
as well as offer guidance on what type of investors they might grow up to be
These gifts can teach personal finance at an early age so they can grow up to be financially-savvy adults.
10. Financial Literacy
---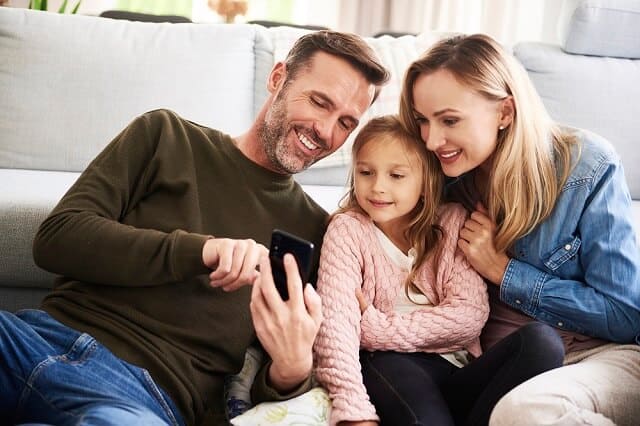 All of these gifts should combine to inform the child of how money works, why people work to earn it and what it can provide in your life.
Together, these items combine to develop financial literacy in a child. Over time, these money skills will compound.
Therefore, considering gifts before the birth of a child can enable significant progress toward building college savings and paying for a college education, or even making simple purchases just before or after the child's birth.
Regardless of timeframe, they can help the parents worry less about money and more about raising the child.
The financial gifts that parents and loved ones give to their children have a significant impact on their future.
The best gifts double as powerful learning tools for children to develop the ability to make smart decisions about finances from an early age.
Related: 6 Best Godchild Gifts to Build Their Financial Future [Not Toys!]
What is the Best Financial Gift for a Kid?
---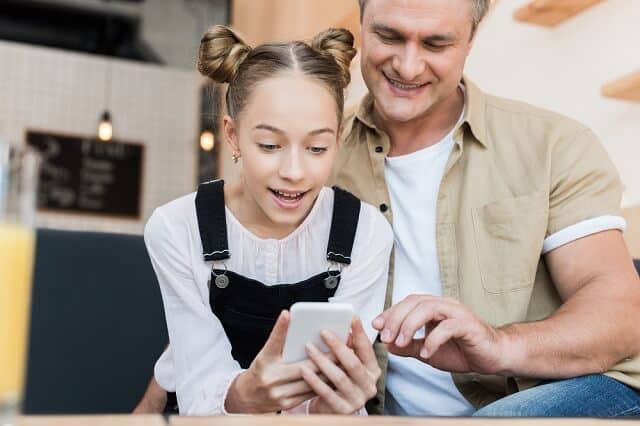 Perhaps the best gift you can give is also the oldest: a good old-fashioned piggy bank. These represent a tangible way for children to see their savings grow simply by adding small coins and bills.
They put barriers toward spending the money because it requires breaking the piggy bank open.
If kids grow attached to the piggy bank, they might not want this to happen. Therefore, they're learning to continue "feeding the pig" while delaying gratification for later.
The famous marshmallow test, conducted by Stanford University psychologist Walter Mischel, offers another valuable lesson.
In the marshmallow test, a child is given one marshmallow and told that if they can wait 15 minutes without eating it or giving in to their urges of wanting it right away, then they will be rewarded with two instead.
Kids who could resist temptation were more likely to have better grades, higher SAT scores and a lower likelihood of being arrested for committing crimes.
When it comes down to it, the marshmallow test–and more broadly, saving money for the long-term–shows kids who can resist temptation become less impulsive when in peer pressure situations that could lead them into trouble.
Whereas the marshmallow test rewards children with a second marshmallow, adults who save money for the long-term may be rewarded with feelings of security and contentment when they are finally able to retire.
Undoubtedly, this has to be the best gift you can give to a child: financial security and peace of mind. Get them started on stock investment opportunities and teach them how to manage them for the long-term. This will readily serve as the gold standard for the best gift to offer.
Related: Best Way to Invest $1,000 for a Child's Future
Terms and Conditions for Fidelity® Youth Account:
The Fidelity® Youth Account can only be opened by a parent/guardian. Account eligibility limited to teens aged 13-17.
1 Limited Time Offer. Terms Apply. This offer is valid for new or existing Fidelity Brokerage Services LLC ("Fidelity') customers who open through the following link https://www.fidelity.com/go/starter-pack and fund a new, eligible Fidelity account with a minimum of $50 on or after 07/20/2022 and have not otherwise previously taken advantage of Fidelity's $50 for $100 cash offer. Offer is limited to one bonus award per individual.
2 Limited Time Offer. Terms Apply. Before opening a Fidelity® Youth Account, you should carefully read the account agreement and ensure that you fully understand your responsibilities to monitor and supervise your teen's activity in the account.
3 Zero account minimums and zero account fees apply to retail brokerage accounts only. Expenses charged by investments (e.g., funds, managed accounts, and certain HSAs) and commissions, interest charges, or other expenses for transactions may still apply. See Fidelity.com/commissions for further details.
4 Your Youth Account will automatically be reimbursed for all ATM fees charged by other institutions while using the Fidelity® Debit Card at any ATM displaying the Visa®, Plus®, or Star® logos. The reimbursement will be credited to the account the same day the ATM fee is debited. Please note, for foreign transactions, there may be a 1% fee included in the amount charged to your account.
5 Venmo is a service of PayPal, Inc. Fidelity Investments and PayPal are independent entities and are not legally affiliated. Use a Venmo or PayPal account may be subject to their terms and conditions, including age requirements. 
Fidelity Brokerage Services LLC, Member NYSE, SIPC, 900 Salem Street, Smithfield, RI 02917