When you are a kid, it's hard to grasp the concept of investing and saving money. It can seem overwhelming! People naturally draw into stories because they can see the emotional connection with them.
By seeing things through characters' eyes, kids can gain an understanding of how decisions are made and the power behind them. This also allows them to learn from others' experiences in a risk-free way, enabling them not to make the same mistakes or have the same regrets.
For this reason, it's important to provide them with a variety of stories that illustrate different aspects of financial literacy and empowerment over money so they can find their own personal connection with investing or saving for later in life.
With these investment books that teach kids about investing, saving and mastering personal finance, they will learn how to live smart and save for their future.
The idea is that when young people read these books as children or teens, they will have better financial literacy skills as adults–which means more savings and better money management in the long run.
What are Investment Books for Kids, Teens and Young Adults?
---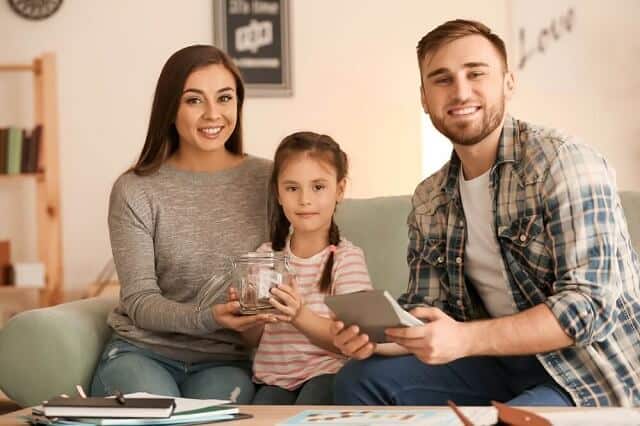 An investment book is any book that teaches kids, teens, young adults and adults about investing. These books can be nonfiction or fiction novels.
Nonfiction investment books teach children how to understand the concepts of:
saving money (and why it's important)
how to measure risk and reward in different types of investments
as well as offer guidance on what type of investors they might grow up to be
Fiction novels are an entertaining way for children and teens to learn about investing, as they get caught up in the story line. These books can teach important lessons through the power of story, character development and story morals.
No matter what type of investment book you choose, it will teach your child, teen or young adult how important it is to manage money appropriately, understand risk, and why they should save money. They will all deliver a lesson in living a financially secure life.
Investment Books for Kids
---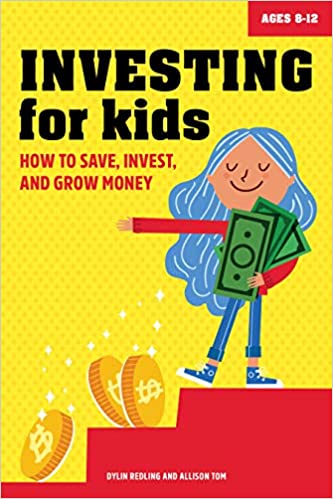 Author(s): Dylin Redling, Allison Tom
Reading Age: 8 – 12
Print Length: 142 pages
Grade Level: 3 – 4
It's never too early to learn the basics of investing for teens and minors.
Find out everything you need to know―from understanding where money comes from, how it behaves and what happens when you spend it―to safeguarding your savings, buying businesses, starting a business and making your own investment decisions.
With this book as her guide, an eight-year-old boy or girl has all he or she needs to live financially independent into adulthood.
---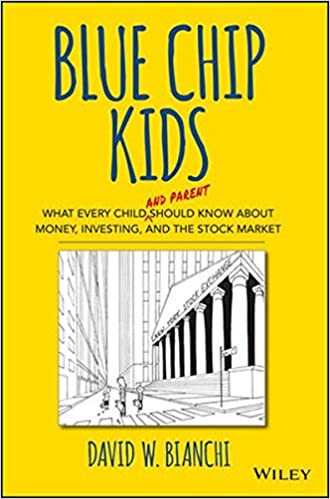 Author(s): David Bianchi
Reading Age: 8 – 12
Print Length: 256 pages
Grade Level: 3 – 4
Blue Chip Kids: What Every Child (and Parent) Should Know About Money, Investing, and the Stock Market is a fun and easy-to-understand introduction to the world of money and investing for kids, parents, or any beginning investors.
This book is the result of a father's commitment to teach his 13-year-old son about financial literacy.
Written by David W. Bianchi—an investor and lawyer with an economics degree from Tufts University—This hands-on resource helps children understand and put into practice the principles of saving, investing, and spending wisely.
Filled with many helpful examples and illustrations, this book provides practical information for readers on how to manage money effectively.
For every parent who wants their children to develop the skills they need for investing wisely and becoming responsible money managers, compounding investors, and making money while they sleep.
---
Author(s): Rick Roman, Erin Roman, Kacie Roman, Jordan Roman
Reading Age: 8 – 12
Print Length: 43 pages
Grade Level: 3 – 4
Ever wonder which companies are popular among teens?
Curious how companies make money?
Want to know how stocks perform in terms of investment returns?
I'm A Shareholder is the perfect investment book for kids who want to know more about the stock market! Teens will learn about tracking stock prices, how a company makes a profit, and why you should own shares of stock.
I'm A Shareholder Kit is for kids who want to be an active part of being a shareholder and help their favorite companies grow with them.
From understanding how to take care of your new stocks for kids, to how your dividend might get reinvested into other stocks, I'm A Shareholder will let kids experience the world they are going into – and also teach them the basics about investing for kids in general!
---
Author(s): Bennett Zimmerman
Reading Age: 8 – 12
Print Length: 73 pages
Grade Level: 3 – 4
Discover a world of possibilities and learn to invest in stocks.
Go! Stock! Go! was created as the first truly easy-to-read book on stocks, finance, investing and more for kids.
Go! Stock! Go! is a market-savvy storybook that will quickly make you the coolest parent, teacher, or grandparent on the block. This informative explanation of investment principles and strategies is jam-packed with entertainment value.
It employs an entertaining "Dr. Seuss" style so it's super simple–higher concepts are illustrated in vivid detail with helpful analogies that children will easily understand.
Plus there's an advanced section "Let's Talk Stock" for when you want to explore complex ideas. Whoever you're trying to reach–from early teens to guys who've been at this investment game since the Crusades–this is the one 'go-to' investment book for all ages.
---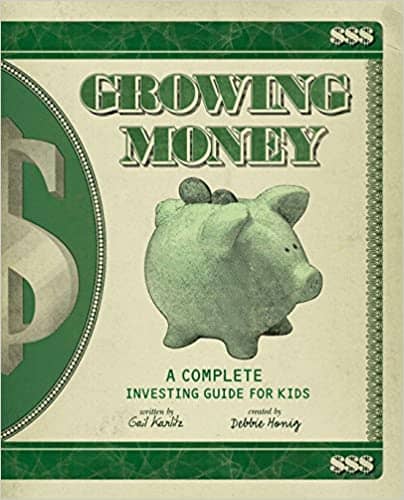 Author(s): Gail Karlitz, Debbie Honig
Reading Age: 8 – 12
Print Length: 144 pages
Grade Level: 3 – 4
There are many different ways to make money grow. That's what this book is all about. You'll learn about savings accounts, stocks, bonds and mutual funds as well as how to pick stocks right one for you.
The book talks about the different kinds of things you should think about when making money decisions.
Though, the book cautions you not to let anyone think for you and that you should do exactly what you want to do with your money. You and your parents should always use your own judgment.
---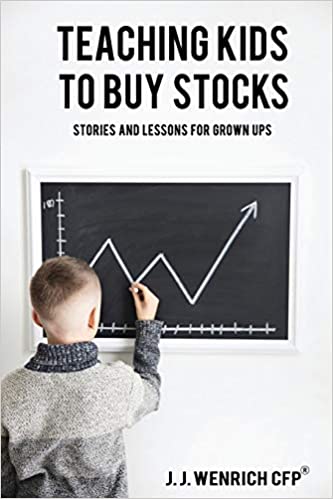 Author(s): J J Wenrich
Reading Age: 8 – 12
Print Length: 188 pages
Grade Level: 3 – 4
You've probably heard your parents talk about stocks, but do you know how they work?
Where does the money go and what makes it worth more or less than other investments?
Do you think stocks are weird looking pictures that don't look like anything at all? You're not exactly wrong.
But stocks represent a piece of ownership in running a company! And they can also make lots of money for you if the stock is right! So why don't we teach our kids about this very important investment opportunity too?
Some will tell you that stocks and the stock market are only for grown-ups because stock trading risks kids may face could be too much for them to understand.
Maybe so…but maybe by teaching kids to invest in stocks, we in turn provide them with an invaluable lesson: The power and importance of investing, which can be applied to any other investment opportunity they face in life.
It's worth it for us all to understand these lessons.
This book is for those who know little about stocks. The author will teach you what you need to know. This book simplifies the stock market and stock research in a way that anyone can understand.
The essentials for monetizing a lemonade stand are the same as the business basics you learn from this book.
Regardless of where you are in your investing life, you will find this book both entertaining and educational.
Investment Books for Teens
---
Author(s): James McKenna, Jeannine Glista, Matt Fontaine
Reading Age: 10 – 14
Print Length: 144 pages
Grade Level: 4 – 8
Earn money through your first job, or starting a business.
Save and invest so that you don't fall into the trap of constantly spending more than you should. The best way to do this is by using the most powerful force in the financial universe: compound interest!
That's right–all it takes is understanding and putting into practice a few simple strategies for making money now, saving it later, and investing wisely until the next thing you know—you've become a bona fide financial whiz on the road to $1 MILLION!
You learned how to turn money into more money!
Don't spend all your earnings today; save up those pennies because they'll lead there soon enough. Oh, also? It pays (literally) to be wise with where your hard-earned money goes.
---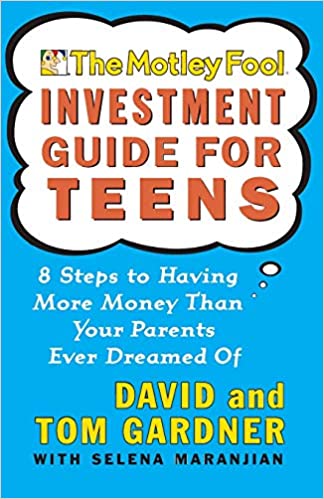 Author(s): David Gardner, Tom Gardner
Reading Age: 13 – 17
Print Length: 256 pages
Grade Level: 10 – 12
Are you tired of hearing about triple and quadruple your money in a few weeks? The Motley Fool has made investing a snap through their investment newsletter, stock advisor website, books, podcast and television show.
They've now taken all that knowledge to help young investors with the perfect first steps into the grown-up world: lead from the front without being put off by Bernie Madoff or Enron.
The Motley Fool Investment Guide for Teens will teach you how to grow up financially healthy by following these easy eight steps:
1) Set Goals (and Reach Them)
2) Make and Save Money
3) Be Smart About Your Money
4) Avoid Financial Blunders
5) Know What to Expect
6) Your Net Friend: The Mutual Fund
7) Actually Invest!
8) Learn Together
---
Author(s): Alan John
Reading Age: 7 – 15
Print Length: 130 pages
Grade Level: 3 – 10
Teenage investing, regardless of the age they are at when it starts, will have great long term rewards due to compounding interest.
This book, written by a fellow teen, covers everything a teen will need to know to understand and succeed in the stock market, but also on topics like teenage money management, earning money and saving it.
As well as discussing concrete, real-life examples, the book also explores the top strategies used by investors. The author wants the reader to achieve financial independence, no matter who you are, no matter your age and no matter the amount of money you have.
You can invest with little money and this book will help you do just that.
Investment Books for Young Adults
---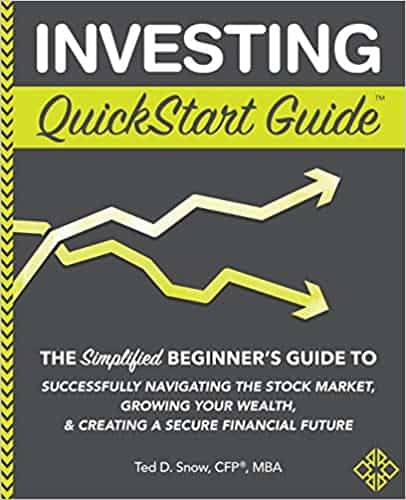 Author(s): Ted D. Snow
Reading Age: 18+
Print Length: 203 pages
Grade Level: 12+
Ted Snow is good at making things clear. He teaches people new things and makes them think about what they know. People who are new to investing or people who have been there before, they will like the quick start guide. It has unique insights.
In the 30+ years of Snow's finance career, he has tried strategies for success, failure and everything in between. Snow has a practical investment philosophy and this book explains how to do it.
Most people who are millionaires simply put into practice a few simple strategies. One way to do this is by becoming more familiar with the insights of Warren Buffett, Peter Lynch and others.
Unlike most investing books on the market, Investing Quick-Start Guide is as comprehensive as it is easy to read.
Investing QuickStart Guide is Perfect For:
Companion to The Intelligent Investor!
Stock Market Education for Teen & Kids!
Beginners with Zero Prior Experience!
Experienced Investors who Want to Go to the Next Level!
Discover the Secrets of Successfully Investing In:
Stocks! (Including Dividend Paying Stocks!)
Mutual Funds!
ETFs!
Bonds!
Index Funds!
REITs!
Commodities!
Investment Books for Adults
---
Author(s): Howard Marks
Reading Age: 18+
Print Length: 248 pages
Grade Level: 12+
Legendary investor Howard Marks is chairman and co-founder of Oaktree Capital Management, which has $100 billion under management.
He invests with a value-based approach, meaning he looks for underpriced securities in the market and buys them with the hopes of returning to a fair market valuation.
This adds uplift to his expected returns because he sees these securities as trading at a discount.
For the world's leading value investors, he is sought after and his client memos are full of insightful commentary and a time-tested fundamental philosophy.
This book compiles many of those client letters into one place and tells a useful set of stories and observations about the market, our behavior, and the overall investing landscape.
The Most Important Thing explains the keys to successful investment and the pitfalls that can destroy capital or ruin a career.
Utilizing passages from his memos to illustrate his ideas, Marks teaches by example, detailing the development of an investment philosophy that fully acknowledges the complexities of investing and the perils of the financial world.
Mark echoes the sentiment of countless individuals in today's turbulent financial marketplace.
His volume has much to offer, and his personal insight is invaluable.
How Can My Child Start Saving Money?
---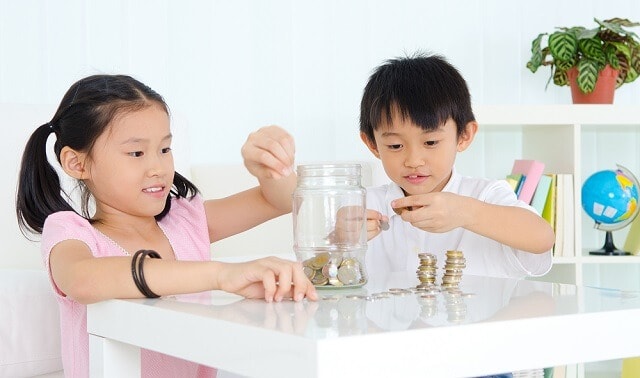 After reading a pick from this investment books list, your kid likely wants to start engaging with money more often.
Many of these books talk about the importance of working to earn money and how it instills a sense of accomplishment when you work for it.
Therefore, you don't want just to give it to them because you're trying to teach my kids the value of a dollar.
Teaching our children financial responsibility is important and giving them an allowance isn't enough. They need real world experience with how banks work so they can learn about saving their own money and budgeting responsibly.
Your child needs a child bank account with a debit card! With banking apps for kids and teens, you'll be able to:
monitor everything from online or on your phone
set spending limits for each week based on age (and adjust as needed)
pay directly out of your checking or savings account when needed without having to worry about cash or checks!
help them manage their money with a debit card for kids and teens
Plus many don't have a minimum balance requirement. So, even if your kid spends every penny he gets in one week, he won't get charged any fees next month when he has nothing left!
It's easy to open an account and you can take advantage of the programs that offer incentives like:
Monthly or weekly allowances
Goal-setting for saving
Managing money
You might consider opening a prepaid debit card with the best kid's debit card company, Greenlight. Read more below to learn more about what it is and how it works.
Greenlight
---
Available: Sign up here
Price: Free 1-month trial, $4.99/mo after
App Store Rating: 4.8
Greenlight provides parents control over where their kids can spend money by limiting the stores where their cards work. Parents can get alerts when money is spent on the Greenlight debit card and for how much.
Further, parents can open a custodial brokerage account to get their kids investing in stocks and index funds for the first time.
Greenlight works like a prepaid debit card, allowing you to transfer money onto the card for your child to pay for expenses at approved locations.
You can choose how much money to load onto the card and your child will be cleared to make approved purchases so long as a money balance backs up the card.
Greenlight charges $4.99 per month for up to five kids. Replacement cards cost $3.50 each but are free the first time. If you need to replace your card quickly, you can get express delivery for $24.99.
This company also offers a personalized card for $9.99/year with your own photo or design. Greenlight doesn't offer interest but you may set up "parent-paid interest" between you and your child where you foot the bill and pay interest on accounts for up to five kids.
If your child asks for extra money to get added to the card, you can have them take a photo of the purchase they want to make and receive your approval. This gives you control and allows kids to discuss why a purchase either is a good or bad idea.
If your child has a job, they can add their own funds to the card as well.
The Greenlight debit card is a good choice for parents looking to teach their kids the importance of saving money and making prudent financial decisions.
This financial product can be an effective learning tool for helping kids to understand why saving should be a priority as well as to help parents simplify paying an allowance or tracking chores.
It's also a rapidly growing app many parents have come to use for raising financially-smart kids.
The Greenlight Mastercard Debit Card offers the best combination of features among all cards we reviewed, including its simple mobile app. Who says kids can't have their own debit card? Nowadays, there are plenty of options for parents and our top choice is Greenlight.
Read more in our Greenlight Card review.
Related: 11 Best Allowance and Chore Apps for Kids [Easier Family Life]
How Can My Child Start Investing Money?
---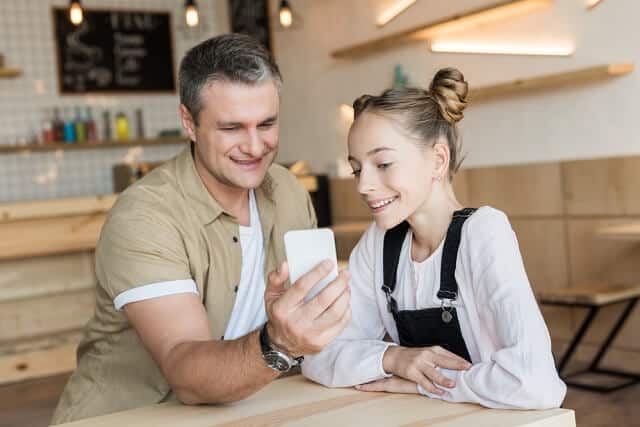 Kids need to invest through a custodial account to buy stock. They can't buy stocks on their own.
Kids can invest in the stock market, though they need help from a parent or guardian.
The only way for kids to invest is through custodial accounts, meaning that a parent or guardian must open these types of investment accounts for children.
Custodial accounts come in two flavors:
UTMA (Uniform Transfer to Minors Act) – These accounts allow a custodian to invest in traditional assets like stocks, bonds, ETFs, mutual funds and related securities.
UGMA (Uniform Gifts to Minors Act) – This type of custodial account can be used in a variety of ways, which include alternative investments. Along with their traditional uses like financial assets and investment vehicles, UGMA custodial accounts can also be used to store items such as property deeds, automobiles and valuable art collections.
You can open this account as early as your child enters this world and gift up to $15,000 per person ($30,000 per couple) per year into the account.
Although, be aware: gifts made into custodial accounts are irrevocable. This means once you add money to the custodial account in order to buy a share, the ownership of that money becomes solely for the purposes and enjoyment of the beneficiary.
By using a custodial account to invest for your kids, this will keep their attention and give them a reason to track stocks and monitor portfolio performance. You have several investing options for kids, teens, and young adults.
Investing can start children off on a sustainable financial path if done correctly and with care.
What Should I Look for in a Custodial Account?
---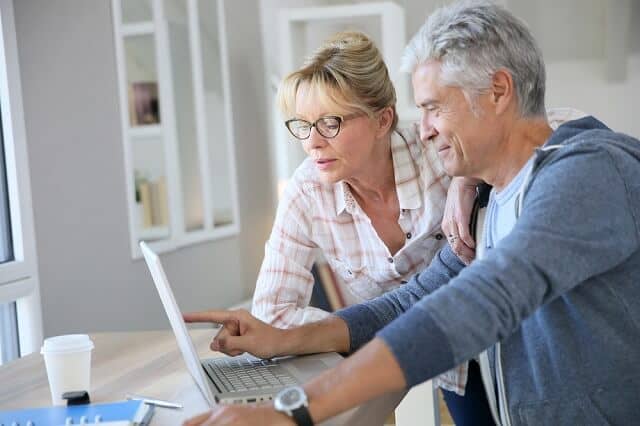 There is no universal agreement over the "best" account for you, but there are a few things that can help with making decisions and understanding which will be best for your individual financial situation.
Fees. This is one of the most important things to decide when you are choosing an account. Most custodial accounts have low or no fees if you are a customer of the brokerage company. You may find that some stock brokers charge trading commissions while others charge a monthly fee and act as a free stock app within the account. Some even offer free stocks for signing up in the form of shares or a sign up bonus. Consider your preferred model.
Account Minimums. Before opening a brokerage account, look into the minimum deposit required and if the investment still requires maintaining the lower balance after investing your money.
Investment Options. You'll also want to think about the types of investment options you'll have available. Some custodial accounts offer a wide range of investment choices while others provide guardrails with fewer choices but simplified offerings.
The best investing apps for beginners focus on simplicity, functionality and ability to grow with the investor. Investing apps can be a one-stop-shop for everything finance related.
These mobile applications provide services to help manage your financial life, including investment guidance for children.
Readers find that consolidating tasks by generating a grid or to-do list on paper, or using an app that stores all of your items in one place helps reduce the anxiety of straddling several platforms.
Below are all the investing apps to consider for investing in stocks with your kids through a custodial brokerage account. Some only allow the ability to invest in index funds as a means for placing guardrails on your kids' investments.
What is the Best Way to Invest $1,000 for a Child?
---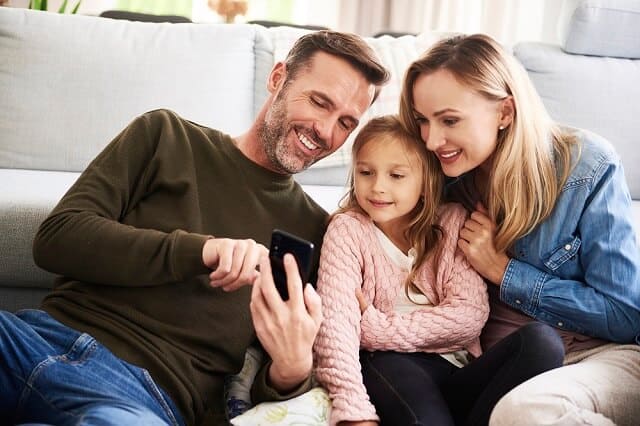 This article covers investing books for kids, teens and young adults. Many of the books talk about the importance of investing not only in individual stocks, but also index funds.
These investments are one of the best ways to invest $1,000 for a child. These instant diversification investment products offer low-costs and broad diversification.
Index funds avoid uncompensated risk, concentration risk and carry lower volatility than individual stocks.
Consider some of the apps above that offer index fund investing as the primary means for investing because these funds carry significant financial return potential over several years.
Further, look into opening banking apps for minors and choosing between the best debit cards for kids to further them along the learning curve of their personal finances.
---
About the Site Author and Blog
In 2018, I was winding down a stint in investor relations and found myself newly equipped with a CPA, added insight on how investors behave in markets, and a load of free time.  My job routinely required extended work hours, complex assignments, and tight deadlines.  Seeking to maintain my momentum, I wanted to chase something ambitious.
I chose to start this financial independence blog as my next step, recognizing both the challenge and opportunity.  I launched the site with encouragement from my wife as a means to lay out our financial independence journey and connect with and help others who share the same goal.
Disclaimer
I have not been compensated by any of the companies listed in this post at the time of this writing.  Any recommendations made by me are my own.  Should you choose to act on them, please see the disclaimer on my About Young and the Invested page.