Investment newsletters can be valuable to investors at every level of expertise. There are endless sources of financial news and nobody has time to become an expert on every stock out there. That's especially true since stocks fluctuate frequently. 
Investment newsletters for buying stocks can keep you informed without a significant time commitment. There is no shortage of investment newsletters for you to choose among. 
This article will go over some of the best investment newsletters available, provide suggestions on when to buy stocks these newsletters recommend and more.
What is an Investment Newsletter?
---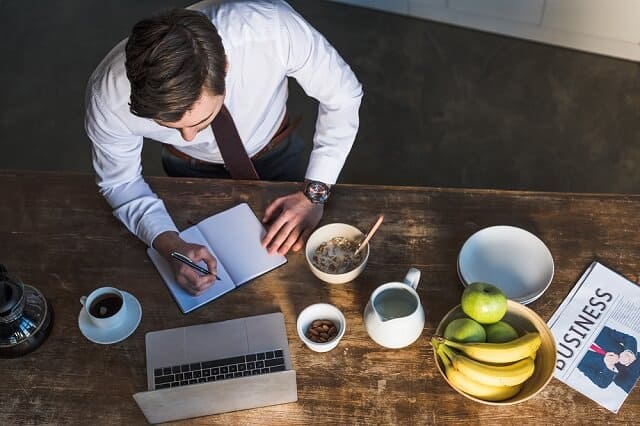 Investment newsletters typically include investment recommendations, such as certain stocks to consider buying or selling. The recommendations come from either a well-known and respected investor or a team of them. 
Often, investment newsletters also contain recent stock market news and other financial information that doesn't make a direct recommendation. 
All of the information is designed to give readers a better understanding of the current market trends and aid them in making investment decisions.
What Makes for the Best Investment Newsletters?
---
Take into account the following factors when choosing an investment newsletter service.
→ Proven Track Record.
Choose an investment newsletter that outperforms across long periods of time. You want a service that chooses investments that earn a great return, meaning better than similar companies or a comparable index. 
You want a transparent service that shows not only how their picks perform, but how the service works to choose stocks or sectors for your investment consideration.
You'll also want to avoid any investment services that come with hidden fees or those that seem to have secret sponsors. 
Further, these regular newsletters shouldn't just tell you which stocks are likely to outperform the market, but also why they have a high likelihood of rising as well. 
Finally, any recommendations made by the service should come backed by cold hard facts and analysis. These data points and original points of view should mention actionable signals, which tell us why a price will move.
→ Replicable Trading Capabilities.
The recommendations made must be replicable by you. If only the biggest investors can act on these investment recommendations, you likely shouldn't subscribe if you want to deploy your own capital.
This happens because your returns will never compare to the other stock market players with more capital to invest at advantageous pricing and times.
→ Low / Worth the Cost.
When targeting an investment newsletter, you'd want it to pay for itself at a minimum. This means you'd want the added returns to your portfolio to outweigh the cost of the investment picks.
In a perfect world, the newsletter would not only recoup the cost, but increase your profit potential. All things equal, the more alpha you can earn for the lower price, the greater your overall profit margin. 
At the end of the day, the quality of recommendations received far outweighs the cost and quantity.
→ Educational.
You'll also want to learn some new information about investing along the way. Aside from having a short-listing of stock picks delivered to your inbox, you want to learn about the market and the stocks trading on them.
This will educate you on how to conduct your own due diligence and extend your own capabilities for examining stocks worth buying.
1. Motley Fool Stock Advisor – Best Stock Newsletter for Buy and Hold Investors
---

Motley's Fool Stock Advisor is the best investment newsletter available when considering its stellar performance record and low-cost.
Motley Fool is widely known in the financial world and they have multiple newsletters for investors. Their Stock Advisor newsletter is created to be a balanced stock newsletter with many dividend and value stock picks.
They provide exposure to several industries, such as energy, transportation, industrials, and financial services. It also contains stocks more associated with growth investing, such as tech and healthcare. 
This newsletter is a great option for investors looking to buy low and sell high down the road. The price is $99 per year and you can get a full refund if not satisfied in the first 30 days.
2. Motley Fool Rule Breakers: Best for Long-Term Investors Looking for Growth Stocks
---

Also ranking at the top of this stock investment newsletter list is another service from Motley Fool. If you're a long-term investor looking for growth stocks, Rule Breakers is a good fit for you. 
The stocks in this newsletter carry more volatility and target higher growth potential than Motley Fool Stock Advisor. 
Rule Breakers suggests a new stock and their five best buys each month. These tend to be small and mid cap stocks, often in the tech and biotech sectors. 
They also try to focus on stocks that have a sustainable advantage over their competitors. 
According to their website, Rule Breakers has had over 3X a higher return than the S&P 500 over the last 15 years. 
This best stock picking service costs $99 per year and comes with the same refund guarantee as Stock Advisor.
Our Stock Prediction App Pick
Motley Fool | Rule Breakers
Motley Fool Rule Breakers is an investment advisory service which provides insight and recommendations on market-beating growth stocks and businesses which are poised to be tomorrow's stock market leaders.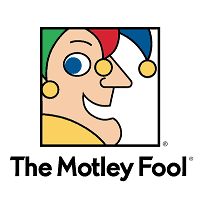 3. Trade Ideas – Best for Self-Taught Investors
---
Available: Sign up here
Price: $17/mo for TI Strength Alerts; Trade of the Week Newsletter for Free
The Trade Ideas service provides AI-powered virtual trading assistance and analysis in addition to alerting services.
You can receive price alerts through their Standard and Premium services as well as by subscribing to the company's TI Strength Alerts index newsletter for $17/month.
This gives you 5 new trade ideas in your inbox from the company's model portfolio every Sunday night.
They also offer a free Trade of the Week newsletter highlighting a stock pick they have identified for subscribers.
Trade Ideas' technology uses a different scan each week to find unusual trade activity. 
For example, they may detect a high short float % in a stock or industry, which often leads to short squeezes, such as what happened with GameStop. 
Real people curate scan results before any recommendations come available through the service. 
You'll also learn of how the service picked the trades for all their alerting newsletters, why they believe they will perform well and how to find similar trades on your own. 
The best part about their newsletters is that they offer a premium version for $17/month and a lower-level version for free!
Consider signing up to the newsletters and then upgrading to a full-subscription to upgrade your stock trading.
4. Benzinga Premium – Best for Day Traders and Real-Time Alerts
---
Available: Sign up here
Price: 2-week free trial, $99/mo for Basic – $177/mo for Essential
In 2020, the average return per trade from the Benzinga Premium newsletter was 42.22% and 80% of the recommended trades had a net gain. 
Each email contains details on exactly how to execute a suggested trade, an expected timeline, and a stop loss recommendation. 
It also includes a link to a full analysis of the trade with a video explanation so you can understand why the service chose each stock. 
Subscribers receive two stock ideas each month for an annual price of $97 per year.
5. The Maley Report – Best for Comprehensive Investment Analysis
---

The Maley Report offers actionable stock investment insights based on a confluence of factors and analysis.
Matt Maley spent over 35 years in Wall Street's trading desks before becoming a market strategist at Miller Tabak + Co, where he's been for ten years. 
Using his expertise, he combines macro, technical, and fundamental analysis to form a complete picture of what's happening in the stock market. 
He shares this information with his subscribers through an activity feed, blog posts, resource page, videos, and email newsletter. The price for it all is $49/month or $490/year (17% discount).
If you're not satisfied within 30 days, you can receive your money back.
6. AAII Income Investing – Best Income Investing Newsletter
---

Available: Sign up here
Price: $2 full trial for 30 days; $199 for 1 year, $359 for 2 years, $399 for 3 years
AAII's Dividend Investing service handles a lot of the research and analysis for you when it comes to income investing. The services uses a proprietary stock-screening and selection process to target dividend-yielding stocks that combine yield and asset quality.
The service also analyzes the company's management team to make sure it is committed to making consistent and increasing dividend payments now and in the future.
They look for long dividend-payment track records and financials that can support them going forward, among other factors.
Details:
– Target portfolio includes a mix of both GICS Sector (Consumer Staples; Financials) and Geographical Exposure (US Markets) with an emphasis on equities from sectors associated with healthy cash flows such as Utilities or Health Care Services
– AAII's model Dividend Investing portfolio is managed using AAII's best practices in order to minimize risk while generating higher income potential
Start your full 30-day trial for just $2 and see if it is a worthwhile income investment subscription for you.
7. AskFinny – Best Investment Newsletter for DIY Investors
---

Available: Sign up here
Price: Free 7-day trial, then $8.33/mo (charged yearly)
Finny's mission is to "make learning about personal finance ubiquitous and easy." 
AskFinny wants to give everybody the opportunity to improve their financial literacy, so they break down complex financial information into the basics. 
The stock analysis app contains money guides, stock market research tools, answers to financial FAQs, personal finance quizzes, and a twice-weekly newsletter called The Gist. 
The Gist, which comes out every Tuesday and Thursday, covers money and investing trends and teaches subscribers how to make more money. 
You can also email them questions you would like answered in the newsletter. 
Don't confuse AskFinny's The Gist with a sports newsletter by the same name or your financial advice will turn into sports news. 
The newsletter and website resources come free while access to the app amounts to $8.33/month, charged annually.
8. Morningstar – Best for Fundamentals-Driven Investors
---
Available: Sign up here
Price: Free 14-day trial and then $199 for 1 year; $339 for 2 years; $439 for 3 years; or $23.95 monthly
Morningstar has earned a reputation for having an independent point of view and for providing valuable information and insight to individual investors.
Morningstar has four different newsletters, including:
StockInvestor

– Targets companies they believe to trade at less than their intrinsic value. 

FundInvestor

– A fund for individual investors interested in fund

investment vehicles

.

DividendInvestor

– Targets dividend

income investment

strategies and invests in a portfolio invested in accordance with a current income and income growth from stocks strategy. 

ETFInvestor

– Provides information to individual investors interested in exchange-traded funds (ETFs).
Morningstar grades all stocks holdings based on six main criteria, including:
Star rating

Moat

Moat trend

Stewardship

Fair value

Fair value uncertainty



The service offers two portfolio types: the Tortoise and the Hare, both of which aptly receive their names from the fable story. 
The Tortoise, while less aggressive, focuses on businesses with strong balance sheets and durable competitive advantages. Over time, these stable businesses should perform well and result in sustainable returns.
The Hare, the more aggressive portfolio, looks at fast-growing companies. While these companies carry higher risk, they also carry higher reward.
Subscribers receive an in-depth monthly issue that discusses recent trades, performance, and news about both portfolios. 
Morningstar also offers a weekly summary email with news on the holdings. 
An annual digital subscription to this investment research website costs $145. To have both a print and digital subscription costs $165.
9. Zack's Investment Research – Best Stock Newsletter for Daily Recommendations
---
Over 800,000 investors take advantage of  Zacks' free investment newsletter. 
Subscribers receive morning briefings on market developments, including the popular Zacks' Bull Stock of the Day. 
According to Zacks' website, the Bull Stock of the Day has an average gain of +25.41% per year. 
Users who enjoy the newsletter often choose to invest in Zacks' other services, such as Zacks Premium ($249/year), Zacks Investor Collection ($495/year), or Zacks Ultimate ($299/month).
Zacks Trade | Built for the Active Trader
Self-described as a trading service for serious traders
Zack's Trae offers competitive margin rates, thorough research and useful trading tools on the Zacks Trade Pro platform

10. Finimize – Best for Daily Digests of Finance News
---

Available: Sign up here
Price: Daily Brief is Free; Premium costs $79.99 annually
Finimize keeps its Daily Brief newsletter emails short (usually fewer than 500 words) and engaging. 
The service breaks them up into three sections of 
"What's going on?" 

"What does this mean?" 

"Why should I care?" 
It uses a casual, humorous tone to summarize recent financial news and links to further reading material. 
Finimize doesn't directly tell you stocks to buy or avoid, but rather gives you information to make your own decisions. 
Subscribers receive an email each weekday for free. If you like Finimize's style, you may choose to sign up for their premium services, such as recorded audio of their content, meetups, and more detailed reporting. 
Premium services cost $79.99 annually after a weeklong free trial.
Should You Buy Monthly Recommendations from These Newsletters?
---
Start small and cautious with recommendations from these newsletters. 
Consider following along with a paper trading account available through free stock trading apps. 
These accounts, also referred to as a simulated trading account, allow you to place trades without placing actual skin in the game. 
Apps like Webull, a trading app like Robinhood, offer this functionality for free. 
By using this free service, you can see how the recommendations of these investment newsletters perform relative to the market. 
If the newsletter builds your trust, you can start investing real money in small amounts before investing more significant dollars towards recommendations.
Always Perform Your Own Due Diligence
---
Never let one single source dictate your stock investing choices. When one of the stocks recommended by a newsletter sounds promising, conduct your own further research on it. 
Only after performing your own due diligence should you invest. The more money you consider investing, the more stock research you should conduct. 
Consider pairing some of the best investment research sites to your newsletter service to get the most in-depth and objective view of the stocks recommended.
You can also combine these subscriptions with the best investing apps for beginners, allowing you to invest in the market with ease.
Should You Invest in Individual Stocks?
---
Most of my investment money is in index funds and I don't have plans to change this anytime soon. 
I still recommend having passive index fund investments as the majority of your portfolio. 
However, I do hold a small amount of money in growth stocks in my investment accounts in hopes of them outperforming the market. 
Adding individual stocks can add alpha to your portfolio. Over time, even an additional 2-3% added return per year can create massive gains in your portfolio value. 
So, yes, it can be worth it to invest in individual stocks, but I feel holding too much can carry a significant level of risk. 
As a result, I strongly encourage low-cost index funds to serve as the foundation of your portfolio.
Best Investment Newsletters, Subscriptions & Sites
---
The newsletters mentioned here are some of the most reliable available. 
Depending on your investment plans, it doesn't hurt to sign up for multiple if they interest you (especially since several are free). 
Just remember that investment newsletters should be one part of your research and not the sole decider of all of your investments.
Disclosure: We scrutinize our research, news, ratings, and assessments using strict editorial integrity. In full transparency, this company may receive compensation from partners listed on this website through affiliate partnerships, though this does not affect our ratings. Learn more about how we make money by visiting our advertiser disclosure.
Invest, manage and plan your money with confidence
Start here with useful resources delivered direct to your inbox