Disclosure: We scrutinize our research, news, ratings, and assessments using strict editorial integrity. In full transparency, this company may receive compensation from partners listed on this website through affiliate partnerships, though this does not affect our ratings. Learn more about how we make money by visiting our advertiser disclosure.
As a discerning investor, you cull through useful information regularly through perusing stock news apps, research reports and other valuable information.
Being a data-driven investor myself, I have my favorite investment research software, sites and apps I use to source my best stock picks—many tools of which I plan to share with you today.
By leveraging these powerful investment tools, you should gain an investing edge and make informed decisions with how you deploy your capital. Among my personally-tested picks are Motley Fool's Stock Advisor and Rule Breakers services, two of my top recommendations. 
I subscribed to them during graduate school and surfaced some diamonds-in-the-rough which allowed me to buy at low prices, hold for a few years and eventually sell these appreciating assets to buy my first place: a condo in downtown New Orleans.
I still utilize these services for reliable data, opinions and stock ratings to select the individual stocks I choose to hold outside of my portfolio of index funds.
What are Stock Investment Research Websites & Software?
---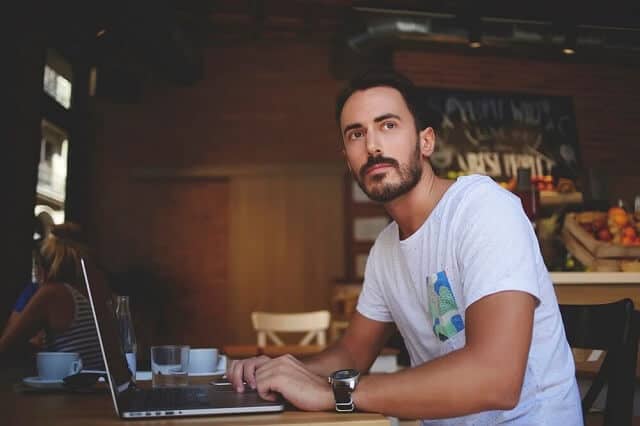 When conducting stock research and analysis, your due diligence falls into two broad categories: fundamental analysis and technical analysis.
The former examines a company's characteristics to arrive at a fair market value while the latter focuses on price and volume activity in a stock to time your entry or exit.
When conducting fundamental analysis, you use several tools to measure a company's health and financial performance as well as making estimations about you project the stock to perform in the future.
You also want to consider the company's management, competitive advantages, competitors and markets in which they operate.
For technical analysis, this means measuring the activity and pricing action seen in a stock. This studies market supply and demand as well as using short and long-term stock signals to predict where a stock will go in the future.
Both of these types of analysis get employed by useful stock investment research software, sites and apps. They compile this information, parse through what is and isn't relevant and ultimately make recommendations after screening out several stocks.
What are the Best Investment Websites?
---
When looking to make an informed investment with upside potential, you'll want to consult some useful investment sites to gather information and draw investment rationales.
This means using trusted sources that gather information, news stories, data and possibly investment recommendations.
The best investment sites provide actionable information for you to make informed decisions. Things like real-time data, stock analysis tools and employable advice.
You don't necessarily need all of these to rank as one of the best investment resources, but they should provide a compelling value proposition.
The following list of the most indispensable stock market research sites, software and apps should help you to narrow down your search with reliable data.
1. Motley Fool Rule Breakers
---
The Rule Breakers product focuses on aggressive investors who target high growth stocks. The stock investment site aims to help you discover market-beating growth stocks and learn which businesses will become tomorrow's stock market leaders.
The service famously recommended companies like Amazon, Tesla, Netflix and others before they became the household names we know today. They targeted these companies early and continued to recommend them over time as more investors joined their service. 
This stock advisor website sends an e-mail every Thursday with their newest recommendations at the following cadence:
Second Thursday of the month – One specific, detailed New Stock Recommendation where the Rule Breakers team outlines the full case for their latest stock recommendation
Third Thursday of the month – 5 Best Buys Now, a short listing of previous Motley Fool recommendations the service feels still provide upside appreciation potential
Fourth Thursday of the Month – New stock recommendation, just like on the second Thursday (two new stocks per month)
How Has Motley Fool's Rule Breakers Performed?
Over the past 15 years, Rule Breakers has more than tripled the S&P 500, beating many leading money managers on Wall Street. Their results speak for themselves and easily justify the affordable price tag of $99 for the first year.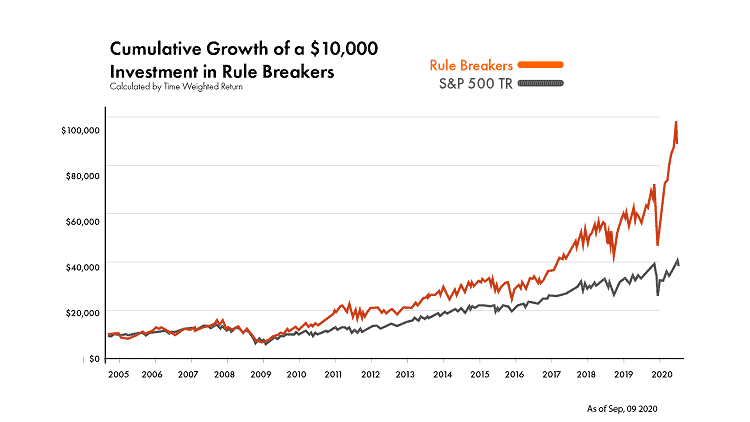 Consider signing up for Rule Breakers service and investing in these growth companies with a paper trading account. If you're not satisfied with the service after signing up, they offer a 100% refund within 30 days of purchase.
Our Stock Prediction App Pick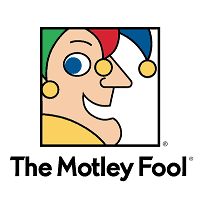 Motley Fool | Rule Breakers
Motley Fool Rule Breakers is an investment advisory service which provides insight and recommendations on market-beating growth stocks and businesses which are poised to be tomorrow's stock market leaders.
$99 for 1st year
2. Motley Fool Stock Advisor
---

Like #1 on this list, this service also comes from Motley Fool. Simply put, Motley Fool's signature product, Stock Advisor, aims to provide you one thing: top picks for market-beating stocks from the site's co-founders.
The service espouses my favorite, plain vanilla trading style: buy-and-hold.
Likely of little interest to many day traders, this long-term orientation when invested in the right stocks can produce exciting longer-term returns that outperform several trading strategies. It does so with little active portfolio management beyond doing your research upfront.
Of the two services offered by Motley Fool (Rule Breakers, previous), Stock Advisor is my pick of the bunch if you want consistent performance with less volatility.
The investment newsletter and service sends recommendations for "Steady Eddies" and potential high-flying stocks the service believes provide financially sound fundamentals.
Preferring to stick with companies that outperform steadily over time, Stock Advisor offers stock picks with investment rationales, research and information to inform you of your investments.
How Has Motley Fool's Stock Advisor Performed?
As a subscriber, you're granted access to their history of recommendations and can see for yourself how they have done over the years.
According to their website, the Motley Fool Stock Advisor stock subscription service has done five times better than the S&P 500 over the last 17 years.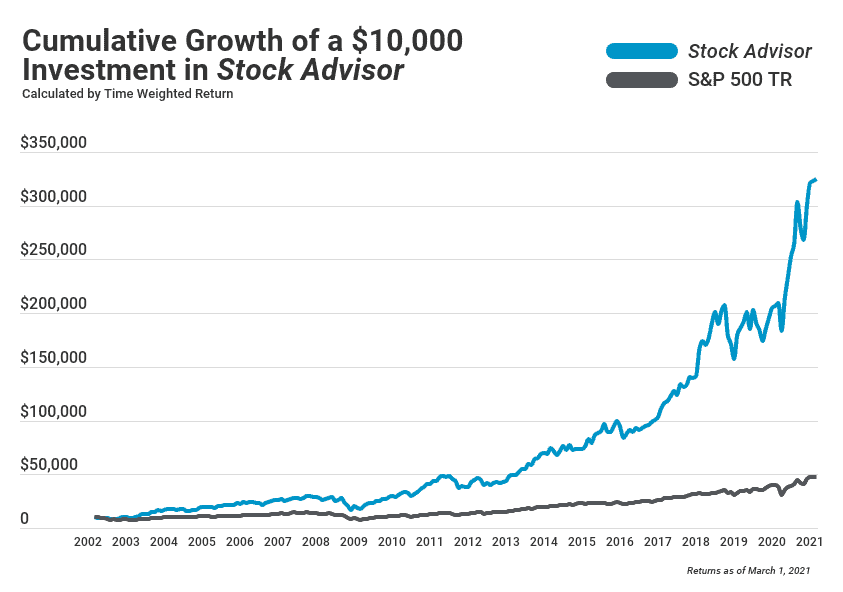 What to Expect from Motley Fool's Stock Advisor:
The Stock Advisor service provides a lot of worthwhile resources to subscribers.
"Starter Stocks" recommendations to serve as a foundation to your portfolio for new and experienced investors
Two new stock picks each month
10 "Best Buys Now" chosen from over 300 stocks the service watches
Investing resources with the stock picking service's library of stock recommendations
Access to community of investors engaged in outperforming the market and talking shop
The service costs $99 per year and has a 30-day membership refund period. Consider signing up for Stock Advisor today.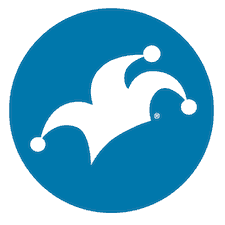 Motley Fool | Stock Advisor
Motley Fool Stock Advisor provides a list of five stocks they believe deserving of your money today. Stock Advisor also lists "Starter Stocks" they believe should serve as a portfolio's foundation.
$99 for 1st Year
3. Trade Ideas
---
Available: Sign up here
Best for: Day traders and long-term investors
Price: Trade of the Week Newsletter: Free; $2,268 / year, $228/mo for Premium; $1,068 / year, $118/mo for Standard
Trade Ideas employs an artificial intelligence-powered assisted named Holly. This AI becomes your virtual research analyst who never sleeps and instead sifts through technicals, fundamentals, social media, earnings and more to pick stocks as real-time trade recommendations.
Holly stays busy, too. She runs over 1 million simulated trades each morning before the markets open with more than 70 proprietary algorithms to find you the highest probability, risk appropriate opportunities to invest in stocks.
Trade Ideas doesn't stop there, though. You can use these trade ideas proposed in real-time through a live simulated trading room. This allows you to demo the investment research software's picks without risking your own money.
The powerful service allows you to access real-time streaming trading ideas on simultaneous charts to learn how to trade into risk-reward balanced trades. You invest and learn at the same time.
Where Trade Ideas Excels
Where Trade Ideas excels is not only giving you the data and ideas you haven't seen elsewhere, but also how to manage your money. The rules-based virtual trading room on every chart plays for both long-term investors as well as active traders.
As the market evolves, Trade Ideas' software adjusts levels and the trading plan to match. The best part? You can learn how to do all of this without risking your principal through a real-time simulated trading environment.
After you've grown comfortable with the service, you can choose to go live with the trade ideas and start investing real money by connecting directly through a brokerage like Interactive Brokers, TD Ameritrade and E-Trade.
How Does Trade Ideas Find Stock Picks?
Trade Ideas' technology uses a different scan each week to find unusual trade activity. For example, they may detect a high short interest % in a stock or industry, which often leads to short squeezes, such as what happened with GameStop.
Real people curate scan results before any recommendations come available through the service. You'll also learn how the service picked the trade, why they believe it will perform well and how to find similar trades on your own.
The service carries a hefty price tag with plans starting at $1,068 per year for the Standard subscription. For the full Holly experience, you'll need to upgrade to their $2,268 Premium plan.
Though, for these prices, you get access to what is likely the best pieces of investment research software on the market. If you've got a lot of capital you plan to place at risk, this investment is a no brainer.
Consider starting your Trade Ideas subscription with no contract involved. Cancel anytime.
Best Day Trader Stock Service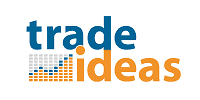 Trade Ideas | Your Coach and Partner for Navigating the Stock Market
Trade Ideas is a stock market app that teaches you how to trade and invest
Using a simulated trading platform, you can learn how to trade and invest without risking actual money
The service offers a free newsletter and also AI-powered automated trading for premium subscribers
Limited Time: Get a ticket to "Test Drive" Trade Ideas between August 9 - 20 for $11.11 to enjoy all Premium features as a non-subscriber; receive 25% off after completion*
Sign Up Now
* See full terms on Test Drive ticket and 25% discount on Trade-Ideas' website; offer available July 28 - August 13, 2021
4. TradeStation Analytics (Free w/TradeStation Brokerage Account)
---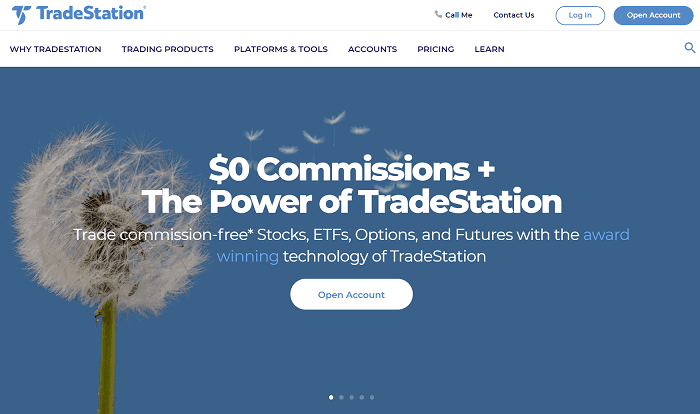 Available: Sign up here
Price: Free w/TradeStation brokerage account; Otherwise, $99 for non-professionals and $199 for professionals for standalone Analytics
TradeStation is a powerful trading platform which comes with analytic tools useful to seasoned professionals and new traders alike. The platform comes equipped with brokerage services and trading education resources recognized by respected industry reviewers.
If you open a TradeStation brokerage account, you can use the company's robust TradeStation Analytics platform for free. TradeStation helps you analyze stocks, options, ETFs, stock futures, and crypto markets.
You have access to backtesting, historical intraday data, and extensive charting capabilities.
If you'd like to purchase the analytics software without using the platform for making your trades, you can pay a monthly fee of $99 for non-professionals and $199 for professional subscribers. 
TradeStation | Claiming a Financial Edge
TradeStation is a powerful trading platform which comes with analytic tools useful to seasoned professionals and new traders alike.
The platform comes equipped with brokerage services and trading education resources recognized by respected industry reviewers.
Open Account
5. Stock Rover
---

Available: Sign up here
Price: Free 14-day trial, then $7.99 – $27.99/mo or discounted annual and bi-annual deals
Stock Rover helps you keep track your portfolio with detailed performance information, emailed performance reports, in-depth portfolio analysis tools, correlation tools, trade planning and re-balancing facilities.
You can also create real-time research reports that provide a full fundamental and technical overview of the company's performance for the last 10 years.
This service works as a web-based applet and offers a number of useful services and applications, depending on your research and analysis needs.
Stock Rover provides a comprehensive alerting facility, real-time stock screener for instances where companies trade below their perceived fair value and signaling opportunities to buy stocks with a built-in margin of safety.
One of the best features of the web-based app is Stock Rover's "Brokerage Connect." This provides you with a read-only data feed of your portfolio holdings.
This shows you a comprehensive view of your portfolios, whether they're in one brokerage account or spread across numerous investment accounts. This view makes Stock Rover one of the best stock tracking and portfolio management apps.
After syncing your brokerage accounts to Stock Rover, details for each portfolio get populated in your Stock Rover dashboard for in-depth analytics and tracking purposes.
Consider signing up for Stock Rover with a free 14-day trial. From there, you can decide if you'd like to upgrade to service's premium plans for more robust tracking and analysis.
Our Stock Research Tool Pick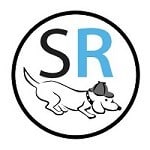 6. AAII (American Association of Individual Investors)
---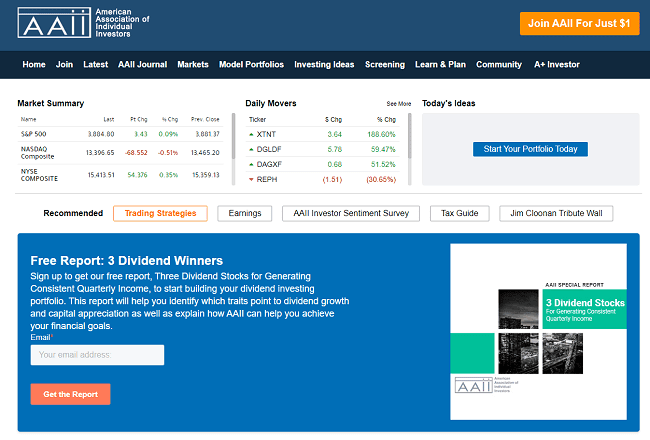 Available: Sign up here
Price: $1 30-day trial; $29/year for AAII Plus
American Association of Individual Investors is a leading financial services publication with a monthly journal, thousands of online articles covering everything from behavioral finance to financial planning and access to a Shadow Stock Portfolio.
The last item has beaten the market by a nearly 4:1 margin since inception.
All of these items come included with the AAII Basic plan but if you'd like to go with a more advanced stock research software option, you might consider AAII's Plus subscription.
This provides the membership benefits included with the AAII Basic plan but also includes access to a robust data suite which allows you to screen tens of thousands of stocks, mutual funds and ETFs to consider for your portfolio.
It comes with over 60 pre-built screens based on famous investor personalities and fundamental factors.

7. Trading View
---

Available: Sign up here
Price: Free 30-day trial and then PRO: $14.95/mo or $155/year; PRO+: $29.95/mo or $299/year; Premium: $59.95/mo or $599/year
TradingView is a useful investment research software for stock traders who rely on technical analysis. The stock research app provides stock charts with real-time data and personally-selected specific indicators like RSI, Moving Averages, Bollinger Bands, etc.
This investment research service works well for traders looking to gain an edge on the markets by utilizing the 50+ data feeds and exchanges offered on the platforms. The service also offers customized technical analysis with metrics like volume indicators, MACD, back testing and more.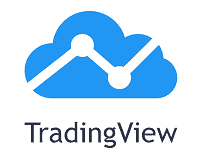 8. Tim Alerts – Best for Penny Stock Day Traders
---
Available: Sign up here
Best for: Penny stock day traders
Price: $697 per year; $1,297 per year for Pennystocking Silver
Penny stocks present an appealing opportunity to buy when a stock trades for a low value in the hopes of making quick money when it moves up suddenly.
Tim Sykes rose to fame by taking around $12,000 in bar mitzvah financial gift money and day trading it on penny stocks. By the time he'd graduated college, he'd become a self-made millionaire with the intent of teaching others how to replicate his success.
He's created a stock picking service in addition to financial services, educational content and training to retail investors.
He provides his Tim Alerts daily newsletters with penny stock picks every market day around 8am EST / 5am PDT with a set of stock watchlists for the day. You can receive this by email, SMS or even push notifications in real time throughout the trading day.
Subscribers also get live chat room access with a paired proprietary trading app.
The service also includes the ability to access a library of over 7,000 videos to train you on how to trade penny stocks and potentially replicate Tim's success.
Our Penny Stock Service Pick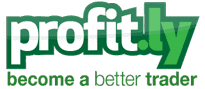 9. AskFinny
---

Available: Sign up here
Price: Free 7-day trial, then $8.33/mo (charged yearly)
Finny provides proprietary investing tools, stock and fund "X-ray" analyses and insights to your bull and bear investing theses. The service provides objective points of view on any investment you want to research by applying rules-based analysis to stocks, ETFs and mutual funds.
When looking into the respective cases for and against buying a stock, the company offers you something called the "Finny Score" to balance out your arguments and research. Further, you can compare a series of investments for pertinent information to guide your decision-making.
Use the company's stock screener to uncover investment opportunities and read the company's investment newsletter to be in-the-know on the latest market news and stock developments.
Finny also offers a twice-weekly newsletter called "The Gist" with valuable information and insights about market developments, economic activity and personal finance discussion.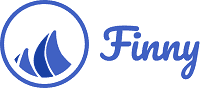 10. SEC EDGAR
---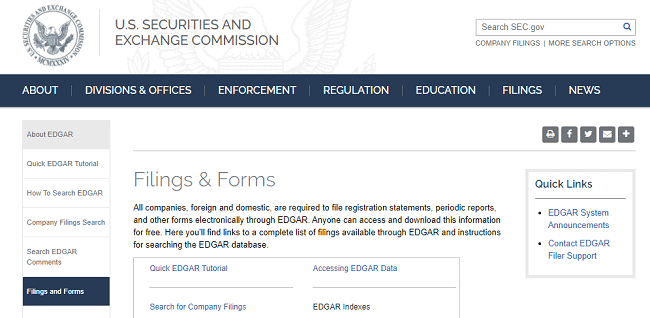 This service comes for free, courtesy of publicly-listed companies and the American taxpayer. EDGAR gets run by the Securities and Exchange Commission (SEC) and publishes filings made by publicly traded companies.
You'll find nuggets of information buried in Annual Form 10-Ks, Quarterly 10-Qs, Form 8-Ks and more. Warren Buffett famously pores over annual reports and pays particular attention to Management's Discussion and Analysis (MD&A) sections for management's thoughts on the company's prospects.
11. Zack's Investment Research
---
Zack's Investment Research offers a comprehensive set of data for more than 5,000 companies trading on public markets. This data includes equity analyst estimates for revenue and earnings, consensus ratings and more.
You can also use the service as your stock trading broker with competitively-priced trading commissions and margin loan rates.

12. SeekingAlpha
---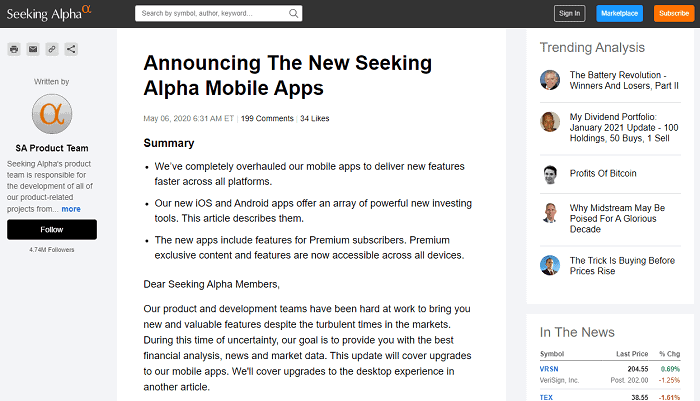 Available: Play Store

,

iOS
Price: Free; $19.99/mo billed annually for Premium (or $29.99/mo monthly); $199.99/mo billed annually for Pro (or $299.99/mo monthly); contains ads and in-app purchases
SeekingAlpha makes this list for a wide variety of reasons: crowd-sourced investment ideas and analysis, news aggregation, press releases, earnings call transcripts and more.
Registering costs nothing but premium content can cost as low as $19.99/mo or as high as $299.99/mo depending on your subscription needs.
13. Webull
---
Available: Sign up here
Price: $0 trades, $0 account minimums; Free stocks w/$5 deposit
Webull is a commission-free stock trading app that focuses on traders who utilize technical analysis.
Webull offers commission-free trading alongside a significant amount of technical research resources for individuals looking to invest in stocks, bonds, options and cryptocurrencies.
One such example is a free 3-month trial of NASDAQ TotalView Level 2 Advance quotes, which provides real-time views into the depth-of-market in a security.
This gives a sense of how deep the market for a security is, the pending trade offers at various bids and asks and whether the market momentum might shift in favor of higher or lower prices in the security.
After 3 months, users can subscribe to the service for a low monthly fee of $1.99/mo.
The service offers a desktop and smartphone app for placing your trades, whether that entails shorting stocks, trading options, buying and selling stocks and ETFs or tracking your stocks in the app.
This stock trading app for beginners and experts alike also offers free stocks for signing up if you make a nominal deposit.
Our Self-Directed Investing App Pick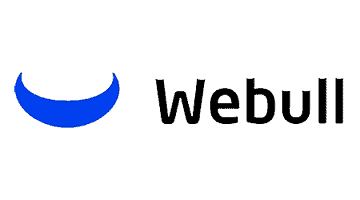 Webull | No Minimums, Free Trades
The Webull app offers free equity and option trading, advanced reporting and in-depth analysis.
LIMITED TIME OFFER: Open an account and receive one free stock worth ($3 - $300) and deposit at least $5 to receive a second free stock ($8 - $2,000 value).
Learn More
Our Review
14. Worden TC2000
---
Available: Sign up here
Price: $8.32/mo – $74.98/mo (billed annually); optional services extra
Worden's TC2000 is an easy to install investment research and analysis software which allows you to build watch lists, follow stock news, receive stock alerts, scan, sort and make personal notes on stock opportunities.
The investment software provides over 70 technical indicators with 10 drawing tools. The heart and soul of TC2000 is the service's Condition Wizard. This allows you to build for any condition you might think of on any indicator step-by-step.
While this doesn't require formula writing, you can develop your own and watch "flex" conditions unfold over time.
The service also has an EasyScan service, allowing you to scan millions of data points for your conditions on-the-fly.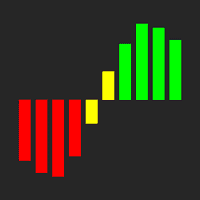 15. Morningstar
---
Available: Sign up here
Price: Free 14-day trial and then $199 for 1 year; $339 for 2 years; $439 for 3 years; or $23.95 monthly
Morningstar has become a popular resource for investors looking to find, evaluate and monitor investments. The company has provided financial and stock research for almost four decades and prides itself on its independence and reputation for objectivity.
The service includes access to stock screeners, research reports and in-depth analysis to assess your investing options.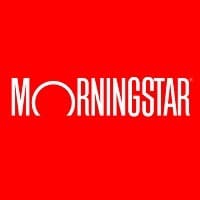 Morningstar Premium
Morningstar Premium offers expert research and investing advice. The service prides itself on its objectivity, top picks and advisor-grade portfolio management tools.
Start Your 14-Day Trial
16. Yahoo! Finance
---

Long seen as a mainstay in the financial news world, Yahoo! Finance brings together several news outlets to keep investors abreast of the latest development in the markets.
Investors can type in a ticker symbol to receive the latest quote available on markets, use flexible charting to see stock's performance over time, read the latest news stories on specific stocks and even visit message boards to speak with other investors.
17. CNBC
---

CNBC is the flagship financial news network that operates as part of the broader NBC news conglomerate. The service offers 24/7 television news as well as an active investment website complete with news stories, analysis, opinion pieces and more.
Many well-known financial figures visit the shows regularly or pen opinion pieces on the company's website. Long seen as a financial news hub, this stock website can provide late-breaking news stories and market development for you to learn more about the market.
Why is Stock Market Research Important for Your Investments?
---
When investing, knowing more than the stock market players you face on the other side of the trade can deliver superior investing results. The purpose of conducting investment research is to gain knowledge you employ when making investment decisions.
Of particular importance then, is using quality knowledge to make quality investments to buy low and sell high. Using the available investment research tools above can set your investment decisions on the right, informed path.
Learn how to distinguish between informed investment decisions and gambling on market direction.
What is Financial Research Software?
---
Financial research software is vital for investment professionals and individual investors that need access to real-time and up-to-date financial market information.
Both categories of investors use products in this category to carry out in-depth market and stock research and analysis to make informed investment decisions.
Investment professionals and individual investors alike use financial research software (also known as investment research software) to conduct data-driven and qualitative research to:
fuel strategic investment decisions
plan for and mitigate risk
carry out analysis on potential mergers and acquisitions
understand on-going market developments
stay informed on corporate activity
identify any breaking trends which might drive investment decisions or portfolio strategies
In response to artificial intelligence functionality and improvements, many of these investment research platforms add these capabilities, augmenting investors' ability to conduct detailed analysis of potential investments to improve decision-making.
Key Benefits of Financial Research Software
---
Artificial intelligence capabilities
Backtesting for portfolio strategies
Risk-testing for simulating trading strategies or investment performance
Millions of runs to understand a range of potential outcomes for investments
Up-to-date market information
Investment analysis
Historical market data
Visualization tools
The Best Investment Research Software and Websites
---
Consider reviewing the best investment research software, sites and apps listed above. When employed correctly, they can deliver superior results and place you on a sustainable path to wealth creation.
Consider starting with free versions of each investment research service and demoing their products. Use screeners, charting tools and research reports to vet investments and build a watchlist for you to follow.
Invest, manage and plan your money with confidence
Start here with useful resources delivered direct to your inbox