Disclosure: We scrutinize our research, ratings and reviews using strict editorial integrity. In full transparency, this site may receive compensation from partners listed through affiliate partnerships, though this does not affect our ratings. Learn more about how we make money by visiting our advertiser disclosure.
One of the most difficult aspects of trading is identifying profitable trade opportunities. Though, swing trading also requires time and attention to identify trades and vet them for trade setups and load them into your trading platform.
However, this requires using your own swing trading strategy to identify trading opportunities. You can just as easily outsource your swing trade stock picks to swing trade alerts services well-versed in technical analysis and swing trading strategies for you to buy or sell.
Specifically, when you look to make a swing trade, it's important that you find a swing trade alert service that will help identify these trades for you in an understandable way with a clear rules-based approach complete with an actionable watch list, stock scanners, exit points, signals, satisfied subscribers and more.
In this article we outline different swing trade alerts services and provide details about how they work so that traders can make the right choice when it comes to which service to use.
What is Swing Trading?
---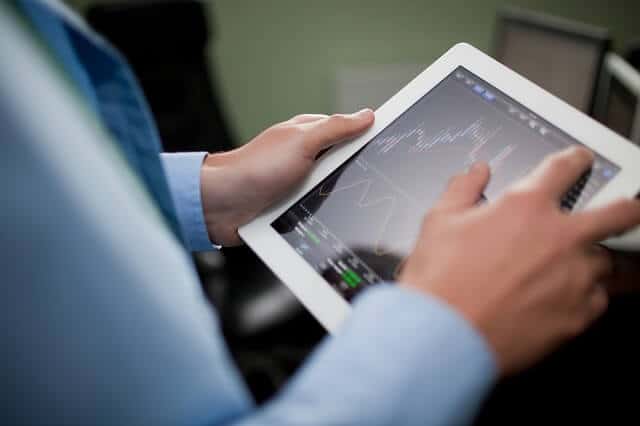 Swing trading is the practice of buying and selling stocks within a relatively short period of time (although there's no hard-and-fast rule on how quickly one must trade in order to be considered swing trading).
For trade profit potential, the range can vary from as small as 20% to as much as 100%, depending on the trader. The goal is that by taking advantage of price swings, traders will make more on their winning trades and lose less on their losing ones.
Traders can swing trade in a number of different ways, including:
holding positions overnight

holding positions for multiple days or weeks

buying and holding for longer periods of time (momentum)
They may also use a mix of these swing trading strategies. For a swing trader to be successful in the stock market, they need to establish disciplined trading systems for their stock picks and how they handle stock market movements.
What are the Best Swing Trade Alerts Services?
---
A swing trader may choose to receive help through subscribing to swing trade alerts services to aid their swing trade actions.
Some alert services specialize in different timeframes, ranging from intra-session day trading to multi-day, week or month swing trades or even medium-to-longer term swing trades and stock picks on momentum or growth stocks.
These swing trading alert service offerings can often build a community around the service in a stock chat room or other forum where swing traders learn from each other.
A swing trader can share about brokerage account performance, comment on market conditions and generally discuss trade ideas and thoughts as a swing trader.
The list of best swing trade alert services below runs the gamut from timeframe, cost, types of alerts and subscription model. Learn about each one to understand which swing trade alert service is best for your needs.
Consider a few options to understand the tools they use, system and profit target they establish and learn as much as you can from your annual or monthly subscription. Now, let's get an idea about the swing trade alerts options available to you today.
1. Mindful Trader – Eric Ferguson's Swing Trade Alert Service
---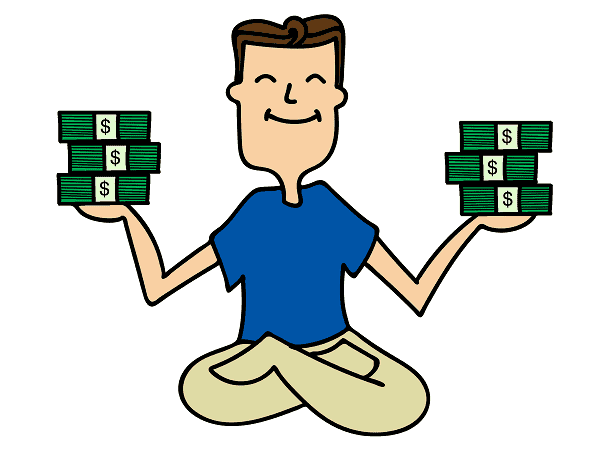 Available: Sign up here
Best for: Short-to-medium term swing trades
Price: $47/mo
Mindful Trader provides members with swing trade alerts that have a track record of success. Users receive around five to fifteen trade alerts each week.
All recommendations come based on a data-driven approach employed by Eric Ferguson, the founder of Mindful Trader.
Members have access to the creator's watchlist, his live positions shown in the member dashboard and historical data with the trades conducted since inception.
You can use this paid swing trading alerts service to take advantage of short-term movements in the market.
The service provides trade windows and clear guidance on when to open and or close positions to follow the service's swing trading methodology.
The price is $47 per month and cancelable at any time.
2. Trade Ideas – Best for Active Swing and Momentum Traders
---
Available: Sign up here
Best For: Active swing and momentum traders
Price: Trade of the Week Newsletter: Free; $2,268 / year, $228/mo for Premium; $1,068 / year, $118/mo for Standard
Trade Ideas employs an artificial intelligence-powered assistant named Holly. This AI becomes your virtual research analyst who never sleeps and instead sifts through technicals, fundamentals, social media, earnings and more to pick stocks as real-time trade recommendations.
Holly stays busy, too. She runs over 1 million simulated trades each night and morning before the markets open with more than 70 proprietary algorithms to find you the highest probability, risk appropriate opportunities to invest in stocks.
Trade Ideas doesn't stop there, though. You can use these trade ideas proposed in real-time through a live simulated trading room. This allows you to demo the stock picking service's ideas without risking your own money.
The powerful service allows you to access real-time streaming trading ideas on simultaneous charts to learn how to trade into risk-reward balanced trades. You can invest and learn at the same time.
Where Trade Ideas Excels
Where Trade Ideas excels is not only giving you the data and ideas you haven't seen elsewhere, but also how to manage your money. The rules-based virtual trading room on every chart plays for both long-term investors as well as active traders.
As the market evolves, Trade Ideas' software adjusts levels and the trading plan to match. The best part? You can learn how to do all of this without risking your principal through a real-time simulated trading environment.
After you've grown comfortable with the service, you can choose to go live with the trade ideas and start investing real money by connecting directly through a brokerage like Interactive Brokers, TD Ameritrade or E-Trade.
Additionally, the subscription provides alerting services. You can receive price alerts through their Standard and Premium services as well as by subscribing to the company's ALERT index newsletter.
This gives you 5 new trades in your inbox from the company's model portfolio every Sunday night. They also offer a free Trade of the Week newsletter highlighting a stock pick they have identified for subscribers.
How Does Trade Ideas Find Stock Picks?
Trade Ideas' technology uses a different scan each week to find unusual trade activity. For example, they may detect a high short interest % in a stock or industry, which often leads to short squeezes, such as what happened with GameStop.
Real people curate scan results before any recommendations come available through the service. You'll also learn how the service picked the trade, why they believe it will perform well and how to find similar trades on your own.
The service carries a hefty price tag with plans starting at $1,068 per year for the Standard subscription. For the full Holly experience, you'll need to upgrade to their $2,268 Premium plan.
Though, for these prices, you get access to what is likely the best day and swing trading stock picking service on the market. If you've got a lot of capital you plan to place at risk, this investment is a no brainer.
Consider starting your Trade Ideas subscription with no contract involved. Cancel anytime.
3. Scanz (formerly EquityFeed Workstation)
---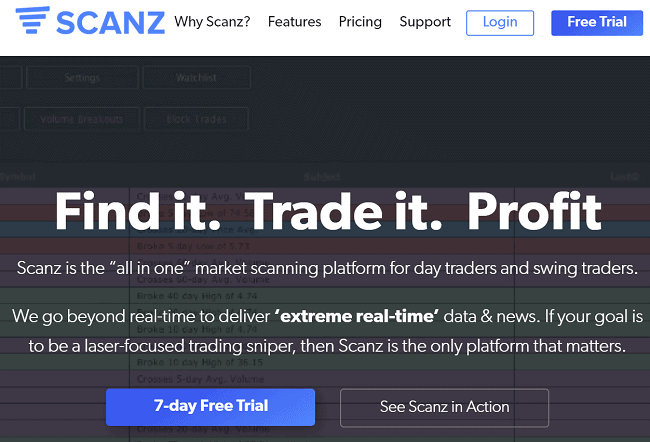 The most acclaimed feature of Scanz (formerly EquityFeed Workstation) is the "FilterBuilder." With this tool, you can filter and pick stocks based on your desired criteria, including value, growth, momentum or even penny stocks.
Scanz offers search tools and market data. The "pattern recognition" tool sends alerts when stocks are making new highs or lows, breaking volume averages, and more. Unfortunately, this trading stock software doesn't offer backtesting or automated trading. 
Scanz is a powerful stock trading software platform and is one of the best options on this list. Consider starting a free trial to see how effective the service can be for capturing alpha in your portfolio.
4. Motley Fool Rule Breakers
---

Motley Fool Rule Breakers focuses on stocks that have massive growth potential in emerging industries. This stock investment website isn't fixating on what's currently popular, but rather always looking for the next big stock. 
This swing trade alert service focuses on the medium-to-longer term swing trade opportunities and not so much shorter term targets—think months instead of days or weeks.
The service provides stock alerts through recommendations on a set monthly schedule, allowing for easier timing on entry.
The company doesn't provide real-time alerts for their stock picks, instead opting for a medium-to-longer term profit target.
The service famously recommended companies like Amazon, Tesla, Netflix and others before they became the household names we know today. They targeted these companies early and continued to recommend them over time as more investors joined their service.
This stock advisor website sends an e-mail every Thursday with their newest recommendations at the following cadence:
Second Thursday of the month – One specific, detailed New Stock Recommendation where the Rule Breakers team outlines the full case for their latest stock recommendation
Third Thursday of the month – 5 Best Buys Now, a short listing of previous Motley Fool recommendations the service feels still provide upside appreciation potential
Fourth Thursday of the Month – New stock recommendation, just like on the second Thursday (two new stocks per month)
The service has six rules they follow before making stock recommendations to subscribers:
Only invest in "top dog" companies in an emerging industry – As Motley Fool puts it: "It doesn't matter if you're the big player in floppy drives — the industry is falling apart."
The company must have a sustainable advantage
Company must have strong past price appreciation
Company needs to have strong and competent management
There must be strong consumer appeal
Financial media must overvalue the company
As you can see, before recommending a stock to users, Rule Breakers considers a number of factors. In short, the service mainly looks for well-run companies in emerging industries with a sustainable advantage over competitors, among other factors.
And their rules seem to pay off if their results have anything to say about it.
Over the past 15 years, Rule Breakers has more than tripled the S&P 500, beating many leading money managers on Wall Street. Their results speak for themselves and easily justify the affordable price tag of $99 for the first year.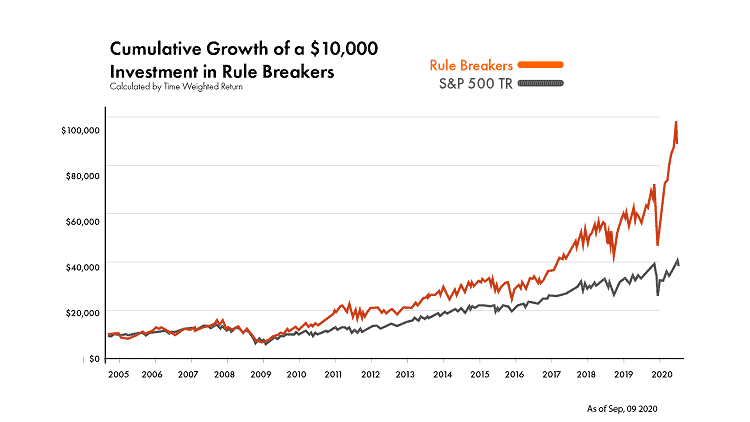 What to Expect from Motley Fool's Rule Breakers:
The service includes three primary items you can expect to receive:
A listing of Starter Stocks to begin your Rule Breakers journey with their "essential Rule Breakers"
5 "Best Buys Now" opportunities each month
Two new stock picks each month
You'll receive regular communications from the stock picking service with their analysis and rationales for buying stocks meeting their investment criteria.
If you're not satisfied with the trading service after signing up, they offer a 100% refund within 30 days of purchase.
Our Stock Prediction App Pick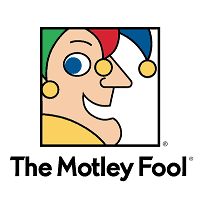 Motley Fool | Rule Breakers
Motley Fool Rule Breakers is an investment advisory service which provides insight and recommendations on market-beating growth stocks and businesses which are poised to be tomorrow's stock market leaders.
$99 for 1st year
5. Motley Fool Stock Advisor
---

Available: Sign up here
Best for: Buy-and-hold growth investors
Price: $99 for the first year
Like #4 on this list, this swing trade alerts service also comes from Motley Fool.
Simply put, Motley Fool's signature product, Stock Advisor, aims to provide you one thing: top picks for market-beating stocks with zero trading experience required from the site's co-founders, including Tom Gardner.
The service espouses, a plain vanilla trading style: buy-and-hold until reaching a profit target or exit point. You can even choose to hold for longer.
Likely of little interest to many scalpers or day traders, this medium-to-long-term orientation, when invested in the right stocks, can produce exciting returns that outperform several trading strategies.
It does so with little active portfolio management beyond doing your research upfront and identifying exit points down the road.
Of the two services offered by Motley Fool (Rule Breakers, previous), Stock Advisor is my pick of the bunch if you want consistent performance with less volatility.
The investment newsletter and service sends recommendations for "Steady Eddies" and potential high-flying stocks the service believes provide financially sound fundamentals.
Preferring to stick with companies that outperform steadily over time, Stock Advisor offers stock picks with investment rationales, research and information to inform you of your investments.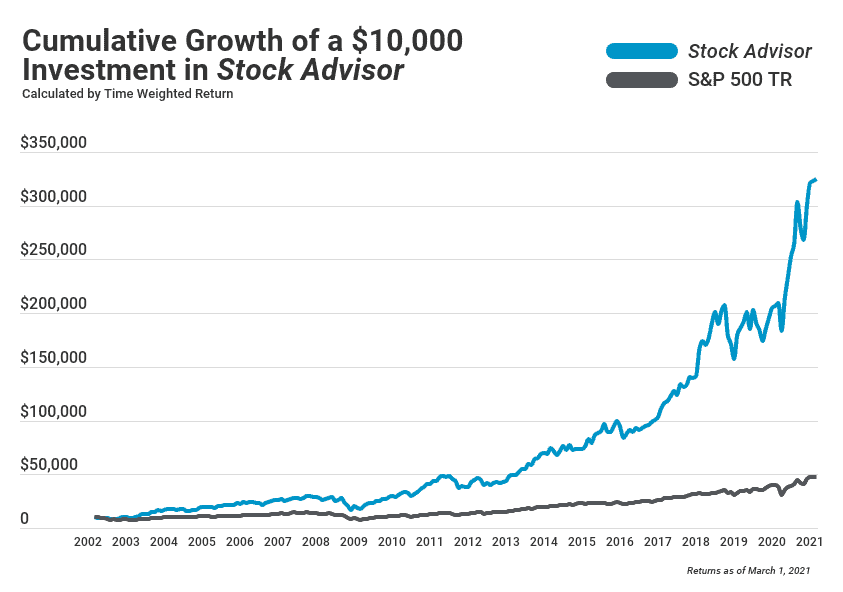 What to Expect from Motley Fool's Stock Advisor:
The Stock Advisor service provides a lot of worthwhile resources to subscribers.
"Starter Stocks" recommendations to serve as a foundation to your portfolio for new and experienced investors
Two new stock picks each month
10 "Best Buys Now" chosen from over 300 stocks the service watches
Investing resources with the stock picking service's library of stock recommendations
Access to community of investors engaged in outperforming the market and talking shop
The swing trade alerts and stock picking service costs $99 for the first year and has a 30-day membership refund period. Consider signing up for Stock Advisor today.
6. Tim Alerts – Best for Penny Stock Day Traders
---
Available: Sign up here
Best for: Penny stock day traders
Price: $697 per year; $1,297 per year for Pennystocking Silver
Penny stocks present an appealing opportunity to buy when a stock trades for a low value in the hopes of making quick money when it moves up suddenly.
Tim Sykes rose to fame by taking around $12,000 in bar mitzvah financial gift money and day trading it on penny stocks. By the time he'd graduated college, he'd become a self-made millionaire with the intent of teaching others how to replicate his success.
He's created a stock picking service in addition to financial services, educational content and training to retail investors.
He provides his Tim Alerts daily newsletters with penny stock picks every market day around 8am EST / 5am PDT with a set of stock watchlists for the day. You can receive this by email, SMS or even push notifications in real time throughout the trading day.
Subscribers also get live chat room access with a paired proprietary trading app.
The service also includes the ability to access a library of over 7,000 videos and courses to train you on how to trade penny stocks and potentially replicate Tim's success.
7. Pilot Trading
---

Available: Sign up here
Price: $19.95/mo after 14-day free trial
Pilot Trading using psychology-based AI algorithms that monitor market participants for real time trading flows.
The trading platform detects market direction and attempts to anticipate when the market will reverse direction, allowing you to monetize this insight for your stock research.
The app follows over 37,000 securities and provides active alerts on when you can trade them. You can connect the stock analysis app to your broker for direct in-app trading to see your trading in action.
The service integrates with a number of brokers, including TradeStation.
To use the service, you need to download and install the app with your free 14-day trial, create your watchlist to track real-time AI-driven sentiment and receive opportunities for making emotion-free and data-driven trades.
Best Swing Trade Alerts Services
---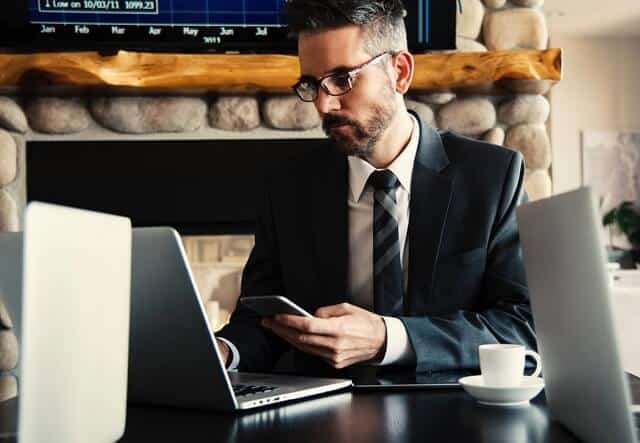 Swing trading is a great way to make money, but it can be hard to find the right stocks and trade opportunities.
You need to know what you're looking for and have the time and attention to identify them.
These swing trading services are designed specifically for traders who want help with their stock picks, trading strategy, trading alerts, exit points, market signals, etc.
They each offer a different type of subscription that range from intra-session day trading all the way up through medium-to-longer term swing trades on momentum or growth stocks.
These services for swing trade alerts provide clear rules-based approaches complete with an actionable watch list, scanners, idea vetting, swing trading alerts, and more.
Some of the short-term swing trade alert services come with profit targets, real-time day trades, on-going market commentary and even courses to develop your own trading system.
Others offer to link to your brokerage account to simulate trades risk-free, meaning you can act on a swing trade alert without having to place your own money at risk.
Consider subscribing to any of these services to learn more about them and whether trading alerts make sense for your needs.
They might be able to point you in the right direction toward conducting your own stock research and analysis for more long-term investing (or day trading) so you can do this for a living.
Frequently Asked Questions About Services with Alerts: Swing Trading
What are Swing Traders?
A swing trader is someone who speculates in financial markets by making bets on securities' shorter-term movements like days, weeks or months.
A swing trader identifies swings seen in numerous asset classes like stocks, commodities and currencies which happen over a short to extended period of time.
A swing trader compares to a day trader in the sense that they take advantage of movements in securities, though over different time frames.
Day traders think in minutes or hours while a swing trader thinks in days or weeks (possibly even months if there's enough momentum in a security's movement).
Likewise, where a swing trader differs from a day trader as well is with risk tolerance. Day traders think in small sums for each trade, minimizing their risk and profit.
Rather than trying to make any profit on small movements in the market over time, a swing trader takes advantage of large swings that happen every now and then.
Profits might be big on each trade, allowing a swing trader to make a tidy profit. Though, a swing trader isn't without risk mitigation techniques.
Like day traders, a swing trader can set a stop loss on their trades to guard their downside on long positions, or a buy stop order on short positions.
Should You Subscribe to a Swing Trade Alerts Service?
If you subscribe to a swing trading alerts service, make sure you follow along initially in a paper trade account through a stock trading app like Webull. This way, you can learn how this swing trading service works while testing out their performance.
Do You Need Trading Experience to Take Advantage of These Swing Trade Alerts?
Many of these services aim to simplify your subscription by not requiring prior trade experience, especially in the case of the Motley Fool services, Mindful Trader, and Tim Alerts.
Trade Ideas is a very powerful, AI-driven tool that can be best utilized by seasoned traders. That said, you don't need to be highly sophisticated to use the tool, especially as they offer courses and have a free chat room to explore prior to opening an account or receiving alerts through their high-powered platform.
Many of these support your ability to open an account with beginner stock trading app with apps like Robinhood, Webull or others, or even a fully-featured offering like TradeStation.
Invest, manage and plan your money with confidence
Start here with useful resources delivered direct to your inbox