Investing during teenage years builds valuable habits, makes the most out of compound interest, and has tax advantages. In general, the earlier you start investing, the better.
However, starting to invest as a minor will carry different rules than someone who doesn't start investing until later in life. Therefore, it's important to understand how minors can legally invest and what qualifies as the best investments for teens.
How to Start Investing as a Teenager
---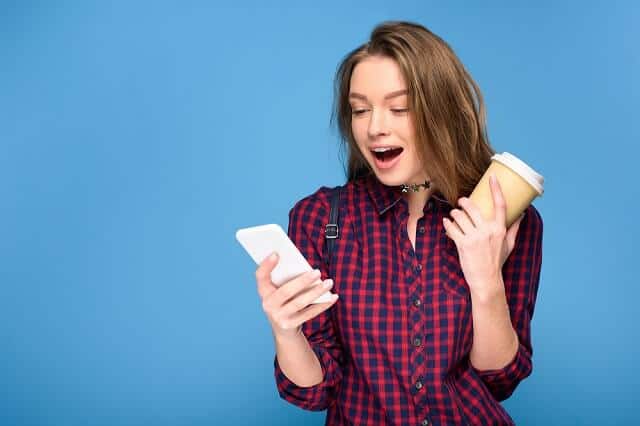 If you are a minor, you can start investing, but it needs to be done with certain types of investment accounts:
a joint brokerage account,
brokerage account owned by your parents that you have permission to use,
a custodial Roth IRA.
You'll need to open an investment account to begin buying stocks and/or funds. The first type of account will involve you co-owning it with your parent or guardian, the second will work through your parent or guardian's account, the third will have your parent(s) or guardian(s) overseeing the account, while the fourth is held in your name and allows you to invest tax-free for retirement.
In most situations, you'll need each account to get set up by a parent or legal guardian.
For teenagers who have an interest in selecting individual stocks, ETFs, or mutual funds, consider opening a Fidelity Youth Account.
When teenagers have some control over their investment account, it can provide valuable financial literacy for the future. Since Fidelity offers fractional shares, it's possible to invest in the stock market with $1 or less. A Fidelity Youth Account has no monthly fees nor trading commissions.
You may also want to review other investing apps for teens. Some of these platforms even allow investors to get free stocks for signing up, giving you a head start by using these best stock apps.
We cover our top teen investing account, the Fidelity Youth Account, below.
Fidelity® Youth Account ($50 bonus for teens, $100 bonus for parents)
---
Available: Sign Up Here
Price: No account fees, no account minimum, no trading commissions
Promotion: Teens get $50 on Fidelity® when they open an account; parents get $100 when they fund a new account
Is your teen interested in jumpstarting their financial future? Do you want them to build smart money habits along the way?
Of course you do! Learning early about saving, spending and investing can pay off big when you start on the right foot. And one tool that can help your teen get that jump is the Fidelity® Youth Account—a brokerage account owned by teens 13 to 17 that's designed to help them start their investing journey. They can use their own brokerage account to start their investing journey by trading most U.S. stocks, exchange-traded funds (ETFs), and Fidelity mutual funds in their accounts.
Your teen will also get a free debit card with no subscription fees, no account fees, no minimum balances, and no domestic ATM fees. And they can use this free debit card for teens4 to manage their cash and spend it whenever they need.
And as for building smart money habits? You and your teen can access Fidelity's Dedicated Youth Learning Center, which is packed with materials developed specifically to help teens develop good financial habits.
Controls Parents Want and Need
A parent or guardian must have or open a brokerage account with Fidelity® to open a Fidelity® Youth Account. For new Fidelity® customers, opening an account is easy, and there are no minimums and no account fees.
Parents and guardians have plenty of tools they can use to monitor their teen's activity: They have online account access, can follow monthly statements and trade confirmations, and can view debit card transactions made in the account.
To make it even easier, you can set up alerts to notify you of trades, transactions, and cash management activity, keeping you firmly in the loop on actions your teen takes across the Fidelity® Youth Account's suite of products.
If your teen has an interest in learning about investing and taking their first steps toward building their financial journey, you should consider opening a Fidelity® Youth Account. The account comes custom-built for their needs, which will help them become financially independent and start investing for their future.
Read more in our Fidelity Youth Account review.
Best Joint Brokerage Account + Debit Card for Teens
Fidelity® Youth Account | An account where teens can save, spend, and invest
Open a Fidelity® Youth Account for your teen, and Fidelity will drop $50 into their account. Get $100 for yourself when you open a new Fidelity account and fund with $50¹.
Your teen will get a $50 reward once they download the Fidelity mobile app and activate their Youth Account².
No monthly fees or account minimums³.
They can invest in stocks for as little as $1 with fractional shares.
Your teen can learn to save and spend smarter with their own debit card with no domestic ATM fees

⁴

.
Teens can link their account to mobile payment apps like Venmo and PayPal

⁵

.
Parents can set up alerts and monitor their teen's account activity online, and through statements, trade confirmations and debit card transactions.
Dedicated Youth Learning Center to help jumpstart your teen's financial learning and build better money habits.
Pros:
No monthly account fees

Signup offer available to new users

Comprehensive financial suite for teens
Cons:
Parent must be a Fidelity account holder

Account balance doesn't accumulate interest

No chore or allowance system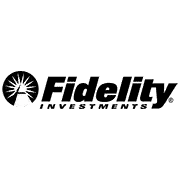 See additional terms and details for the Fidelity® Youth Account at the end of this article.
What Should a Teenager Invest Money In?
---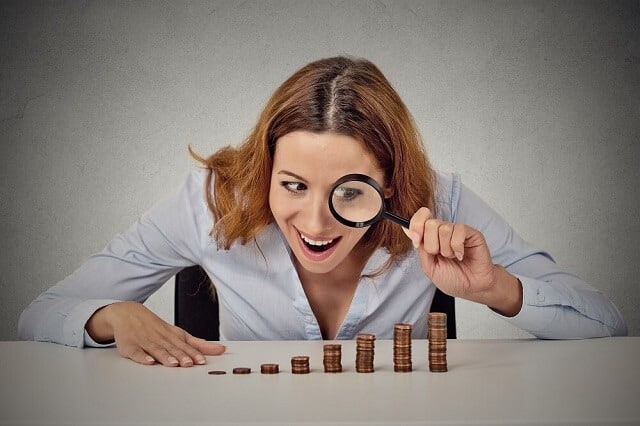 With the amount of time teenagers have on their sides, index funds usually act as the best way to accumulate wealth long-term. A stock index is a group of stocks from a variety of companies.
Index funds, like VTI or VTSAX, that track the total stock market, or a broad section of it, provide diversification. By diversifying your investments, this decreases the level of risk in your portfolio.
Indexes tend to fluctuate less than individual stocks and they don't require active management on your part. These act as long-term investments, which work well for younger investors.
However, many teens consider index funds less exciting than individual stocks and want to own shares of companies they know and love. If you choose to start investing in individual stocks, try to stick to blue-chip stocks.
Blue-chip stocks come from established, well-known companies. These stocks are safer than small, newer companies at-risk of going bankrupt. A combination of investing in an index fund as well as individual stocks is also an option. It doesn't have to be one or the other.
Make sure you use some of the best stock research tools to learn more about your investment options and use them to understand how the stock market works.
What Should I Invest $1,000 In?
---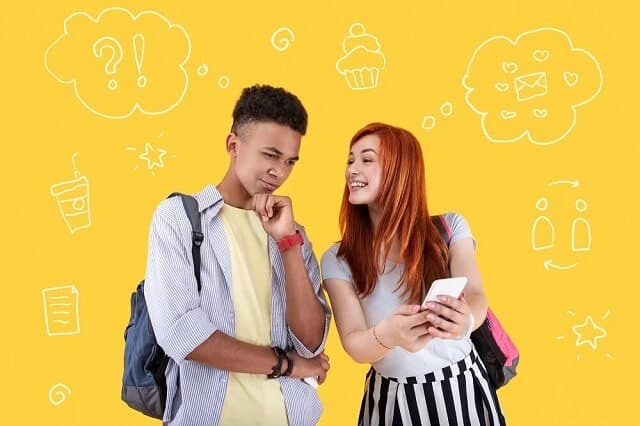 If you're an older teenager aged 18 or 19, it's possible you already have some debt and you may have little to no savings. If you have a large balance on a high-interest credit card, pay that off before investing your money.
In the event you have no savings and are unable to receive financial help from family in the event of an emergency, focus on building an emergency fund in a high-yield savings account first.
However, if you don't have "bad debt," such as credit cards and already have a financial cushion, you can easily start investing with $1,000 or even less.
This is enough money to buy a few shares of many popular index funds or individual stocks. If you choose to focus on investing in growth stocks, create a portfolio with a few shares of several of your favorite stocks, rather than spending it all on one stock.
Fractional investing allows you to own a portion of stocks. For example, you may not have enough for both a share of Zoom and a share of Tesla, but you could purchase half a share of each.
With $1,000, you also have the minimum requirement many retirement funds have set. You can use accounts like the Fidelity Youth Account to purchase these fractional shares.
If you're a parent, consider the best way to invest $1,000 for a child's future.
How Can I Invest at 14?
---
At age 14, your savings goals are likely different than older teens. You may be saving up for a car (which isn't the best investment if you can avoid it), college or a trade school, or even be thinking ahead to your future home and retirement.
At this age, it's best to consider a combination of short-term and long-term investments.
If you invest in index funds or stocks, you can sell these appreciating assets at any point when you need more money, whether that's for a dream wedding in your 20's or when you finally reach retirement.
These can even act as income-generating assets as you age when they pay you dividends as passive income.
To invest as a minor, you will need a trusted adult to set up an investment account, such as a joint brokerage account, an custodial account or another type. The money in these accounts generally belongs to you, but the adult may wish to oversee any trades you want to do.
If you earn money from a job like a freelance writer, lifeguard, lawn care or others, you can also have an adult help you set up a retirement account.
Related: 11 Best Allowance and Chore Apps for Kids [Easier Family Life]
Best Investment Plan: Start a Custodial Roth IRA
---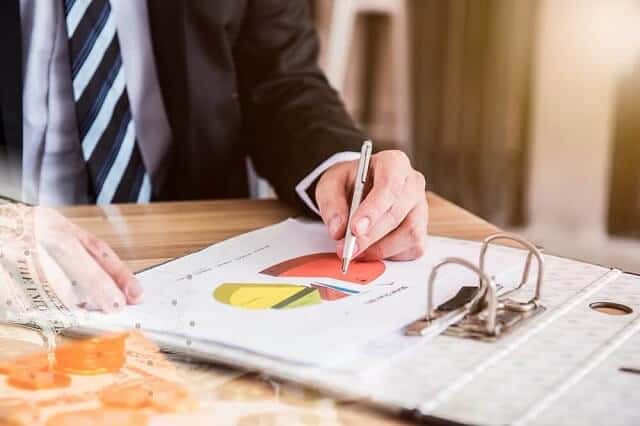 It's possible to open either a traditional or Roth individual retirement account (IRA) for teenagers.
Roth IRAs are usually the better to start with because you pay taxes on contributed money right away when your income is lower. With a traditional IRA, you pay when you withdraw money.
Since the teenager will likely make more money as they age, it's advantageous to pay the taxes while in a lower tax bracket.
Unlike other custodial accounts, minors don't qualify for a Roth IRA until they have jobs that earn them money. The 2023 annual contribution limit for traditional and Roth IRAs is $6,500, but that doesn't necessarily mean that the full amount can be contributed.
The yearly contributions can't exceed what the teenager earned that year, which would show on their taxes.
For example, if a teenager made $5,000 waitressing in one year, that's the maximum that could be contributed. However, it doesn't matter who makes the contributions.
Parents could make a deal with their child that if she contributes $1,000 out of the $5,000 she made that year, that they'll contribute the remaining eligible $4,000.
The M1 Finance custodial Roth IRA is a great option. M1 Finance's Roth IRA allows you to set up an automated portfolio based on current age and how long until "retirement age," which the IRS deems to be 59.5.
The investing app automatically rebalances your investments over time to go from being more aggressive to more conservative as the person gets closer to retirement.
Our Self-Directed Robo-Advisor Pick
M1 Finance | Smart Money Mgmt
M1 Finance's Smart Money Management gives you choice and control of how you want to invest automatically, borrow, and spend your money—with available high-yield checking and low borrowing rates.
Special Promotion: Open an account and get 3 months free of M1 Plus* ($31.25 value).
Pros:
Robo-advisor with self-directed investing capability

No trading commissions

Offers generous cash back on Owner's Rewards Card
Cons:
Limited trading windows

High cost for M1 Plus service tier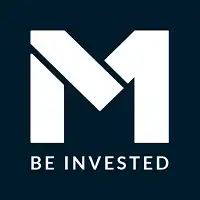 M1 Plus is a $125 annual subscription offering products and services from M1 Spend LLC and M1 Finance LLC, both wholly-owned, separate but affiliated subsidiaries of M1 Holdings Inc. *Your free trial (a $31.25 value) begins the date you enroll in the M1 Plus subscription, and ends 90 days after ("Free Trial"). Upon expiry of the Free Trial, your account is automatically billed an annual subscription fee of $125 unless you cancel under your Membership details in the M1 Platform.
Best Investments for a Teenager
---
Teenagers don't have to wait to invest. With the use of custodial accounts, they can invest in index funds, stocks, and even retirement accounts.
It doesn't take much money to get started and compounding interest can make small, yet consistent contributions grow into substantial amounts.
When teenagers invest, it can also spark an interest in finance that can spread to other aspects of the financial world. This might soon lead to an interest in opening a kid's debit card to manage their spending and saving as well.
Terms and Conditions for Fidelity® Youth Account:
The Fidelity® Youth Account can only be opened by a parent/guardian. Account eligibility limited to teens aged 13-17.
1 Limited Time Offer. Terms Apply. This offer is valid for new or existing Fidelity Brokerage Services LLC ("Fidelity') customers who open through the following link https://www.fidelity.com/go/starter-pack and fund a new, eligible Fidelity account with a minimum of $50 on or after 07/20/2022 and have not otherwise previously taken advantage of Fidelity's $50 for $100 cash offer. Offer is limited to one bonus award per individual.
2 Limited Time Offer. Terms Apply. Before opening a Fidelity® Youth Account, you should carefully read the account agreement and ensure that you fully understand your responsibilities to monitor and supervise your teen's activity in the account.
3 Zero account minimums and zero account fees apply to retail brokerage accounts only. Expenses charged by investments (e.g., funds, managed accounts, and certain HSAs) and commissions, interest charges, or other expenses for transactions may still apply. See Fidelity.com/commissions for further details.
4 Your Youth Account will automatically be reimbursed for all ATM fees charged by other institutions while using the Fidelity® Debit Card at any ATM displaying the Visa®, Plus®, or Star® logos. The reimbursement will be credited to the account the same day the ATM fee is debited. Please note, for foreign transactions, there may be a 1% fee included in the amount charged to your account.
5 Venmo is a service of PayPal, Inc. Fidelity Investments and PayPal are independent entities and are not legally affiliated. Use a Venmo or PayPal account may be subject to their terms and conditions, including age requirements.
Fidelity Brokerage Services LLC, Member NYSE, SIPC, 900 Salem Street, Smithfield, RI 02917