Investing can seem like an intimidating subject, but with the right knowledge and skills anyone can learn to invest, no matter the age or experience. When it comes to getting started young, what better way to gin up interest for investing in children than investing in stocks for kids!
Stock market investing has been around for ages and is a great way to teach your children about money management.
There are many kid friendly stocks that give young investors a chance to earn money while they're still in elementary and middle school. Here's our list of favorite stocks for kids to get excited about investing!
Disclaimer: This article does not constitute individualized investment advice. These stocks appear for your consideration and not as investment recommendations. Act at your own discretion.
Can Kids Invest in Stocks?
---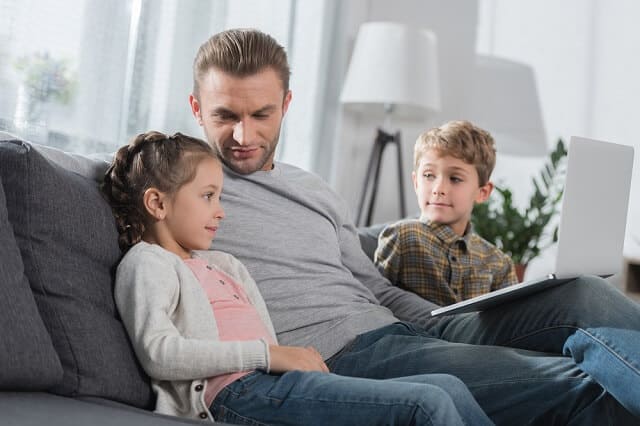 Kids can invest in the stock market, though they need help from a parent or guardian.
The only way for kids to invest is through custodial accounts, meaning that a parent or guardian must open these types of investment accounts for children.
You can open this account as early as your child enters this world and gift up to $15,000 per person ($30,000 per couple) per year into the account.
Though, be warned: gifts made into custodial accounts are irrevocable. That means once you add money to the custodial account to buy stock, the money becomes the property of the account owner (the minor investing in stocks).
What are the Best Stocks to Buy for My Kid?
---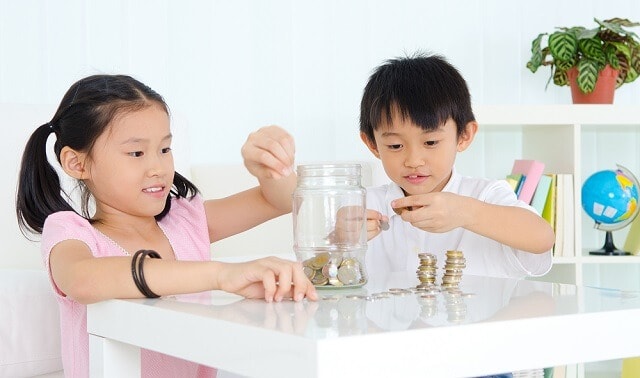 Kids' stock picks will include those companies they know about from their lives. For example, Disney, Apple, Facebook, Alphabet (Google), McDonalds and more.
Plus, you'll want stocks likely to stand the test of time and able to grow with consistent returns over long periods of time. Because these investments will likely remain in the child's account for several years, you'll want to buy the best stocks in the market.
You may want to buy stocks for children with the goal of teaching them about investing in the future. This could be something like Nike, which is a well known company but not one that would typically interest an eight-year old child.
These are all good options if you want to introduce your kids to investing through a custodial brokerage account or custodial Roth IRA.
This latter account type requires the child to have earned income, but can be a tax-smart way to save for retirement and allow the returns to compound on their investment.
How to Find Good Long-Term Stocks for Kids
1. Motley Fool Stock Advisor
---
Available: Sign up here
Best for: Buy-and-hold growth investors
Price: $99 for the first year
If you want stocks poised for long-term growth, you might want to look beyond just the household names we cover below. Instead, you might want a team of experts sorting through stocks who have performed remarkably well over the last two decades.
Enter the Motley Fool's Stock Advisor stock recommendation service. Hundreds of thousands of investors have subscribed to this stock newsletter service over its lifetime to receive recommendations deserving of new money today, naming these opportunities their "Best Buys Now."
Further, the Stock Advisor team also maintains an on-going list of "Starter Stocks", or companies they believe serve as essential building blocks of any portfolio. Many of these companies also appear below in our list of stocks for kids.
The difference with Stock Advisor, however, is when they recommended them: before they became the household names we know and love today. If you bought names like Netflix, Facebook or Google when they first recommended them, you'd have seen significant gains.
The service has generated an astounding number of winning stocks over nearly the last two decades. See the chart below for proof of their recommendations' performance on time-weighted returns vs. the total return of the S&P 500 index.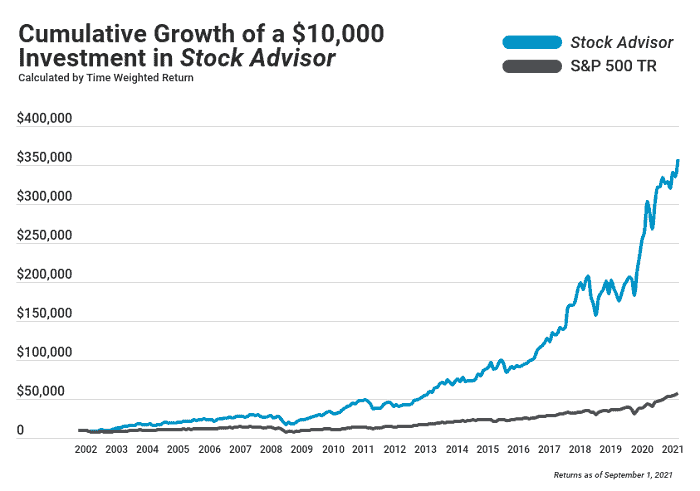 What to Expect from Motley Fool's Stock Advisor:
The Stock Advisor service provides a lot of worthwhile resources to subscribers.
"Starter Stocks" recommendations to serve as a foundation to your portfolio for new and experienced investors
Two new stock picks each month
10 "Best Buys Now" chosen from over 300 stocks the service watches
Investing resources with the stock picking service's library of stock recommendations
Access to community of investors engaged in outperforming the market and talking shop
The service costs $99 for the first year and has a 30-day membership refund period. Consider signing up for Stock Advisor today.
Motley Fool | Stock Advisor
Motley Fool Stock Advisor provides a list of five stocks they believe deserving of your money today.
Stock Advisor also lists "Starter Stocks" they believe should serve as a portfolio's foundation.
Limited Time Offer: Get 60% your first year with Stock Advisor ($79 vs. $199 usual value)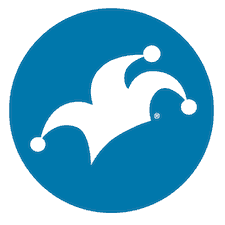 You might also consider this subscription's companion service, Motley Fool's Rule Breakers.
2. Motley Fool Rule Breakers
---
Available: Sign up here
Best for: Buy-and-hold growth investors
Price: $99 for the first year
Motley Fool Rule Breakers focuses on stocks that they believe have massive growth potential in emerging industries. This service isn't fixating on what's currently popular, but rather always looking for the next big stock. 
The service has six rules they follow before making stock recommendations to subscribers:
Only invest in "top dog" companies in an emerging industry – As Motley Fool puts it: "It doesn't matter if you're the big player in floppy drives — the industry is falling apart."
The company must have a sustainable advantage
Company must have strong past price appreciation
Company needs to have strong and competent management
There must be strong consumer appeal
Financial media must overvalue the company
As you can see, before recommending a stock to users, Rule Breakers considers a number of factors. In short, the service mainly looks for well-run companies in emerging industries with a sustainable advantage over competitors, among other factors.
And their rules seem to pay off if their results have anything to say about it.
Over the past 15 years, Rule Breakers has almost tripled the S&P 500, beating many leading money managers on Wall Street. Their results speak for themselves and easily justify the affordable price tag of $99 for the first year.
What to Expect from Motley Fool's Rule Breakers:
The service includes three primary items you can expect to receive:
A listing of Starter Stocks to begin your Rule Breakers journey with their "essential Rule Breakers"
5 "Best Buys Now" opportunities each month
Two new stock picks each month
You'll receive regular communications from the stock picking service with their analysis and rationales for buying stocks meeting their investment criteria.
If you're unhappy with the service within the first month, you can receive a full refund.
Our Stock Recommendation Pick
Motley Fool | Rule Breakers
Motley Fool Rule Breakers is an investment advisory service which provides insight and recommendations on potential market-beating growth stocks and businesses which could be poised to be tomorrow's stock market leaders.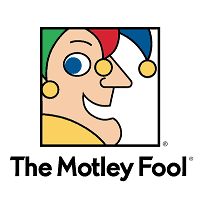 Either subscription makes for a great short-listing system to find good stocks worth investigating yourself—and possibly even buying for your portfolio for the long-term.
Both services recommend buying and holding for no less than five years, departing with some of the other swing trade alerts services people use to find short-term profit potential in the stock market.
What are Kid Friendly Stocks 2021 Has to Offer?
---
Consider the following stocks for your investment gift list to your child. When wondering what is a good stock to buy for a child, you'll find some great names to consider on this list.
Most of the companies should be household names with strong financial performance and valuable long-term contributions to a stock portfolio for kids.
1. Walt Disney
---
Buying shares of Walt Disney stock for your children might just mold them into buy-and-hold investors for the rest of their lives.
2020 didn't bode well for the House of Mouse's income statement when you look at the company's parks and cruise lines being shuttered on account of the pandemic, causing them to turn in their first loss in four decades. Not a report card anyone wants to bring home.
But, who cares? Do you want to watch Disney classics any less? Doubtful. Your kids still love Disney — and investors do, too.
Perhaps you've noticed Disney's stock sailing to all-time highs despite this short-term setback. Why? Much like a strong investment portfolio, they've diversified their business across several different areas.
They weathered this storm and will stick around for many years to come if their Disney+ business has anything to say about it.
The takeaway: No matter your status as a young investor or seasoned futures market trader: Don't be so risk-loving that you keep all of your money in one stock.
Related: How to Buy Disney Shares
2. Amazon
---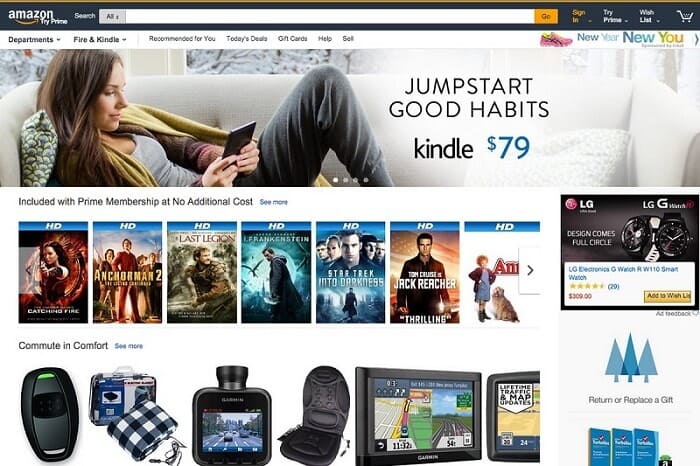 Amazon dominates the retail world. They are a one-stop shop for nearly anything you could want.
As the company continues to grow and evolve, their stock price has seen an equally impressive increase. They've grown from $1.50 (split-adjusted) in 1997 to more than $3,000 today – that's 37%+ annualized growth!
Amazon is never going away; they're just too big to fail in many respects. They've got a well-diversified business with ample opportunities to enter new markets and disrupt well-seated industry incumbents.
Their mentality of constantly investing and innovating sets new expectations for customer service every other company can only hope to emulate or get left in the dust.
They've redefined customer expectations and sell everything you can imagine. Without them, we wouldn't have free two-day (or even next day) shipping.
Related: How to Buy Amazon Shares
3. Apple
---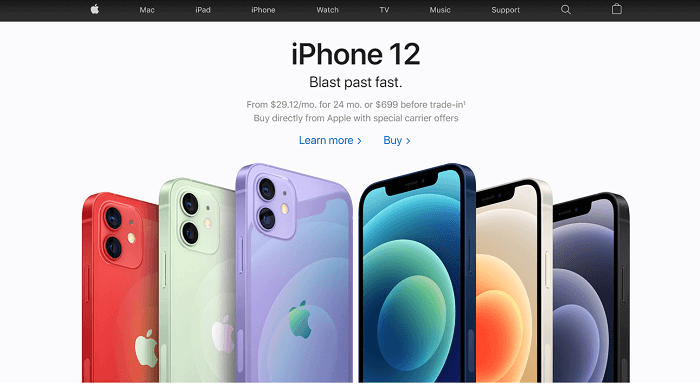 Apple is the world's largest company. They've got one of the most recognizable brands of any company on this list and are well known as a premium product. They manufacture hardware, produce proprietary software and provide services that work seamlessly together.
Apple is a lifestyle brand; it's in everything you do with your phone or tablet and has been for decades now. The original mouse was actually invented by Apple back in 1979 when there were no computer mice made yet!
That means not only can we expect many more years from them but also new innovations as well.
Consider this as a long-term investment and stay tuned for the continued market dominance they seem to command.
Related: How to Buy Apple Shares
4. Alphabet (Google)
---

Alphabet, or the parent company of the better known subsidiary, Google, has the world's leading search engine. Rather, the two leading search engines: Google Search and YouTube.
Alphabet is another stock that's worth considering if you're looking at investing from an early age onwards. Whenever you have a question and type it into a browser or phone or ask it out loud to a smart speaker, odds are Google provides you with the answer.
The company has created a market dominant position in the Search market and continues to gain market share with its Google Cloud business. The company isn't shy about investing in its business and using that investment to grow into new areas and build the company's market value.
Related: How to Buy Google Shares
5. Tesla
---
Tesla is a well-known automaker that is also a pioneer in the electric vehicle industry. Elon Musk, Tesla's founder and CEO has been vocal about his goals to bring sustainable energy solutions to the world.
Tesla manufactures most of its vehicles from its Fremont factory (outside of San Francisco) and uses batteries made at its Gigafactories.
In partnership with Panasonic the company manufactures solar panels for homes, business installations as well as commercial products like the Powerwall.
This lithium-ion battery stores excess energy generated by rooftop panels or during off peak hours when electricity rates are lower than can be used later on.
Kids would do well to invest in Tesla shares because Tesla is a company that supports renewable energy and Elon Musk has been an advocate for sustainable practices- both trends which bode well with younger generations.
Tesla also continues to grow as it invests in new products like the Tesla Semi which could revolutionize how people transport goods across long distances. It's also developing its own electric bus, Model Y SUV or pickup truck, among other things.
The stock price of Tesla fluctuates so investing money into shares requires research on when to buy low and sell high but with such innovations from one of the leading companies in electric vehicles there are plenty of reasons why kids should invest their hard earned allowance dollars in this innovative car company.
Related: How to Buy Tesla Shares
6. McDonald's
---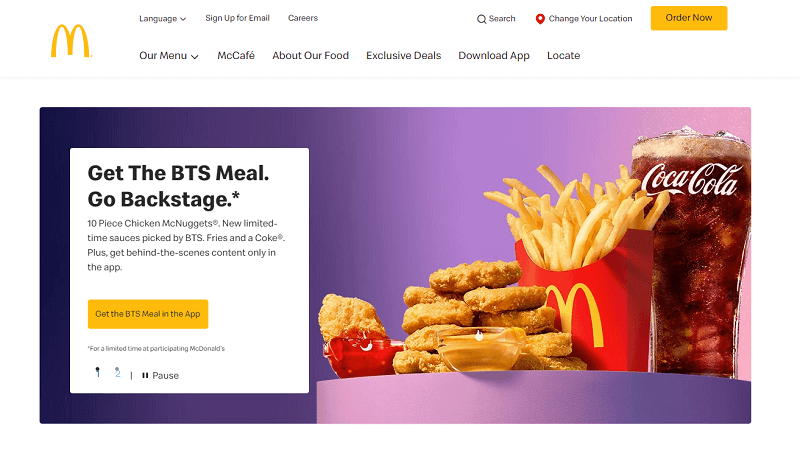 If your kids are hooked on McDonald's, making them investors could be a good idea. While the company has had a bit of a rough patch during 2020 due to COVID, which physical retail or restaurant hasn't?
You can teach your kids about income generating assets through buying this company's stock and claiming their juicy dividend. The company has continually raised its dividend payout for the last 44 years and currently yields around 2.2% at current prices.
You might get them to bank those dividends now by reinvesting them back into the stock for a later date when they might need the money.
Related: How to Buy McDonald's Shares
7. Facebook
---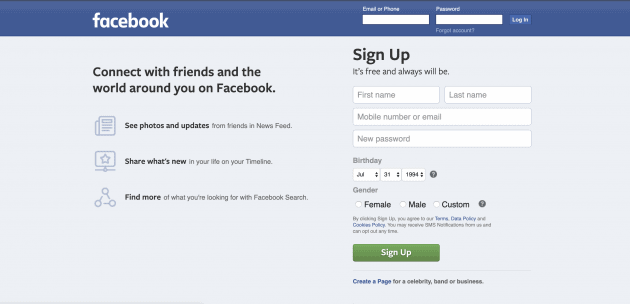 Facebook debuted on the stock market about a decade ago when the company's value was around $104 billion.
It has since grown to be one of the most valuable companies in history, with its stock price recently exceeding $320 per share with a market capitalization of $925 billion.
It competes with Google in the digital advertising space and likely accounts for a decent chunk of your kid's screen time through its Instagram app. As for yourself, in addition to "The Gram", you might find Facebook as one of the more used apps on your phone.
Seeing as how this doesn't appear likely to change anytime soon, owning a piece of the action might make for a smart buy and hold investment to take a share of their future earnings starting at an early age.
Related: How to Buy Facebook Shares
8. Netflix
---
Netflix is a great stock for kids to buy in 2021. It is a company that provides media and video streaming services through its online library of movies, TV series, documentaries, and other content.
The app has been downloaded by over 200 million users globally with the service now available in 190 countries worldwide.
Netflix competes primarily with Hulu, Amazon Prime, HBO Max, Disney+, Google's YouTube as well as Facebook-owned Instagram TV who also offer similar offerings. Not to mention traditional television.
Netflix remains king of content for the time being and has made its ambition to remain in that spot by investing heavily in original content that appeals to everyone in the family. Time will tell but pre-COVID, Netflix seemed a bit less necessary in my monthly budget.
Now, I can't imagine not having it appear on my credit card statement each year. Netflix stock should provide your child some exposure to this emerging trend of on-demand entertainment at an early age.
This continued trend may pay off down the road if they are active media consumers or aspiring filmmakers themselves one day when they grow up.
Related: How to Buy Netflix Shares
9. Nike
---
Nike sells athletic shoes, clothes, equipment- basically anything related to sports performance gear. Nike is all about innovating on their products so the athlete gets better results while wearing Nike products.
Nike is a very "kid-friendly" brand for the younger generation, and it has been around since the early 1980s (since 1972).
Whether your kids are walking to school in trendy Nike shoes or cheering on their favorite team at a basketball game, they will most likely be wearing some of Nike's clothing.
If you want to buy shares with your child that also meets an interest like sports performance gear then this might be the right stock for them!
Related: How to Buy Nike Shares
10. Coca-Cola
---
Coca-Cola is the world's largest beverage company and one of the most recognized brands in history. The Coca-Cola Company owns an extensive portfolio of nonalcoholic beverages, including sparkling drinks, still drinks, juices, teas and coffees.
Coca-Cola is also a "kid friendly" brand with many young kids buying their products from vending machines to drinking refreshing Coca-Cola on a hot summer day.
If you want your child to invest money that will help them drink more Coca-Cola then this might be the right stock for them!
However, you'll likely want them to drink the company's healthier products more so than their namesake product. But don't worry because they've got plenty of healthier options to buy instead.
Related: How to Buy Coca-Cola Shares
11. Hasbro
---
You might find your family playing games not only during the pandemic, but afterward as well after you rediscovered the fun of board games. Hasbro stock could be a winner for kids as you pass time together.
Hasbro, which manufactures classic toys from your childhood including board games and GI-Joe figurines, might be on the list of companies to invest in after this past year.
Hasbro has experienced both good and bad days this year, but there are plenty of reasons to speculate the stock might do well in the longer term: The company's revenue is still primarily from toys, but they have invested more in digital entertainment such as movies and TV programs.
The company got hit hard by the bankruptcy of Toys R Us in 2018, forcing the company to find other outlets to sell its products.
Thankfully, that hasn't kept major industry stalwarts like Disney from signing licensing agreements with the company to make toys based on its entertainment brands and franchises, like The Mandalorian, Frozen, and Disney Princess.
Certainly a riskier pick than many of the companies listed above, but one your kids will likely enjoy owning.
Related: How to Buy Hasbro Shares
12. Mattel
---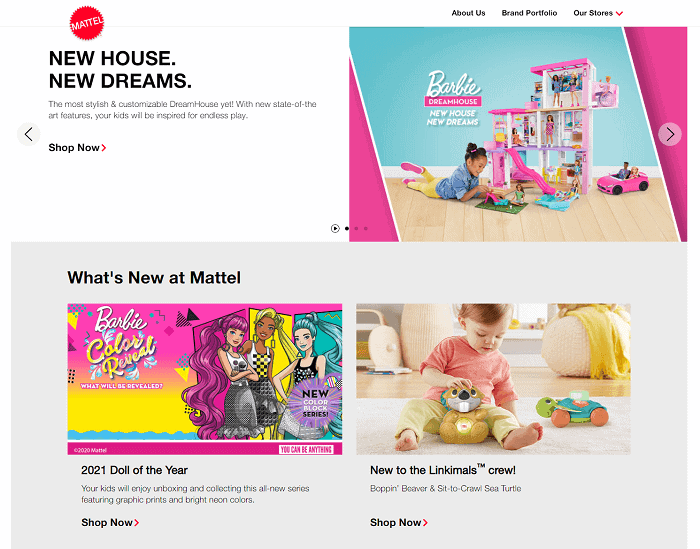 Your kids may also enjoy owning rival toy manufacturer Mattel, which creates popular toy brands like Barbie and Fisher-Price. Mattel had struggled for the past several years, but in 2020 it started to make strides of improvement.
Mattel and Hasbro were hit hard by the bankruptcy of Toys R Us, but both companies are showing a slight rebound with Mattel's online sales up 50%.
Like Hasbro, Mattel is a riskier pick compared to Disney. These stocks both offer buyers an opportunity to invest in two popular kids' brands.
Related: How to Buy Mattel Shares
What is the Best Way to Invest $1,000 for a Child?
---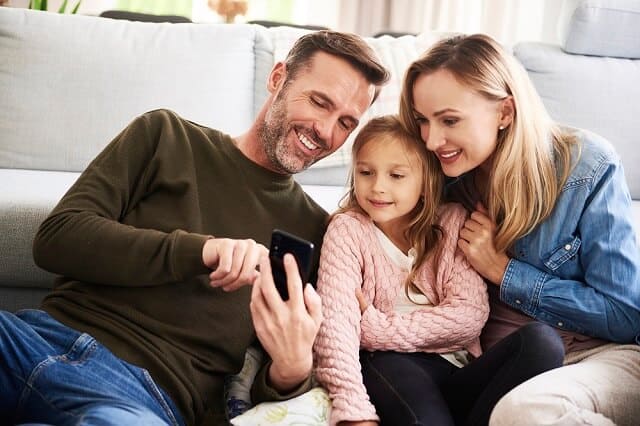 While this article covers individual stocks, one of the best ways to invest $1,000 for a child is to purchase index funds. These instant diversification investment products offer low-costs and broad diversification.
Index funds avoid uncompensated risk, concentration risk and carry lower volatility than individual stocks.
Consider some of the apps above that offer index fund investing as the primary means for investing because these funds carry significant financial return potential over several years.
But of the list above, many appear to have strong financial positioning to perform for many years to come. Buying them likely won't hurt a portfolio and only serve to grow.
In fact, it might give you something to connect with your kids about and talk about regularly. The idea behind investing with your children may not seem as alien if you can invest in something fun like stocks for kids – specifically kid friendly stocks.
It would give you peace of mind knowing that you have invested wisely together while teaching financial literacy from a young age.
You can also consider reading investing books for kids to teach them even more about the stock market.
How to Buy Stocks for Kids
---

For a kid to buy stocks, they need a custodial account which come in two flavors:
UGMA (Uniform Gifts to Minors Act) – These accounts allow a custodian to invest in traditional assets like stocks, bonds, ETFs, mutual funds and related securities.
UTMA (Uniform Transfer to Minors Act) – This type of custodial account can be used in a variety of ways, which include alternative investments. Along with their traditional uses like financial assets and investment vehicles, UGMA custodial accounts can also be used to store items such as property deeds, automobiles and valuable art collections.
By using a custodial account to invest for your kids, this will keep their attention and give them a reason to track stocks and monitor portfolio performance. You have a number of available options which allow you to trade stocks for kids and use the actions as a teaching tool.
Done correctly and with care, kids can take to investing on the right foot and start themselves off on a sustainable financial path.
Where Can I Buy Stock for a Child?
---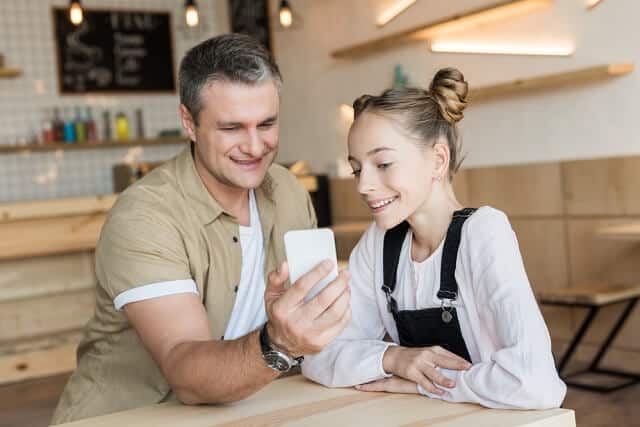 Kids need to invest through a custodial account to buy stock. They can't open a brokerage account for themselves to make money investing in stocks.
There is no black and white when it comes to "the best account," but there are some considerations that can help you make a decision for what will work best for your individual financial situation.
Fees. This is one of the most important things to decide when you are choosing an account. Most custodial accounts have low or no fees if you are a customer of the brokerage company. You may find that some stock brokers charge trading commissions while others charge a monthly fee and act as a free stock trading app within the account. Some even offer free stocks for signing up in the form of shares or a sign up bonus. Consider your preferred model.
Account Minimums. Before opening a brokerage account, look into the minimum deposit required and if the investment still requires maintaining the lower balance after investing your money.
Investment Options. You'll also want to think about the types of investment options you'll have available. Some custodial accounts offer a wide range of investment choices while others provide guardrails with fewer choices but simplified offerings.
The best investing apps for beginners focus on simplicity, functionality and ability to grow with the investor. Investing apps can be a one-stop-shop for everything finance related.
These apps provide comprehensive services to manage your finances, including investing advice and kid friendly stocks in 2021.
There are several related activities that can be consolidated to make the process easier for you, and not feel overwhelmed by the difficulties of switching between applications.
Below are all the investing apps to consider for investing in stocks with your kids. Some only allow the ability to invest in index funds as a means for placing guardrails on your kids' investments.
Others like Greenlight, M1 Finance, Firstrade and Stash allow kids to invest in individual stocks through custodial accounts.
App
Rating (out of 5)
Fees
Best For
Promotions
Greenlight
4.7
$7.98/month
Teaching investing fundamentals with guidance from parents; allows individual and index fund investing
First month free
M1 Finance
4.3
$0 trading or automated investing; $125/year on M1 Plus subscription for custodial account (including custodial IRAs)
Fee-free active trading and automated investing
$30 sign up bonus with $1,000 deposit
Firstrade
4.5
Free trades
Mutual fund and target date fund investors
Free account bonus commensurate with contributed funds
Stash
4.7
$1/month - $9/month
Everyday people looking to start managing their finances
$5 stock bonus for making a deposit of $5 or more
Other Investing Apps for Kids Worth Considering (ETFs Only)
Acorns Early
4.8
$1/month - $5/month
Automated investing in the background into diversified investments
$10 sign up bonus when making first deposit at account opening
UNest
4.5
$3/month - $6/month
Age-based investments in custodial investment account
Matching bonus with $25 initial deposit ($25 bonus)
1. Greenlight App
---

Available: Sign up here
Price: Free 1-month trial, $7.98/mo after for Greenlight + Invest
Greenlight + Invest is an investment account for kids that comes paired with a debit card for kids.
It's easy to use and can double as a savings account and banking apps for teens. The app will teach the basics of investing, how to invest money in stocks and ETFs, etc.
It works best if parents and/or grandparents are involved in the process because it requires linked accounts from the custodians' banks or brokerages.
The all-in-one plan teaches them important financial skills like money management and investing fundamentals — with real money, real stocks and real-life lessons.
You can use the investing feature to:
Buy fractional shares of companies your kids admire (kid-friendly stocks)
Start investing with as little as $1 in your account (with fractional shares)
No trading commissions beyond the monthly subscription fee
Parents approve every trade directly in the app on individual stocks and ETFs with a market capitalization of $1 billion+
Consider opening a Greenlight Card + Invest account to start investing in a custodial brokerage account for your kids today. The first month is free to trial the product and see if it meets your needs for giving one of the best investments for kids.
Read more in our Greenlight Card review.
Our Investing & Prepaid Card for Kids Pick
Greenlight | The Investing App and Prepaid Card for Kids
Greenlight offers flexible parental controls for each child and real-time notifications of each transaction.
Greenlight is the only debit card letting you choose the exact stores where kids can spend on the card.
Parents can use this app to teach them how to invest with a custodial account through Greenlight Max

Related: goHenry vs. Greenlight
2. M1 Finance ($30 bonus)
---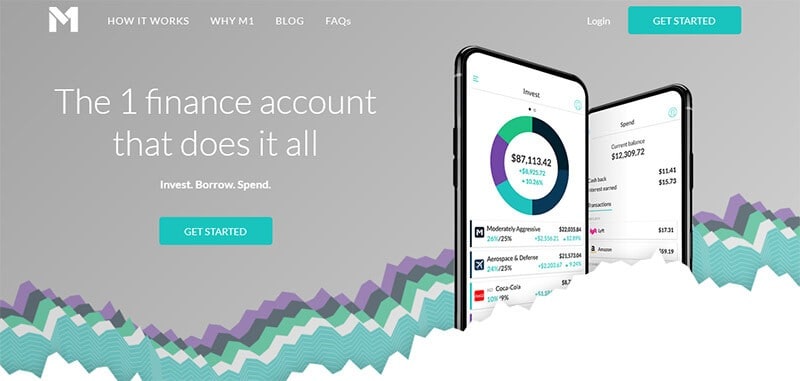 Available: Sign up here
Price: Free trades, $125 subscription to M1 Plus required for custodial account
M1 Finance is an all-in-one personal finance solution that allows new investors to set up an account in seconds.
If you want to use this as a kids investing app, you'll need to apply for an M1 Plus subscription to open a custodial account (either a taxable or custodial IRA). The company has a limited time offer of the first year for free ($125 value).
The service offers investors the ability to create Portfolio Pies, or a diversified portfolio of stocks and/or ETFs that rebalances to help you achieve your money goals.
You can create a portfolio of stocks for kids and set your recurring contributions to keep your portfolio balanced to your targets.
M1 Finance is a service designed for self-directed investors by offering flexible, customizable and automated financial solutions. The platform manages your money intelligently based on how you want.
Consider signing up for an M1 Finance custodial account or custodial IRA today.
Our Robo-Advisor Pick
M1 Finance | Smart Money Mgmt
M1 Finance's Smart Money Management gives you choice and control of how you want to invest automatically, borrow, and spend your money—with available high-yield checking and low borrowing rates.
Special Promotions: Open an account and make a $1,000 deposit within 14 days to receive a $30 bonus and get 1-year free of M1 Plus ($125 value).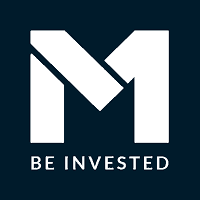 3. Firstrade
---

Firstrade is a leading online brokerage firm offering a full line of investment products and tools designed to help investors improve their financial position through sound investing practices.
One unique feature of Firstrade is that it allows minors to invest (with a custodial account managed by their parents).
As a result, I feature this as one of the best investing apps for minors to buy stocks. It's a great resource for kids to gain early exposure to the stock market through a custodial account and to start compounding their money from a young age.
Firstrade | Full Investing Suite – $0 Trades
Firstrade offers a full suite of investment options in stocks, ETFs, bonds, mutual funds, options and more.
The service charges $0 commissions and has been awarded the #1 Best Online Broker Platform for ETFs and Commissions by Kiplinger.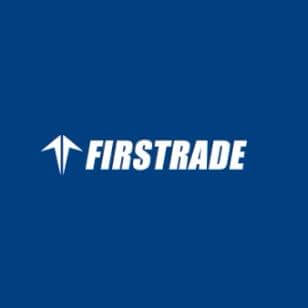 4. Stash Invest ($5 Bonus)
---
Available: Sign up here
Price:

Beginner: $1/mo, Growth: $3/mo, Stash+: $9/mo
Stash is an all-in-one financial management platform, complete with investing, spending and banking functionality.
The app targets individuals just starting on their financial journey by making everything covered on the app accessible to all levels of financial literacy.
With time, the app aims to build up your financial skills and make you confident with your ability to manage and plan your money.
By signing up, you also can receive a $5 bonus for making your first deposit on the app.
Learn how to get free stocks and other sign up bonuses to add a jumpstart to your investments.
Stash | Investing Made Easy
Stash is a personal finance app that simplifies investing, making it easy and affordable for everyday Americans to build wealth and achieve their financial goals.

By signing up and making a $5 deposit, Stash will also provide a $5 sign up bonus.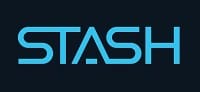 Other Investing Apps for Kids Worth Considering (ETFs Only)
5. Acorns Early ($10 Bonus)
---
Available: Sign up here
Price: Acorns Personal: $3/mo and Acorns Family: $5/mo
Acorns offers a custodial account for parents interested in opening an investment account for their child called Acorns Early.
Acorns Early offers investment portfolios of various risk levels, so you can feel confident in the account you're opening up for your little one. This micro investing app can be a great way to teach teenagers and minors how to invest money.
The best part about Acorns is that it doesn't require any minimum deposit to get started and allows you to contribute money on a regular basis.
One of the best ways for parents to invest $1,000 for their child's future is in a custodial account like Acorns Early.
Learn more in our Acorns review.
Our Micro-Investing App Pick
Acorns | Invest, Earn, Grow, Spend, Later
From acorns, mighty oaks do grow. Grow your oak!
In under 5 minutes, get investment accounts for you and your family, plus retirement, checking, ways to earn more money, and grow your knowledge.
Famous for investing spare change automatically through Round-Ups, this all-in-one financial app helps younger generations start investing earlier.
Just $3 or $5/mo.
Bonus: Get $10 to start & $75 for taking specific actions in an Acorns Checking account*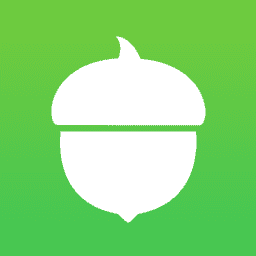 * Must receive 2 or more direct deposits of at least $250/deposit and spend at least $500 from the Checking account within 3 months of first qualifying deposit. $75 bonus will be deposited into your Acorns account within 45 days.
6. UNest ($25 bonus)
---

Available: Sign up here
Price: $3/mo: Regular, $6/mo: Family
UNest is a new custodial account that allows parents to invest money for their kids for needs beyond just education but events like a new car, a wedding, vacation or anything else a minor might want some day.
UNest even offers a free matching $25 sign up bonus for opening an account and making an initial $25 contribution.
UNest | Easy College Savings App
UNest acts as a tax-advantaged investment account for kids. It allows them to save for an education, first car, house, wedding, or even for their financial security as an adult.
Investment options - 5 options suited to your needs
Taxes - <$2,200 of annual tax benefits and first $1,100 in earnings are tax-free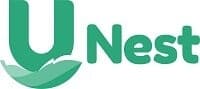 How to Gift Stock to a Child
---
As covered above with custodial accounts, you can get your kids started in stocks through one of these unique accounts.
You can gift stock to a child by opening a investment account for kids (custodial brokerage account) and transfer existing shares of stock, exchanged-traded funds, mutual funds or other securities you'd like to gift into the custodial account.
Remember the two types of custodial accounts, however: UGMA and UTMA accounts. UTMA accounts only allow traditional financial assets like stocks, bonds, ETFs, mutual funds, etc. UGMA accounts allow non-traditional investments like real estate, cars and more.
Gifting stock to a child can happen with either account type and you can set up a custodial account at any of the brokers listed above. Learn more about how to gift stock here and give financial gifts to babies and kids.
What is the Gift Tax Rule?
---
You can gift money to another person tax-free if you meet certain limits each year.
For custodial accounts, you can contribute money to the account and manage it with their ability to see how you handle the investments together.
A single adult can contribute up to $15,000 per year to the custodial account while a couple can contribute up to $30,000 per year if they file taxes jointly.
About the Site Author and Blog
In 2018, I was winding down a stint in investor relations and found myself newly equipped with a CPA, added insight on how investors behave in markets, and a load of free time.  My job routinely required extended work hours, complex assignments, and tight deadlines.  Seeking to maintain my momentum, I wanted to chase something ambitious.
I chose to start this financial independence blog as my next step, recognizing both the challenge and opportunity.  I launched the site with encouragement from my wife as a means to lay out our financial independence journey and connect with and help others who share the same goal.
Disclaimer
I have not been compensated by any of the companies listed in this post at the time of this writing.  Any recommendations made by me are my own.  Should you choose to act on them, please see the disclaimer on my About Young and the Invested page.
Invest, manage and plan your money with confidence
Start here with useful resources delivered direct to your inbox