This week's post comes from a guest blogger named Good Nelly who blogs at My Way of Viewing.  The post discusses the financial independence movement as it relates to physicians.  Hopefully, Good's suggestions shown below can teach you how to become wealthy by pursuing financial independence and living your best life as well as some of the benefits which come from it.
Because this personal finance blog primarily focuses on young professionals seeking financial independence, this topic fits well within this niche.  Please enjoy and leave any thoughts in the comments section below.
A Physician's Guide to Financial Independence, Retire Early (FIRE)
How to Achieve It and Why
Being a doctor is a noble profession. So, as a doctor, you can enjoy your profession more if you don't have to work for money.
But how can you do that? When you achieve financial independence; that is, you can lead your lifestyle without working for a paycheck every month.
Why to Strive for Financial Independence
Apart from working for pleasure and not for money, there are many reasons why a physician's financial independence is important.  Let's review some of them now.
You Want to Work on Your Own Terms
When you have spent so many years to achieve a unique skill set, it would be a waste to retire early. But, you can work on your own terms when you no longer work for money.
You can do charity work, donate money and help others. When you donate money, you can also get a tax deduction.
Apart from that, you can also choose to work two or three days a week instead of working five or six days a week and live life on your own terms.
You Can Take Time Off or a Vacation When You Need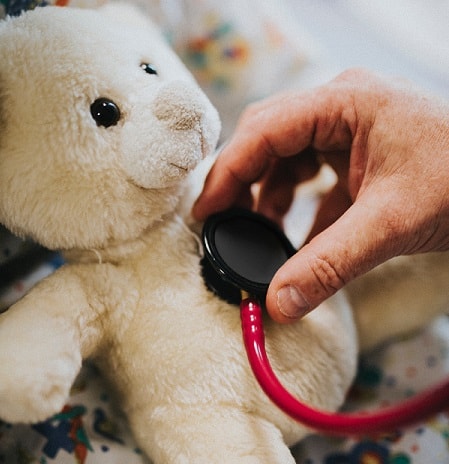 You never know when your near ones will need you. No matter how much you earn, you might have to take leave for a few days from your work.
In such a situation, it'll help you if you don't depend on your paycheck. You can take off for a few days and can be with your near ones.
You Don't Have to Pay Insurance Premiums
There is a need for disability insurance when your family is dependent on your income. Therefore, you have to pay insurance premiums.
The physicians usually have to spend more than $5,000 annually on the insurance premiums.
So, think for a moment!
If you reach financial independence, you can save the insurance premiums as you and your family won't be dependent on your monthly income.
How Physicians Can Achieve Financial Independence – A Brief Set of Guidelines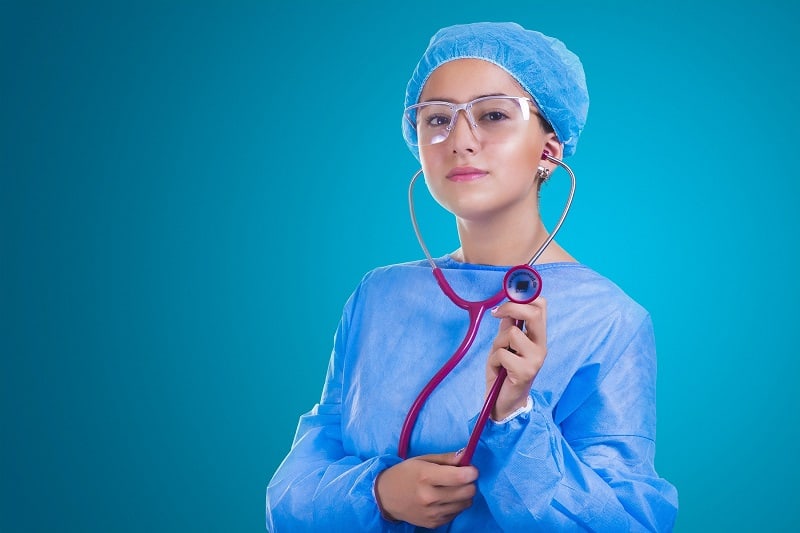 Many doctors are highly paid. But that doesn't mean that you've achieved financial independence. Many people, who have a high income, fall into debt. So, you have to plan your financial independence.
Do Not Live Paycheck to Paycheck
Regardless of how much you earn, you need to save at least 20% of your income. Even if you want to retire at your normal age, you need to save a significant amount of your monthly paycheck.  If you strive for financial independence, retire early, you need to save more.
If you spend almost everything you earn, you won't be able to retire comfortably.
Write a Physician's Financial Plan
Like others, the first step for the doctors to achieve financial independence is to plan a realistic budget, one that helps you spend on the areas you want to.  If you find yourself saying, "I want to be rich," you need to follow your budget.
A written plan also motivates you to review your performance and be on the track. If required, talk to an independent financial adviser and create your investment plan to achieve financial independence.  If you find one willing to work for you and charge a fair fee, they will help you learn how to be rich.
Your financial plan should also help you decide the money necessary for financial independence and how much to retire comfortably.
Stay Away from Debt and Pay Off Dues if Any
One of the biggest hindrances for a physician's financial independence is to incur debt. When you are in debt, you have to use your savings to repay outstanding balances.
Therefore, repay debt as fast as possible so that you can invest a part of your income to get a profitable return in the future.
So, if you are in debt, gather knowledge about the probable debt relief options and choose one that suits you the best. You can compare the debt relief options to choose the best one for your financial condition.
Build an Emergency Fund to Tackle Minor Expenses
If you have an emergency fund to tackle your comparatively minor expenses, you can avoid purchasing certain insurance policies.
Undoubtedly, insurance policies are important; they are important for doctors, too. However, you don't have to buy an insurance policy for each and every electric appliances and pay the premiums.
For example, you don't have to purchase insurance for your refrigerator, your iPhone, or your lawnmower, but you definitely need health insurance, life insurance, home insurance and car insurance coverage.
You can use your emergency fund to repair or replace your electronic gadgets if the need arises.
Continue with Your Resident Lifestyle for a While
When you first step into the field of medicine, you're not used to the high salary. So, even after you start getting a relatively bigger paycheck, continue with your resident lifestyle for some time.  This will have you becoming financially independent in no time.  If you're careful, you might be able to figure out how to retire early.
What is the benefit? You can use your savings to repay your student loan debt along with saving towards your retirement.
Yes, you should start 
saving for retirement
 from your early age. So, what do you think? Is it that tough to follow these tips to achieve financial independence?  No, right? You just have to make a plan and start working towards it.
Another thing, you have to be patient and stay motivated until you reach your goal to become financially independent. Then, work will be fun and you'll have a lot more job satisfaction.