It's not uncommon for college students to apply for a credit card, but should they? There are many pros and cons of getting a first credit card as a college student.
In this article, we will discuss considerations you should make before applying for your first credit card. We'll also talk about how it can help with building your credit score in the long term.
Here's what you need to know about whether a college student should get a credit card and how they can use their cards responsibly to reap the benefits (while avoiding the pitfalls).
Best Credit Cards for Students to Start Building Credit – Top Picks
---
Should a College Student Get a Credit Card?
---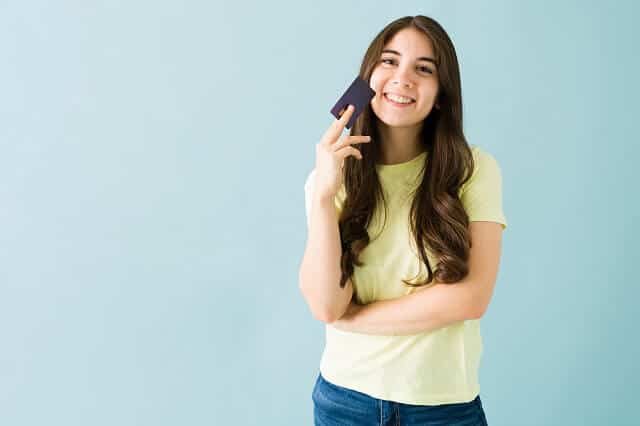 Credit cards often represent the first step into adulthood, financial responsibility, and independence. As such, many college students have an eagerness to apply for their first credit card as soon as they can.
In so doing, they can work to build a positive payment history on their own and continue building their financial literacy.
However, should a student get a credit card? A straightforward answer doesn't exist because it depends on the individual's circumstances and needs at that time and their ability to make smart personal finance decisions.
Credit cards, when handled responsibly, can serve as a valuable tool for building credit. But should college students consider student cards? Below, we cover some considerations to make before applying.
Related: Best Credit Cards for Teenagers
What Should You Consider Before Getting a Credit Card?
---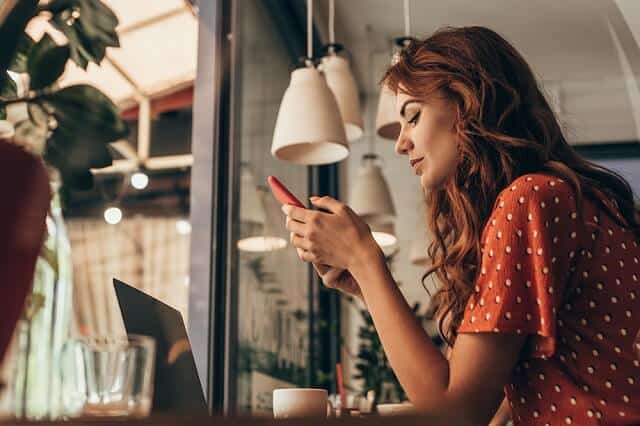 First, you should take the necessary steps to improve your credit score before applying for a card. This helps with increasing your approval odds and securing better terms and rates from lenders.
This means:
paying off any outstanding debts on time
requesting a higher credit limit on your current credit cards only after you've proven responsible behavior
avoiding unnecessary credit inquiries (e.g., opening multiple applications at once) to prevent your credit score from taking a hit
making on-time payments
paying more than the minimum payment
It would help if you also understood how the card works before applying for one. This understanding means knowing whether the credit card charges an annual fee, what your credit limit will be, the card's benefits (if any), as well as how it can affect your credit score should you miss a payment.
If you don't have a card or other existing debt, this may represent your first card or a starter credit card.
You might first consider secured credit cards as credit card companies will require you to place a security cash deposit down upfront, ensuring you can build good credit habits with little money at risk.
If you fail to make your payments on time on your credit card bill, the credit card company will take your balance owed from your cash deposit.
Starting with a secured credit card can control your monthly expenses by having low credit limits until you build a positive credit history and good credit habits.
If you can handle having a credit card and currently attend college, you might consider student credit cards.
This particular credit card type usually comes with low credit limits to start but can charge high interest rates if you fail to pay off your balance in full each month.
If you'd like to build your credit as a college student but don't think you can handle a credit card by yourself, you might consider asking one of your parents to add you as an authorized user on their credit card instead of applying for student credit cards.
Authorized users have a card issued under an existing credit card account in your name but with the ultimate responsibility for paying the credit card bill still falling to the primary cardholder.
In situations like this, ensure you only ask someone with good credit, knows how to use the card responsibly and who has a solid payment history.
If this person can't maintain a good payment history on the card, this can impact your credit score negatively.
Parents who want to help their kids build credit often use this strategy for piggybacking on their credit cards to build credit for their kids.
You might also consider applying for a joint credit card with one of your parents, though these cards have become increasingly rare and carry their own risks.
Instead, if you think you have a good handle on your spending, you might consider entering the credit world first with a student credit card.
Related: Best Debit Cards for Kids and Teens to Become Money Savvy
Is it a Good Idea to Get Your First Credit Card as a College Student?
---

Credit cards can act as a helpful tool in establishing your own identity and financial independence from parents—often representing the first step into adulthood for college students.
To ensure getting student credit cards is a good idea, first, take actions to address that you get your first credit card for the right reasons:
Establish and Fund an Emergency Fund. Before applying for a credit card as a student, it is a good idea to have an emergency fund established and funded. This will help ensure that if any unexpected expenses pop up—such as car repairs or medical bills—you won't need to rely on your new credit card to pay for it.
Pay Off Any Existing Debt. Before proceeding with a student credit card, make sure you pay off any existing debt, such as personal loans or other costly forms of debt. Failing to pay off these balances promptly will not only result in more interest down the road, but it may also harm your credit report by producing lower credit scores should you fail to keep up with your payments.
If you can accomplish these two tasks first, you've made significant progress toward determining your preparedness for getting your first card. You might be ready for student credit cards.
Related: 4 Best Teen Checking Accounts [Bank Accounts for Teenagers]
Is It Worth It to Get a Credit Card in College?
---

Entering college presents a world of several firsts for students. This could include the first time living on your own, starting a job, beginning the journey toward establishing an income stream that can fund money goals you may hold for yourself.
A student credit card might be worth it for college students who are more serious about building credit or need access to additional funds for emergencies or unexpected expenses.
However, even with these considerations, should you get your first credit card as a student?
While the benefits of establishing and building good habits with handling credit cards early on should not be overlooked, it is essential to understand that getting a student credit card before completing these tasks will likely result in more harm than good.
This could include accruing too much debt, paying too much interest, and failing to build credit should you not use the card responsibly.
For college students who are unsure about how they will handle using their first credit card, it's best to wait until after completing these steps before applying for your first student credit card.
If you can handle all of these items on a monthly income and have strong spending habits, you might consider getting a student credit card.
Let's look now at what a student credit card is and how they differ from a traditional credit card.
Related: Best Credit Cards for Kids: Building Credit & Money Habits Early
What is a Student Credit Card?
---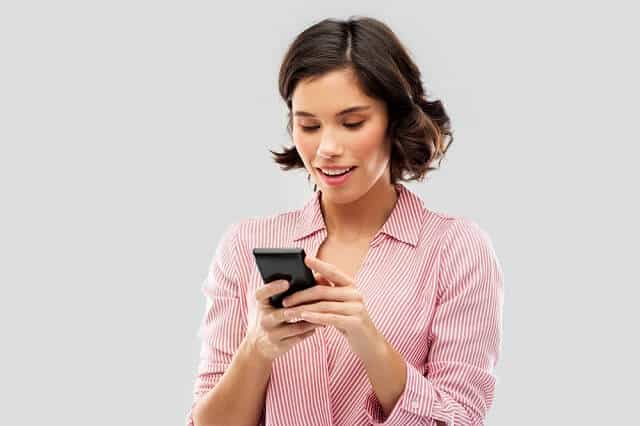 Student credit cards are targeted towards college students and come designed to help them start building credit. Eligibility requirements for student credit cards are lower than they are for many other types of credit cards.
While these student credit cards tend to be easier to get approved for than standard credit cards, some qualifications still need to be met.
A student credit card works the same as other types of credit cards, typically unsecured cards, meaning there isn't a deposit required.
Usually, student credit cards start with a low credit limit and a high annual percentage rate (APR).
There may or may not be rewards offered, such as cashback or statement credits for students who maintain a high GPA.
Student credit cards offer the ability to report payment history to the major credit bureaus. This will help to bolster your credit report, burnish good credit and demonstrate good credit history.
This doesn't happen on its own by simply applying for a student credit card. You'll need to show you can handle credit card debt responsibly by maintaining a low credit utilization ratio and making on-time payments.
Done with repetition, you'll see your credit scores rise, rewarding the decision to get a student credit card.
Below, we cover the best student credit card options to consider.
Related: Best Credit Cards for Students with No Credit
What are the Best Student Credit Cards?
1. Petal® 2 "Cash Back, No Fees" Visa Credit Card
---
The Petal 2 "Cash Back, No Fees" Visa starter credit card wants to take to heart people's thoughts on it being time for a card company to help people succeed financially.
To heed this call, Petal has used modern technology to design credit card products that help you budget, control your spending, and build credit.
This card is best for those with thin to no credit files because Petal accepts applicants based on cash flow underwriting alone—meaning no credit history is required.
And if you have a credit score, you can get the opportunity for acceptance with a fair credit rating, meaning you need a minimum credit score of 600 or better. If you have a credit score of 720 or better, Petal auto-approves your application.
This credit card issuer reports your payment history to all 3 major credit bureaus, helping you build credit.
With credit limits as low as $300 and a higher credit line up to $10,000, 2% – 10% cash back at select merchants and up to 1.5% cashback on eligible purchases after making 12 on-time monthly payments, Petal 2 might be an excellent choice to consider as a beginner credit card.
This credit card charges no fees whatsoever, letting you avoid simply holding the card in your wallet.
Related: Best Teen Credit Cards for Build Credit History
2. Petal® 1 "No Annual Fee" Visa Credit Card
---
Like the first Petal starter credit card above, this alternative uses modern technology to design credit card products that help you budget, control your spending, and build credit.
The Petal 1 "No Annual Fee" Visa card is also best for those with no credit or a thin credit file because Petal accepts applicants based on Cash Flow underwriting alone.
And if you have a credit score, you can get the opportunity for acceptance with a low to a fair credit rating of 550 or better. If you have a credit score of 720 or better, Petal auto-approves your application.
Deserve® EDU Mastercard for Students
---
The Deserve EDU Mastercard for Students is an award-winning student credit card for all students—both from the U.S. and visiting from abroad. For international students, you do not need a SSN to apply.
The Deserve EDU starter credit card is a non-conventional option that acts as neither a secure credit card nor a sub-prime card. This card works well for international college students who lack a Social Security Number.
For signing up, you can receive one year of Amazon Prime Student after making $500 of purchases in the first three billing cycles (Lifetime Value of $59).
Likewise, you can also earn 1% cashback on all purchases, receive cell phone protection of up to $600 and not have international transaction fees on purchases abroad.
Discover it® Student Cash Back
---
Discover it® Student Cash Back offers several benefits students might find helpful as a starter credit card.
This serves as one of the better cards for no credit because it allows you to earn a high rewards rate when used on rotating quarterly bonus categories, up to 5% cashback. Further, you can participate in the Unlimited Cashback Match — only from Discover.
The Unlimited Cashback Match will have Discover automatically match all the cashback you've earned with your card over your first year.
There's no minimum or maximum rewards, just a dollar-for-dollar match on all the cashback you've earned. Outside of the bonus categories listed by the card, all other purchases receive 1% cashback.
This card has no annual fee from the Discover it® Student Cash Back and even allows you to earn a statement credit each time you refer a friend, and they're approved for this no annual fee unsecured credit card for students.
Keep track of your credit score on this unsecured card with a free Credit Scorecard.
Discover it® Secured Credit Card
---
Discover it's® secured card is another card from the Discover credit card issuer that can provide a way to build or rebuild your credit history.
You get an actual card with no annual fees, and Discover® will report your progress to all three major bureaus, unlike most debit cards or prepaid cards.
When you apply for your Discover it® secured credit card, you place a minimum $200 refundable deposit down at opening. Your maximum credit line will equal that amount (up to $2,500) but will be determined by your income and ability to pay.
You'll then be able to use this as a way of building good habits, like responsibly paying back what you owe each month and never going into debt.
It's also risk-free to see if you qualify. You can see if you're pre-approved for the Discover it® secured credit card that requires a security deposit without affecting your credit—there are no credit check implications on your credit score.
How to Get a Student Credit Card with No Credit History
---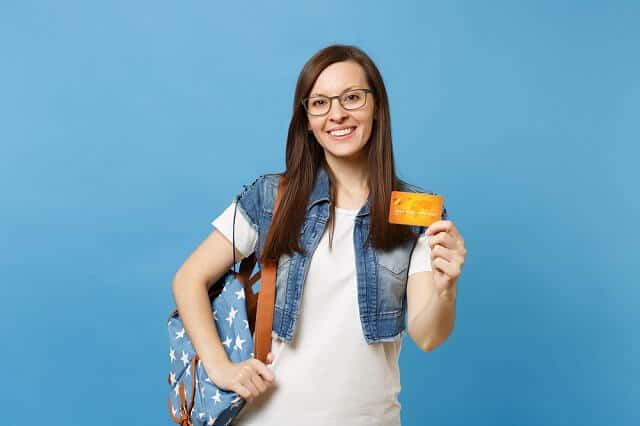 Even if you have no credit history, it can be possible to obtain a student credit card. These cards expect you not to have much credit history. If you have a stable income, that can often replace credit history.
Alternatively, you can have somebody with a good credit score co-sign for your student credit card. If your application is denied because of a lack of credit history, check to ensure there aren't any accounts in your name that you never applied to get.
If that isn't the case, and you don't have anyone to co-sign with you, you may need to establish some credit first (more on how to build a credit score as a student later in this piece). You can also look into other cards that don't mind your lack of credit.
What are the Requirements for Getting a Student Credit Card?
---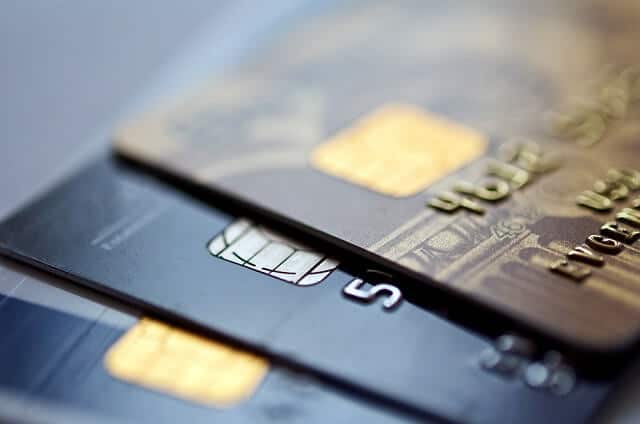 1. The applicant must be at least 18 years old (and sometimes 21+)
As a minor, you don't meet the eligibility requirements to receive a credit card. Once you reach the age of majority (18 in most states), you still face a hurdle to obtain a card by yourself.
You'll need to meet other criteria outlined in the CARD Act of 2009 related to income or expectation of having access to financial assets.
2. The applicant must have income from a job, other independent income sources
Simply reaching the age of majority no longer qualifies you for a card without meeting additional requirements. The Credit Card Act of 2009 placed restrictions on people between 18 – 20 from easily opening credit accounts.
Further, this law amended the Truth in Lending Act (TILA) to require young adults to provide proof of income from sources like a job (or independently through investments).
3. The applicant can qualify with third-party income if they have a reasonable expectation of access
A later amendment to the Credit CARD Act of 2009 provided an additional provision for getting credit cards if you are 21 or older and have no independent income source.
The amendment allows you to ask a parent, relative, partner, spouse or friend who meets the requirements for receiving credit cards by themselves if you have "reasonable expectation of access" to money held jointly in a shared bank account or another financial account.
You can also ask these same parties to co-sign your application.
4. The applicant needs a registered Social Security Number or Individual Taxpayer Identification Number (usually)
While certainly not always the case, most credit card issuers require you to submit a formal identification number, whether as a Social Security Number (SSN) or Individual Taxpayer Identification Number (ITIN) unique to your identity.
Some cards, like the Deserve EDU Mastercard, do not require this information because they target international students who do not have a number assigned to them as non-US citizens but remain in need of credit cards.
Related: How Old Do You Need to Be to Get a Credit Card? [Minimum Age]
How to Build a Credit Score as a Student
---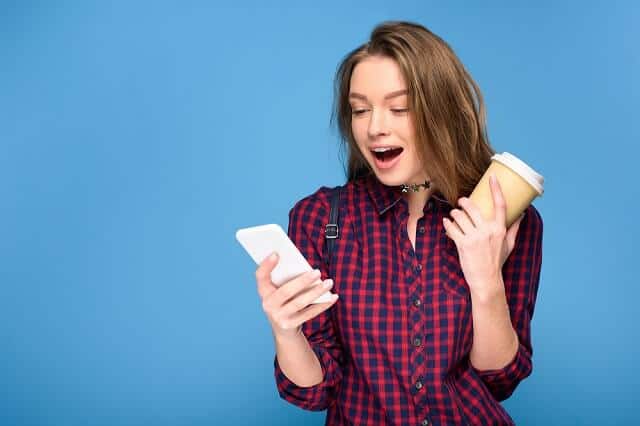 There are several ways to build your credit card as a student so you can have a long credit history and high score in the future.
1. Become an Authorized User
One of the easiest ways to start building credit is by becoming an authorized user on a parent or guardian's credit card. Even if you don't make purchases on the card, just being listed helps you establish credit.
Just make sure the credit card issuer is one that will report your status as an authorized user to major credit bureaus (not all do). Only become an authorized user if you trust the primary cardholder to make regular payments. Missed payments can negatively affect your score.
Related: Best Credit Cards for Kids: Build Credit & Money Habits Early
2. Get a Secured Credit Card
A secured credit card always requires you to put down a deposit. Deposits are inconvenient, but you are nearly guaranteed to get approved for a credit card by having one.
If you're responsible with your secured card, it will help you build a strong credit history that will allow you to get an unsecured card next.
Related: Secured Credit Card vs. Unsecured: What's the Difference?
3. Apply for a Credit Builder Loan
Credit builder loans are specifically designed for people who don't have a credit history and want to establish credit. To get approved for a credit builder loan, you will need to show you have sufficient income to make payments.
If approved, the amount you borrow is in a savings account during the time you make payments. You regain access to the money after you have completely repaid the loan, plus interest. Your payments are reported to one major credit bureau, at minimum.
These loans represent one of the easiest paths to build credit without a credit card.
4. Apply for Student Credit Cards
Student credit cards usually don't require previous credit history (although you may need a co-signer under age 21). If you pay your statements consistently every month, these credit cards can help you build a good credit score.
The cards might have high interest rates, but that won't affect you if you pay your bills in full.
Related: How to Get a Credit Card for the First Time [Starter Credit Cards]
5. Apply for an Unsecured Credit Card with a Co-Signer
Credit card issuers are more likely to give you an unsecured card if you have a co-signer because the co-signer is also liable for your debt. You are still the primary cardholder and responsible for your bills, but if you miss payments, the co-signer is also affected.
Related: What is an Unsecured Credit Card and How Does It Work?
6. Make Payments on Your Student Loans (Early)
By making payments to your student loans early (while you're still in school), you can start showing a history of timely payments. As previously mentioned, the most significant factor in one's credit score is payment history.
Student loan payments get reported to credit reporting agencies, so early payments start establishing your credit right away and will help you have a high score later.
Related: