Student credit cards come with several benefits. The main advantage is that a student card is a great way to help build credit.
However, not everyone qualifies for a student credit card and not all student credit cards are created equal.
Let's go over what a student credit card entails, who this type of credit card is a good fit for, today's best student credit cards, and more.
Best Credit Cards for Students Without Credit – Top Picks
---
What is a Student Credit Card?
---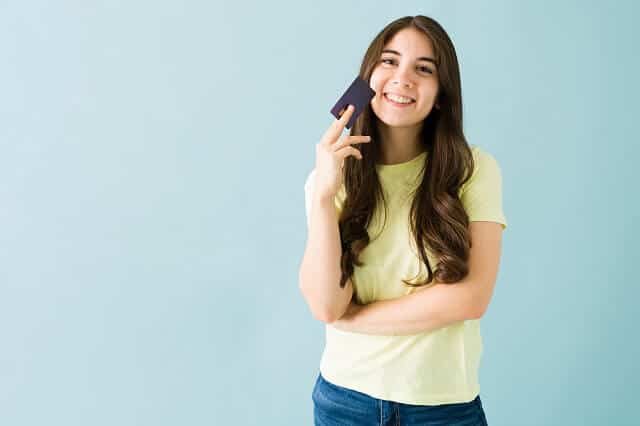 Student credit cards are targeted towards college students and are designed to help them start building credit. Eligibility requirements are lower than they are for many other types of credit cards.
While these cards tend to be easier to get approved for than standard credit cards, some qualifications still need to be met.
Student cards work the same as other types of credit cards, typically unsecured cards, meaning there isn't a deposit required.
Usually, student credit cards start with a low credit limit and a high annual percentage rate (APR).
There may or may not be rewards offered, such as cashback or statement credits for students who maintain a high GPA.
Who Should Get a Student Credit Card?
---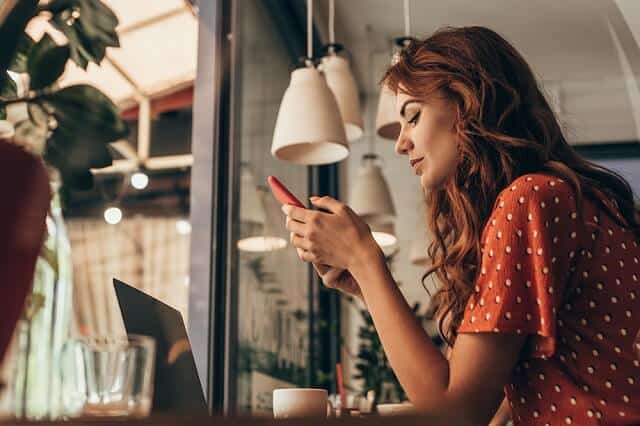 Student credit cards are best for people who want to build a positive credit history.
Usually, you have to show you're enrolled in school, but some cards exist without that requirement.
Some require you to be a U.S. citizen, so students studying abroad in the U.S. don't always qualify.
These cards are handy for students aged 21 and older who aren't employed. If you are between ages 18 and 21, most credit card issuers require you to either have an income or to have a parent or other adult co-sign for your card.
Once you are 21, you still need to show an income, but there are more acceptable forms of income. For example, if you're married, your spouse's income counts.
One reason not to get a student credit card is if you are very unconfident in your ability not to max out the card.
A student credit card can positively or negatively affect your credit score, so you might want to wait if you cannot meet your minimum payment each month.
Anyone who can spend responsibly benefits from student credit cards.
Related: How Parents Can Help Their Children Build Credit
What are the Best Student Credit Cards?
1. Petal® 2 "Cash Back, No Fees" Visa Credit Card
---
The Petal 2 "Cash Back, No Fees" Visa starter credit card wants to take to heart people's thoughts on it being time for a card company to help people succeed financially.
To heed this call, Petal has used modern technology to design credit card products that help you budget, control your spending, and build credit.
This card is best for those with thin to no credit files because Petal accepts applicants based on cash flow underwriting alone—meaning no credit history is required.
And if you have a credit score, you can get the opportunity for acceptance with a fair credit rating, meaning you need a minimum credit score of 600 or better. If you have a credit score of 720 or better, Petal auto-approves your application.
This credit card issuer reports your payment history to all 3 major credit bureaus, helping you build credit.
With credit limits as low as $500 and a higher credit line up to $10,000, 2% – 10% cash back at select merchants and up to 1.5% cashback on eligible purchases after making 12 on-time monthly payments, Petal 2 might be an excellent choice to consider as a beginner credit card.
This credit card charges no fees whatsoever, letting you avoid simply holding the card in your wallet.
2. Petal® 1 "No Annual Fee" Visa Credit Card
---
Like the first Petal starter credit card above, this alternative uses modern technology to design credit card products that help you budget, control your spending, and build credit.
The Petal 1 "No Annual Fee" Visa card is also best for those with no credit or a thin credit file because Petal accepts applicants based on Cash Flow underwriting alone.
And if you have a credit score, you can get the opportunity for acceptance with a low to a fair credit rating of 550 or better. If you have a credit score of 720 or better, Petal auto-approves your application.
Deserve® EDU Mastercard for Students
---
The Deserve EDU Mastercard for Students is an award-winning student credit card for all students—both from the U.S. and visiting from abroad. For international students, you do not need a SSN to apply.
The Deserve EDU starter credit card is a non-conventional option that acts as neither a secure credit card nor a sub-prime card. This card works well for international college students who lack a Social Security Number.
For signing up, you can receive one year of Amazon Prime Student after making $500 of purchases in the first three billing cycles (Lifetime Value of $59).
Likewise, you can also earn 1% cashback on all purchases, receive cell phone protection of up to $600 and not have international transaction fees on purchases abroad.
Related: Best Credit Cards for Students with No Credit
Discover it® Student Cash Back
---
Discover it® Student Cash Back offers several benefits students might find helpful as a starter credit card.
This serves as one of the better cards for no credit because it allows you to earn a high rewards rate when used on rotating quarterly bonus categories, up to 5% cashback. Further, you can participate in the Unlimited Cashback Match — only from Discover.
The Unlimited Cashback Match will have Discover automatically match all the cashback you've earned with your card over your first year.
There's no minimum or maximum rewards, just a dollar-for-dollar match on all the cashback you've earned. Outside of the bonus categories listed by the card, all other purchases receive 1% cashback.
This card has no annual fee from the Discover it® Student Cash Back and even allows you to earn a statement credit each time you refer a friend, and they're approved for this no annual fee unsecured credit card for students.
Keep track of your credit score on this unsecured card with a free Credit Scorecard.
Discover it® Secured Credit Card
---
Discover it's® Secured Credit Card is another card from the Discover credit card issuer that can provide a way to build or rebuild your credit history.
You get an actual card with no annual fees, and Discover® will report your progress to all three major bureaus, unlike most debit cards or prepaid cards.
When you apply for your Discover it® Secured Credit Card, you place a minimum $200 refundable deposit down at opening. Your maximum credit line will equal that amount (up to $2,500) but will be determined by your income and ability to pay.
You'll then be able to use this as a way of building good habits, like responsibly paying back what you owe each month and never going into debt.
It's also risk-free to see if you qualify. You can see if you're pre-approved for the Discover it® Secured Credit Card that requires a security deposit without affecting your credit—there are no credit check implications on your credit score.
How to Get a Student Credit Card with No Credit History
---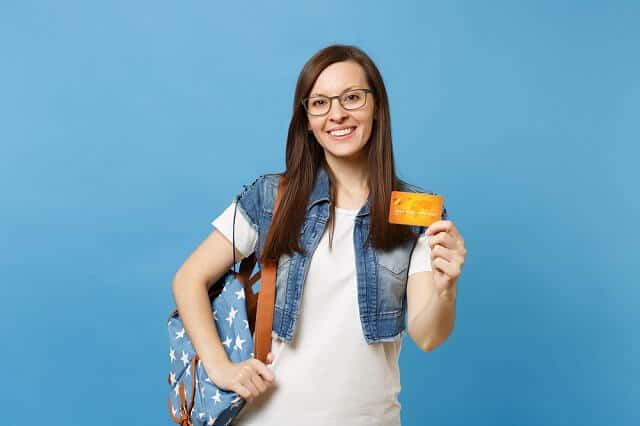 Even if you have no credit history, it can be possible to obtain a student credit card. These cards expect you not to have much credit history. If you have a stable income, that can often replace credit history.
Alternatively, you can have somebody with a good credit score co-sign for your student credit card. If your application is denied because of a lack of credit history, check to ensure there aren't any accounts in your name that you never applied to get.
If that isn't the case, and you don't have anyone to co-sign with you, you may need to establish some credit first (more on how to build a credit score as a student later in this piece). You can also look into other cards that don't mind your lack of credit.
Related: 9 Best Credit Cards for No Credit History [Starter Credit Cards]
What are the Requirements for Getting a Student Credit Card?
---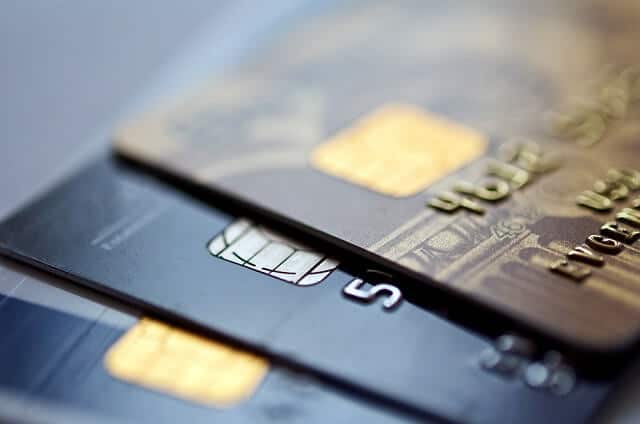 There are different rules for young adults under 21 years old because of laws on how financial companies market cards towards this demographic.
As a result, you'll need a few pieces of information, financial resources or help from another. Specifically, you'll need the following in most cases:
Identifying information. This includes a Social Security number or an individual taxpayer identification number (though some cards don't require you to have this as you might be an international student applying for a card).
Income sources or financial resources. This money can be earned or owned by yourself, but it can also be money you have a reasonable expectation of accessing for repaying the debts incurred on the card. This means you can have money from a third-party source count as income, such as if you have a spouse who works or has money and don't work yourself.
Monthly cost-of-living information. This includes costs like rent or housing payments.
If you don't have income sources of your own and are between 18 and 21, you may need to ask someone to co-sign your application, add you as an authorized user on their card, or apply as a joint applicant.
Related: How Old Do You Have to Be to Get a Credit Card? [Minimum Age]
How to Find the Right First Credit Card
---

1. Look at where you currently bank
If you enjoy the bank or credit union where you currently have a bank account, that's a great place to look into first. It may be easier for you to get approved for a card with your current bank because a relationship already exists.
However, if competitors have far better deals, don't worry about being loyal to a bank and instead pick the best card.
2. Look at available offers – secured cards, pre-approved unsecured credit cards
Depending on the offers, it may be best to get a secured card (where you give a security deposit), a pre-approved unsecured card, or something else. See which cards you're likely to be approved to get. There might be some that require an established credit score.
3. Understand the terms, trade-offs and how each type of credit card works
Read the fine details for each card. Check interest rates, the credit card limit, whether there is an annual fee or other fees, and if they report your card usage to credit rating bureaus.
4. Target cards with low fees, report credit to credit bureaus
Focus on cards with low or no credit card fees. Try to get a card with no annual fees, if possible. If you plan to travel abroad with your card, you'll also want to look into foreign transaction fees.
Fortunately, there are cards with no foreign transaction fees if that's a priority for you. You want your card use to be reported to major credit bureaus to establish credit and help towards a high credit score.
5. Apply to rewards credit cards if possible
If you might qualify for a rewards credit card, apply for it. The sign-on bonuses can sometimes be substantial, and you could earn cash back or other rewards.
Typically, you can apply cashback earnings right to your balance, and the lower your balance, the easier it is to pay off each month. Your rewards card might have an annual fee, but if you earn back more than you spend, it's still a good deal.
Related: Secured Credit Card vs. Unsecured: What's the Difference?
What is a Credit Score?
---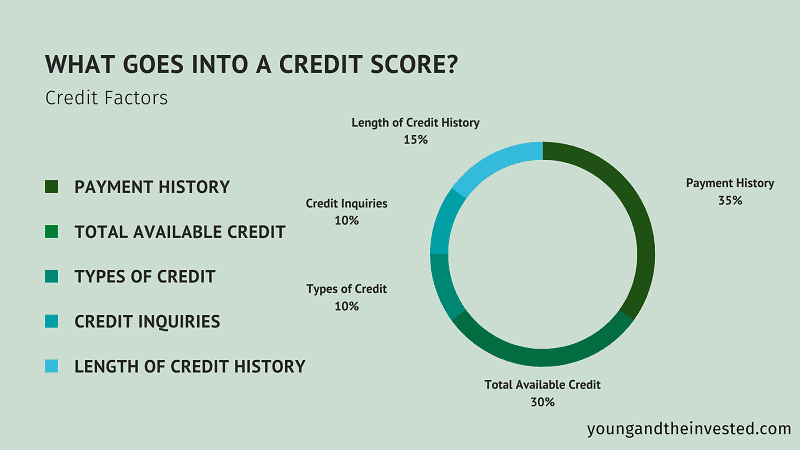 A credit score is a number that predicts how likely you are to repay borrowed money.
It's a three-digit numerical representation of the information in your credit report, managed by credit bureaus like Equifax, Experian, and TransUnion.
This score ranges from 300 to 850 under the FICO scoring system, with lenders looking at these numbers when deciding whether or not to approve potential loans.
The most critical factor in determining your credit score is payment history, accounting for about 35% of the total. The other most significant factors are amounts owed (30%) and length of credit history (15%).
Balances on different types of loans make up less than 15%, while new account activity only contributes about ten percent.
Building good credit doesn't happen overnight, as it measures your ability to manage loans and lines of credit wisely and responsibly over time.
How to Build a Credit Score as a Student
---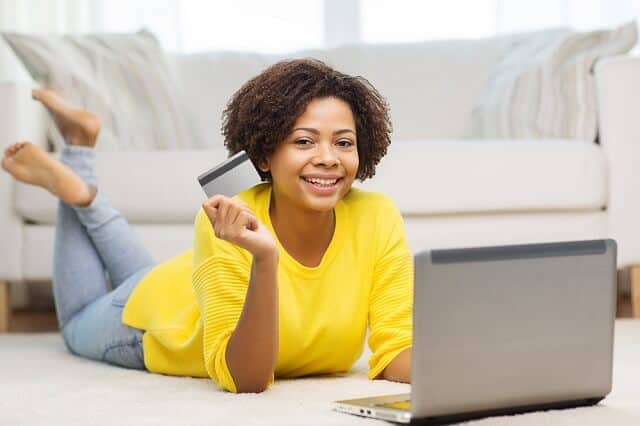 There are several ways to build your credit card as a student so you can have a long credit history and high score in the future.
1. Become an Authorized User
One of the easiest ways to start building credit is by becoming an authorized user on a parent or guardian's credit card. Even if you don't make purchases on the card, just being listed helps you establish credit.
Just make sure the credit card issuer is one that will report your status as an authorized user to major credit bureaus (not all do). Only become an authorized user if you trust the primary cardholder to make regular payments. Missed payments can negatively affect your score.
Parents often do this for this kids by letting them piggyback on their credit cards for build credit for the first time.
Related: Best Credit Cards for Kids: Build Credit & Money Habits Early
2. Get a Secured Credit Card
A secured credit card always requires you to put down a deposit. Deposits are inconvenient, but you are nearly guaranteed to get approved for a credit card by having one.
If you're responsible with your secured card, it will help you build a strong credit history that will allow you to get an unsecured card next.
3. Apply for a Credit Builder Loan
Credit builder loans are specifically designed for people who don't have a credit history and want to establish credit. To get approved for a credit builder loan, you will need to show you have sufficient income to make payments.
If approved, the amount you borrow is in a savings account during the time you make payments. You regain access to the money after you have completely repaid the loan, plus interest. Your payments are reported to one major credit bureau, at minimum.
These loans represent one of the easiest paths to build credit without a credit card.
4. Apply for Student Credit Cards
Student credit cards usually don't require previous credit history (although you may need a co-signer under age 21). If you pay your statements consistently every month, these credit cards can help you build a good credit score.
The cards might have high interest rates, but that won't affect you if you pay your bills in full.
5. Apply for an Unsecured Credit Card with a Co-Signer
Credit card issuers are more likely to give you an unsecured card if you have a co-signer because the co-signer is also liable for your debt. You are still the primary cardholder and responsible for your bills, but if you miss payments, the co-signer is also affected.
6. Make Payments on Your Student Loans (Early)
By making payments to your student loans early (while you're still in school), you can start showing a history of timely payments. As previously mentioned, the most significant factor in one's credit score is payment history.
Student loan payments get reported to credit reporting agencies, so early payments start establishing your credit right away and will help you have a high score later.
What are the Risks of Having a Student Credit Card?
---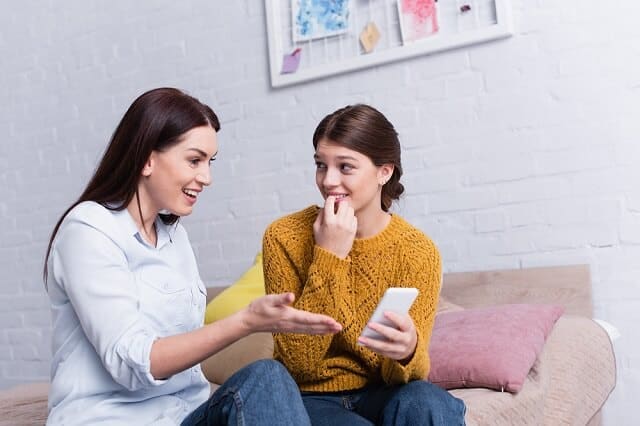 There are three primary risks of having a student credit card. Fortunately, the risks can be easily avoided.
Extra Fees. Sometimes a student credit card has extra fees, such as an annual fee or foreign transaction fees. When applying for any credit card, always read the fine print and ask questions, so you know any fees involved.
High Interest Rates. Usually, your student credit card will have a high interest rate. If you don't pay your bill in full each month, these interest rates can cost you a substantial amount.
Impact on Credit Score. Finally, you can harm your credit score if you don't make timely payments (at least the minimum). Consider setting up automatic credit card payments to avoid these risks. You should still check your statements regularly to ensure all charges are accurate.
How Does a Student Credit Card Help Build Credit?
---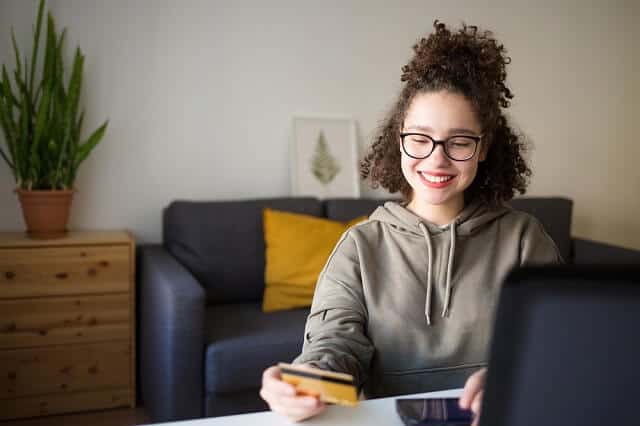 Student credit card issuers send your payment activity to the three major credit bureaus. If you have a history of on-time payments, it shows you are responsible and able to pay off debt.
This established credit history vouches for you when you want a different credit card or need personal loans. Since you typically get these cards in your upper teens or lower 20s, it also helps with the overall length of your credit history.
You can quickly build good credit by getting a student credit card young, making regular payments, and keeping utilization low. Just make sure you don't miss any payments.
How Long Does it Take to Build a Credit History?
---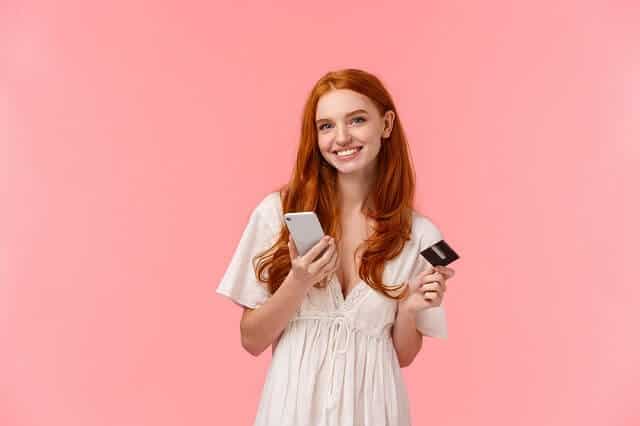 Building credit history usually takes less time than you think. It can take anywhere from three to six months for a credit card account to start showing up on your credit report.
However, it may be less time than that if you use the same bank or financial institution's other services like checking accounts and loans. From there, to raise your score higher, you'll need to pay attention to the most influential factors in determining your credit score.
These are all within your control and mostly rely on you to make prudent decisions with your card, pay on time, live within your means, and not attempt to access too much credit at once.
Doing this consistently across long periods will help your credit improve.
Related: How to Get a Credit Card for the First Time [Starter Credit Cards]
How Does a Student Credit Card Compare to a Secured Credit Card?
---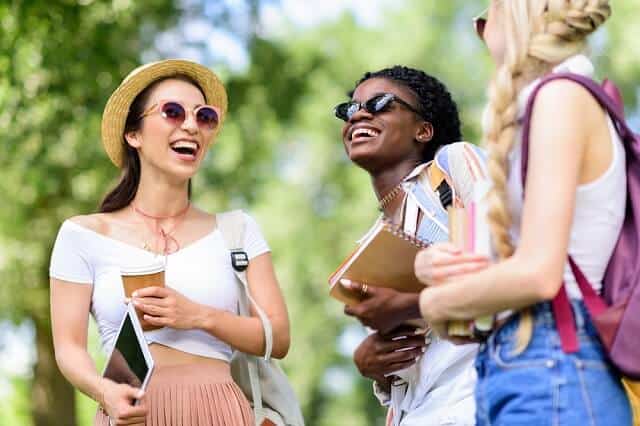 Student credit cards (typically unsecured) and secured credit cards are valuable options for somebody looking to establish a credit history. Either can work as a stepping stone towards getting a rewards credit card, better insurance rates, and a future mortgage.
Both cards also have the downsides of having a low credit limit and high interest rates. Although these cards share several similarities, there are key differences.
It's easier to get approved for secured credit cards than getting a student credit card account. With a secured card, your credit line is often equal to your security deposit. However, if you've been using the card responsibly, you can sometimes get your credit limit increased.
Student cards have several advantages over secured credit cards. You don't have to pay a security deposit, and you also likely won't have to pay an annual fee, which is common with secured cards.
College students can often get cashback and other rewards through their student cards as well. If you enjoy your student credit card, you can often get the credit limit increased and end up keeping the card for the rest of your life.
Once you graduate, credit card companies can reclassify your card, so it isn't considered a student card, and it'll still work.
It's better for your credit report you show you've had a credit card long-term rather than frequently closing cards. Overall, a student credit card is the better choice if you can get approved for one. If you can't get approved for student cards, a secured card is the best next choice.
Related: