Are you looking for a PayPal alternative if you're under 18 years old? Looking for the best options can be a daunting task, as there are many different payment services out there that may or may not be suitable for minors.
In this article, we'll explore some of the best PayPal alternatives for minors and outline some key points to consider.
Best PayPal Alternatives for Minors—Our Top Picks
---
| | | |
| --- | --- | --- |
| | | |
| | | |
| | | |
| | Open a Fidelity® Youth Account for your teen, and Fidelity will drop $50 into their account. Get $100 for yourself when you open a new Fidelity account and fund with $50¹. | |
| | | |
Best Brokerage Account + Debit Card for Teens
Open a Fidelity® Youth Account for your teen, and Fidelity will drop $50 into their account. Get $100 for yourself when you open a new Fidelity account and fund with $50¹.
Can You Have a PayPal Account Under 18 Years Old?
---
No, PayPal doesn't allow minors to have an account with them. The PayPal User Agreement states, "If you are an individual, you must be a resident of the United States or one of its territories and at least 18 years old, or the age of majority in your state of residence open to a U.S. PayPal Account to use the PayPal Services."
How Old Do You Have to Be to Have a PayPal Account?
---
You need to be 18 years old or older in order to have a PayPal account, as this is necessary for entering into a legally binding agreement. Without this requirement, there would be lots of potential problems that could arise from minors signing up for an account and entering such contractual obligations.
What are the Best PayPal Alternatives for Under 18 Year Olds?
---
For minors, few options exist to make peer-to-peer payments as you would with an app like PayPal. As a result, second-best solutions are mostly what you can hope for—but that doesn't mean these alternatives aren't powerful options for making transfers between family members with linked accounts or monitoring options for parents to watch their teens' spending! Thankfully, these alternatives can still make money transfers relatively simple and secure.
We start with the closest options and then review a few investing and banking products specifically targeted towards kids and teens. Combined, these are the best PayPal for kids alternatives (for teens 13 and older).
Payment Transfer Apps
1. Cash App (Best PayPal for Kids Alternative)
---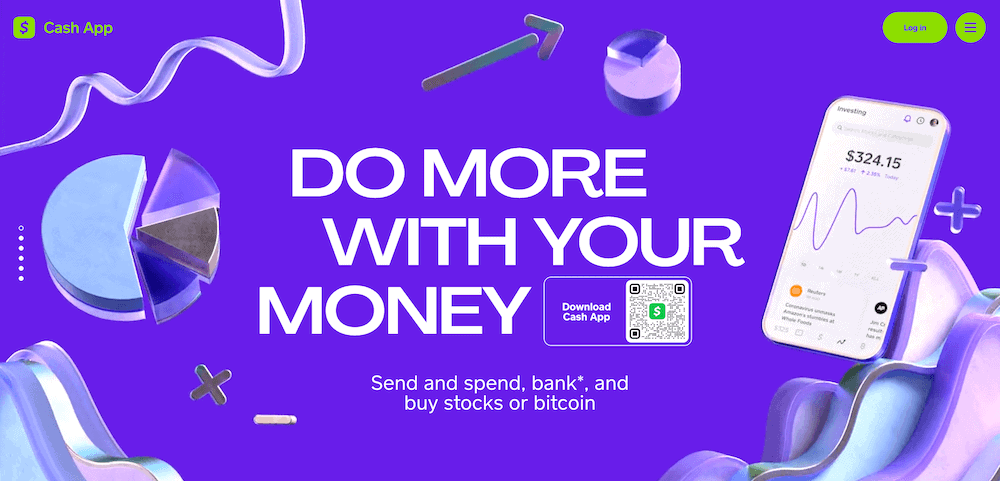 Cash App markets itself as a smarter way to manage your money. Whether you're looking to send, spend, bank, or buy stocks or bitcoin, Cash App has several useful features that allow you to handle, save, and invest your money.
Sending and receiving payments is free with Cash App, so you can rest assured knowing that your money is always accounted for when you transfer funds to friends and family.
Cash App is one of the few payment platforms that lets teens pay and receive money from each other through the app, albeit with some lower limits than competing solutions we highlight here: up to $1,000 per 30-day period in peer-to-peer transactions. While certainly sufficient for most situations, this is one limitation worth highlighting about the service. One other limitation comes from a lack of instant account notifications when a teen spends money. Parents will have insight into their teens' activity through monthly statements.
One safeguard worth highlighting to concerned parents: Cash App prohibits transactions at certain locations or for different types of services. Liquor stores? Nope. Online dating sites: Not happening. Gambling: Think again. These curbs can assuage some anxiety. We recommend having important money conversations to teach your kids about managing money.
To add a teen age 13 to 18 to your Cash App account, a parent or guardian over the age of 18 will need to set up their own account as legal owner and approve their teen to join the account. You can download Cash App today.
Cash Management App
Cash App: Money Management App
Cash App is a money management app that allows you to send, spend, save and invest money
You can transfer money for free to friends and family with a Cash App account
Cash App allows you to invest in stocks commission-free
Pros:
Offers free payment transfers between friends and family

Allows stock investment

Can trade or purchase with Bitcoin

Offers free tax software
Cons:
Requires verification to send more than $250 in a 7-day period or receive more than $1,000 in a 30-day period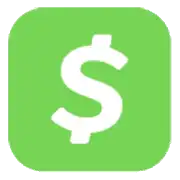 Related: Best Tax Software
2. Apple Wallet (Apple Cash Family Account)
---
Apple Cash Family is a powerful family sharing feature of the Apple Pay and Apple Wallet system. Parents can set up an Apple Cash account for their children as part of their Apple Cash Family account. We'll note, however, by adding your children to your Apple Cash Family account, security checks may require more time to make funds available to your children. However, you can send or receive a significant amount of money should you have the need: up to $2,000 per transaction or within a seven-day period.
While an Apple Cash Family account works well for parents and their children, it doesn't allow teenagers to send money to their friends. So, if teens visit a restaurant and opt to have one teen pay and seek repayment from the others, Apple Cash won't be able to handle that need.
Despite that limitation, Apple Cash Family gives parents robust monitoring and oversight of their kids' money within the account. Further, since Apple has a robust brand presence and acceptance from a huge number of retailers, an Apple Cash Family account is arguably one of the closest options to physical cash on the market.
Related: Best Online Jobs for Teens to Earn Money Working From Home
3. Google Pay
---
For parents interested in equipping their kids with a financial solution within the Google universe, you might want to consider enrolling in Google Pay for your kids. Teens as young as 13 can use the service by having their parents add them as a payment method to their account. From there they can set limits and safeguards to use on specified apps or in-app purchases within the Google Play store. In other words, only digitally on the Google Play store platform—not at physical locations. Further, Google Pay can't be used to send money from parent to child or with other teens.
Debit Cards for Teens
4. Fidelity® Youth Account (Best Free Debit Card With Teen Investing)
---

Available: Sign up here
Price: No account fees, no account minimum, no trading commissions
Promotion: Teens get $50 on Fidelity® when they open an account; parents get $100 when they fund a new account
Is your teen interested in jumpstarting their financial future? Do you want them to build smart money habits along the way?
Of course you do! Learning early about saving, spending and investing can pay off big when you start on the right foot. And one tool that can help your teen get that jump is the Fidelity® Youth Account—a brokerage account owned by teens 13 to 17 that's designed to help them start their investing journey. They can use their own brokerage account to start their investing journey by trading most U.S. stocks, exchange-traded funds (ETFs), and Fidelity mutual funds.
Your teen will also get a free debit card with no subscription fees, no account fees, no minimum balances, and no domestic ATM fees. And they can use this free debit card for teens4 to manage their cash and spend it whenever they need.
And as for building smart money habits? You and your teen can access Fidelity's Dedicated Youth Learning Center, which is packed with materials developed specifically to help teens develop good financial habits.
We'll note that Fidelity Youth Account isn't a prepaid card nor a banking app, but it's still strongly worth considering.
Controls Parents Want and Need
A parent or guardian must have or open a brokerage account with Fidelity® to open a Fidelity® Youth Account. For new Fidelity® customers, opening an account is easy, and there are no minimums and no account fees.
Parents and guardians have plenty of tools they can use to monitor their teen's activity: They have online account access, can follow monthly statements and trade confirmations, and can view debit card transactions made in the account.
To make it even easier, you can set up alerts to notify you of trades, transactions, and cash management activity, keeping you firmly in the loop on actions your teen takes across the Fidelity® Youth Account's suite of products.
If your teen has an interest in learning about investing and taking their first steps toward building their financial journey, you should consider opening a Fidelity® Youth Account. The account comes custom-built for their needs, which will help them become financially independent and start investing for their future.
Read more in our Fidelity Youth Account review.
Best Brokerage Account + Debit Card for Teens
Fidelity® Youth Account | An account where teens can save, spend, and invest
Open a Fidelity® Youth Account for your teen, and Fidelity will drop $50 into their account. Get $100 for yourself when you open a new Fidelity account and fund with $50¹.
Your teen will get a $50 reward once they download the Fidelity mobile app and activate their Youth Account².
No monthly fees or account minimums³.
They can invest in stocks for as little as $1 with fractional shares.
Your teen can learn to save and spend smarter with their own debit card with no domestic ATM fees

⁴

.
Teens can link their account to mobile payment apps like Venmo and PayPal

⁵

.
Parents can set up alerts and monitor their teen's account activity online, and through statements, trade confirmations and debit card transactions.
Dedicated Youth Learning Center to help jumpstart your teen's financial learning and build better money habits.
Pros:
No monthly account fees

Signup offer available to new users

Comprehensive financial suite for teens
Cons:
Parent must be a Fidelity account holder

Account balance doesn't accumulate interest

No chore or allowance system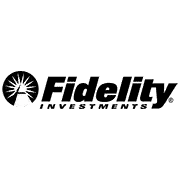 See additional terms and details for the Fidelity® Youth Account at the end of this article.
Related: Best Banking Apps for Kids & Teens [Teen Banking]
Prepaid Debit Cards for Minors
5. Greenlight (Best Paid Debit Card for Kids and Teens)
---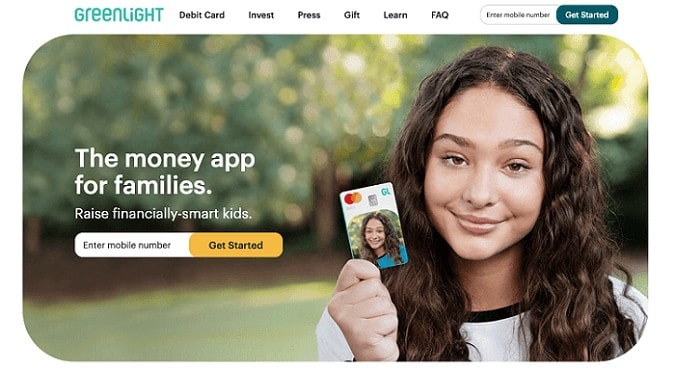 Available: Sign up here
Price: Free 1-month trial. Core: $4.99/mo. Max: $9.98/mo. Infinity: $14.98/mo. (All plans include cards for up to 5 children)
The Greenlight prepaid debit card allows kids to begin spending, but provides parents with peace of mind by giving them control over where their kids can spend money. Parents also can choose to receive alerts that tell them when, and how much, money is spent on the Greenlight debit card.
Greenlight works like a prepaid debit card, allowing you to transfer money onto the card for your child to pay for expenses at approved locations. You can choose how much money to load onto the card, and your child will be cleared to make approved purchases so long as a money balance backs up the card.
If your child asks for extra money to get added to the prepaid debit card, you can have them take a photo of the purchase they want to make and receive your approval. This gives you control and allows you to have discussions with your child about why a purchase might be a good or bad idea.
And if your child has a job, they can add their own funds to the card as well.
Each monthly Greenlight subscription includes debit cards for up to five kids. Replacement cards cost $3.50 each but are free the first time. If you need to replace your card quickly, you can get express delivery for $24.99. The company also offers a personalized card, with your own photo or design, for $9.98 per year.
Greenlight boasts numerous other features, too. For instance, parents can open an investment account for kids to get their children investing in stocks and exchange-traded funds (ETFs) for the first time.
Greenlight also offers monthly savings rewards based on your tier: 1% per annum for Core members, 2% per annum for Max, and 5% per annum for Infinity. You may set up "Parent-Paid Interest" between you and your child. This allows you to foot the bill and pay interest on accounts for up to five kids.
The Greenlight debit card is a good choice for parents looking to teach their kids the importance of saving money and making prudent financial decisions. This financial product can be an effective learning tool for helping kids to understand why saving should be a priority and how to simplify paying an allowance or tracking chores.
The Greenlight prepaid debit card for kids has no minimum age requirements but recommends starting at age 6 or older.
Read more in our Greenlight Card review.
Our Investing & Prepaid Card for Kids Pick
Greenlight | The Investing App and Prepaid Card for Kids
Core: $4.99/mo. Max: $9.98/mo. Infinity: $14.98/mo. (Each account supports up to 5 children.)
Greenlight offers flexible parental controls for each child and real-time notifications of each transaction.
Greenlight is the only debit card letting you choose the exact stores where kids can spend on the card.
Parents can use this app to teach them how to invest with a brokerage account through Greenlight Max and Greenlight Infinity plans.
Unlike many apps that simply provide features and controls, Greenlight is also designed to spark discussions with children about spending, investing, and more, fostering more education.
Pros:
Best-in-class parental controls (can prohibit specific stores)

Can add brokerage account to invest in stocks

Intuitive Parent + Kid apps

Competitive cash back & interest rates

Parent-Paid Interest
Cons:
High price points

No cash reload options

No parent / child lending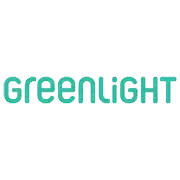 Related: 13 Best Allowance and Chore Apps for Kids [Easier Family Life]
Secured Credit Cards for Teens
6. Step (Best Secured Credit Card for Teens)
---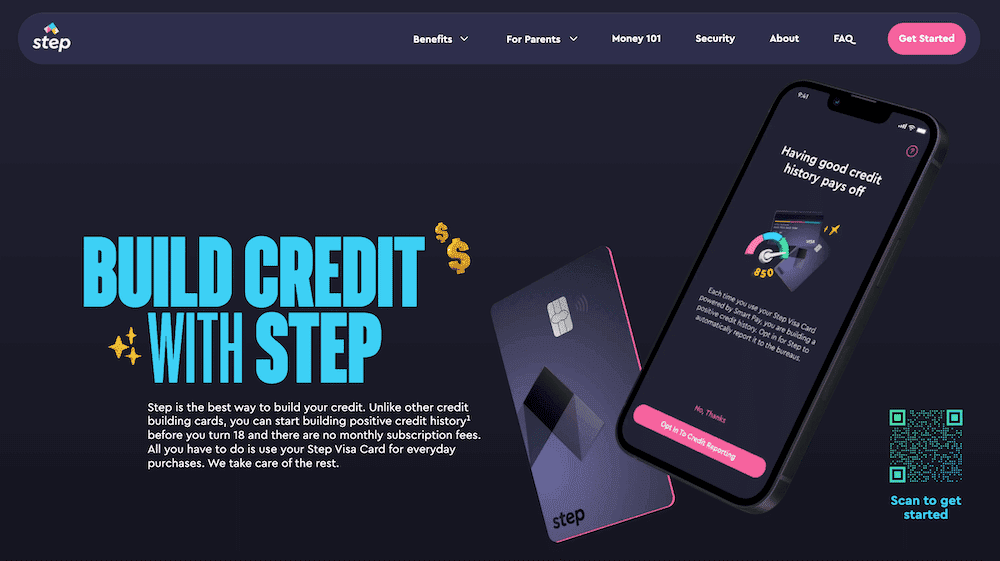 The Step Visa Card is a unique "hybrid" secured credit card that's tailor-made for kids and teens. It functions just like a Visa credit card, but it offers the safety features of a debit card—and most importantly, it can help build your child's credit history.
Parents, who sponsor the card, can opt to have Step report the past two years' worth of information—transactions, payment history, and more—to the credit bureaus when their child turns 18. Credit scores are assigned once someone turns 18, and most teens will begin with a score of under 600. But based on a Step survey, 18-year-olds who used Step for at least seven months had an average credit score of 725.
How much of a difference could that better credit make? Step says that an 18-year-old user with a score of 725 could expect these kinds of savings compared to users with lower credit scores:
Car insurance: $147 per month instead of $250 per month
Student loan: 6.24% interest rate instead of 10.46%
Security deposit: 1 month's rent instead of two months' rent
Step also provides a seamless experience for teens who "graduate" into young adulthood. When they turn 18, Step allows cardholders to keep their old credit card number and account, doing the legal heavy lifting in the background to get them appointed as the legal owner of their account, and transitioning them to an independent account. Everything—from how they access the app to their account numbers to their investments—stays the same from their perspective, and Step continues reporting credit on the same "credit line," which allows them to keep building their credit history.
In other ways, Step acts like a prepaid debit card.
Parents can add money directly into their child's FDIC-insured Step account. A regular Step account allows a child to have both a physical spending card as well as a virtual card in the Step app, while a Parent Managed Account only allows the child to spend via a physical card. Children can use both the virtual and physical cards to spend anywhere Visa is accepted, and they can use the physical card to withdraw money for free at more than 30,000 ATMs.
And parents needn't fear their child overdrafting—they can't spend any money they don't have.
Visit Step to learn more or sign up today.
Best for Building Credit
Step | Banking for the Next Generation
Step offers a no-fee FDIC insured bank account through Evolve Bank & Trust, Member FDIC
Step helps to build your credit history with everyday purchases made on your debit card, even before you turn 18
Buy and sell Bitcoin for as low as $1 (and soon stocks)
Earn cash and crypto rewards when you use your Step Visa at participating merchants
Send and receive money instantly, spend with Apple and Google Pay
Pay allowance weekly, bi-weekly or monthly
Track your card balance from the Step App
Pros:
Free secured card for kids, teens and young adults

Helps build credit

Buy and sell Bitcoin for as low as $1

Free investment account for stocks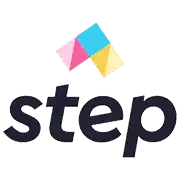 Related: 12 Best Investing Apps + Money Apps for Teens
Online Bank Accounts for Teens
7. Chase First Banking (Free Bank Account for Kids)
---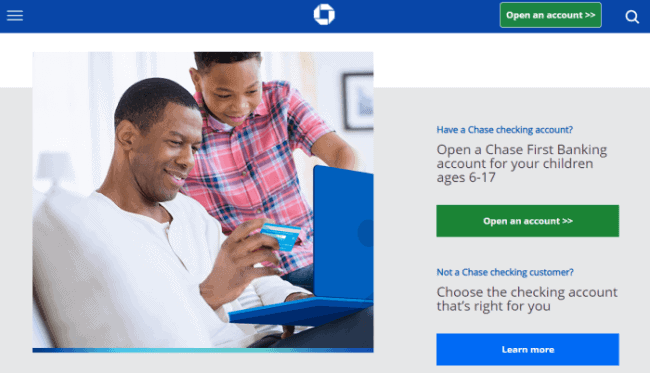 Available: Sign up here
Price: Free (no monthly fees)
Ready to teach your little ones about money, but not quite sure if you have the time, patience and expertise?
Chase First BankingSM offers simple banking for both of you in one location: the Chase Mobile® App—for free. Manage all accounts with this mobile app and encounter no fees as well as find yourself able to withdraw money on 16,000 Chase ATMs around the country.
At the heart of Chase First BankingSM sits one of the best free debit cards for kids and teens that works anywhere Visa is accepted.
Need insight and oversight into your child's spending and saving? You can set spend alerts and limits as well as specific locations all in your Chase Mobile® app.
Teach your kids to spend, save and earn — all from the Chase Mobile® app. Chase First BankingSM helps parents teach teens and kids about money by giving parents the control they want and kids the freedom they need to learn.
To get started, you'll first need to be a Chase customer with a qualifying Chase checking account.
Consider opening a Chase Total Checking SM or Chase Secure BankingSM account to qualify.
Chase Total CheckingSM also grants access to 16,000 Chase ATMs and more than 4,700 branches as well as a $200 sign up bonus when you set up direct deposit within 90 days of coupon enrollment. You can pay $0 in monthly fees, subject to meeting certain conditions*.
Chase Secure BankingSM offers the same Chase ATMs and branch locations as well as a $100 sign up bonus when you make stated qualifying activities and meet certain conditions.
Once you open a qualifying Chase Checking account, you may apply for a Chase First BankingSM account for your child.
Read more in our Chase First Banking review.
Does PayPal Offer a PayPal Student Account?
---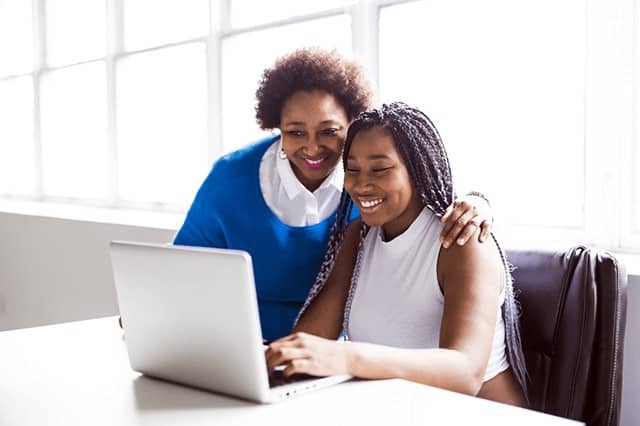 PayPal no longer offers a PayPal Student Account, as this was phased out in 2016. To open your own PayPal account, you'll need to be least 18 years old. You can link a bank account to your personal account and transfer money online to your PayPal account to take advantages of PayPal services.
Does PayPal Offer a Prepaid Debit Card?
---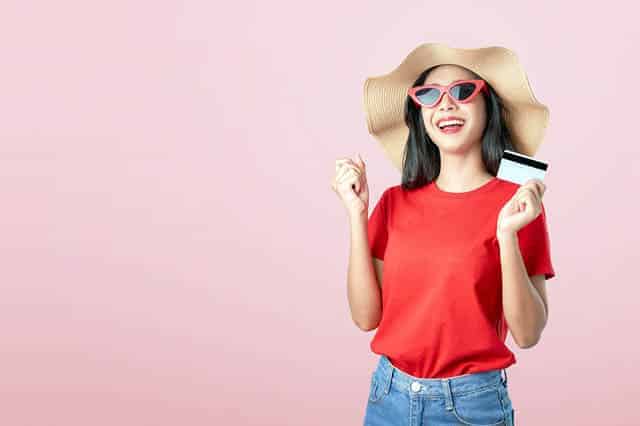 Yes. PayPal offers a Free Mastercard debit card that functions as a prepaid debit card. You can PayPal prepaid debit cards to eat, drink and shop anywhere Debit Mastercard is accepted. Simply open a PayPal account and request a card.
Can You Use PayPal With a Google Pay Account?
---
Yes, you can add your PayPal account to Google Pay. Once you've added your PayPal account to your Google Wallet, you can use it anywhere Google Pay is accepted. Parents can connect a bank or credit card to the Google Pay account to transfer money into it.
Related:
Terms and Conditions for Fidelity® Youth Account:
The Fidelity® Youth Account can only be opened by a parent/guardian. Account eligibility limited to teens aged 13-17.
1 Limited Time Offer. Terms Apply. This offer is valid for new or existing Fidelity Brokerage Services LLC ("Fidelity') customers who open through the following link https://www.fidelity.com/go/starter-pack and fund a new, eligible Fidelity account with a minimum of $50 on or after 07/20/2022 and have not otherwise previously taken advantage of Fidelity's $50 for $100 cash offer. Offer is limited to one bonus award per individual.
2 Limited Time Offer. Terms Apply. Before opening a Fidelity® Youth Account, you should carefully read the account agreement and ensure that you fully understand your responsibilities to monitor and supervise your teen's activity in the account.
3 Zero account minimums and zero account fees apply to retail brokerage accounts only. Expenses charged by investments (e.g., funds, managed accounts, and certain HSAs) and commissions, interest charges, or other expenses for transactions may still apply. See Fidelity.com/commissions for further details.
4 Your Youth Account will automatically be reimbursed for all ATM fees charged by other institutions while using the Fidelity® Debit Card at any ATM displaying the Visa®, Plus®, or Star® logos. The reimbursement will be credited to the account the same day the ATM fee is debited. Please note, for foreign transactions, there may be a 1% fee included in the amount charged to your account.
5 Venmo is a service of PayPal, Inc. Fidelity Investments and PayPal are independent entities and are not legally affiliated. Use a Venmo or PayPal account may be subject to their terms and conditions, including age requirements. 
Fidelity Brokerage Services LLC, Member NYSE, SIPC, 900 Salem Street, Smithfield, RI 02917