Finances for younger generations are moving away from pencil and paper and turning into  easy-to-use apps. In the United States, financial apps for kids have become big business. You have debit cards for kids, banking apps for teens and money apps for minors as well as money apps for kids.
The popularity of financial apps makes sense. Phone apps allow you to check your financial status within moments at any time of day. They also take a lot of math and guesswork out of managing finances. Learn below about some of today's most useful finance apps and how they're revolutionizing money management to lead you toward financial independence.
Interested in Financial Independence & Entrepreneurship?
Start here with useful resources delivered to your inbox.
Money Management Apps
---
MoneyPatrol
---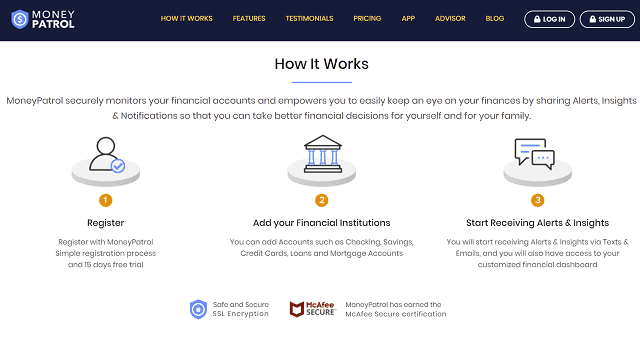 If you want to see what categories you're spending the most money in, such as education, bills, or entertainment, MoneyPatrol will give you that information. It can also tell you which specific merchants you spend the most money on.
Since you can take pictures of your receipts and store them on the app, it's easier to keep track how you spend your cash. The alerts keep your spending on your mind. You can try MoneyPatrol free for 15 days to see if you find the tracking insightful. 
Read more about the app in our MoneyPatrol review.
 → Track your accounts in one place with added financial insights from MoneyPatrol.
PocketSmith
---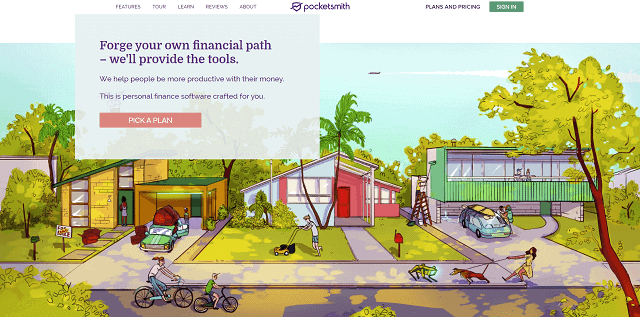 PocketSmith helps you gain insight into your financial patterns. You control your spending with all your bank feeds in one convenient location.
It also helps you look into the future to see, with your current financial decisions, what you can expect your finances to look like several years into the future. Try PocketSmith if you're looking for a complete tool to fine-tune your budgeting.
About the Site Author and Blog
In 2018, I was winding down a stint in investor relations and found myself newly equipped with a CPA, added insight on how investors behave in markets, and a load of free time.  My job routinely required extended work hours, complex assignments, and tight deadlines.  Seeking to maintain my momentum, I wanted to chase something ambitious.
I chose to start this financial independence blog as my next step, recognizing both the challenge and opportunity.  I launched the site with encouragement from my wife as a means to lay out our financial independence journey and connect with and help others who share the same goal.
Disclaimer
I have not been compensated by any of the companies listed in this post at the time of this writing.  Any recommendations made by me are my own.  Should you choose to act on them, please see the disclaimer on my About Young and the Invested page.
Interested in Financial Independence & Entrepreneurship?
Start here with useful resources delivered direct to your inbox