College can be a stressful time for students, but investing your money shouldn't add to the stress. College is typically when people start investing their money and it's important to find an investing platform that grows with you as your financial needs change.
The best investing apps for college students offer this flexibility, making them powerful enough for long-term use while still simple enough to understand at first glance.
These platforms will also make transitioning from college life easier by providing all of the personal finance tools in one place. Investing doesn't have to be complicated or scary – these are some of the best investing apps out there!
How to Start Investing in College
---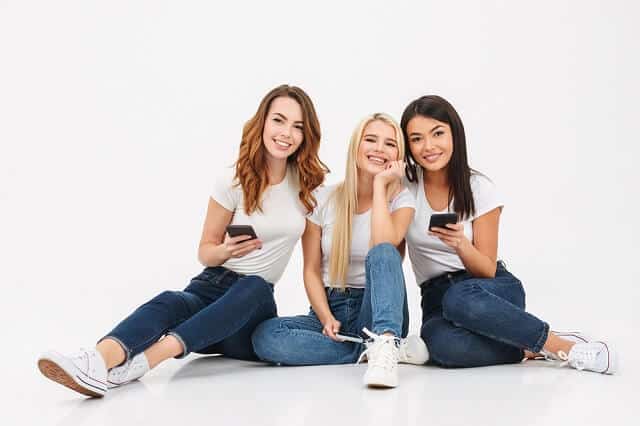 When starting your college career, you're likely more focused on your course load, making friends and getting adjusted to a new environment than investing.
However, it's important not to neglect your financial future and start investing in college (even including building credit as a college student) so that you have an even stronger footing when starting the rest of your life!
Investing doesn't need to be complicated or scary – here are some tips on how you can best get started as a student:
What Should College Students Invest In?
---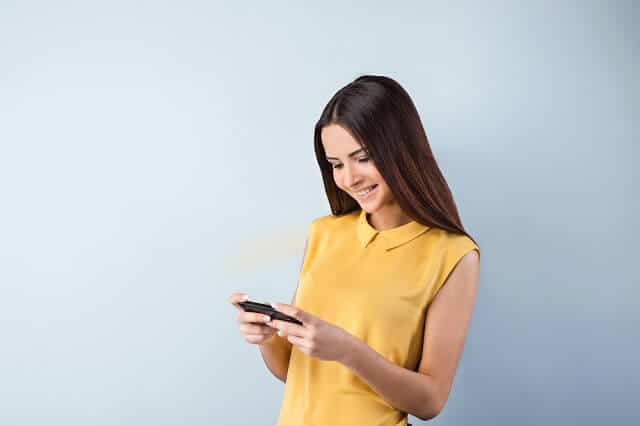 When you just start investing with little amounts of money, you should consider investing in lower-risk investments. This will help you get used to the investing process without risking too much of your money if something goes wrong with it.
By this, I don't mean certificates of deposit or short-term bonds, but rather investments that don't carry risk tied to a specific company or sector.
Because traditional students begin college as teenagers and can start investing young, they should favor riskier asset types like stocks rather than bonds.
When you are investing at 18, these will have the greatest overall upside potential and take advantage of college students' greatest asset: youth.
In general, college students should focus on what they are best at learning and enjoy before looking into investing in anything else. For example, the best investments for young adults is an investment in themselves by attending college.
As for how to invest their money in the stock market, they should likely start with investing in index funds. Index funds are investments that mimic the performance of a market index like the S&P 500 or Nasdaq and do not require any active trading on your part.
So, if you're just beginning to invest, it's a good place to start.
These low-cost, diversified investment options allow you to buy stocks but don't require you to do any of the research into what those stocks are.
When selecting an investing platforms for beginners, they should grow with the user and make their money work for them.
For example, if a college student starts with index funds as an investment, when they graduate from college they'll be able to invest in other more complex or riskier investments like individual companies.
For the more engaged investor, you can identify these individual stock opportunities with the best stock picking services, stock advisor services or through stock investment newsletters.
Likewise, you can conduct your own stock research and analysis with apps and find undervalued stocks before the market has caught on.
At the same time, if you're not sure what to invest in, index funds are a good place to start. They're also a good place to invest for your entire life.
They require no active trading and provide diversification for even just $500 or less with very little effort involved from you. They do the heavy lifting for your portfolio automatically.
What are the Best Investment Apps for College Students?
---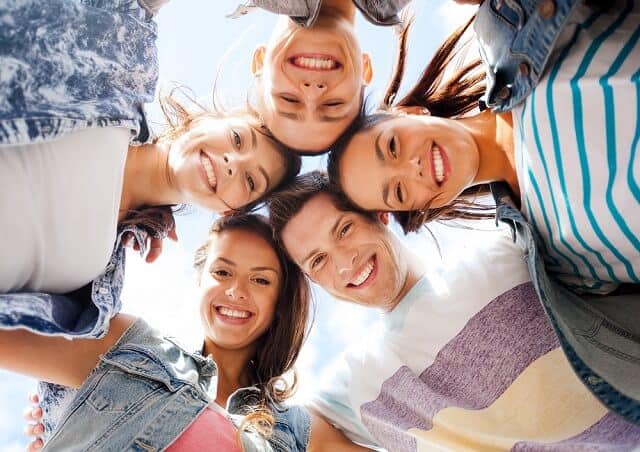 When looking for the best investment apps for beginners, you will want to consider apps that offer a variety of investment options and allow you to track your stocks as you wish, research and read stock news and grow with your needs.
Investing apps for beginners should also be easy-to-use, mobile-friendly and provide useful features such as automatic rebalancing or the ability to set up recurring investments with just one swipe.
The following list represents the best investing apps for college students starting to invest for the first time.
1. Public.com
---
Public.com is the social investing app meant to mimic younger generations' affinity for social media. The app allows you to follow investor influencers and share and like their trades.
Additionally, the app enables users to share real-time investing activity with friends and family via public posts or private messages.
Public.com is a great way for new investors to learn how stocks work by following more experienced traders. Further, you don't need to commit significant amounts of money to get started through this micro investing app.
The downside of Public is that it lacks some of the advanced features offered by other apps.
Read more in our Public.com investing app review.
2. Webull
---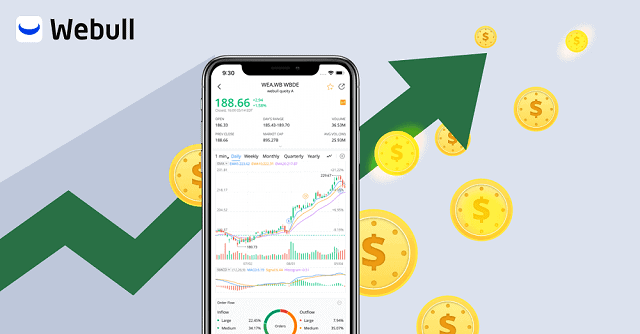 Webull is a new free stock trading app, offering a better platform of investing tools than Robinhood.
The Webull investing app offers a variety of investing strategies including "Instant Orders." This allows Webull users to make trades within seconds.
Further, the app also offers a high-quality trading platform that is easy to use and understand — even for beginners.
Consider signing up with Webull if you're looking for an investing solution free from fees or overly complicated features.
For opening an account and making an initial deposit, the service also offers free stocks for signing up.
3. Acorns
---
Acorns is an investing app for minors and young adults specifically designed for beginners who want to start investing in stocks. While helpful to introduce investing for kids, it also works beyond childhood.
Acorns rounds up your everyday purchases on your debit card to the nearest dollar, invests that money for you and then charges a small fee each month depending on your plan.
Users can invest over time without having to think about it consciously or set aside any capital upfront while still making significant returns on their investments by using what they already spend each day.
The company offers a linked banking product that allows users to deposit their paycheck and then invest all or part of that money automatically into the Acorns portfolio, making it a truly hands-off investing solution.
Acorn's recent partnership with CNBC allows investors access live market coverage during trading hours including breaking news alerts, stock charts and financial literacy resources.
Learn more in our Acorns review.
Related: Best Acorns Alternatives: Micro-Investing Apps to Use
4. M1 Finance
---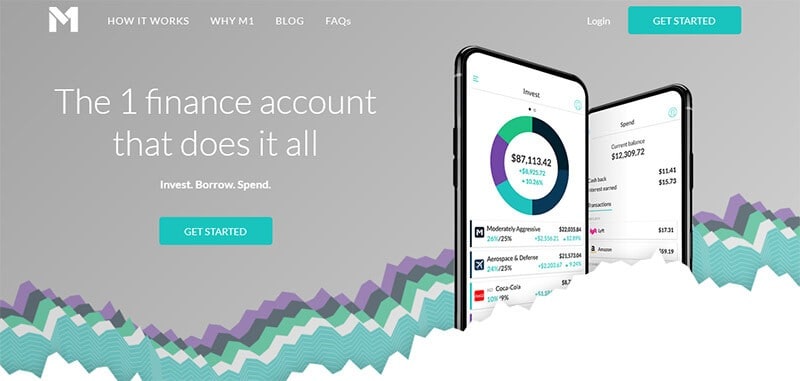 M1 Finance is an all-in-one personal finance solution that allows new investors to set up an account in seconds.
The service offers investors the ability to create Portfolio Pies, or a diversified portfolio that rebalances to help you achieve your money goals and make progress towards a list of things to save up for down the line.
M1 Finance is a service designed for self-directed investors by offering flexible, customizable and automated financial solutions. The platform manages your money intelligently based on how you want, for free.
Users can open a personal banking account with free instant transfers of cash between accounts based on your preferences.
You can even purchase stock in fractional shares, meaning you don't need to save up $3,500 to buy one share of Amazon or some other high-priced stock.
The company offers both taxable and tax-advantaged accounts, making this one of the great options for those who qualify as a Roth IRA investor. They even have offer a Roth IRA for kids!
Consider signing up for an M1 Finance account today and earn a free sign up bonus.
Read more in our M1 Finance review.
5. Stash
---
Stash is another all-in-one investing solution that offers users the ability to invest in individual stocks as well as index funds.
Many parents love the investing app for kids because they can use a custodial account to begin investing even earlier than college.
However, many teenagers and young adults, like the app for the control it offers them over their money and investments.
Like Acorns, Stash offers a bank account and linked debit card. Stash offers a considerable library of financial literacy articles meant to improve your financial knowledge.
Further, Stash offers their "Stock-Back" solution which allows users to earn stock on purchases made on their linked debit card. Over time, these additional stock contributions can build your portfolio.
Consider signing up for Stash if you're looking for a simple investing and banking solution. Stash grows with the user and makes your money work for you.
6. Vanguard
---
I can't create a list of the best investing apps without mentioning Vanguard. Their service has led the way in reducing investing fees and empowered the index fund movement.
While apps like Robinhood have slashed trading commissions to $0, Vanguard has led index fund investors to virtually $0 fund expenses as well. When combined, you invest for almost nothing.
Talk about a great accomplishment for the small investor looking to invest steadily over time.
Vanguard excels as a stock trading platform for college students when you wish to buy and sell Vanguard securities like index fund ETFs. You pay no commissions on their products like VTI or VTSAX or VFIAX.
The app comes with a clunky interface compared to other newer apps, but it includes the ability to invest in their index funds automatically.
The app's simplicity and lack of features can serve one goal: making you less interested to check in on your money.
Perhaps counterintuitive, but one of the biggest mistakes investors make comes from making adjustments to their diversified portfolios during market volatility.
Often, they end up selling at the market lows and and getting back in on the way up.
The app is available to both iOS and Android users.
Best Investment Apps for College Students Beginning to Invest
---
These apps help college students begin to invest and grow their money.
The investing platforms grow with the user and make their money work for them, teaching students how to invest in stocks, bonds, ETFs – even how to start a Roth IRA account!
These apps are designed from the ground up to be easy-to-understand but still powerful enough to handle college students' long term investing needs. Hopefully, college students choose to invest in appreciating assets over the long-term.
Consider opening an account with one of the above online discount brokers and see if it works for you.
---
About the Site Author and Blog
In 2018, I was winding down a stint in investor relations and found myself newly equipped with a CPA, added insight on how investors behave in markets, and a load of free time.  My job routinely required extended work hours, complex assignments, and tight deadlines.  Seeking to maintain my momentum, I wanted to chase something ambitious.
I chose to start this financial independence blog as my next step, recognizing both the challenge and opportunity.  I launched the site with encouragement from my wife as a means to lay out our financial independence journey and connect with and help others who share the same goal.
Disclaimer
I have not been compensated by any of the companies listed in this post at the time of this writing.  Any recommendations made by me are my own.  Should you choose to act on them, please see the disclaimer on my About Young and the Invested page.